Potok's World Photography
Destination Wedding at Bückeburg Castle Germany
Destination Wedding in Germany
Schloss Bückeburg is a castle that is located in Schaumburg in Lower Saxony. It is about a 40-minute drive from the state's capital Hanover. Bückeburg was once the capital of the tiny principality of Schaumburg-Lippe and even today one can imagine beautiful couples dressed in the clothes of yesteryear walking down the streets.
Many couples choose to celebrate their wedding at the castle for that very reason. The various rooms add a old fashioned glamor to any event held there.
But even the outside of the castle is beautifully surrounded by old trees and a historic mausoleum and provides an idyllic backdrop for any kind of photography but most importantly wedding pictures.
We were met by the couple on the south side of the garden near the castle's cafe. Though it was a cloudy day, the alley nearby had beautiful trees on both sides and we took the first couple of wedding images there.
But the bride wanted to have more pictures taken at her favorite location near the castle namely outside the castle's mausoleum. Used as the final resting place for the royal family members up until 1916 it is part of the castle that tourists can visit today. The columns and pillars outside provided a beautiful backdrop for some more dramatic photography.
But aside from the pillars, we also liked the large stone stairs leading to the mausoleum for more pics of this wonderful couple.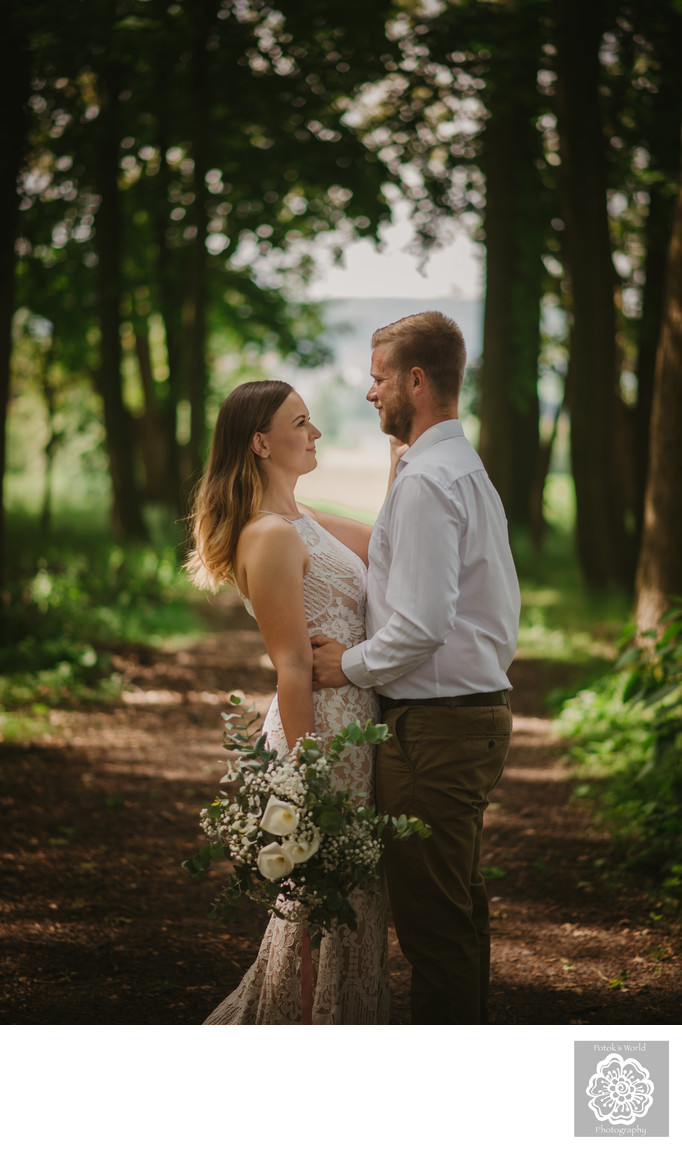 Location: Schloss Bückeburg, Schloßpl. 1, 31675 Bückeburg, Germany.