Wedding Planning During Coronavirus
DC Wedding Photographers: Available for Small Weddings During COVID-19!
We probably don't need to tell you that the COVID-19 pandemic has made many future spouses have to reconsider their wedding plans. It has forced a lot of folks like you to make some really difficult decisions. Do you reschedule your nuptials for 2022 without knowing what things will look like next year? Do you cancel for now and return to planning once the situation becomes clearer? Or do you decide that you cannot wait any longer and schedule a smaller marriage celebration?
If you and your spouse-to-be are among those having to make those choices right now, our hearts go out to you. After all, we're not just DC wedding photographers; we're also a married couple ourselves. So we understand how exciting it feels to plan the wedding of your dreams. We have experienced the anticipation building as the day gets closer. We have felt the joy of seeing all of that dreaming and planning turn real. So we can only imagine how horrible it must feel to have that yanked away from you at the last minute. All that work gone up in smoke in a matter of weeks. The possibility of having to delay something you've been waiting a lifetime to do. The worry that some people who are really important to you will not be present. It's a lot to have to deal with, and you have our sympathy.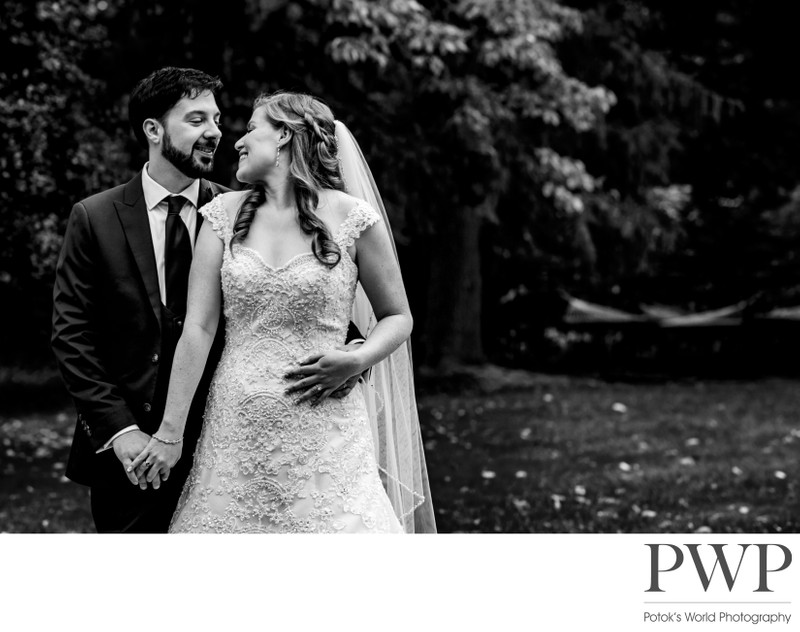 Options for Weddings During Coronavirus
If you do decide to go ahead with your wedding as scheduled, you might have to change its format considerably. State and local restrictions could prohibit large gatherings again in the future. So if you want to get married in 2021 or 2022, you might have to pare your guest list way down. You might also have to exchange your vows in a more nontraditional ceremony. There are basically four options for wedding ceremonies should the COVID-related restrictions be reinstated. Which one is right for you depends on how important it is to you to have people there to witness you tying the knot.
Washington DC Elopement
If you are ok with a very small ceremony, then an "elopement in place" is a great option. Essentially, that means a wedding with just you, your future spouse and an officiant. It's the sort of ceremony you'd organize if you were getting married on a deserted beach somewhere. But you don't even have to go that far to have an elopement! You can quite easily organize this kind of wedding locally. You and your spouse-to-be can exchange your vows in a park, on the National Mall or in some other location in the DC metro area.
Minimony in DC
The second option is a so-called "minimony." That is a good choice if you want to wait to get married, but you also still want to have the larger celebration you envisioned. Basically, you and your future spouse would organize a very intimate ceremony in the coming months. The entire focus of that would be the two of you tying the knot. You would only invite your immediate family and a few close friends -- no more than ten people in total. Then, when the restrictions are gone, you would hold a bigger "sequel wedding" that would more closely resemble the marriage celebrations you originally intended to have.
Washington DC Micro Wedding
If you just want to do just one celebration with as many guests present as possible, then you could opt for a "micro wedding." This is essentially just a small, standalone marriage celebration. A littler version of a more "standard" wedding event, with no more than about 50 people present. Obviously, that number could be larger or smaller, depending on the specific restrictions regarding gatherings where you plan to get married.
Streamed DC Wedding
Finally, if you want as inclusive a wedding as possible given the circumstances, then the fourth option is the right one for you. This is what could be called a "streamed wedding," in which your ceremony is broadcast to your friends and family via a video chat app like Zoom. ("The Office Wedding" that John Krasinski organized for one lucky couple is a great example of that. If you haven't seen it, you should check it out. As huge fans of that tv show, we absolutely loved it!) Though a bit less personal because of the distance, this option lets you "invite" a lot more people to your wedding.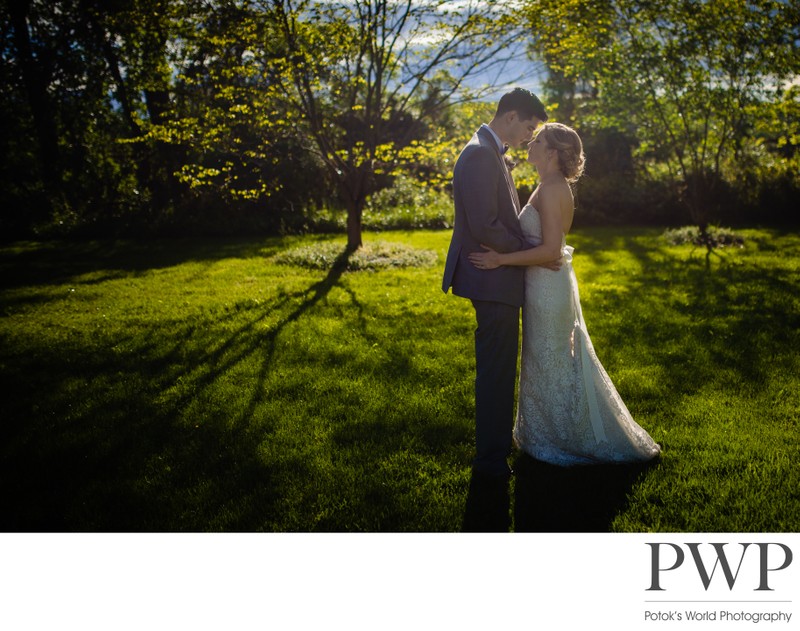 Wedding Planning During COVID-19
Once you pick the type of wedding that suits your individual needs and preferences, you can get to work planning your celebrations. And just like everything else during coronavirus, planning a wedding is a little different now. Below is some advice on how to do it right.
How to Plan a Wedding During COVID
Figure out what regulations apply where you want to get married. Restrictions on wedding size will essentially determine your guest list. Check the DC, Virginia and Maryland COVID regulations websites.
See which wedding venues are currently hosting weddings. Pay particular attention to ones that have special COVID packages for smaller weddings. Fathom Gallery in downtown DC, for example, is a great option for smaller gatherings.
Ask those venues about their social distancing protocols. Use the CDC website as a guide. The safety of you and your guests is critical!
Hire wedding photographers with experience photographing small weddings. And make sure they are also committed to proper social distancing protocols!
Set up a video chat during your ceremony. Even if you don't do a streamed wedding, you can still make those not present a part of your marriage celebrations!
Why COVID-19 Weddings Are Better Than You Think
Perhaps none of the smaller weddings options mentioned above sound particularly good to you at this point. The devastation at not being able to have the wedding celebration you've always dreamed of might still be too fresh. Again, we understand completely!
Nonetheless, we'd encourage you to not despair too much. We have photographed many smaller weddings and can tell you that they can be just as meaningful, fun and beautiful as larger marriage celebrations! There are even some ways in which smaller weddings can be better!
Why Have a Small Wedding?
With that in mind, here are a few reasons why you shouldn't get bummed out about having a small intimate wedding in DC:
Less hassle. The kinds of weddings possible under pandemic restrictions are a lot easier to plan than larger, more traditional events. There are fewer moving parts and fewer people to try to keep happy. That means you can just relax and enjoy the experience of getting married. Yes, a reduced guest list means you miss out on spending time with family and friends. But perhaps fewer headaches during the planning process will help ease the sting of that a bit.
Unique DC wedding venues. Having a smaller celebration makes your wedding ceremony a lot more portable. With fewer people in attendance, you can exchange your vows just about anywhere! Normally, you have to rent a private location or apply for permission to use public areas. Those rules don't really apply if your group is small enough. So you can get creative! Want to get married in a park in Northern Virginia? Sure! In your parents' backyard? Naturally! In the middle of a crosswalk in Georgetown? If you're quick, definitely! Sure, these spots might lack some of the flash and amenities of the more traditional DC wedding venues. But they will still create a memorable setting for your nuptials!
Lower cost. Not having to rent a venue means big savings for you and your future spouse. Pretty straightforward, right?
Greater focus on what matters. A simpler marriage celebration allows you to focus entirely on one thing: getting married to your soulmate. With an elopement wedding, you can put all of your energy into that and really appreciate its importance.
Great DC wedding photos. You don't need a big, fancy venue to get great wedding photography. In the years we have spent photographing weddings, we have noticed that the venue is very rarely the only thing that makes a couple's wedding pictures great. More often, it is the moments they capture that do it. An image that shows real, meaningful emotions is worth more than a dull shot with a fancy background. Years from now, you will care considerably less about where you got married than how you felt while doing it. You will want to remember every beautiful emotion and every lovely moment. And the right DC wedding photographer can give you images that allow you to do just that.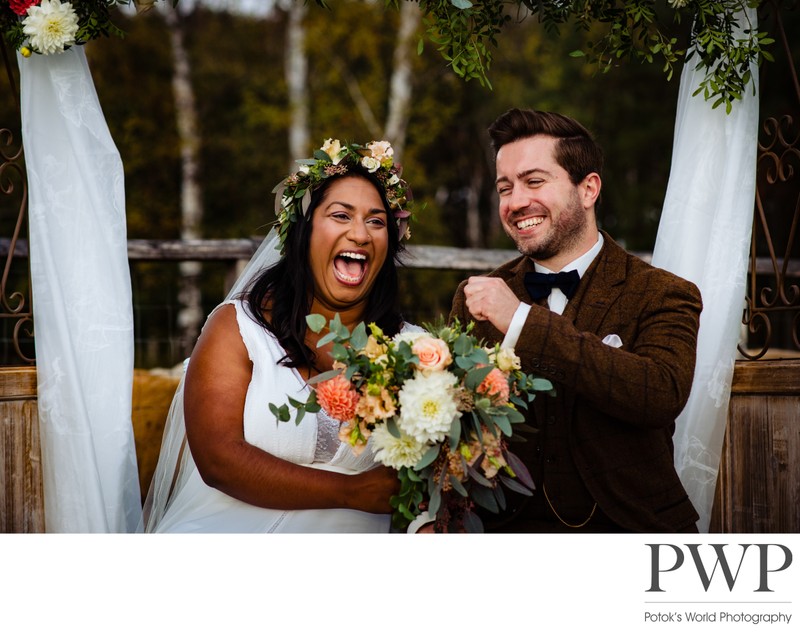 If you are planning to organize a wedding during the pandemic, we encourage you to have a look at our portfolio and contact us. We've photographed several smaller or nontraditional weddings in the past few years, remained open for business during the coronavirus crisis and will continue to serve brides and grooms should the pandemic return. (Provided that their events observe proper social distancing protocols and complies with local regulations, of course.) We'd love to help you preserve the beautiful memories from your wedding day, no matter what it looks like!
© 2023 Potok's World Photography - Husband & Wife Washington DC Wedding Photographers
Wedding Planning During Coronavirus