DC Luxury Wedding Photographer
As you are no doubt learning, the cost of a wedding is not insignificant. One of the best things about marrying in the Nation's Capital is the quality of the service providers. Washington DC wedding venues rank among the very best in the world. The city's wedding planners, DJs, bands, caterers and florists are also of the highest quality. We would also like to think that the wedding photographers are not too shabby! Yes, marrying in the Nation's Capital means you have fantastic options for every aspect of your wedding. But that quality does not come cheap. A DC wedding is a major financial commitment, and you deserve wedding photos that do justice to what you spend. To make sure that happens, we suggest that you consider hiring a DC luxury wedding photographer to document your marriage celebrations.
Luxury Wedding Photography: Not Just for Marriages at Swanky Venues
Now, your first thought might be that "luxury" does not fit the aesthetic you have planned for your wedding. Not everyone wants to tie the knot at an elegant hotel in downtown Washington DC. Perhaps a barn wedding in Northern Virginia fits your and your future spouse's sensibilities better. Or maybe a marriage celebration at a brewery in suburban Maryland is more your style. Or it could be that an offbeat art gallery feels right to you. But even if those types of marriage celebrations are more what you are looking for, though, we still recommend documenting them with luxury wedding photography.
Why? Because to us, luxury has nothing to do with a price tag on your venue. Nor does it have to do with how fancy the decorations are. Nor whether the guests are wearing tuxes and evening gowns.
No, in our opinion, luxury is more a measure of the work and care that goes into preparing something. To us, when a lot of effort goes into planning something, the final product cannot help but be luxurious. So with that in mind, we believe that most weddings are luxury weddings in their own way. Yes, we know that sounds a bit cliched. But just about every spouse-to-be whom we have photographed has put a huge amount of time, energy and (often) money into planning theirs. They have done everything they can to make sure every aspect is perfect. And if that does not make their event luxurious, we do not know what does.
What to Look For in a DC Luxury Wedding Photographer
As we alluded to above, the effort you are putting into making your marriage celebrations luxurious deserves wedding photos that show that off. And that is why we suggest hiring a DC luxury wedding photographer to document your nuptials. Just like with venues, we are not talking about looking for the ones with the highest prices or the most glamorous portfolios. We mean seeking out the ones who understand and appreciate all the work you are doing to make your marriage celebrations stand out. The photographers whose work shows every aspect of your wedding -- the venue, the decorations, your dress, your shoes, your hair, your makeup, YOU -- looking its very best. Because if you find wedding professionals like that, your photos will make everything look like a million dollars, no matter what you actually spent.
Bridal Portrait by DC Area Luxury Wedding Photographers
This particular photo is from a marriage celebration at an actual luxury wedding venue in downtown DC. The St. Regis Washington D.C. is one of the swankiest and most elegant locations for weddings in the Nation's Capital. But the luxury in this picture has nothing to do with the setting. If we had not told you, could you have guessed where we took it? No, this bride could have posed for this picture just about anywhere. What makes this bridal portrait luxurious is something that is not immediately obvious. It is the smile on the lovely woman's face.
A smile is a pretty strange measure of luxury, right? Not according to how we look at it. As we mentioned above, luxury is about looking the best it is possible to look. And when a bride smiles a relaxed, peaceful, satisfied smile like this, you know that her wedding day is exactly how she imagined it. Her DC wedding venue has exceeded all of her expectations. She looks perfect. Her hair, makeup and dress are exactly as she dreamed about as a child. Every important person in her life is there by her side. And most importantly, she is marrying the one who loves her most in the whole world. The one she was meant to spend her entire life with. So everything is right in the world; everything is luxurious. And she had a pair of DC area luxury wedding photographers on hand to give her portraiture that feel.
Additional Luxury Wedding Photos from a Marriage at the St Regis DC
Like what you see above? Then check out some additional images from this bride's gorgeous St Regis DC wedding below. If you are interested in seeing more luxury wedding photos from that particular wedding venue, please click here.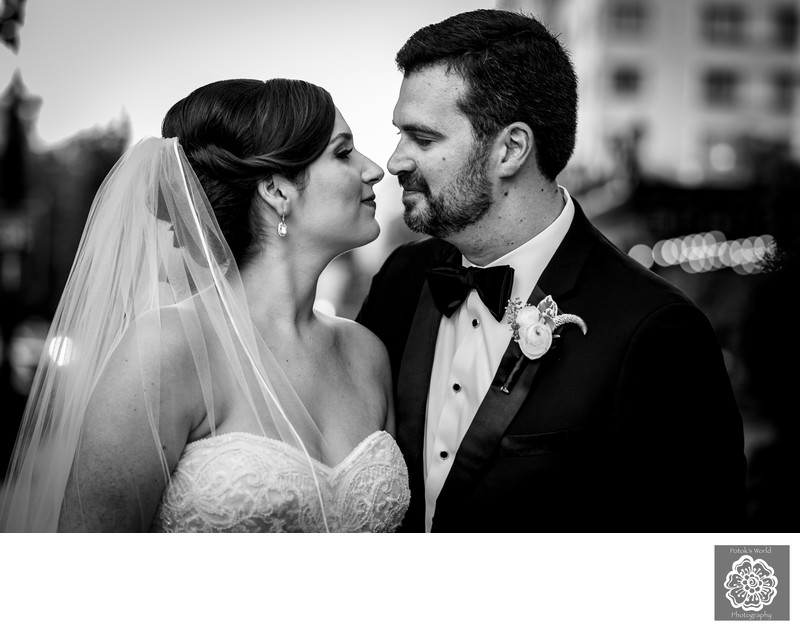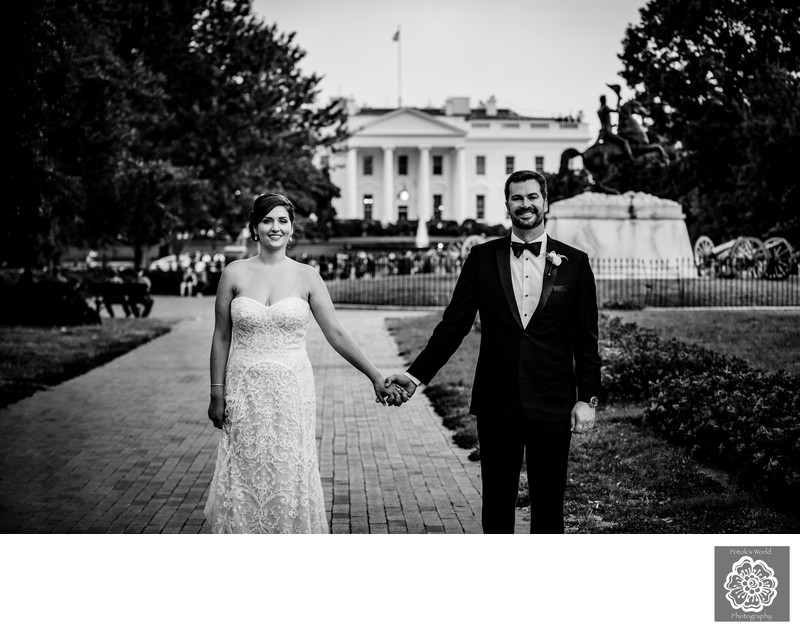 ---
Contact Us for More Information!
Interested in learning more about our services? Please visit our Wedding Photography FAQ page for answers to all your questions! Ready to inquire about our availability on your wedding date? Contact us now to get the conversation started!
Location: The St. Regis Washington D.C., 923 16th And, K St NW, Washington, DC 20006.
© 2023 Potok's World Photography - Husband & Wife Washington DC Wedding Photographers