Maryland Engagement Photographers
Great Falls is a perfect place for an outdoor engagement session with a fun couple! It is surrounded by beautiful national parks on both the Virginia and Maryland sides of the Potomac River. From the scenic views of the cascading falls to seemingly endless cliffs, it has a little bit of everything for a lot of DC couples that love the outdoors! It was these things that led Ally to propose to Sam there. They also made it a natural choice for a session with their Maryland engagement photographers!
Since we wanted to end their session with pictures at sunset, we met on the Maryland side. From that area, one can see both the falls and the Western sky at the same time. Before the sun went down and the sky turned orange, we had almost two hours to wander the park and capture images of their fun-loving nature.
Unique Engagement Photos
Before the session started Sam and Ally unpacked their pride flag to include in the pictures. As Maryland engagement photographers, we always welcome it when the couple brings along elements that are personally meaningful to them. Those little touches personalize the photos by telling a piece of the future spouses' love story. We also loved finding creative ways to pose Sam and Ally with the flag!
After taking pictures at several locations along the path by the river, we turned onto the Olmsted Island Trail and headed to the scenic overlook at its end. This is a favorite spot with many DC residents but one we had not explored before. With its gorgeous view of the falls surrounded by majestic cliffs it is often considered one of the favorite engagement photo spots in the district. As the sun began to go down and the sky turned amber we took to the last images of Sam and Ally's engagement session.
Sam + Ally, thank you so much for hanging with us during your engagement pictures! We loved getting to know you both better! And can't wait for your City Club of Washington wedding in November!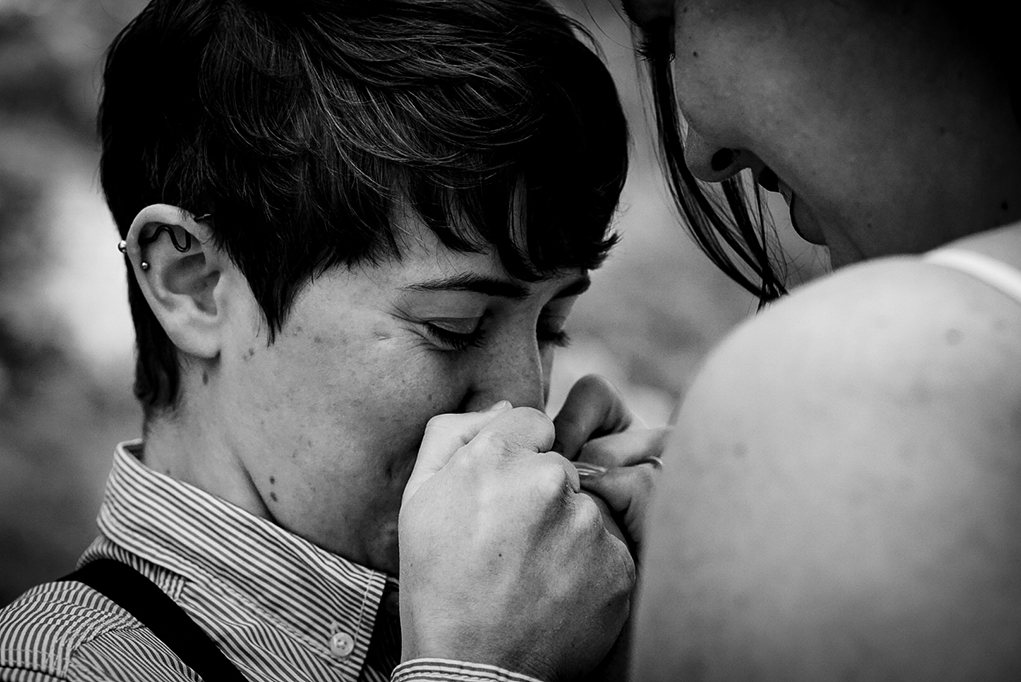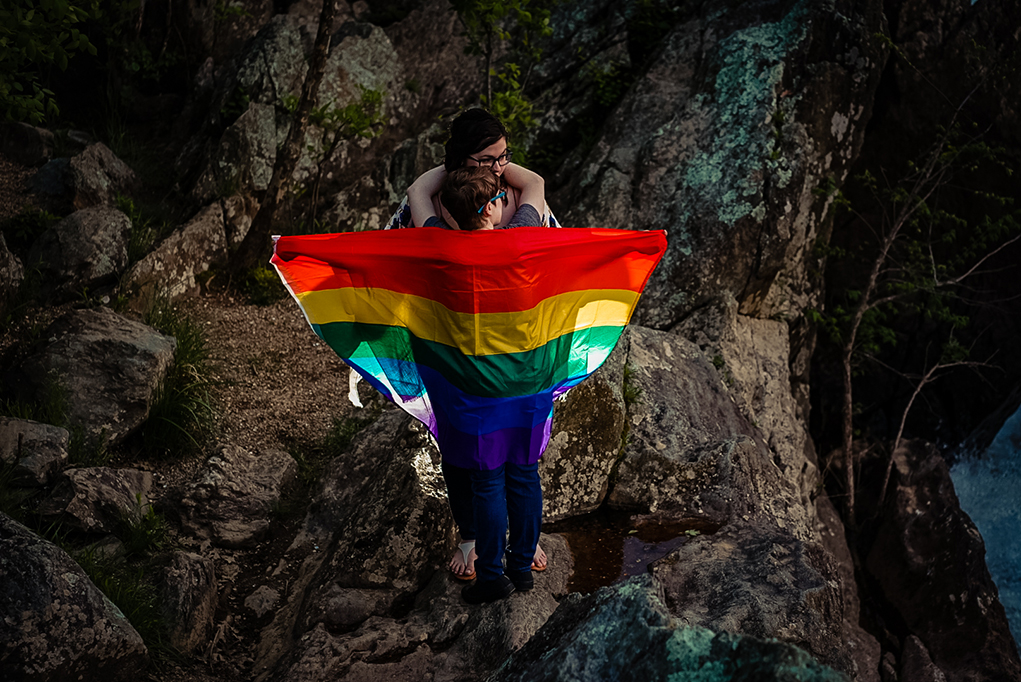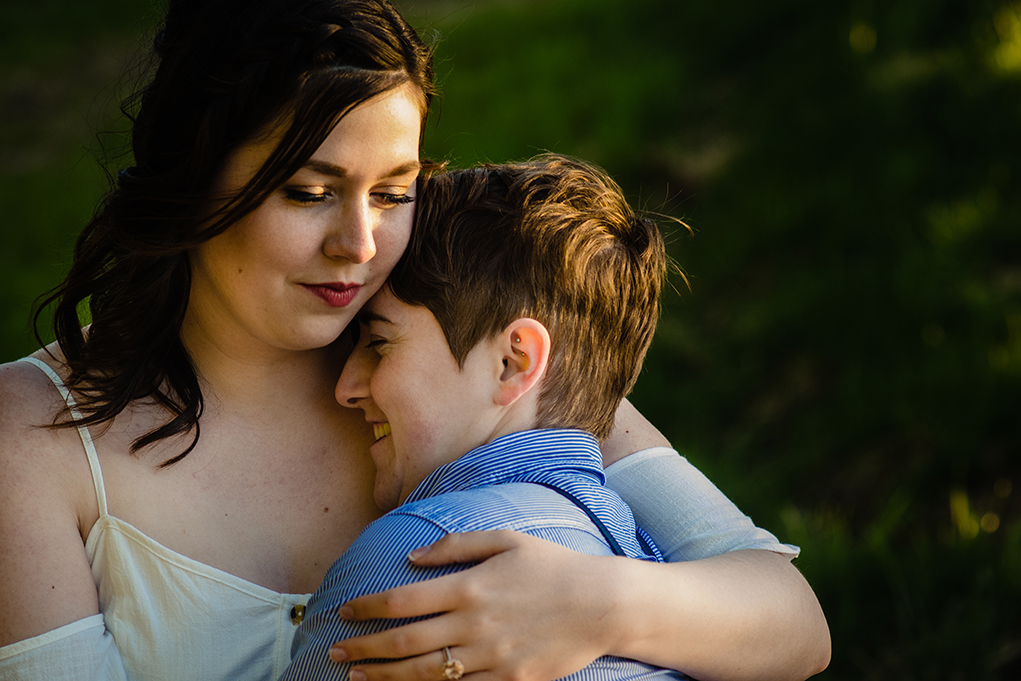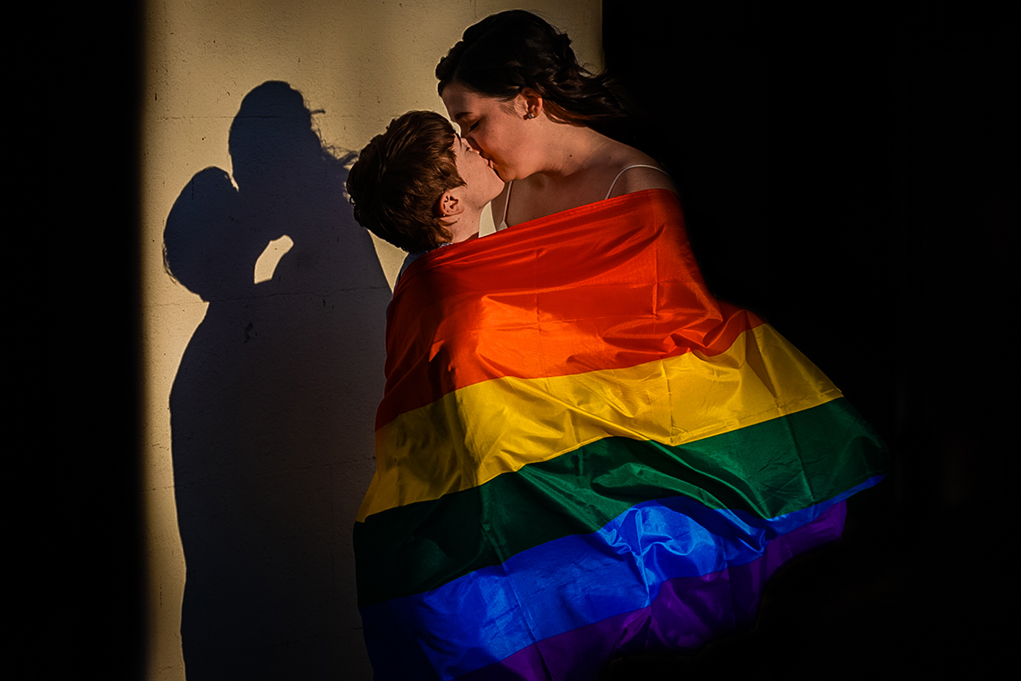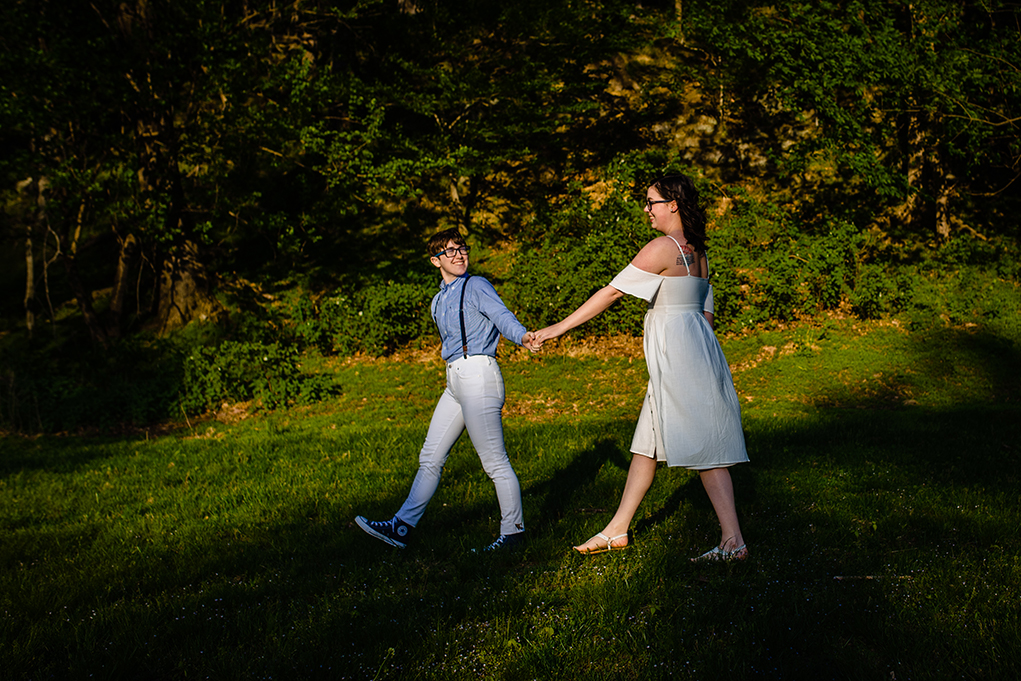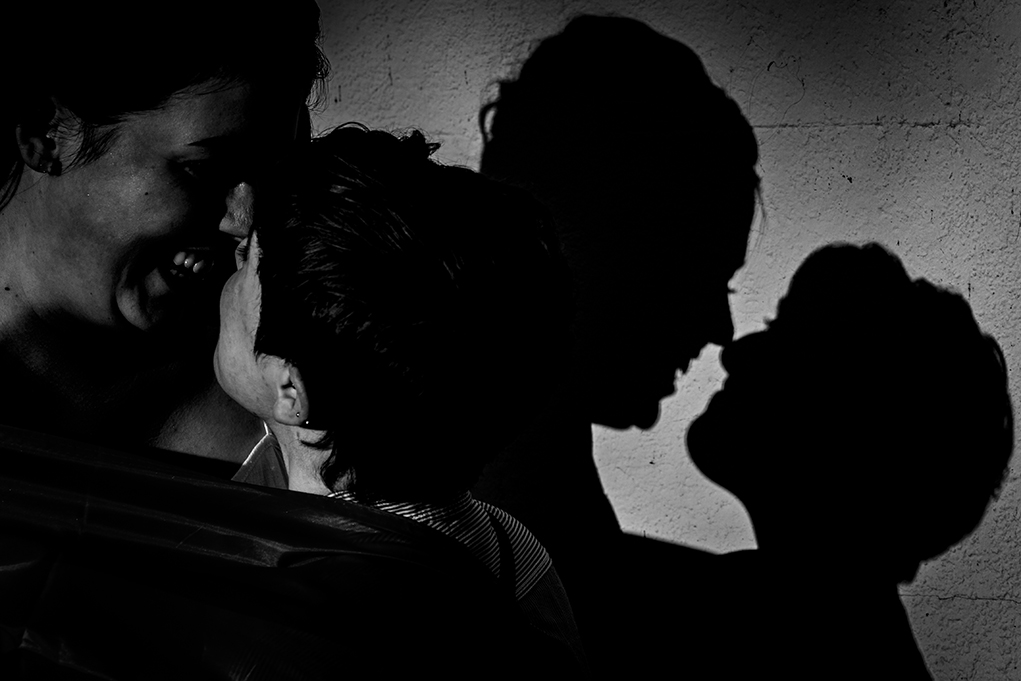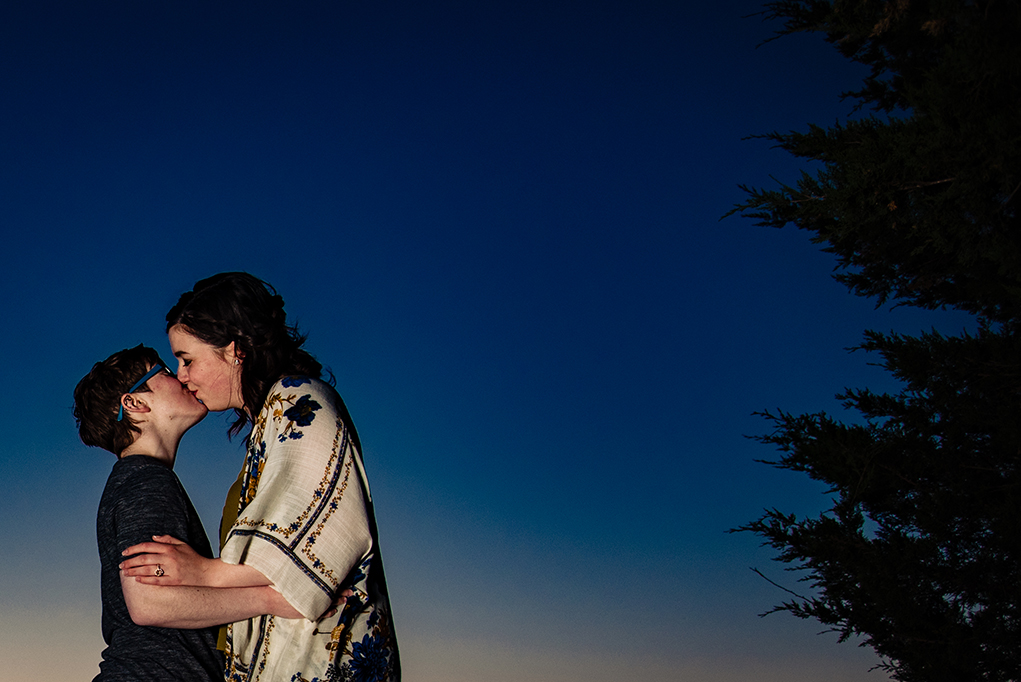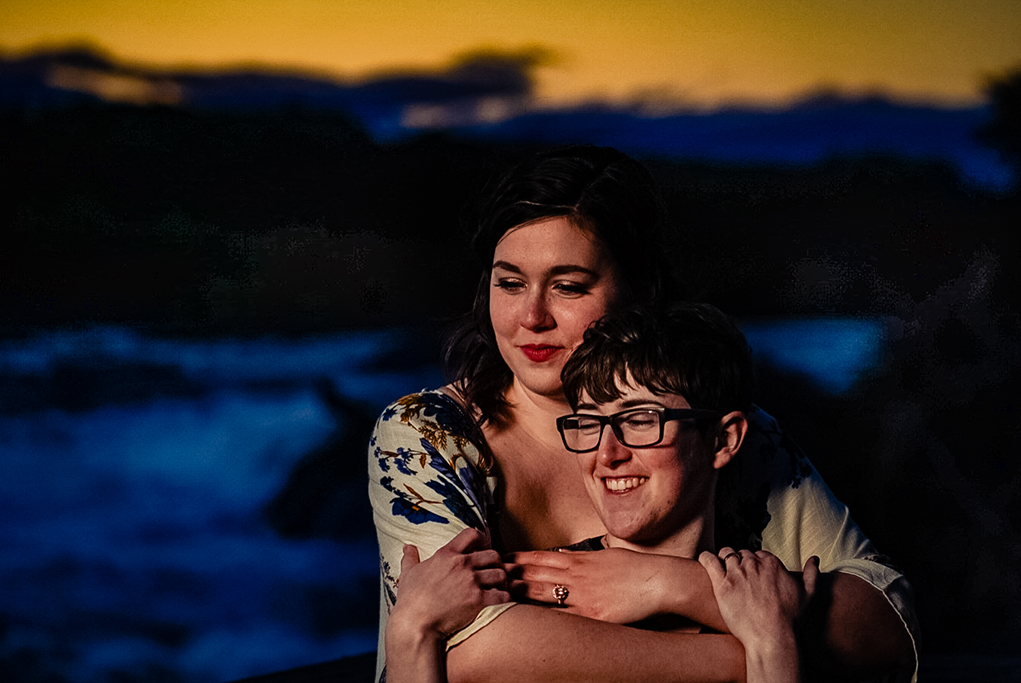 Contact Us for More Information!
We hope that you enjoyed this glimpse of what your own engagement photo gallery will look like if you book us. We also hope it has piqued your interest about our services! For our part, we can't wait to hear more about what you have planned for your big day! So go ahead and send us a message here.
Planning a destination wedding or engagement session? No problem! Though we are based in Washington DC, we often travel for weddings and engagement photoshoots. That has taken us to countries in Asia, Europe and various cities within the US.