Winter Mount Vernon Country Club Wedding
As we have mentioned many times, the Washington DC metro area is full of great places to have a wedding. Some of its best locations, though, are the various golf courses and country clubs that dot the region. One that we particularly like is the Mount Vernon Country Club. Sitting in Northern Virginia just across the Potomac River from downtown DC, that venue has stunning grounds with plenty of spots for beautiful ceremonies and gorgeous couples portraits. If you organize a Mount Vernon Country Club wedding, you are sure to get a classy and elegant event no matter the time of year.
Winter Wedding Celebration Photographed by Northern Virginia Wedding Photographer
For Raegan and Michael, that season was winter. Raegan had wanted to have a winter wedding ever since she was a little girl. She always dreamt of pictures of her and her husband surrounded by fluffy white snow. The bride even decorated her wedding arch and reception tables with a snowflake-themed decor. The problem was that there was no guarantee that the weather would cooperate. Any DC resident knows that snow blanketing the Nation's Capital is no sure bet. Some winters it happens; in many others, the ground remains bare.
Raegan's wish ended up coming true in a spectacular way. The day before their matrimony, a blizzard hit the entire East Coast. The massive amounts of snow transformed Washington (and specifically their wedding venue) into the winter wonderland the bride always wanted. Raegan was aglow throughout the day, but especially so when the falling snow swirled around her during the couples portrait session.
Getting Ready for a Mount Vernon Country Club Wedding
One of the most enjoyable parts of the day for a Northern Virginia wedding photographer is the getting ready process. It's when we meet and get to know the wedding party. We learn about the relationships among them and how they matter to the brides and grooms they are there to support. The getting-ready portion is also when many fun and spontaneous moments happen. When captured on film, those can be great ways of telling the wedding day story.
Michael chose to get dressed at their home, so Raegan and her bridesmaids  had our full attention. They were an absolute joy to be around and photograph. The ladies were easygoing and hilarious. Their love and affection for one another was also immediately apparent. The bride giving Michael's daughters gifts, for example, led to some touchingly tender moments between her and her future stepdaughters. The pictures of those scenes playing out were some of the best of their marriage celebration.
Mount Vernon Country Club Wedding Ceremony, Portraits and Reception
Because Raegan and Micheal's was a winter wedding, the ceremony was held inside the Mount Vernon Country Club. It was also one of the most emotional exchanges of vows that we have ever photographed. There was not a dry eye amongst the wedding guests as Raegan's father walked her down the aisle. The guests were similarly touched by the bride reserving a seat for her deceased grandmother by putting her picture and fur coat on it. Naturally, the bride and groom found a way to include Michael's daughters in the marriage ceremony. They made a point of officially welcoming Raegan into their family.
After the family formals, we took the aforementioned wedding portraits on the covered porch outside. This was followed by a truly elegant reception that was also a rollicking good time. Both the older and younger wedding guests hit the dance floor. We got some great pictures of the kids, in particular, jumping around to the wedding DJ's cuts.
Raegan and Michael, thank you again for entrusting us with taking your wedding pictures! It was such an honor!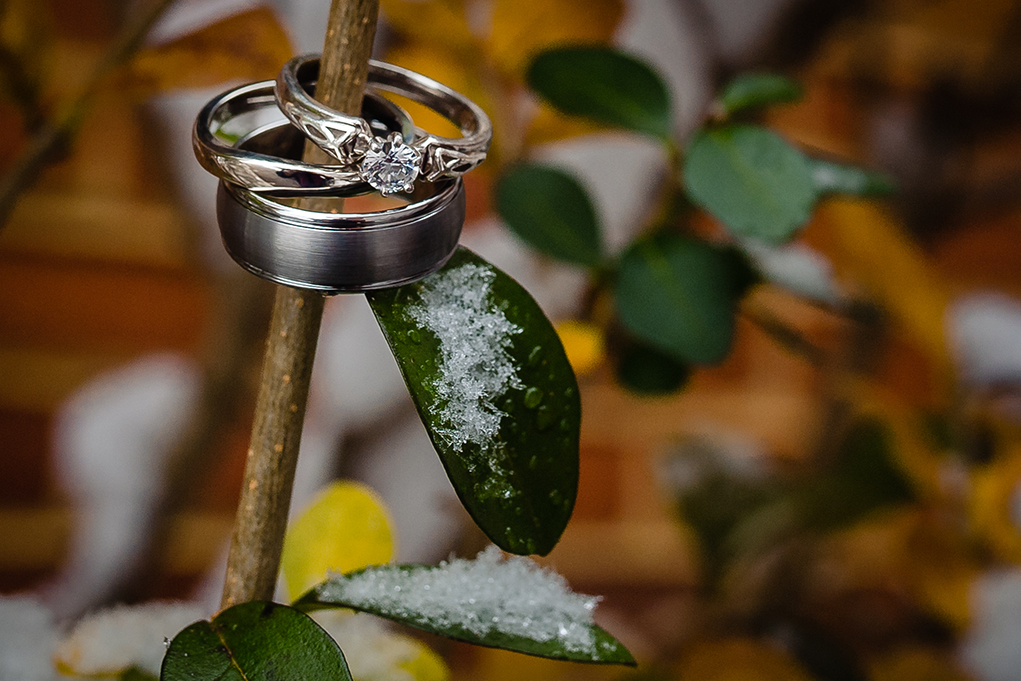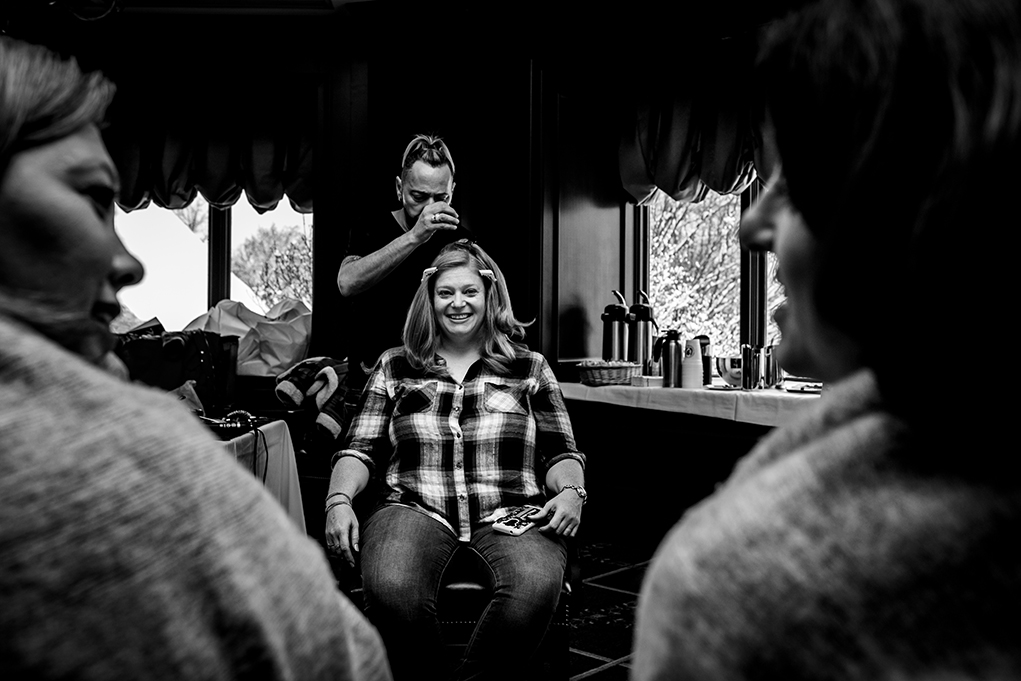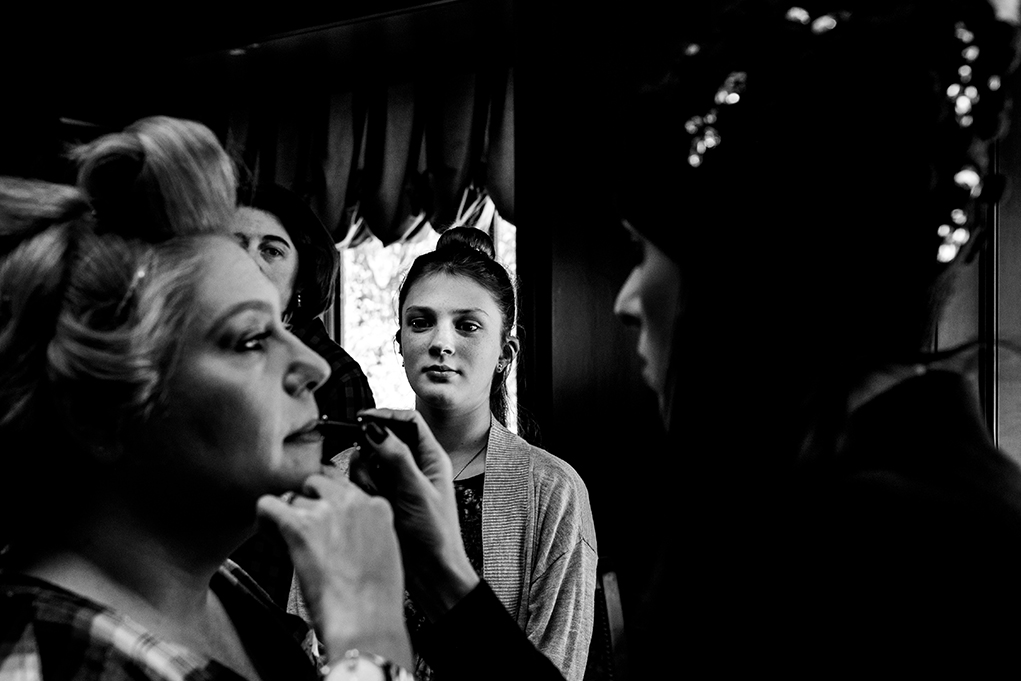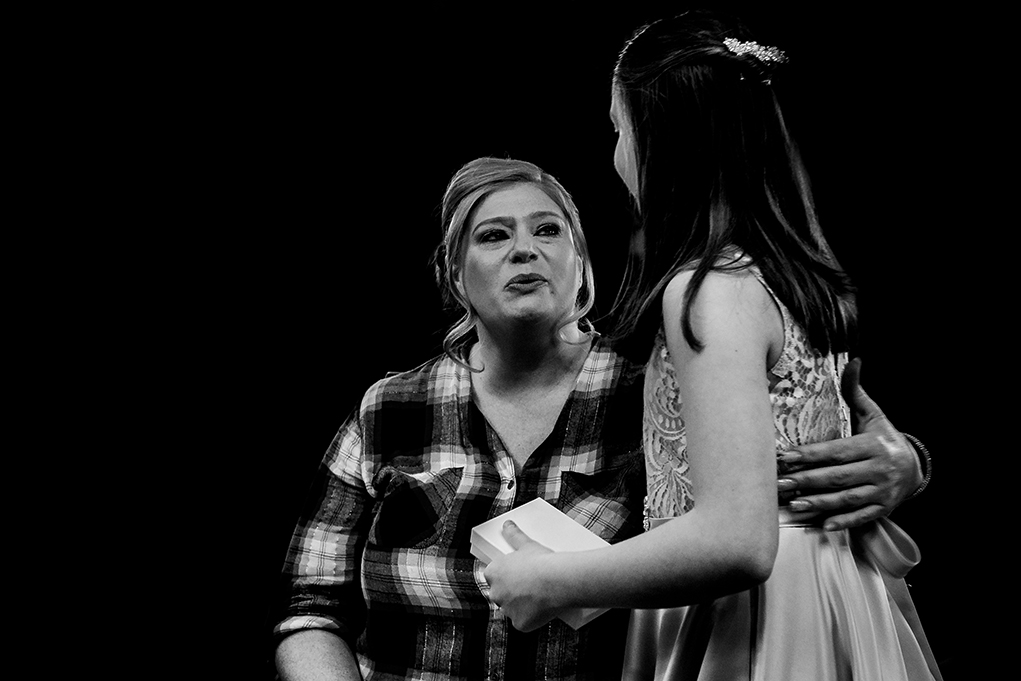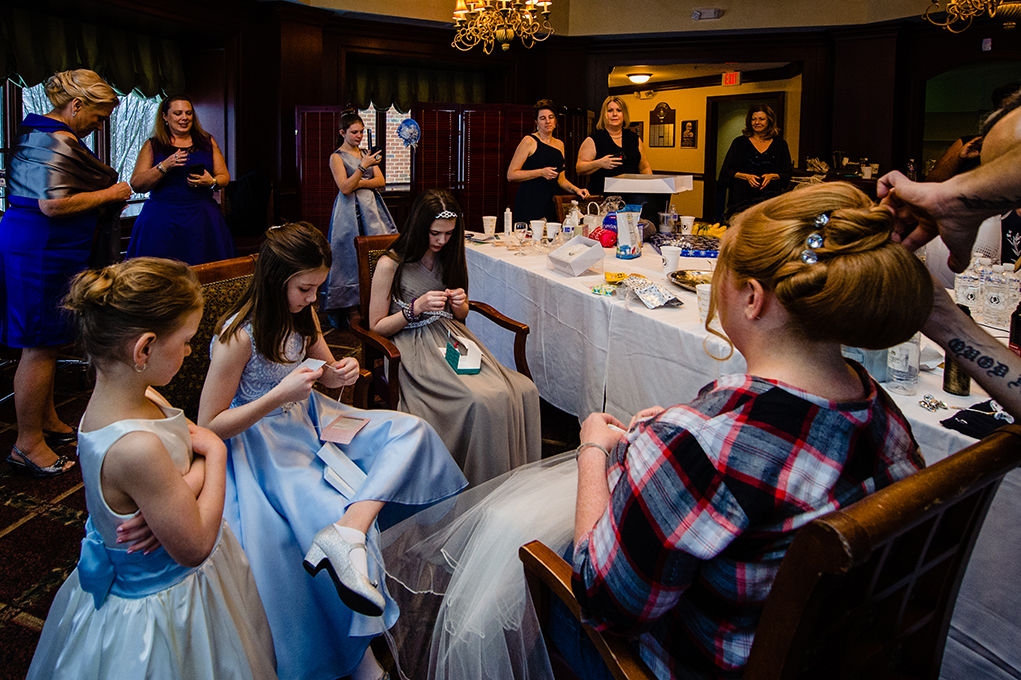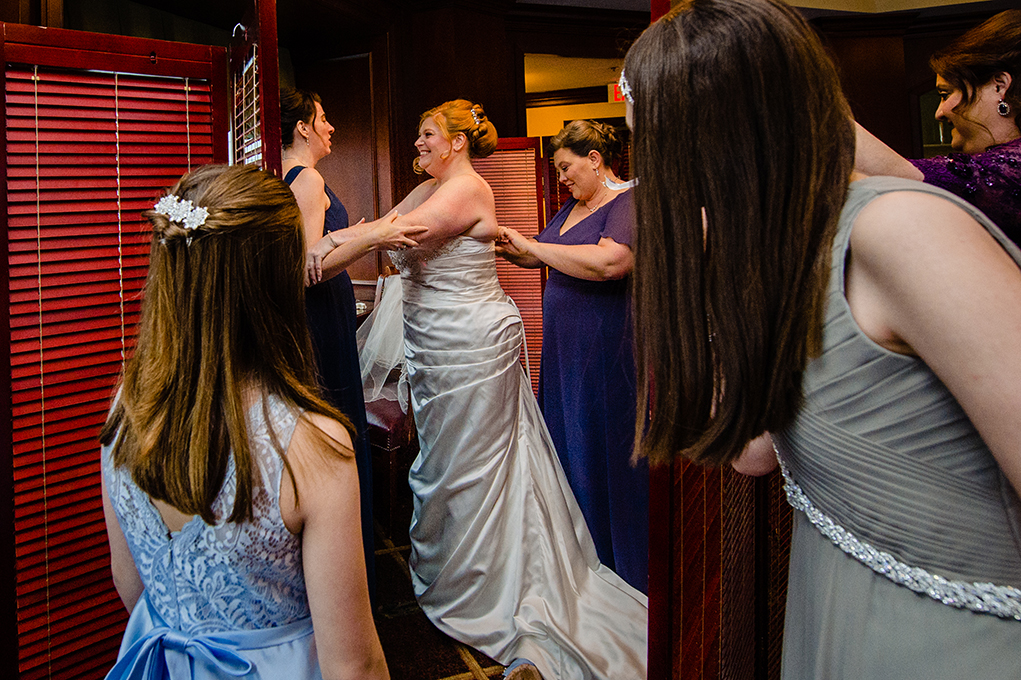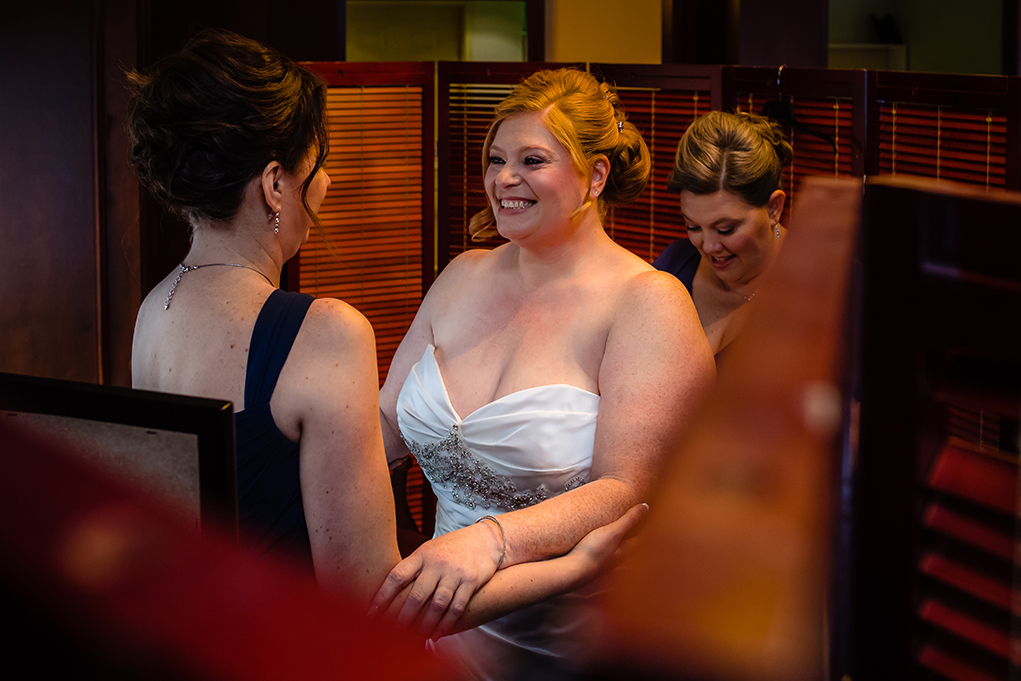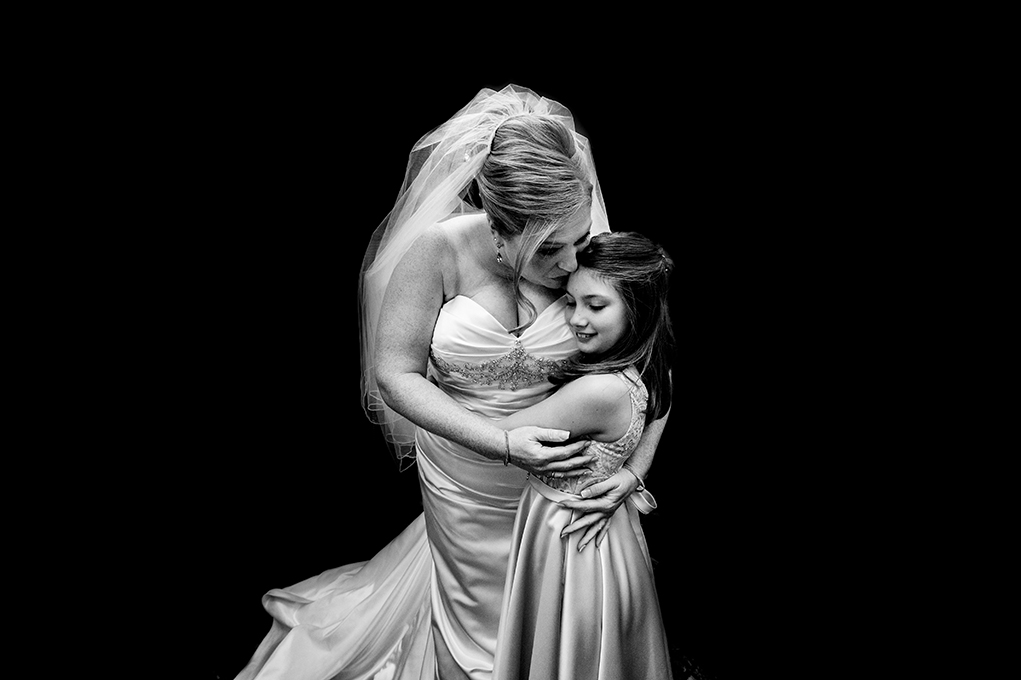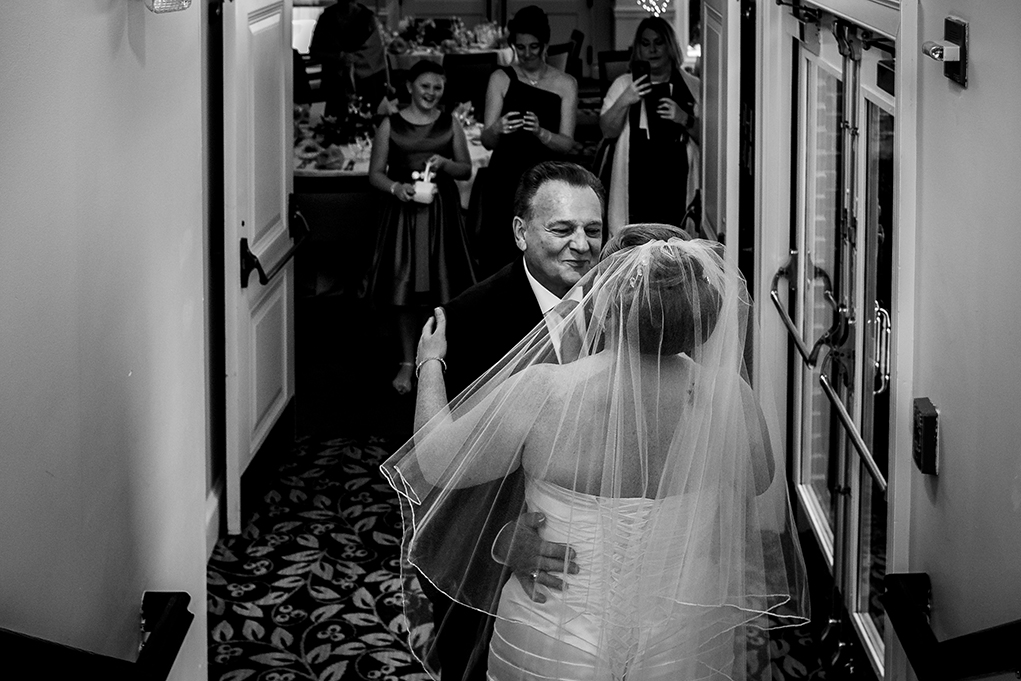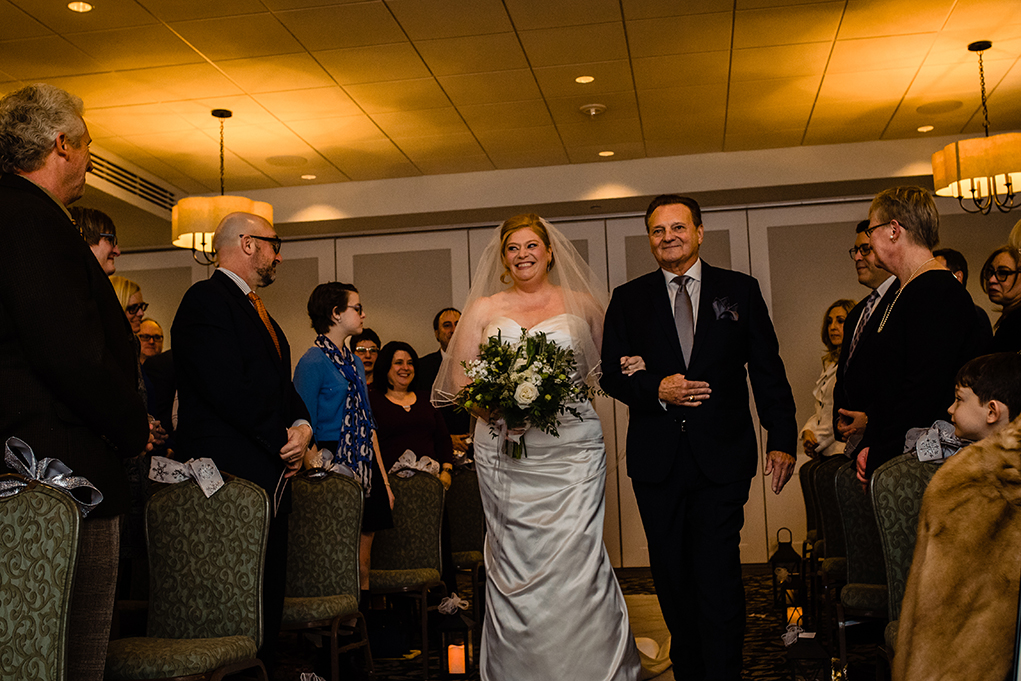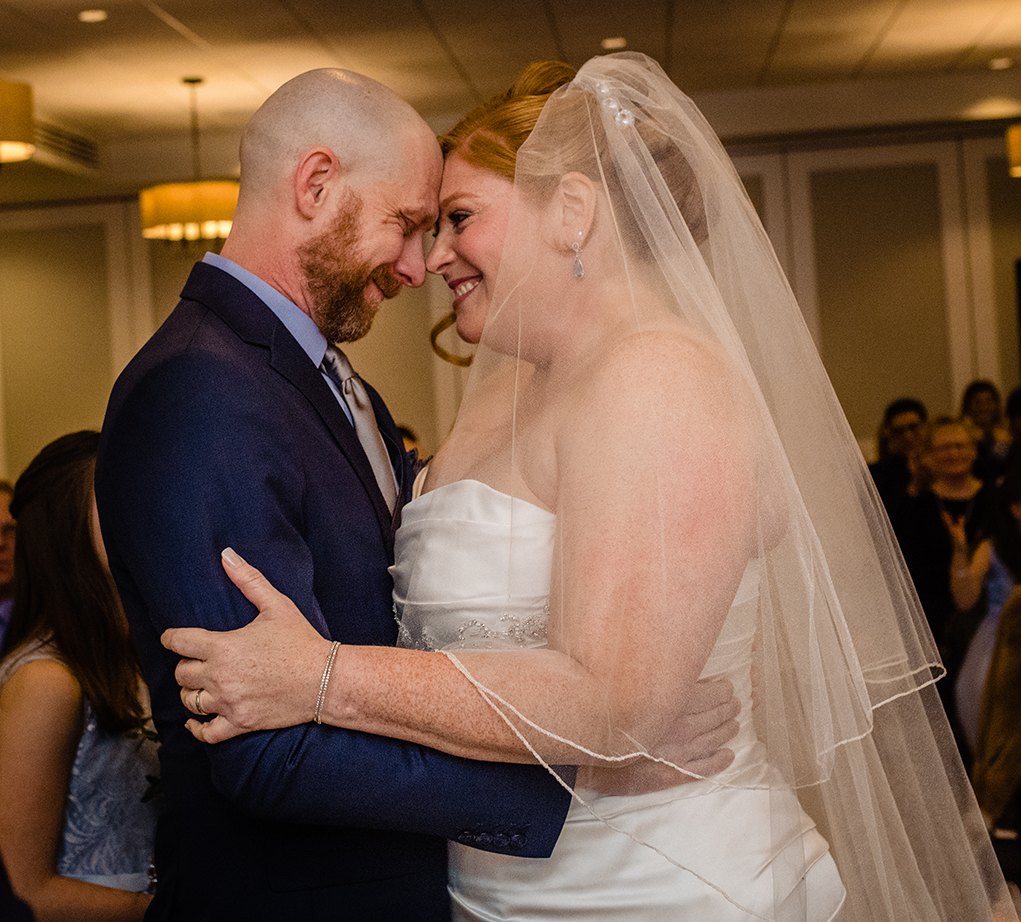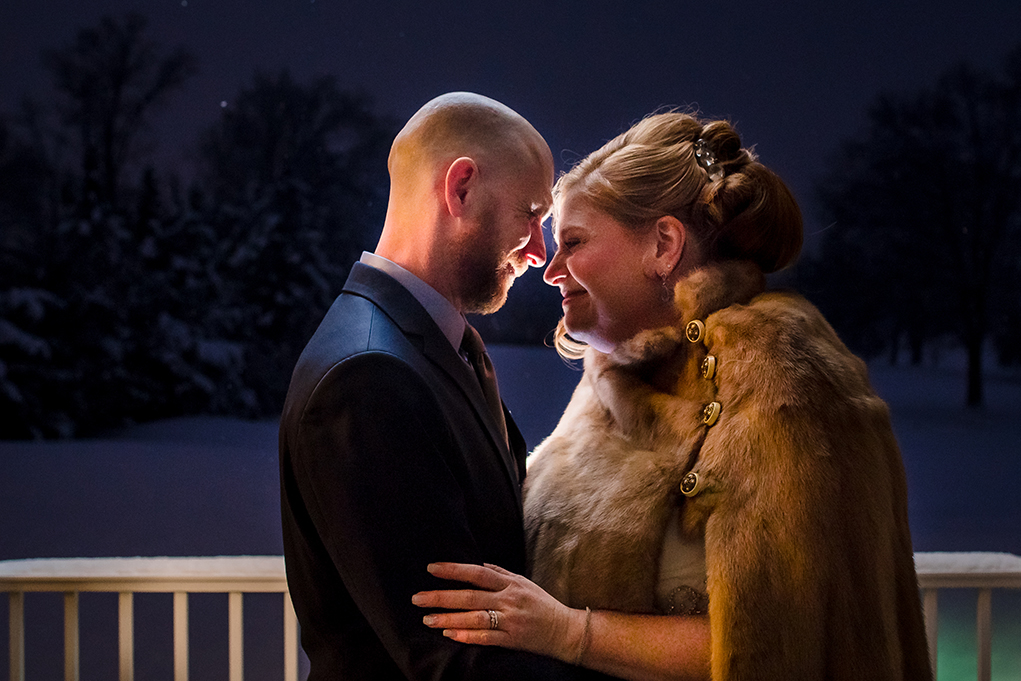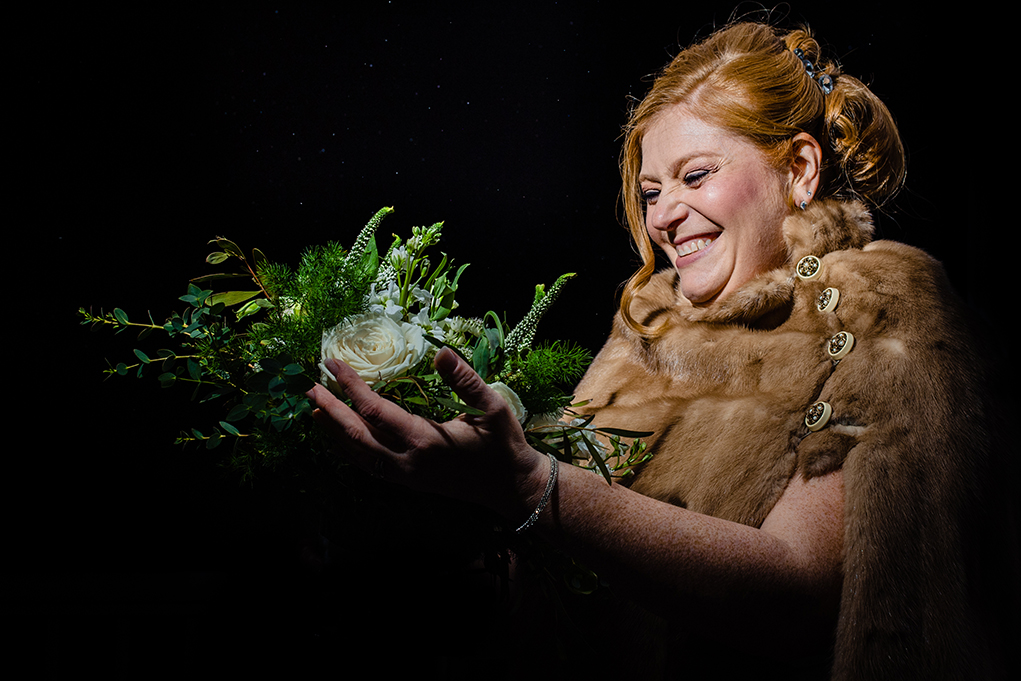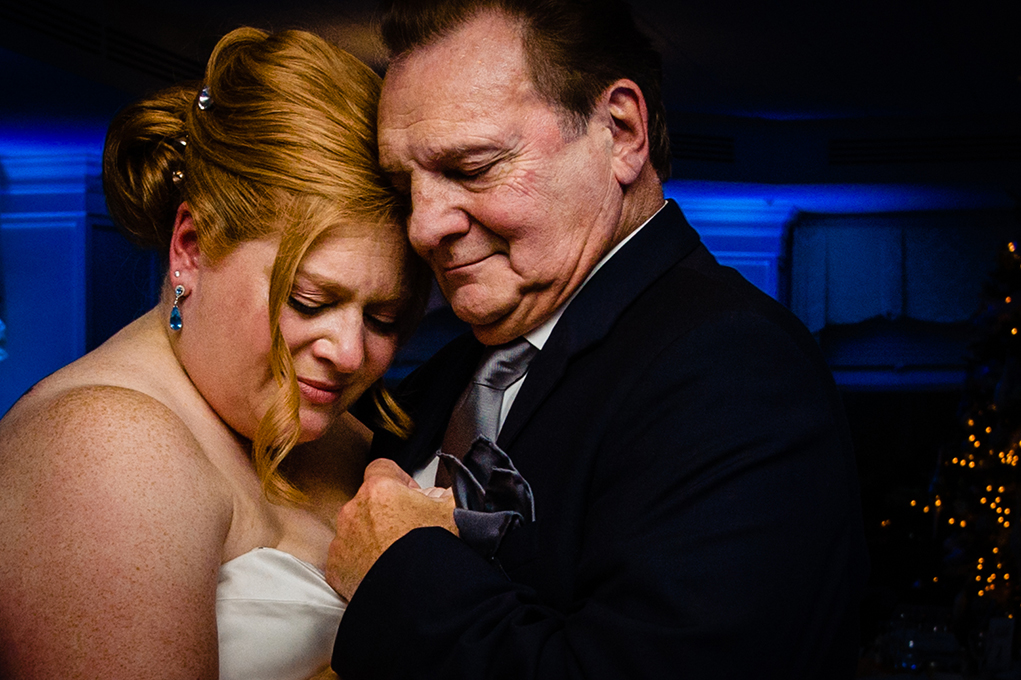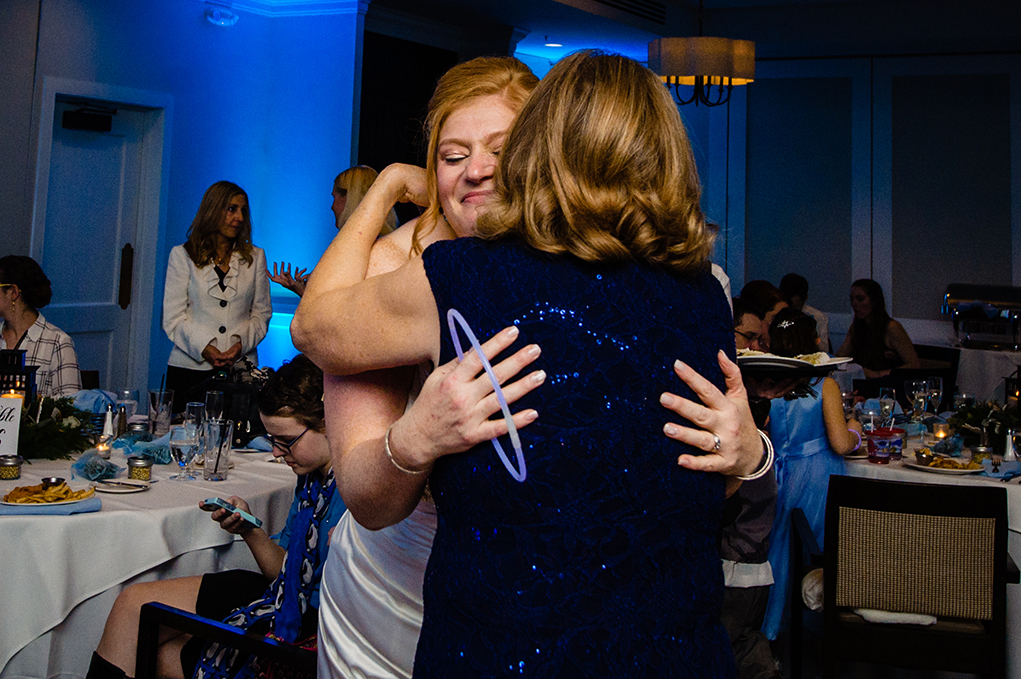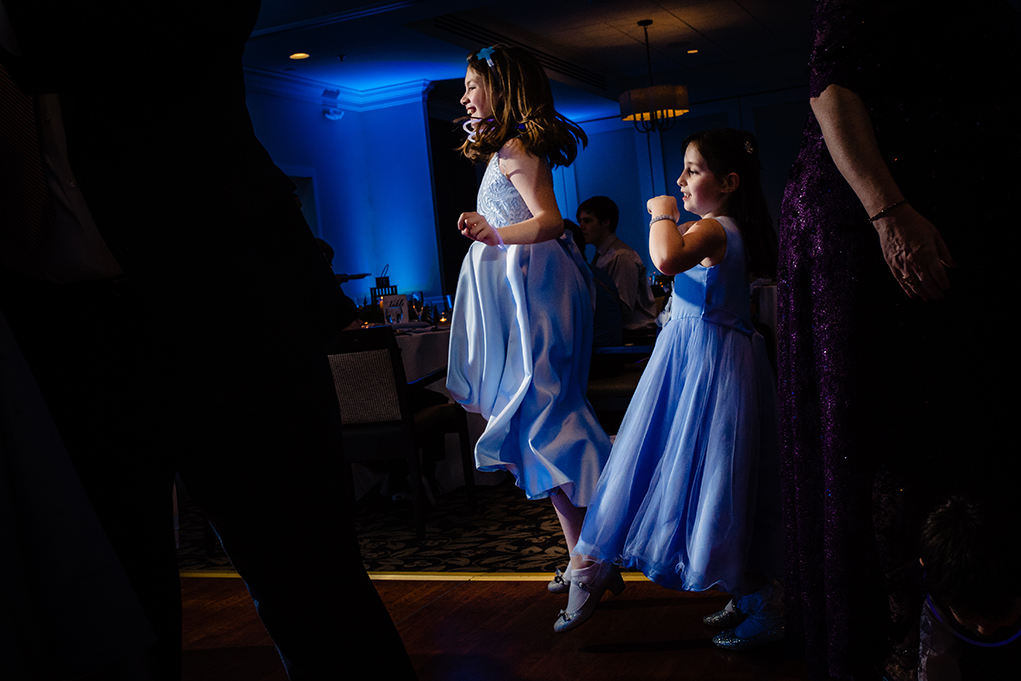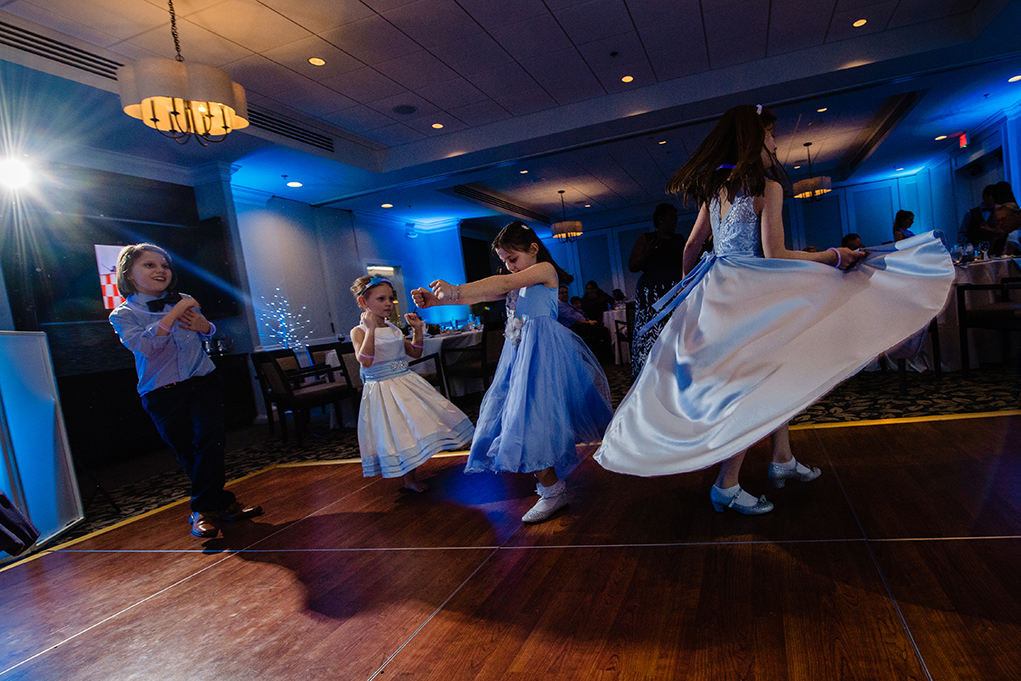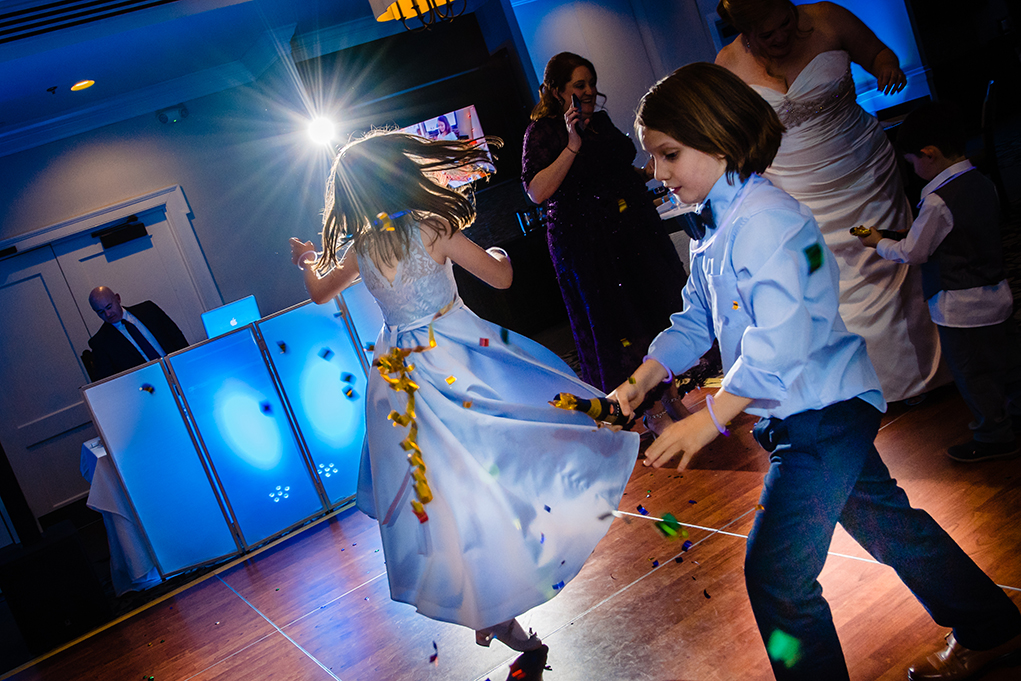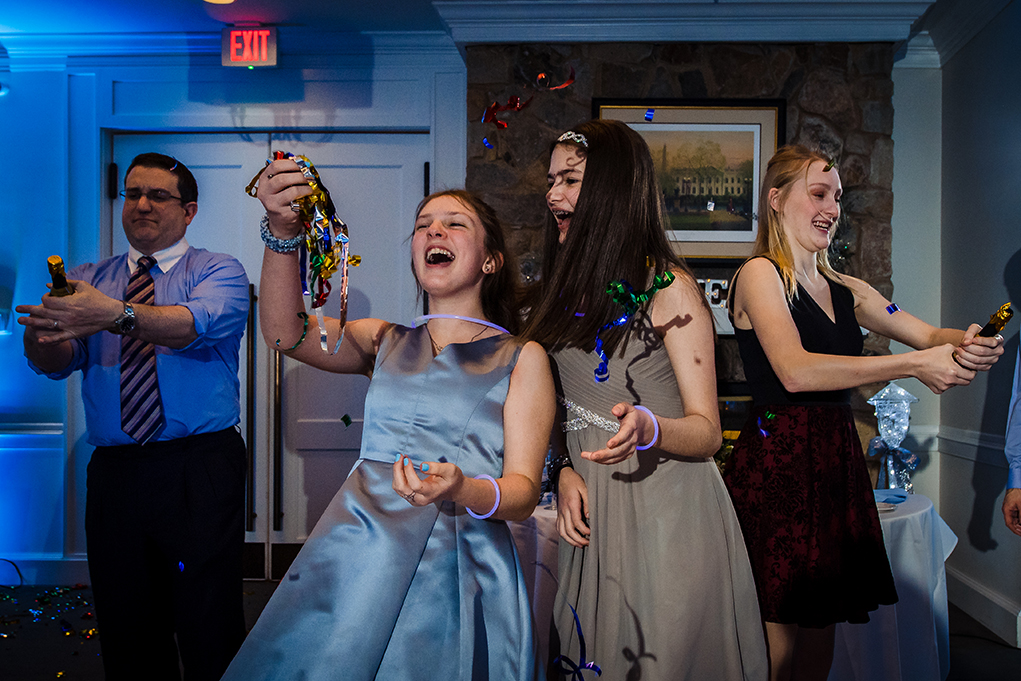 ---
Contact Us for More Information!
We hope that you enjoyed this glimpse of what your own photo gallery will look like if you book us for a Cosmos Club Washington DC wedding. We also hope it has piqued your interest about our services! For our part, we can't wait to hear more about what you have planned for your big day! So go ahead and send us a message here.
Planning a destination wedding? No problem! Though we are based in Washington DC, we often travel for weddings and engagement sessions. That has taken us to countries in Asia, Europe and various cities within the US.