National Mall Engagement Photos
If your wedding is in or around Washington DC, then you probably do not need us to sell you on the benefits of scheduling your engagement photoshoot at one of the metro area's many iconic locations. The city has undoubtedly played a role in your love story if you are getting married here. If it has, then the Nation's Capital probably has a special significance to you. As such, you probably love the idea of having it also be a part of your engagement portraits. And if you want your pictures to be really "DC?" Then you probably already know that you will not find anything that tops National Mall engagement photos.
So if every DC-based couple already knows this, why are we even writing about the reasons to have your engagement session at Washington's signature attraction? Because it is such an obvious choice that people usually do not stop to think about why it is. They do not realize what it is about the National Mall that will make their engagement pictures so great. So with that in mind, here are three things that we know you will love about doing your engagement session there.
DC Monuments Engagement Photography Is Iconic
Again with the obvious, right? Everybody already knows that the National Mall is synonymous with Washington DC. But it definitely bears repeating. If you want engagement portraits that tell the DC portion of your love story, you will not find a better location anywhere in the metro area. Nothing is more "DC" than its most famous and recognizable buildings. Images of the two of you with the Washington Monument in the background? Instantly recognizable as coming from a photoshoot in the National Capital. Pictures of you and your future spouse on the steps of the Lincoln Memorial? Unmistakably DC. Sunset portraits by the Capitol Reflecting Pool? Iconic (and gorgeous).
But DC monuments engagement photography is also iconic in other ways. The memorials that will rise behind you in your engagement portraits do not just celebrate Washington DC. They are also testaments to the best our entire country has to offer. People from around the world know those monuments and what they stand for. And for that reason, having them in your engagement pictures is sure to make them that much more unforgettable.
National Mall Couples Portraits Are Beautiful
You obviously want your engagement portraits to stand out from the rest, to be as unique as your relationship. And for that to happen, being iconic is not enough. They also need to catch your eye, draw you in and hold your attention. In short, they must be so gorgeous that you cannot stop looking at them! And done right, National Mall couples portraits are as beautiful as they come.
Part of that beauty comes from, again, those famous structures that will serve as the backdrop. The United States Capitol dome is not just an integral part of DC's famous skyline. It is a stunning work of Neoclassical architecture that evokes memories of the Roman Parthenon. The Washington Monument is a tribute to one of our greatest leaders. It is also a beautiful marble, granite and bluestone gneiss obelisk built with classical Egyptian proportions. The Smithsonian Institution Building (or The Castle) is the administrative heart of the world's greatest network of museums. At the same time, the building's unique combination of Gothic and Romanesque motifs makes every portrait with it in the background stunningly beautiful.
An Engagement Photoshoot on the National Mall Gives You Lots of Options
Single-location engagement sessions can be a great way to give your portraits a consistent look and feel. If you like the idea of a gallery with a distinctive theme, then picking just one spot for the shoot is a good call. The downside to that, of course, is that they often do not give you a lot of variety. At some point, the pictures can all start looking the same.
Doing your engagement session at multiple places obviously solves this particular problem. Hitting more than one location mixes things up and gives you photos with more diverse looks and feels. The downside to this approach, though, is that traveling from one spot to the next can really eat into the time you have for taking pictures.
The best option if you want variety without losing time driving around? One single location that gives you lots of variety all by itself. And an engagement photoshoot on the National Mall has so much diversity that three days would not be enough to exhaust all the possible options. There is the bucolic loveliness of the area near Constitution Gardens if you want pictures with more of a nature vibe. If you like engagement photos with more grandeur, there is the World War II Memorial and its majestic granite pillars and triumphal arches. Are offbeat portraits more your thing? Then the outdoor installations in the National Gallery of Art's Sculpture Garden are exactly what you are looking for.
Courtney and Nick's National Mall Engagement Photos
The photos featured here are a great example of the kind of iconic backdrops, flat-out beauty and stunning variety you get from a photoshoot on the National Mall. Like you, Courtney and Nick wanted engagement photos with a definite "DC" look and feel to them. Though they first met while studying at Wake Forest University, the Nation's Capital has been their home since graduating. The time they spent together in Washington DC was an important part of their love story. So naturally, Courtney and Nick wanted their wedding and engagement photography to reflect that.
We scheduled their session relatively early on a Sunday morning. Our hope was that there would not be too many people at the National Mall at that time of day. And we were in luck! The crowds of tourists were a little bit thinner than they tend to be during the later hours of the day.
Their photoshoot started with portraits in and around the Lincoln Memorial. Why? Because even in an area filled with DC icons, that monument stands out. It is one of the most recognizable landmarks in the world and is an inextricable part of the Nation's Capital. We started by taking a few photos of them in front of the monument and by the reflecting pool with the Washington Monument in the background. Then we moved to the lawn to the side of the memorial, where we got stunning portraits of them with its columns soaring above them.
Engagement Photos at the National Portrait Gallery
After finishing their National Mall engagement photos, we took Courtney and Nick to the National Portrait Gallery. Because she works for an international foundation, Courtney often has to squire out-of-town visitors around DC. Naturally, she visits the Smithsonian museums pretty regularly! And of all the ones she frequents, the National Portrait Gallery is her favorite.
We started off in Kogod Courtyard, the open space that separates the National Portrait Gallery from the Smithsonian American Art Museum. The two institutions share space in the historic Old Patent Office Building in Chinatown. From there, we made our way up through the National Portrait Gallery and over to the American Art Museum, stopping Courtney's favorite exhibits as we walked.
Congratulations Courtney and Nick! We are so honored that you chose us to take your National Mall engagement photos and can't wait to document your wedding in 2019!
Photography Permits for Engagement Sessions on the National Mall
We must point out that there is one complication in an engagement shoot on the National Mall. Professional photography anywhere on any land that the National Park Service administers requires a special permit. Please click here for more information.
Don't let that stop you from picking the National Mall for your session, though! Though you will be responsible for the application and permit fee, we will be more than happy to submit the application and take care of all other applicable formalities!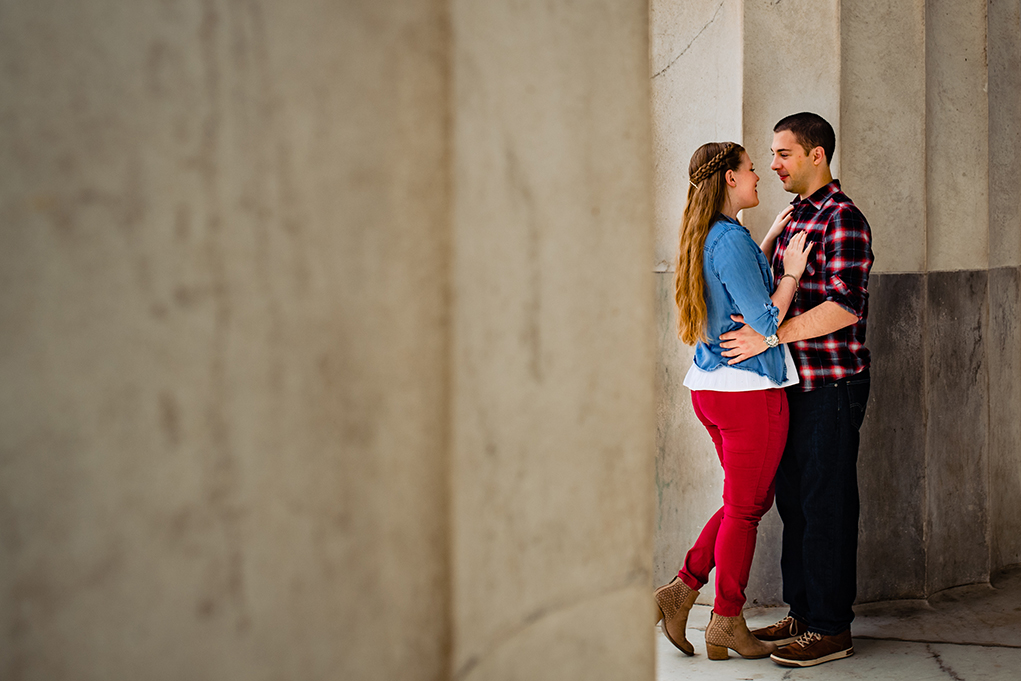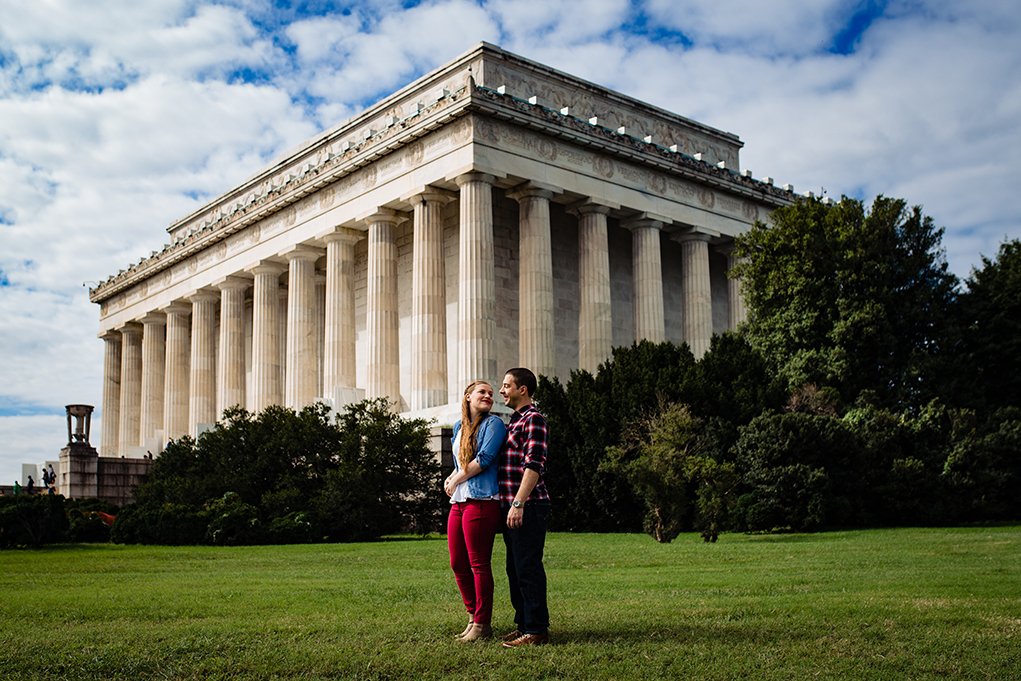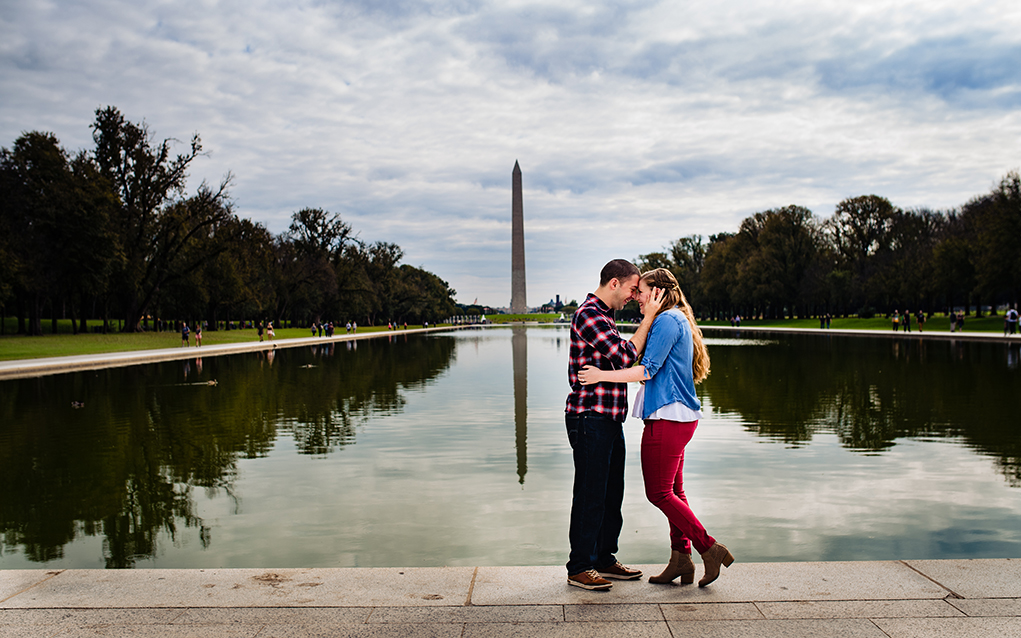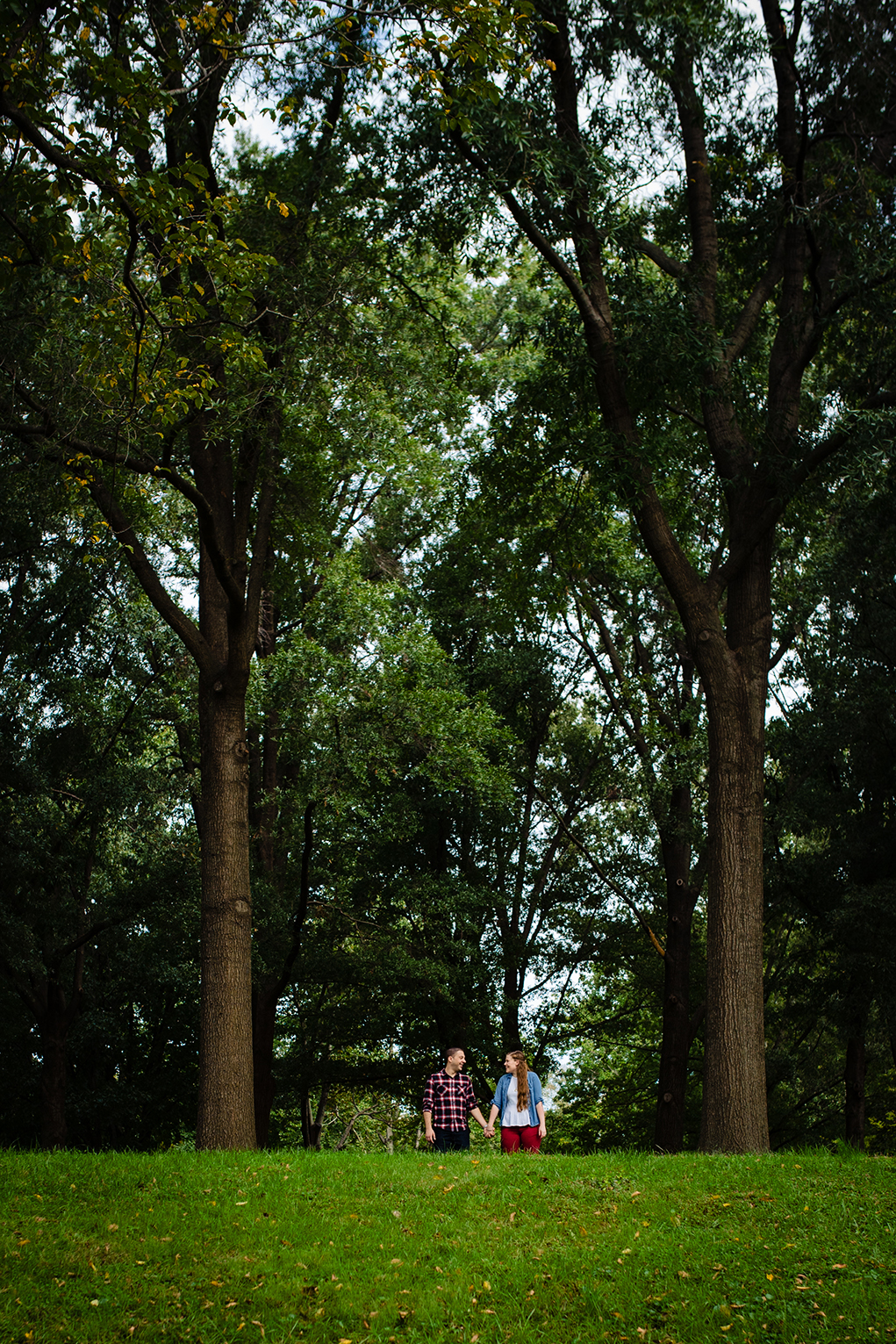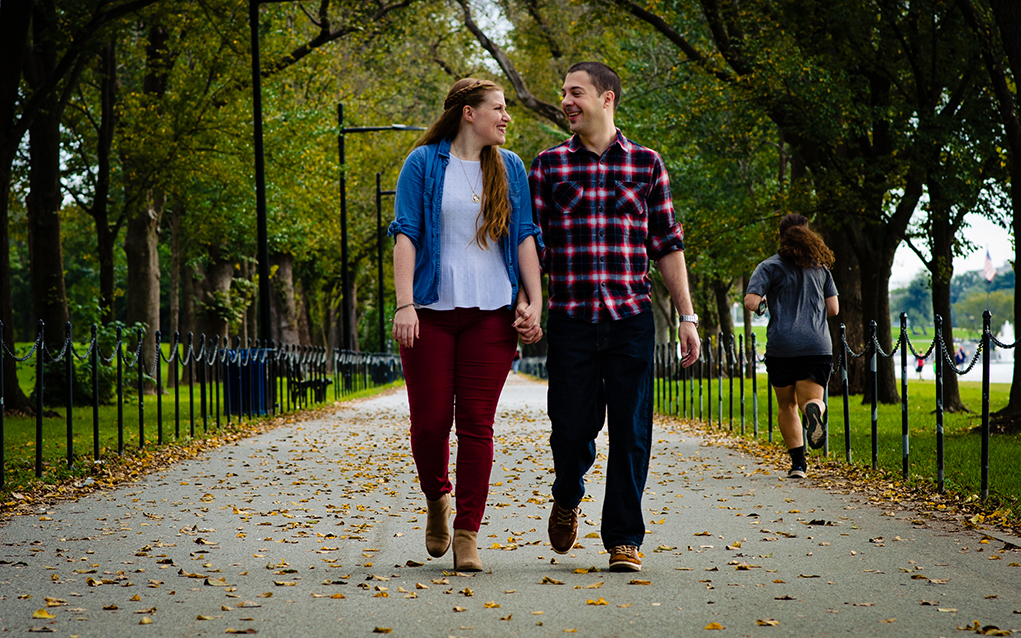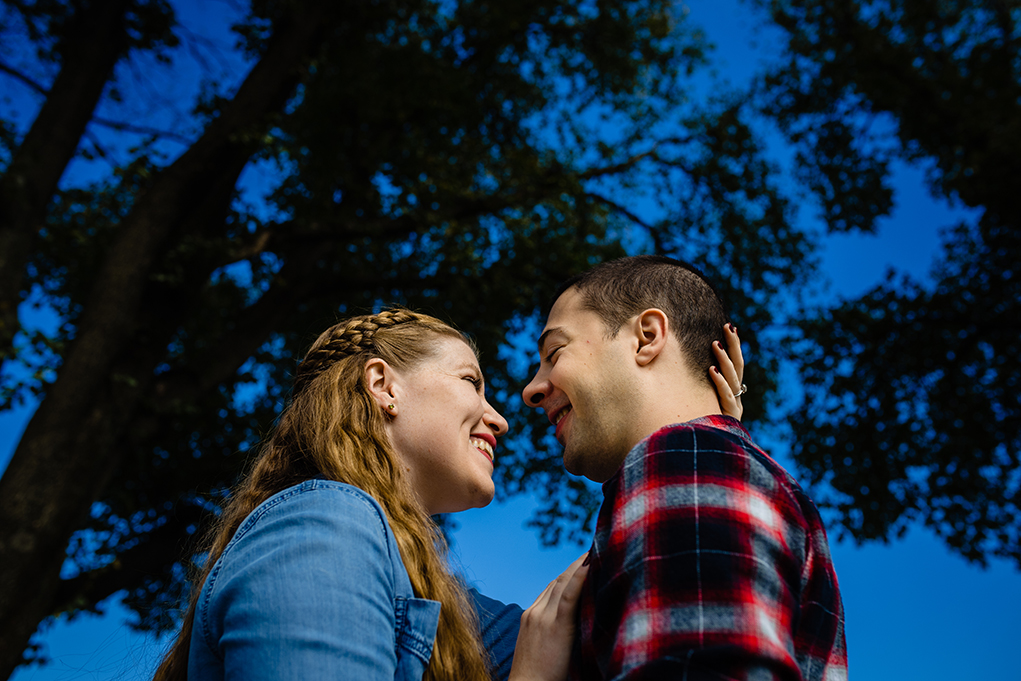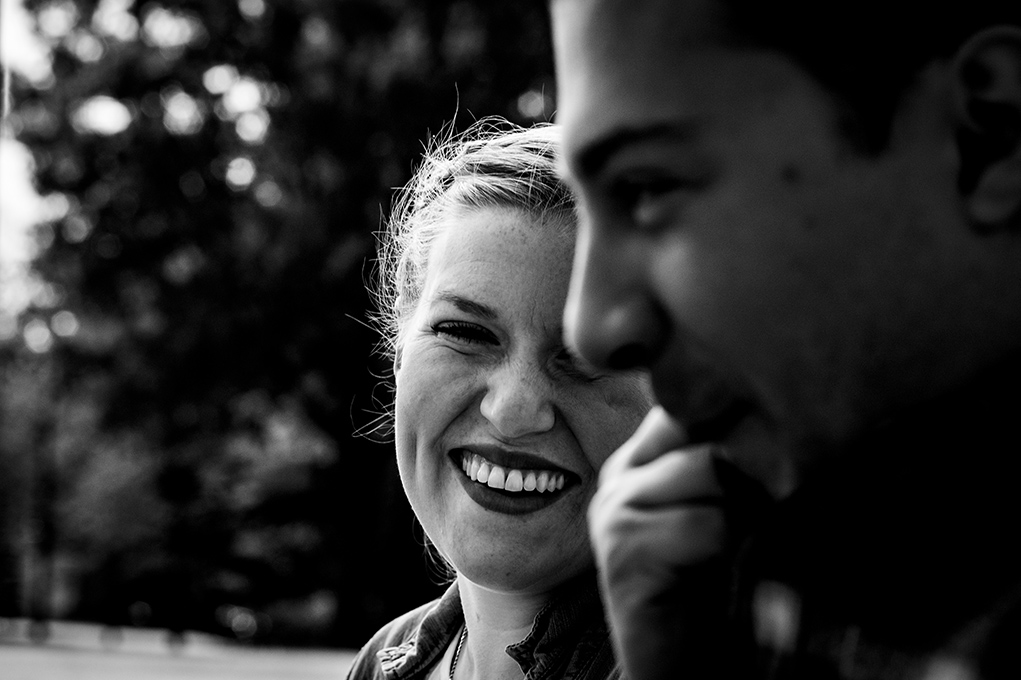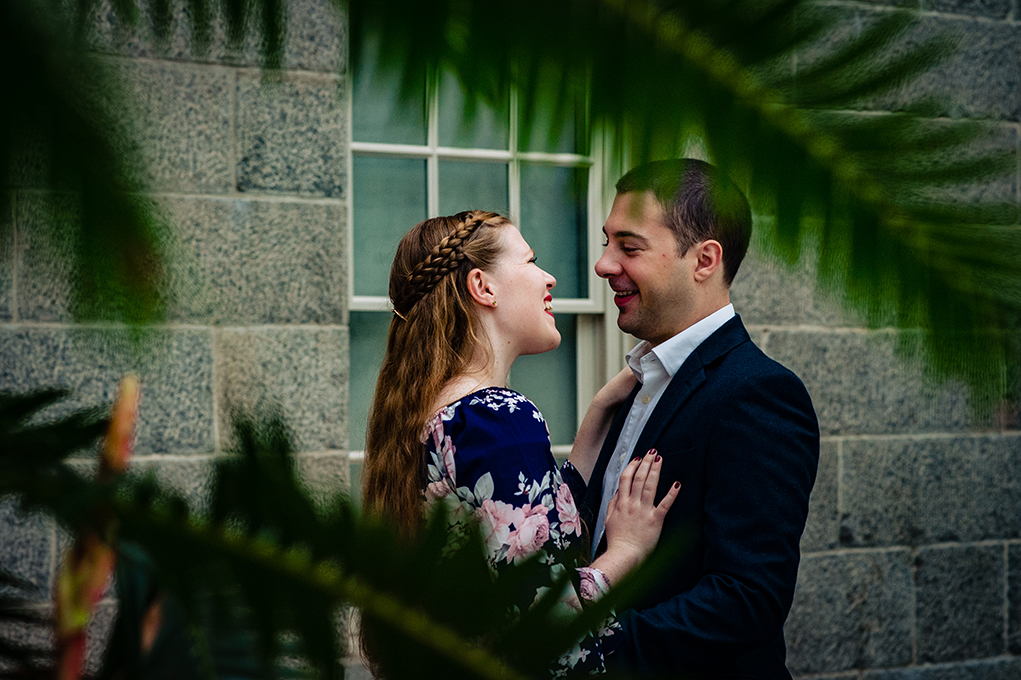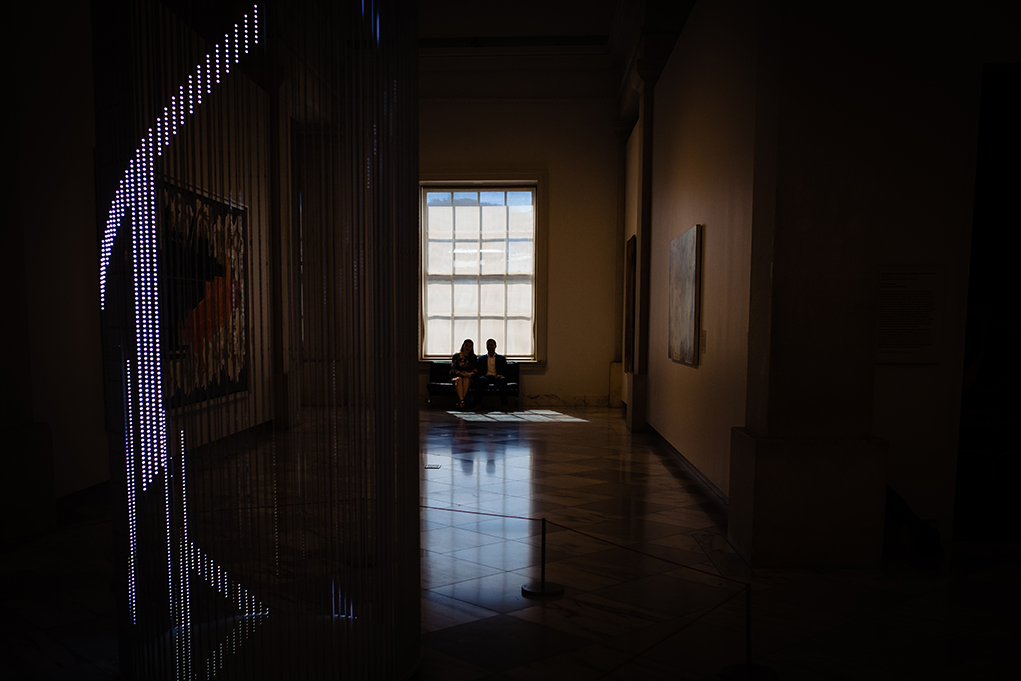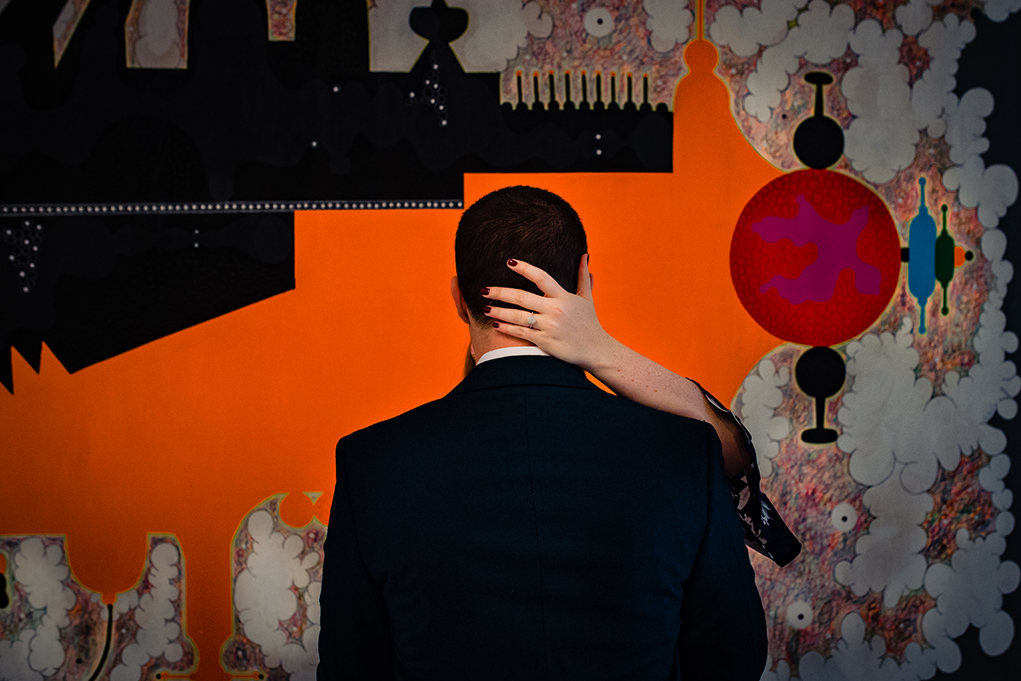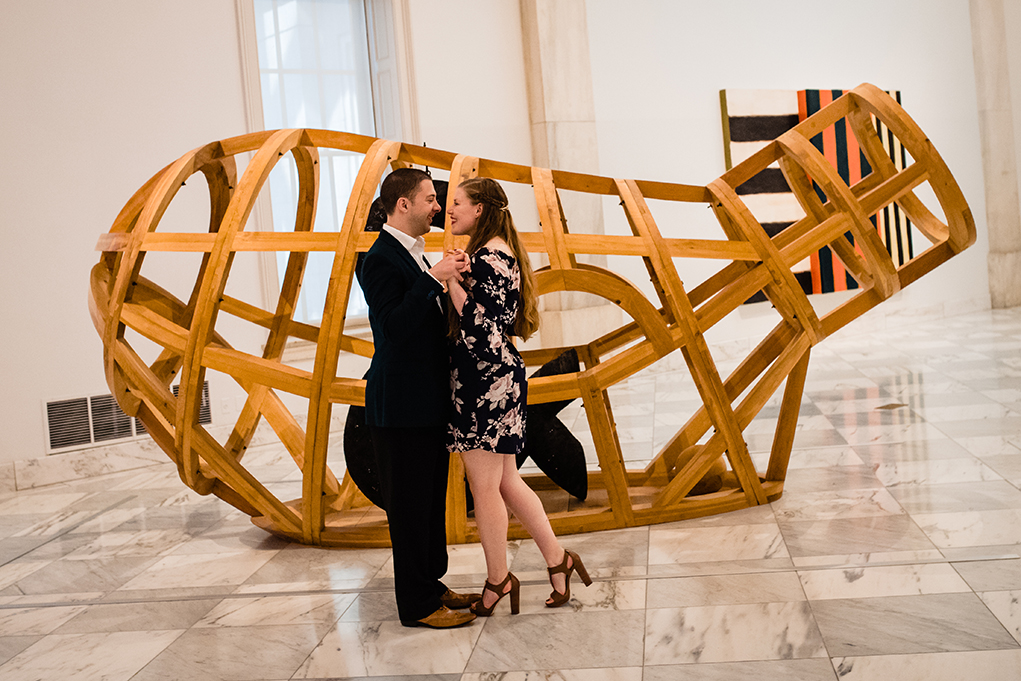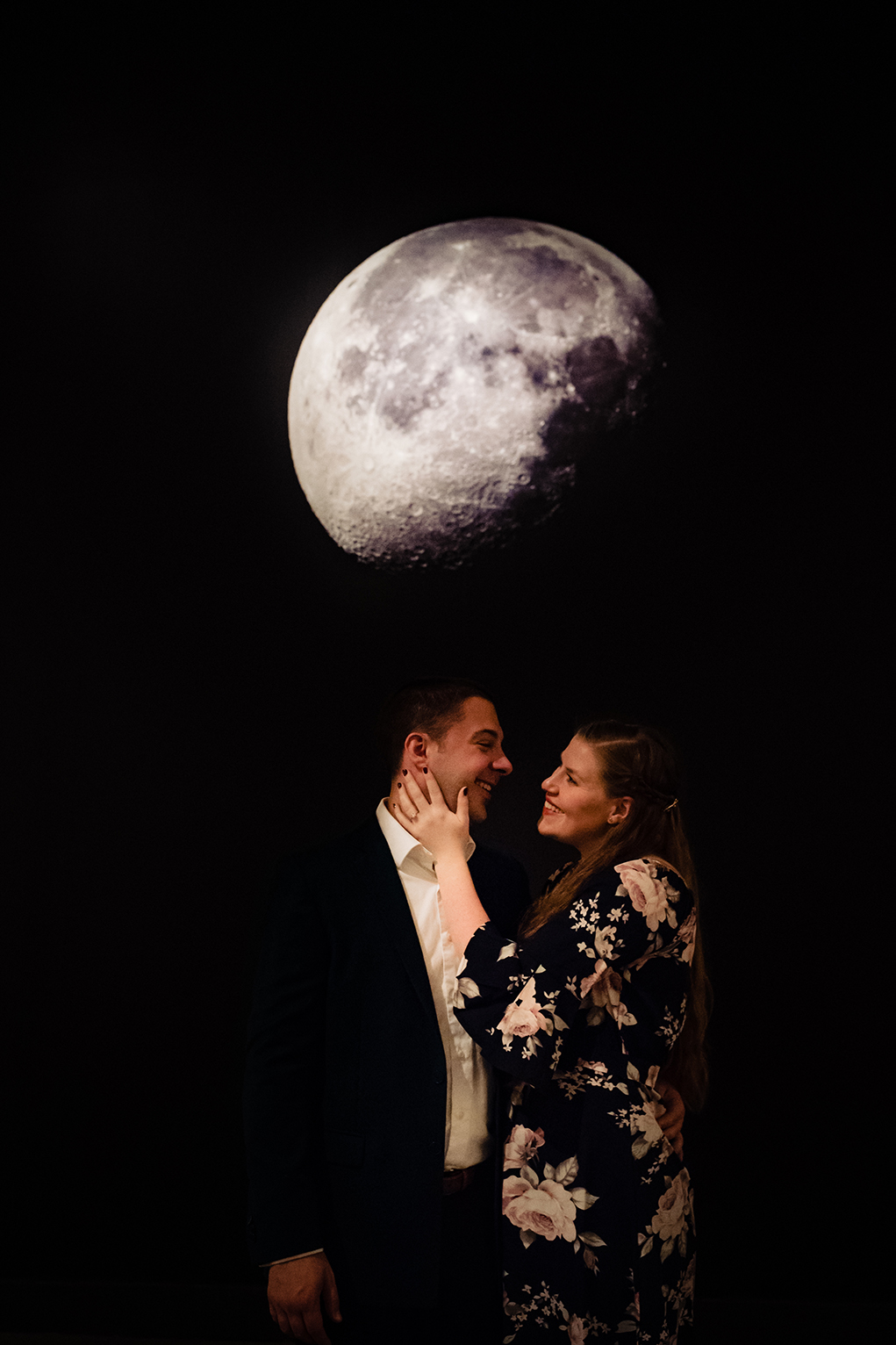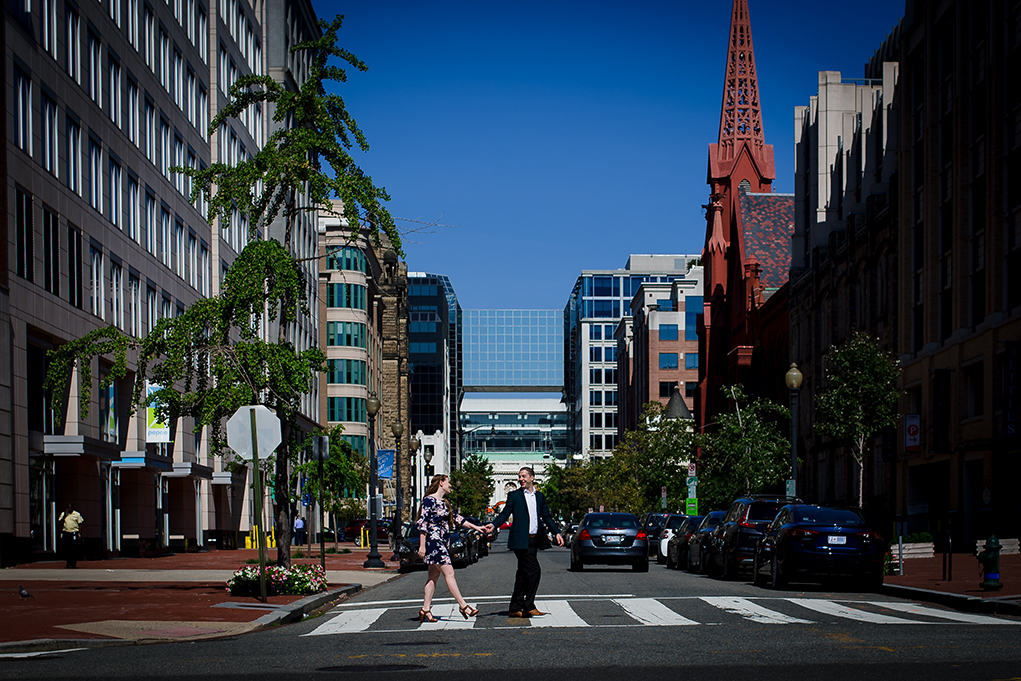 ---
Contact Us for More Information!
We hope that you enjoyed this glimpse of what your own National Mall engagement photos will look like if you book us. We also hope it has piqued your interest about our services! For our part, we can't wait to hear more about what you have planned for your big day! So go ahead and send us a message here.
Planning a destination wedding or engagement session? No problem! Though we are based in Washington DC, we often travel for weddings and engagement photoshoots. That has taken us to countries in Asia, Europe and various cities within the US.