Diana is from Colombia, and Alp is from Pakistan. The global pandemic made it difficult for them to have large wedding ceremonies in their home countries. So they decided to get married in DC, the city where they met four years ago and where Alp now lives. To give their celebration an authentic DC feel, they decided to have a National Mall wedding.
If you want to get married on the National Mall, there are only a handful of places that allow weddings. These are the D.C. War Memorial, the George Mason Memorial and the west lawn of the Thomas Jefferson Memorial. Diana and Alp decided that a simple, romantic and intimate wedding at the D.C. War Memorial was the best fit for them. 
First Look at the Lincoln Memorial
We started the day with their first look at the Lincoln Memorial. Alp's mother had sent Diana a beautiful wedding outfit from Pakistan, and it was the first time that Alp saw his bride in a traditional outfit.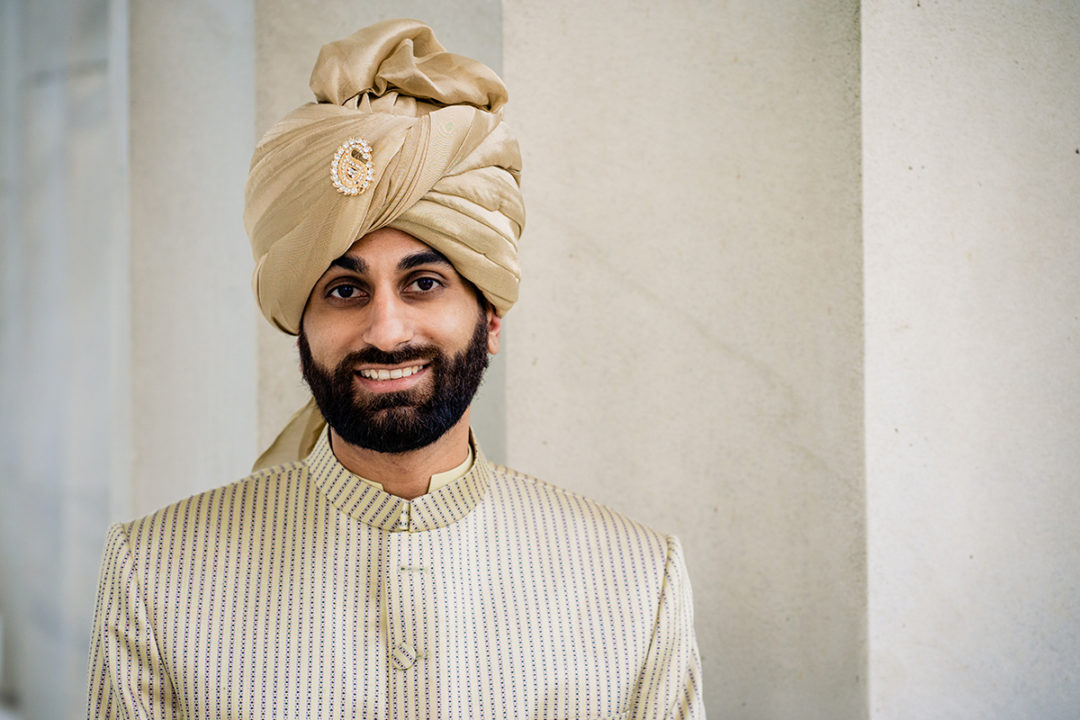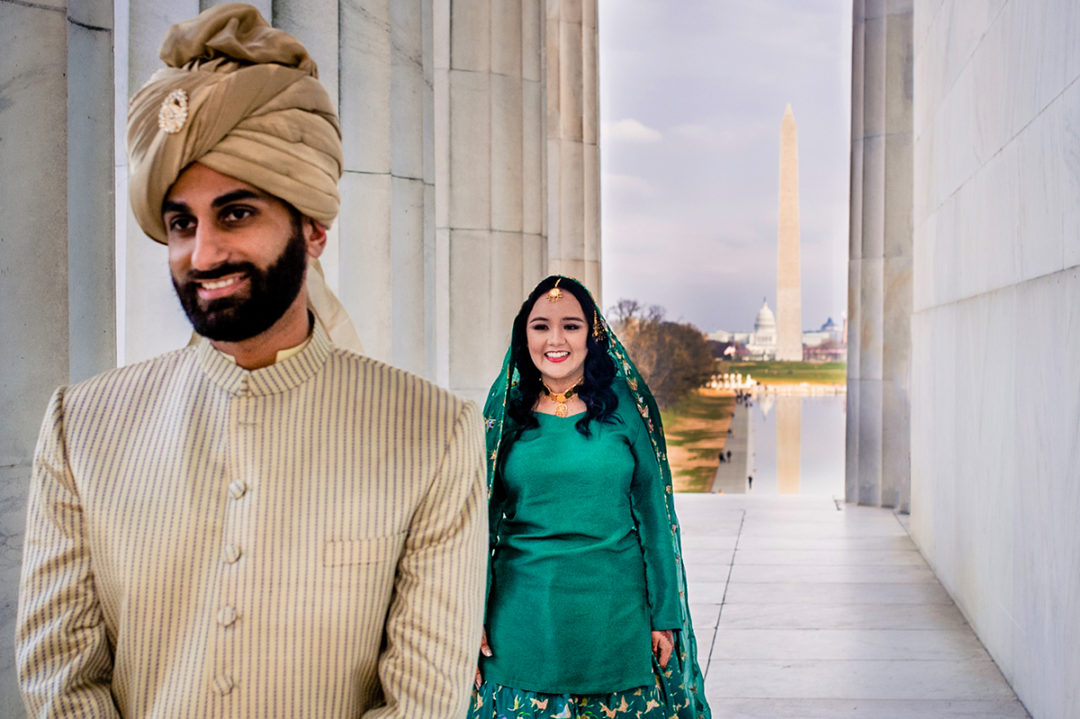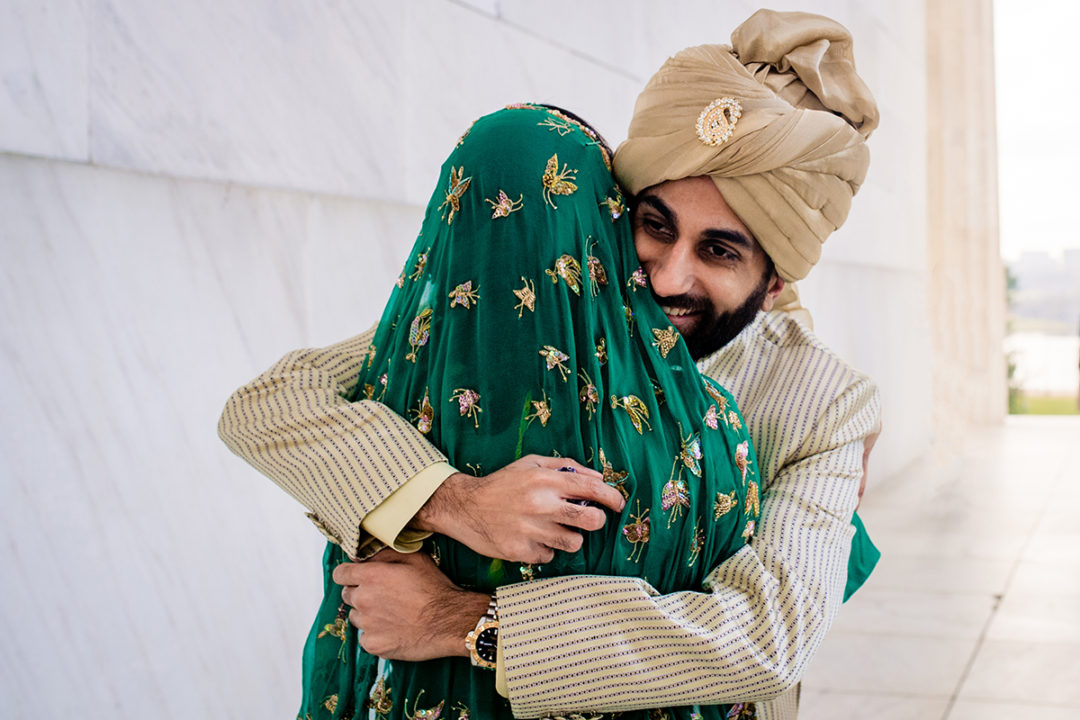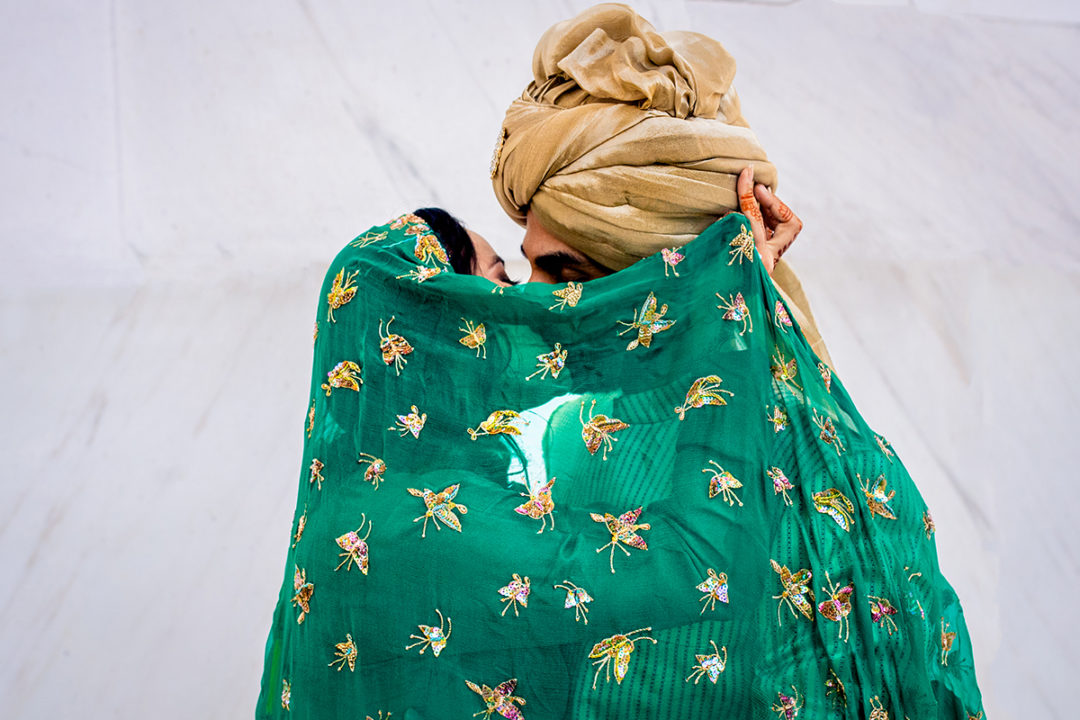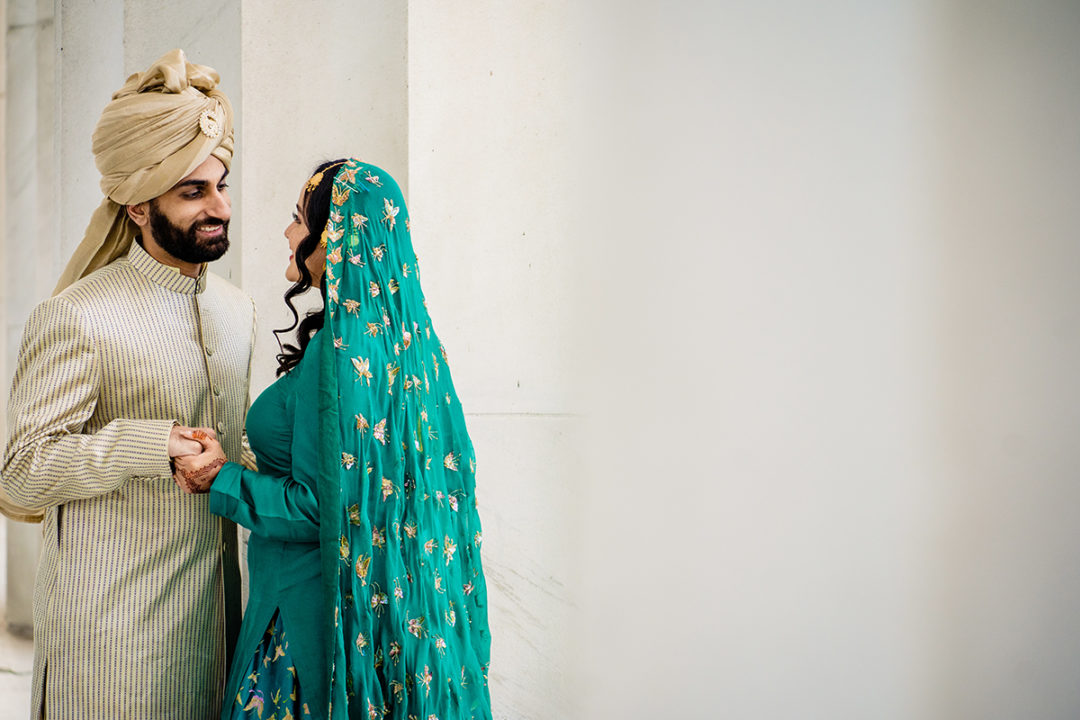 Then we took a couple of portraits of the wedding party by the side of the Lincoln Memorial. These images also included Diana and Alp's favorite pup, Bravo, a pitbull/labrador mix who was adorably dressed in a seasonal sweater. The couple used to dogsit Bravo, so he had a special place in their hearts.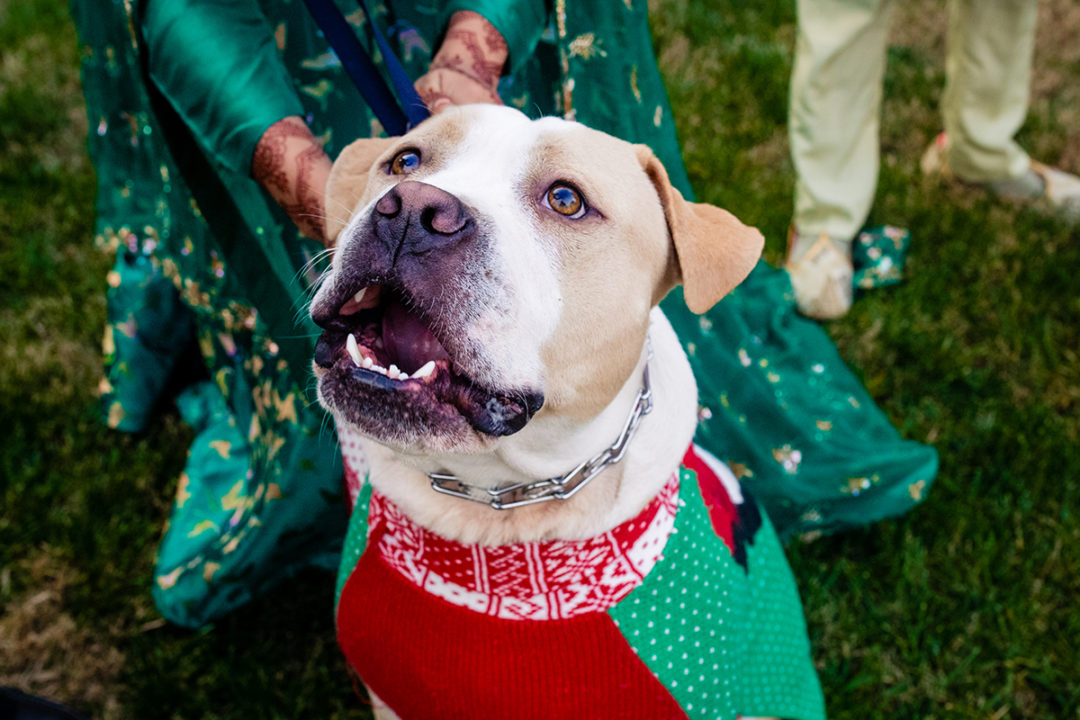 Bride and Groom Portraits at the National Mall
After that, we headed along the National Mall to the D.C. War Memorial, stopping to take a few more pictures of the bride and groom with the Washington Monument in the background. Diana and Alp had a truly National Mall wedding ceremony!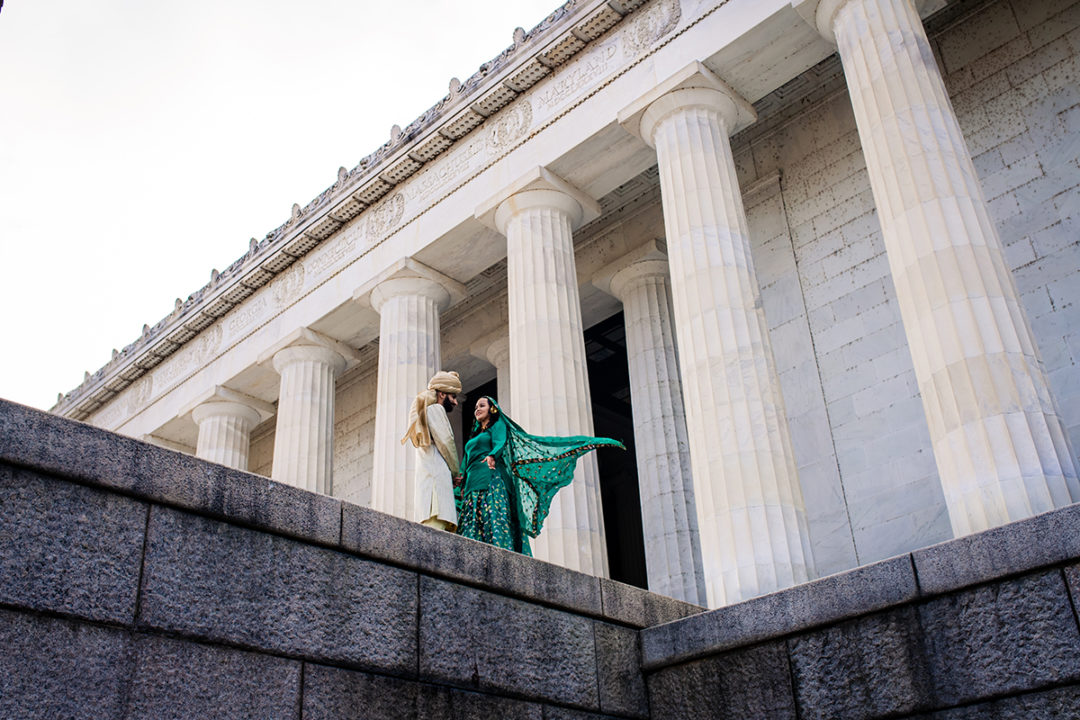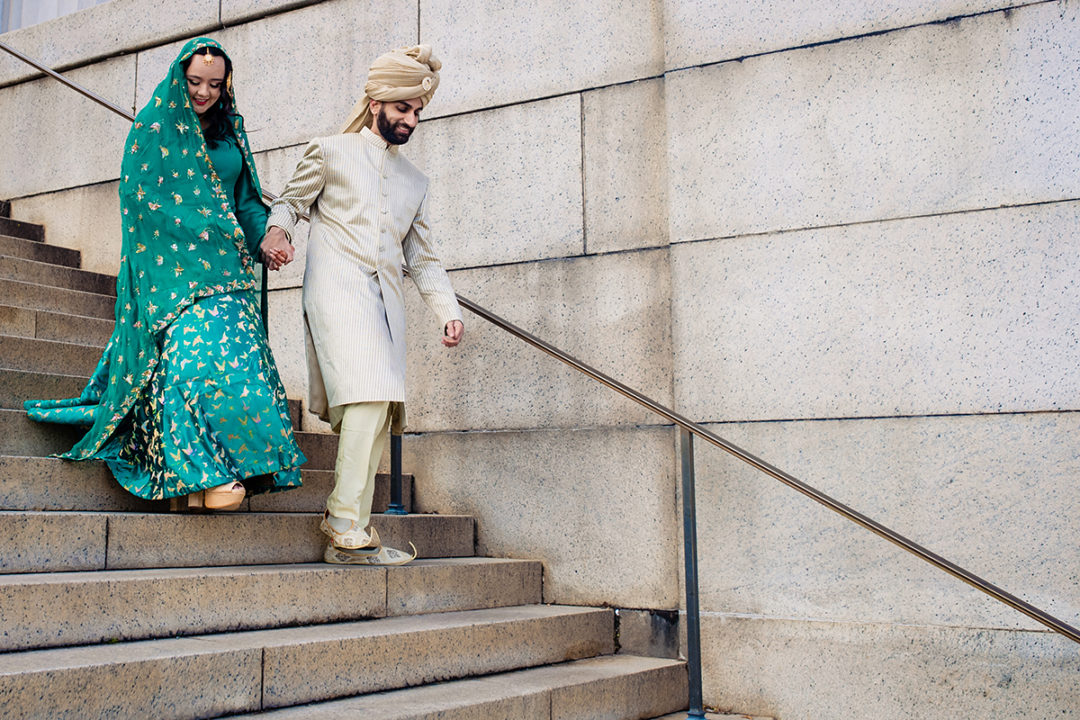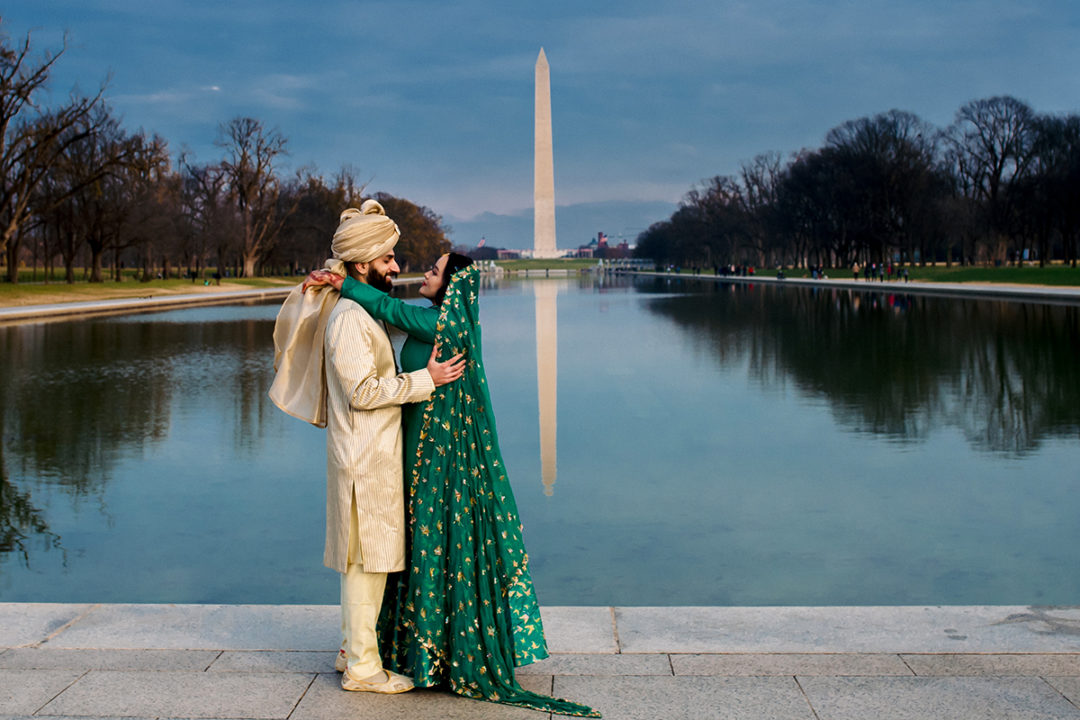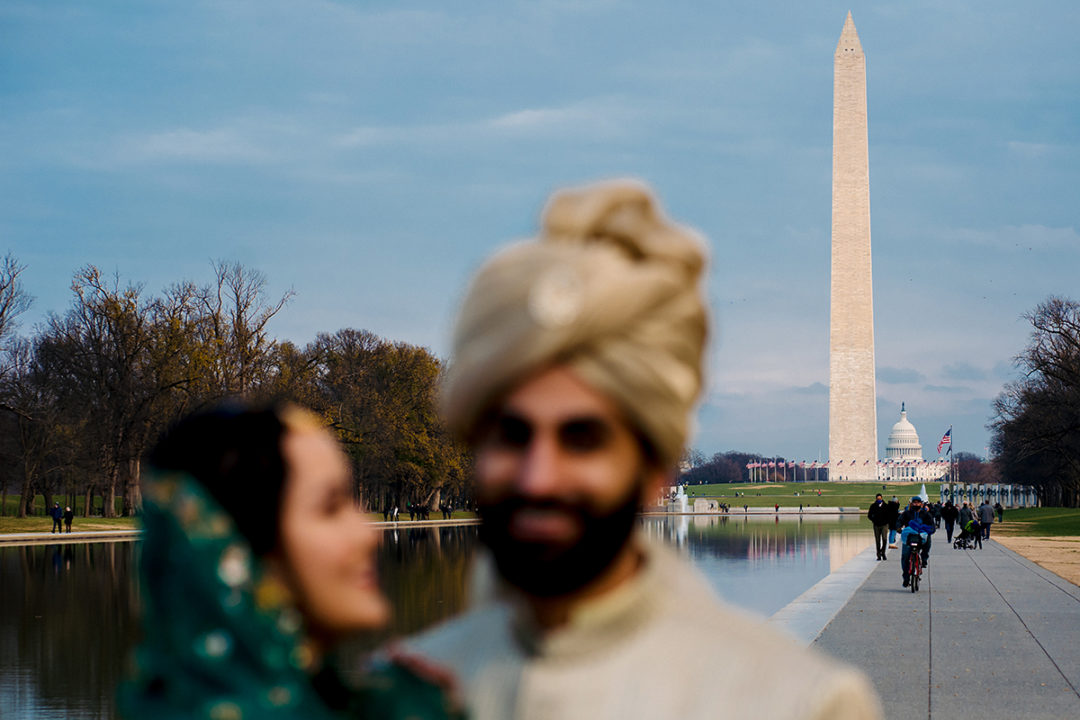 DC War Memorial Wedding Ceremony
The day-of planner had decorated the venue with a traditional Islamic sofa and a few flower arrangements. And the wedding favor for Diana and Alp's closest friends and families attending was delicious coffee from Colombia!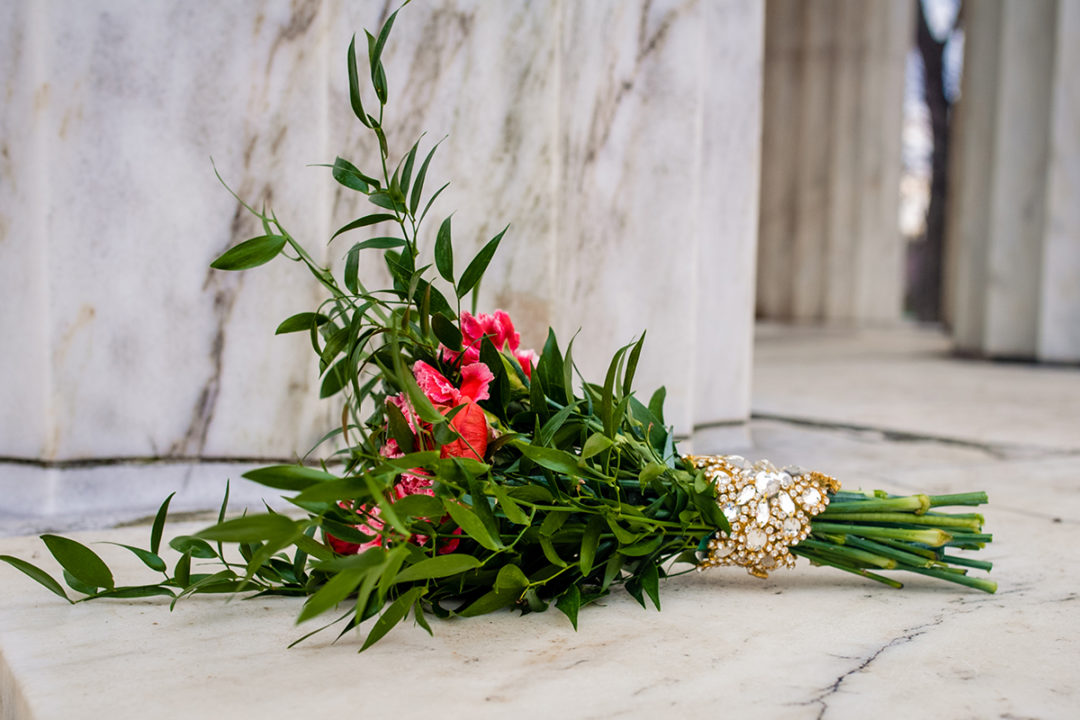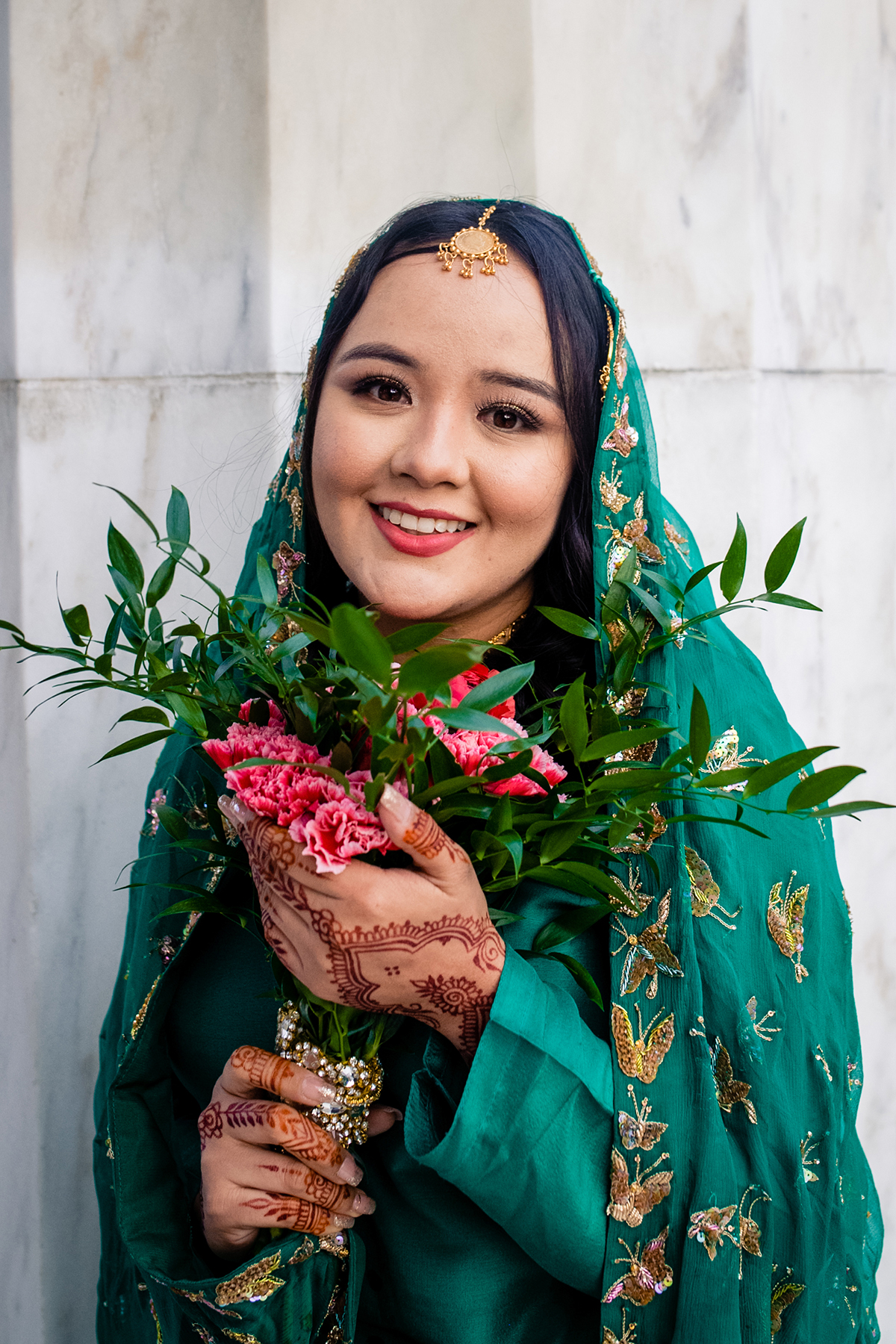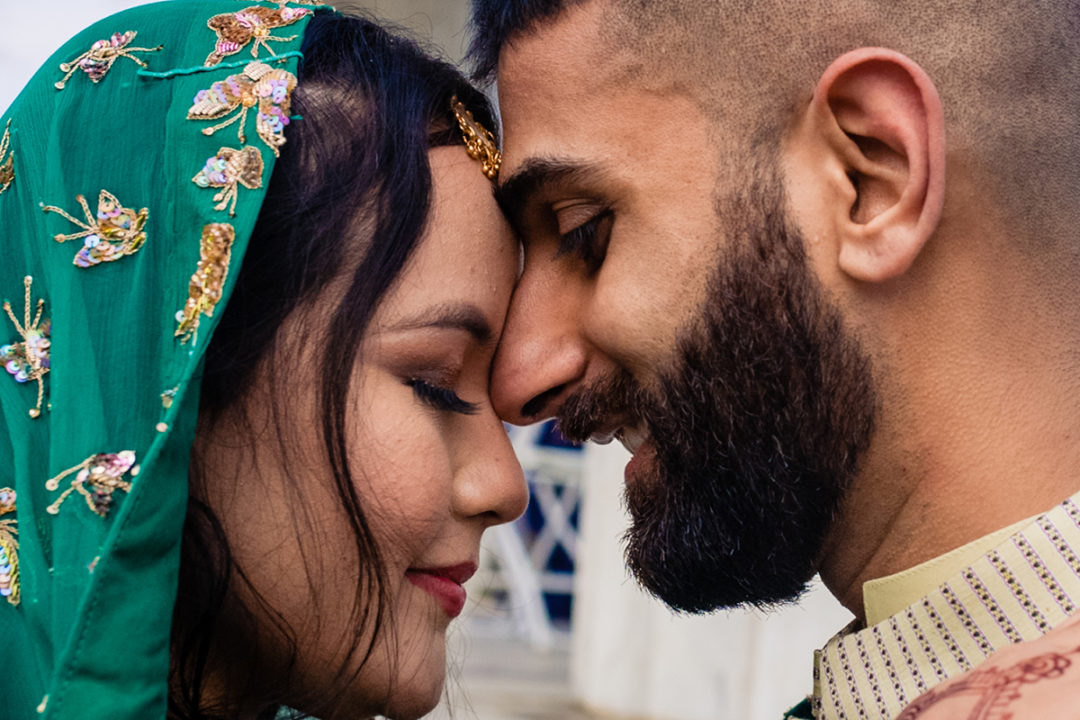 Though the day was rather chilly, there was not a person who didn't feel all warm and fuzzy watching Diana and Alp say their I dos in one of DC's most historic monuments! After the initial prayer by the officiant, the couple exchanged their traditional Islamic vows. They declared their intent to marry each other three times.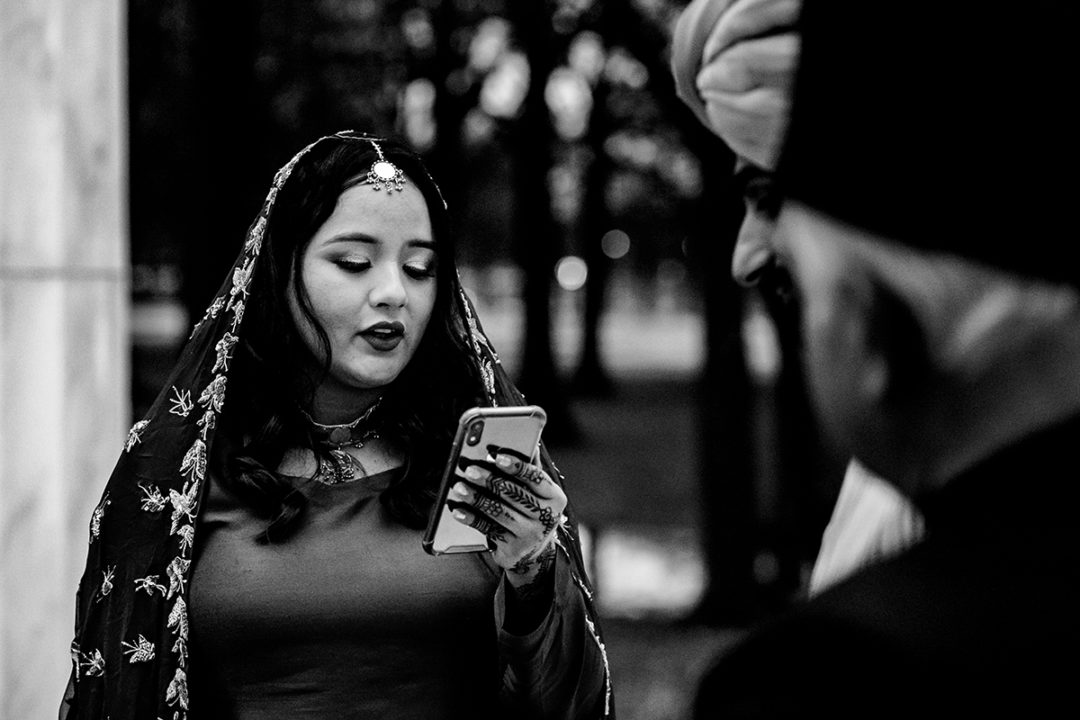 This was followed by the bride and groom reciting their own vows and exchanging rings. The ceremony concluded with Diana and Alp feeding each other traditional mithai (South Asian sweets). 
Diana and Alp ended their day with an intimate dinner with the handful of people that attended their mini wedding. 
As for us, we really loved being part of this cross-cultural mini wedding. Especially because no matter the size of their wedding, photography and capturing the spirit of the Nation's Capital were very important to them!
________________________________________________________________________________________________________________
Vendor love:
Venue : DC War Memorial
Planner /decorator: Niki Hardy | Sheer Joy Affairs
---
Contact Us for More Information!
Interested in learning more about our services? Please visit our Wedding Photography FAQ page for answers to all your questions! Ready to inquire about our availability on your wedding date? Contact us now to get the conversation started!