Every wedding that we photograph has its own vibe. Some are sweet and emotional. Others are elegant and formal. Still others are rowdy and raucous. Shannon and Mark's Now Larimar Punta Cana wedding? That was just plain fun! Though a small group, the family and friends who made the trip to the Dominican Republic to witness their nuptials helped the couple live it up to the fullest throughout the weekend.
Shannon and Mark's destination wedding in Punta Cana was also very touching. The intimacy of the event meant everyone there knew the couple really, really well. And that allowed Shannon and Mark to feel relaxed enough to let their emotions out for all to see.
For destination wedding photographers with a documentary style, this wedding was obviously a dream come true. There were so many beautiful emotions, laughter and tears on display that there was never a moment we weren't capturing moments on film. And that made telling Shannon and Mark's love story through their wedding photos was very easy.
Fun Getting Ready for Now Larimar Wedding
Shannon and Mark's wedding day started out with a lot of that aforementioned fun and laughter. Which of course led to some hilarious wedding pictures. The groomsmen joked with and teased Mark constantly as he got ready for his Now Larimar wedding. The main subject? Their shenanigans from the night before. Hijinks that left one groomsman still dozing in bed as the rest of the group got into their tuxes. That, of course, had the others contemplating playing a prank on him. (Fortunately for him, they thought better of it.) Every time Mark started getting emotional, his buddies found ways to make him laugh. Like when one groomsman pretended to lick one of the Christian Louboutin shoes that Mark had just received from Shannon as a wedding gift.
Touching Moments at Now Larimar Punta Cana Wedding
Shannon's getting-ready process was similarly lighthearted. Her bridesmaids laughed with her and sang along when their favorite songs played in the background. At the same time, this period was tinged with a bit more sadness than Mark's. Unfortunately, Shannon's father had passed away several years earlier, robbing the bride of the chance to have her beloved dad give her away. After Shannon attached a picture of her late father to her bouquet, she and her mother allowed themselves a little cry to lament his absence. Even then, though, they found ways to make each other laugh to dry the tears.
Now Larimar Punta Cana Weddings = Gorgeous Outdoor Ceremonies
All that fun gave way to more serious emotions during Shannon and Mark's ceremony. As soon as the bride appeared at the far end of the aisle, tears began streaming down Mark's cheeks. In fact, there were very few dry eyes anywhere in the crowd as they exchanged their vows.
Mark's reaction to seeing Shannon for the first time was made possible by a unique feature of ceremonies at Now Larimar Punta Cana weddings. The hotel's main outdoor facilities include a series of lovely fountains that lead up to a pavilion under which couples exchange their vows. What makes this truly unique is the length of the water feature. It is a good 50 meters from the entrance to the pavilion. This means that brides have a long walk up to the altar. Which means their future spouses have a lot of time to soak in the scene and how beautiful their bride looks. And that makes the emotional reactions really intense. 
Now Larimar Beach Wedding Reception Under the Stars
Shannon and Mark's kicked back into fun mode for their reception on the beach. Their venue set up a dance floor — complete with a DJ booth and speakers — right next to the water. As soon as the sun went down, their Now Larimar beach wedding reception kicked into full gear. All of Shannon and Mark's wedding guests danced and partied until the wee hours of the morning. And their unbridled enthusiasm led to some of the best wedding photography of the day. We got photos of Mark spinning a few tracks in the DJ booth. We captured images of the bridesmaids entertaining the bride with a special sorority dance. And finally, one of us photographed the mother of the groom pulling the other out onto the dance floor for some very awkward, Frankenstein-like moves.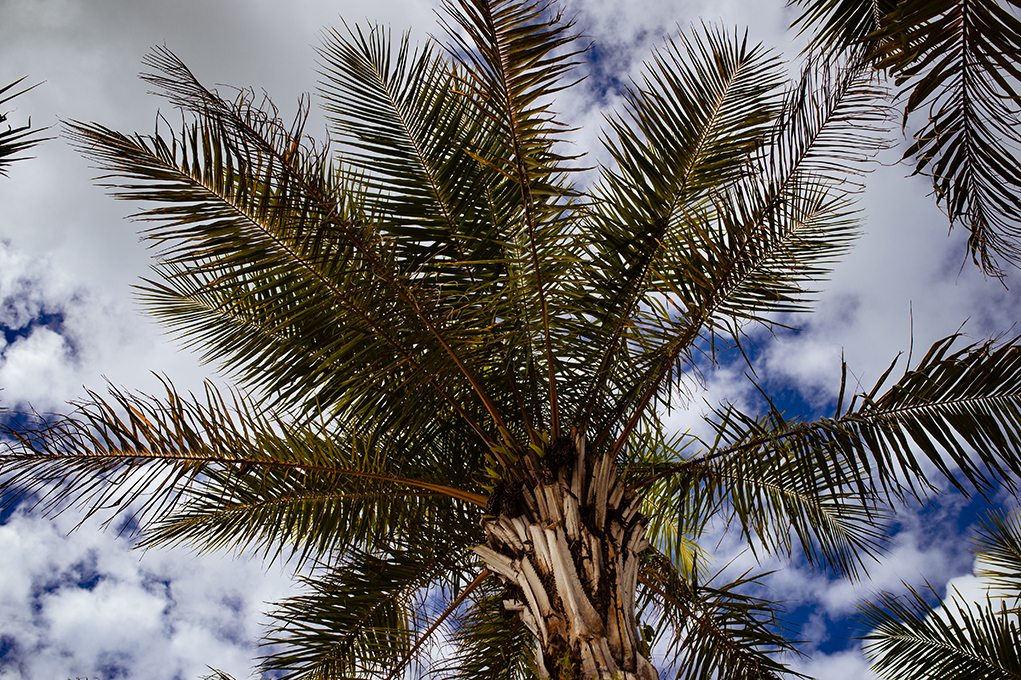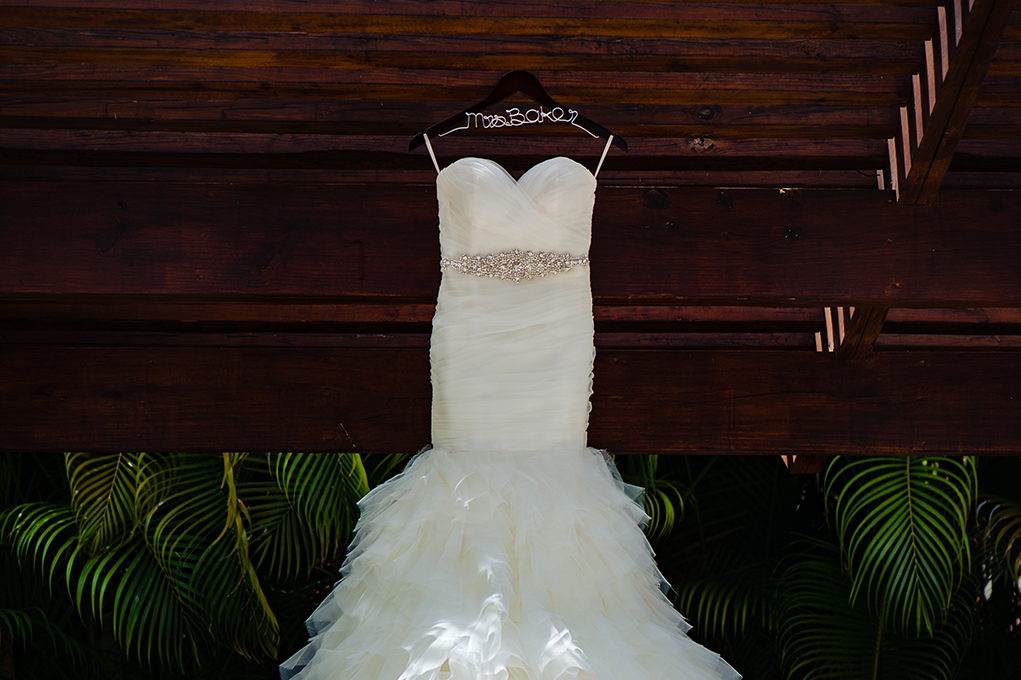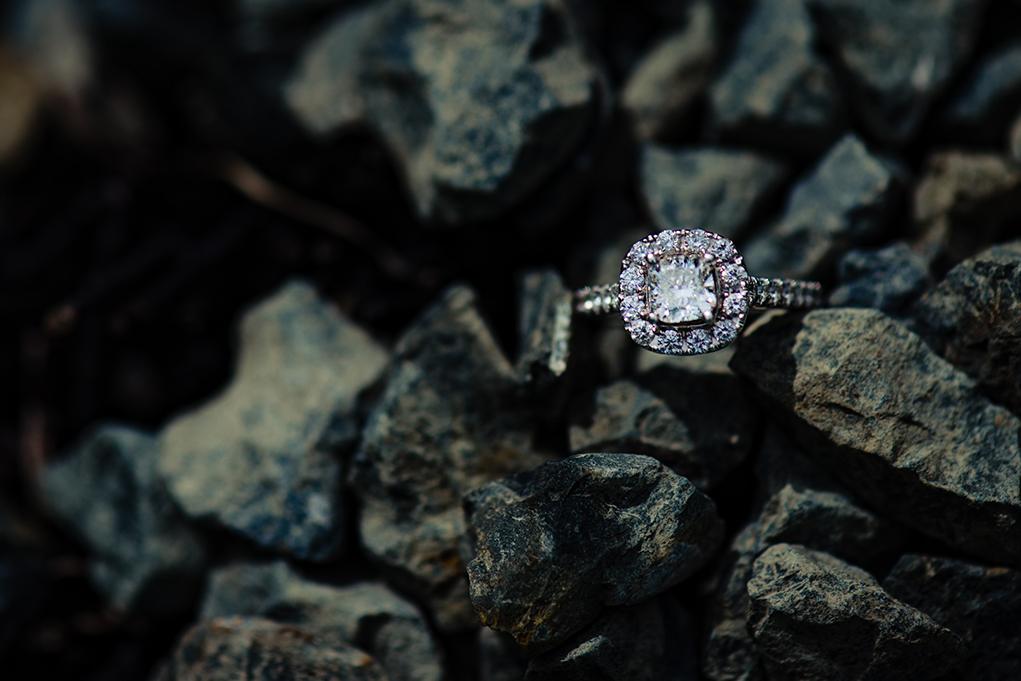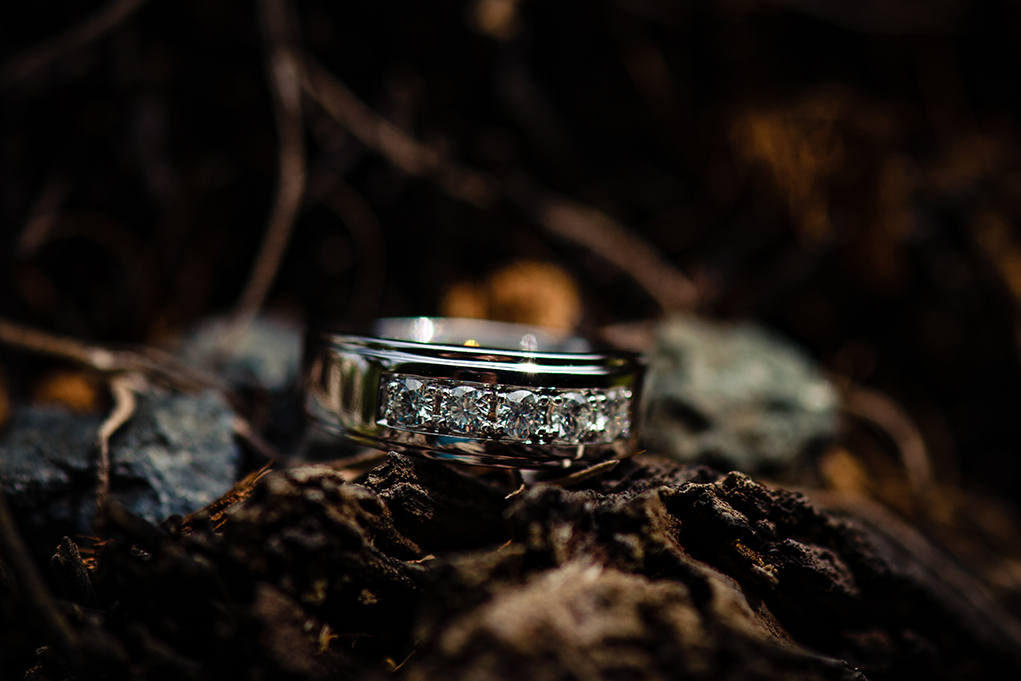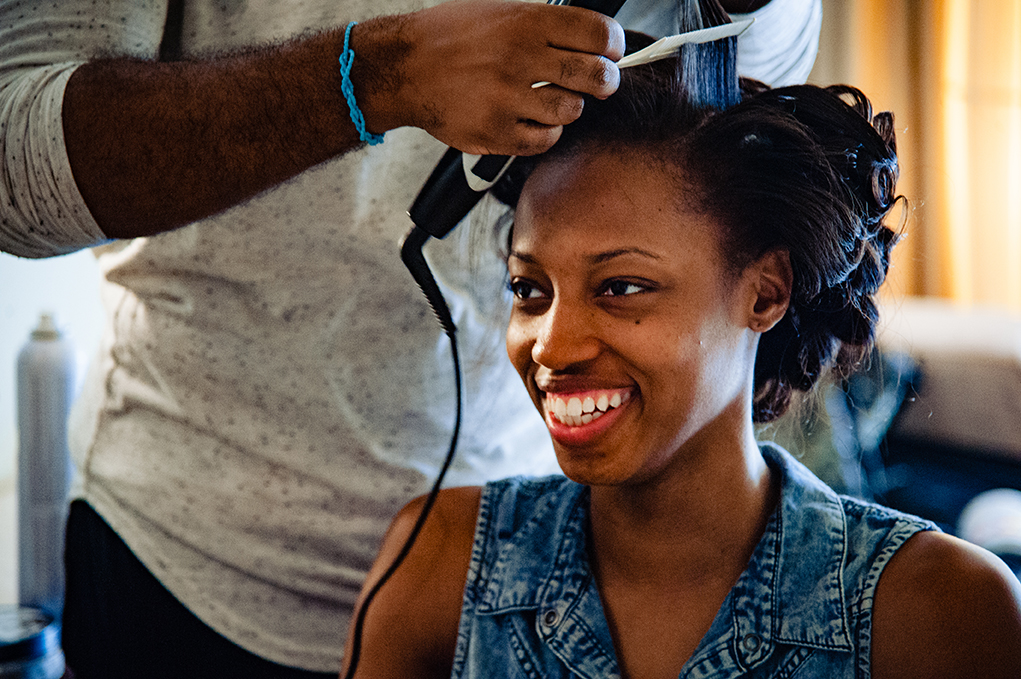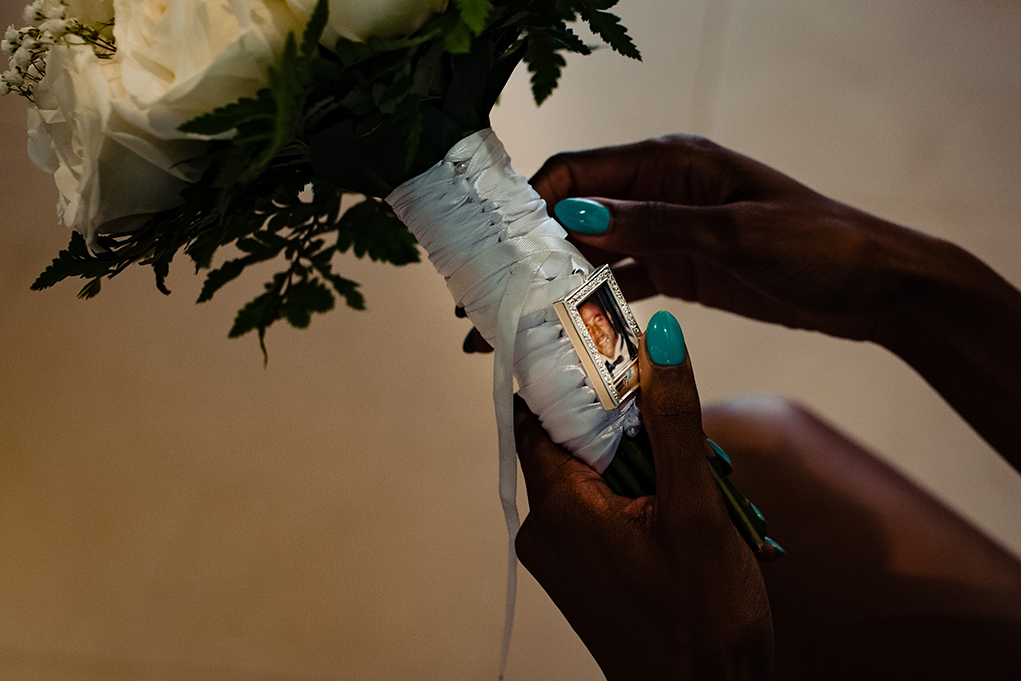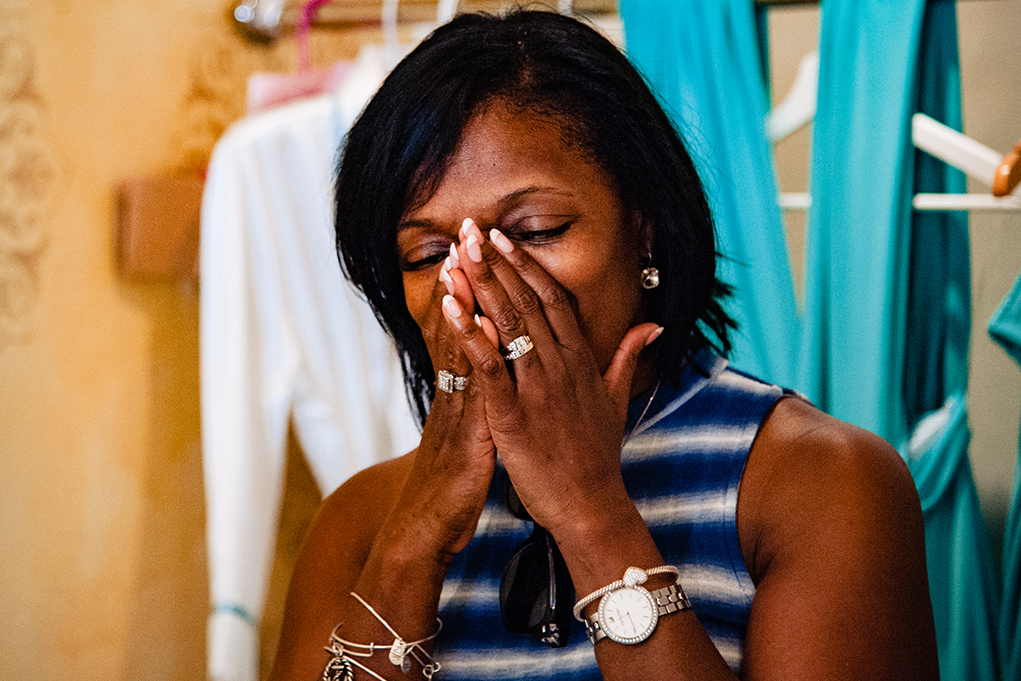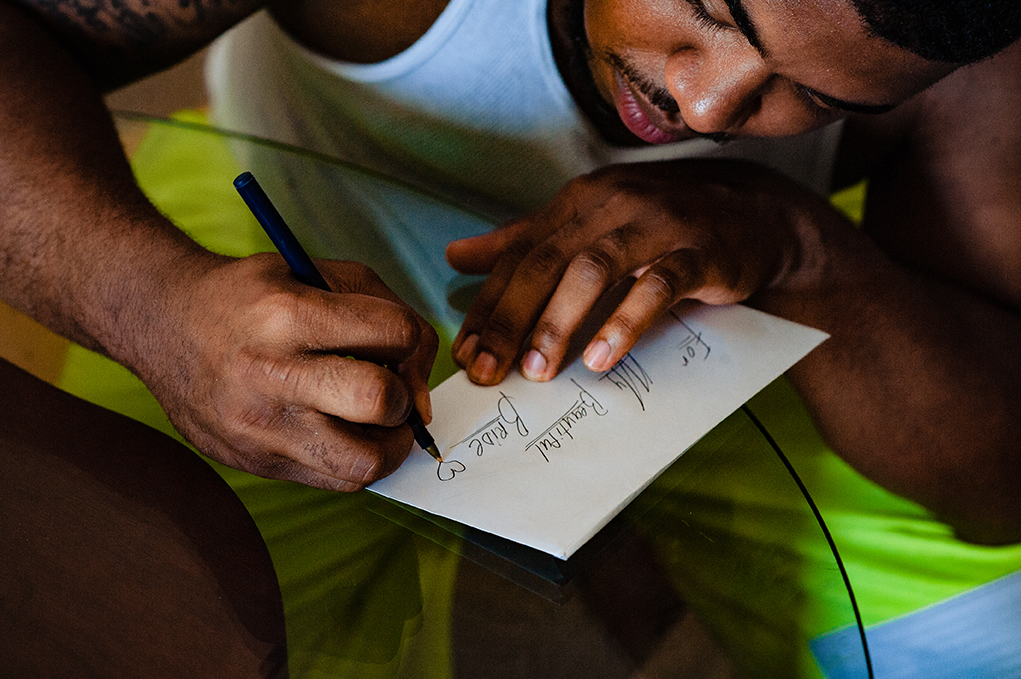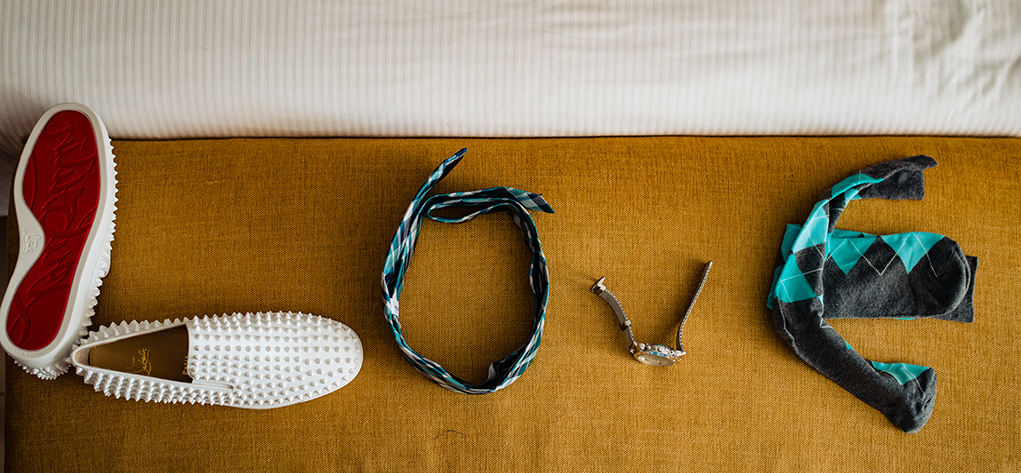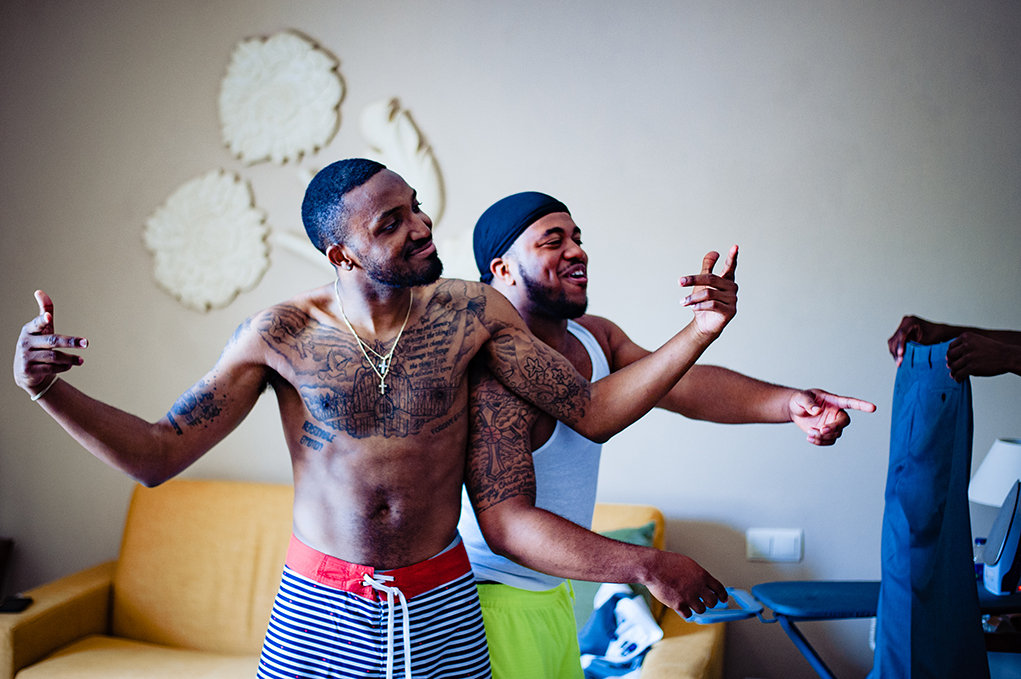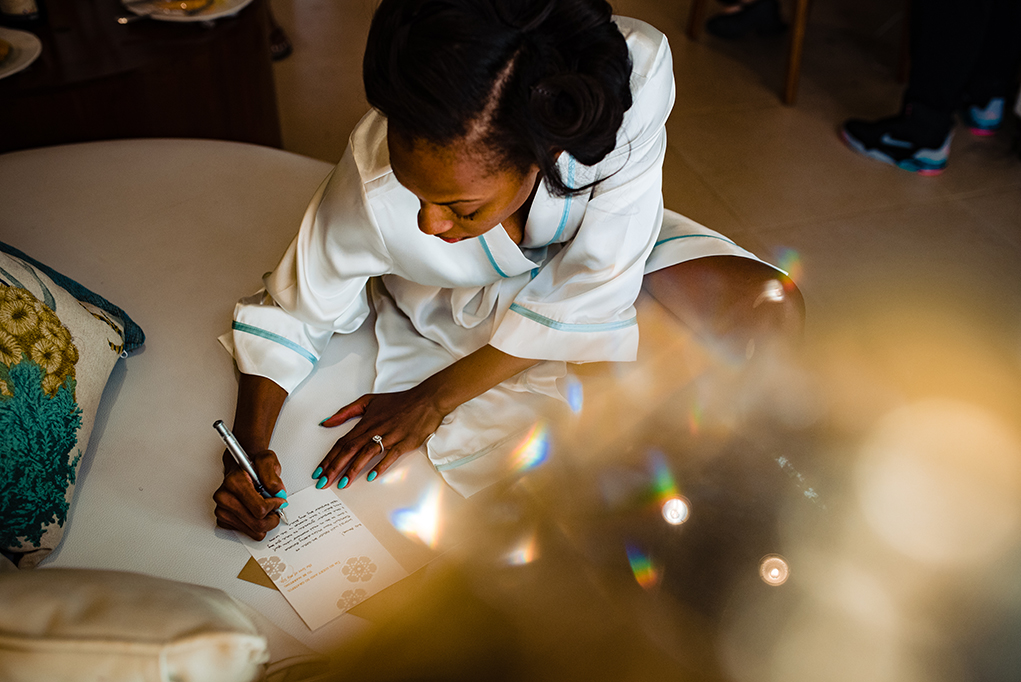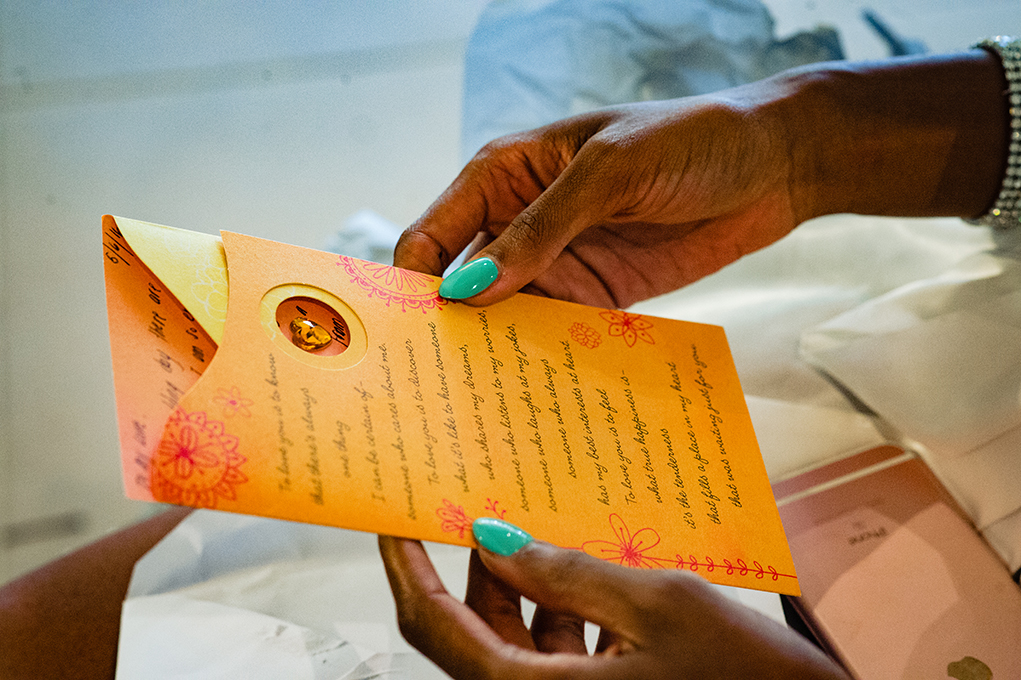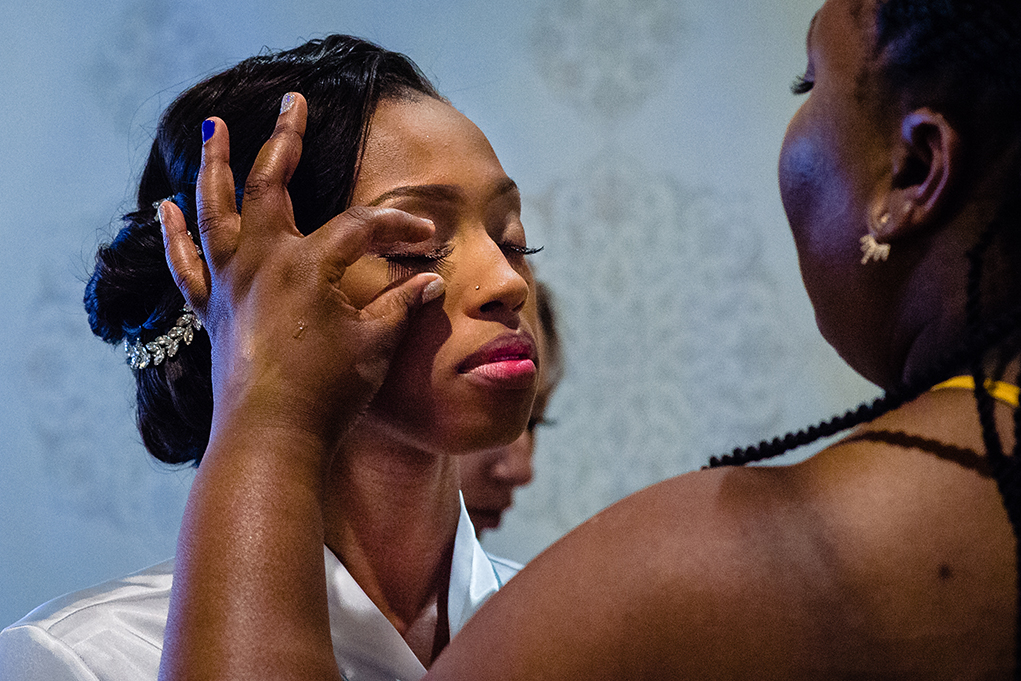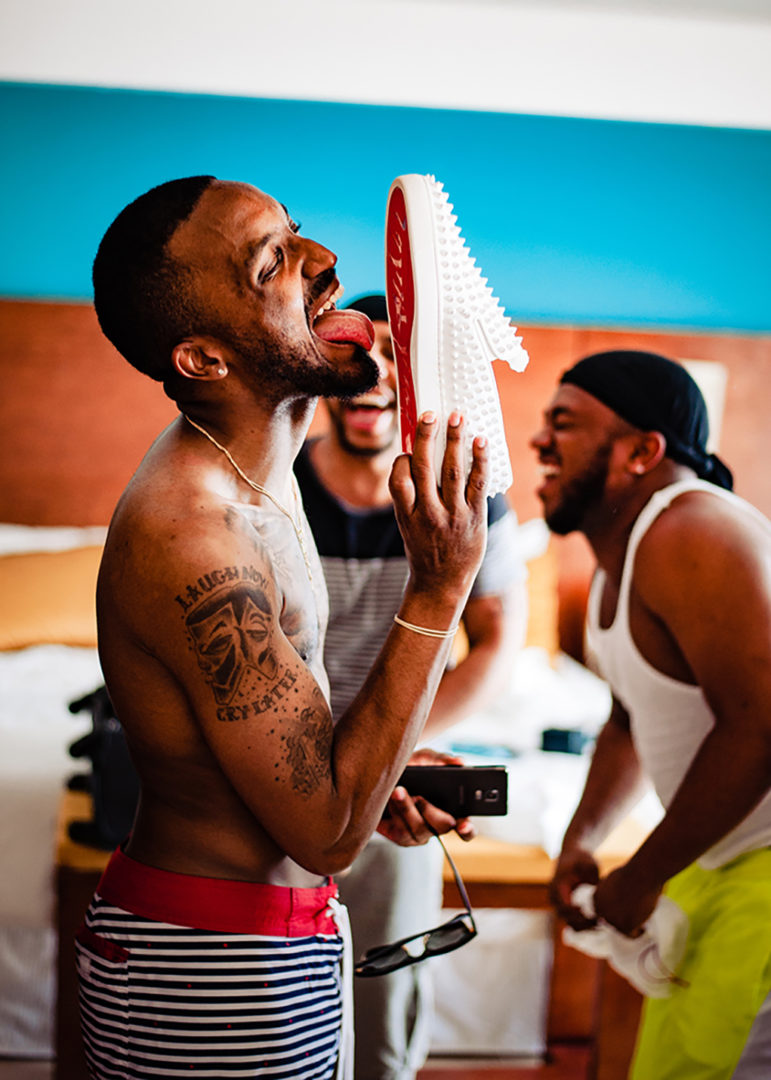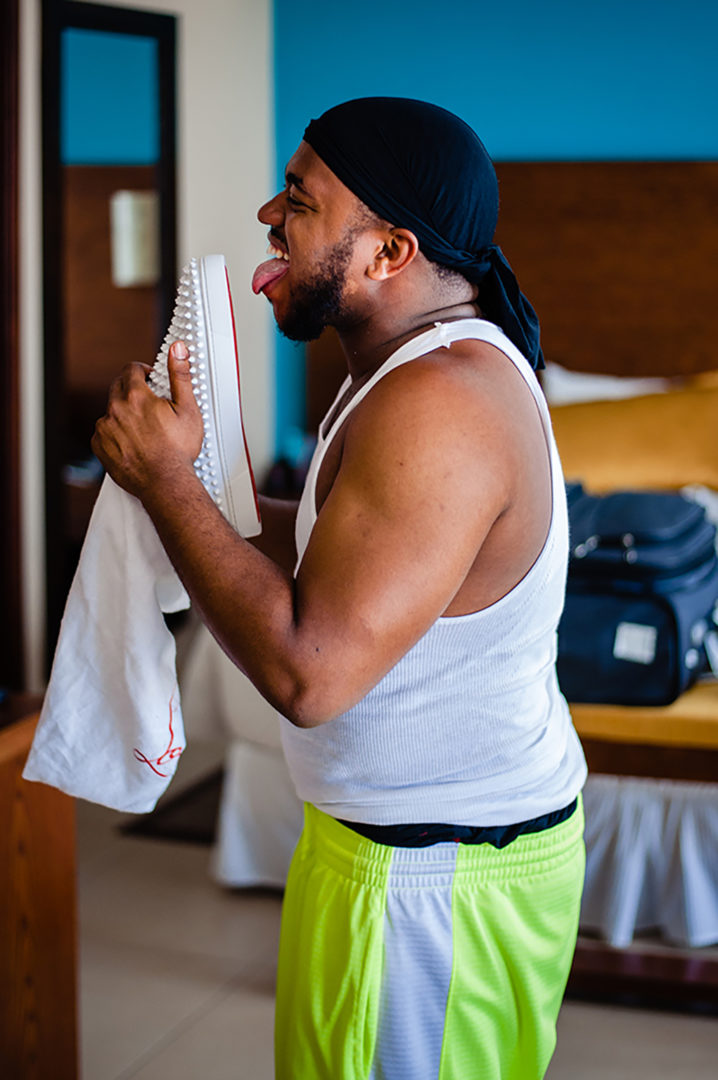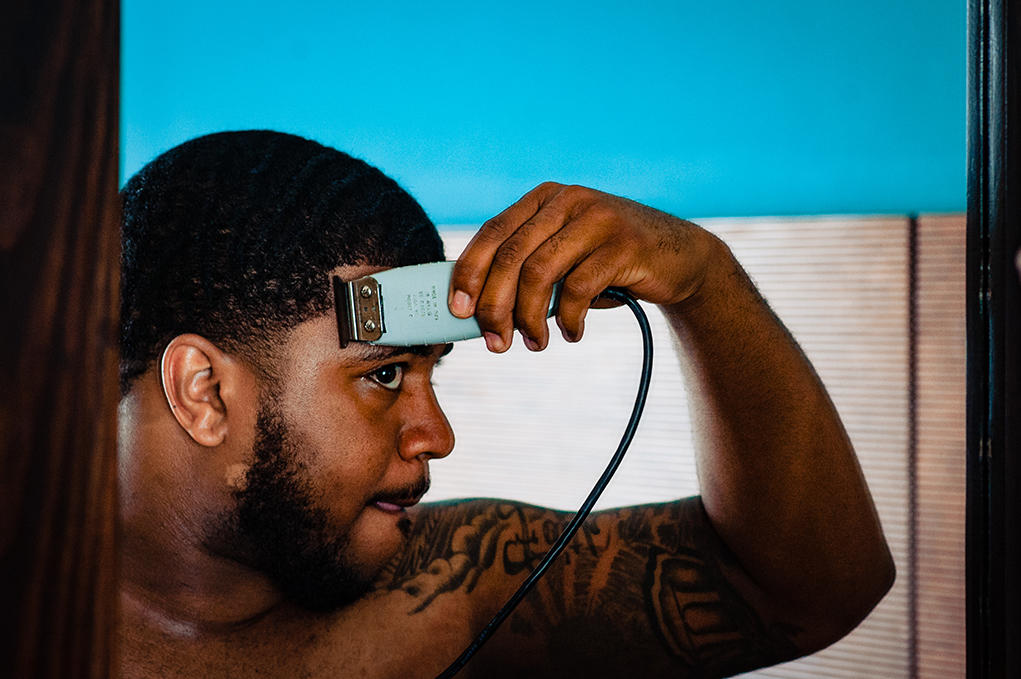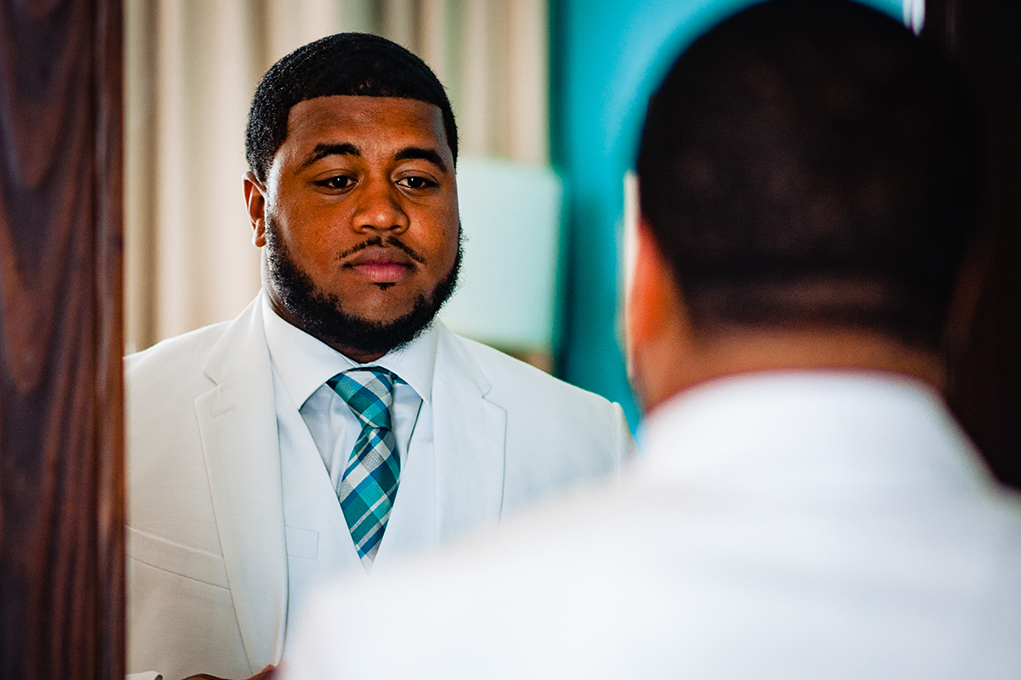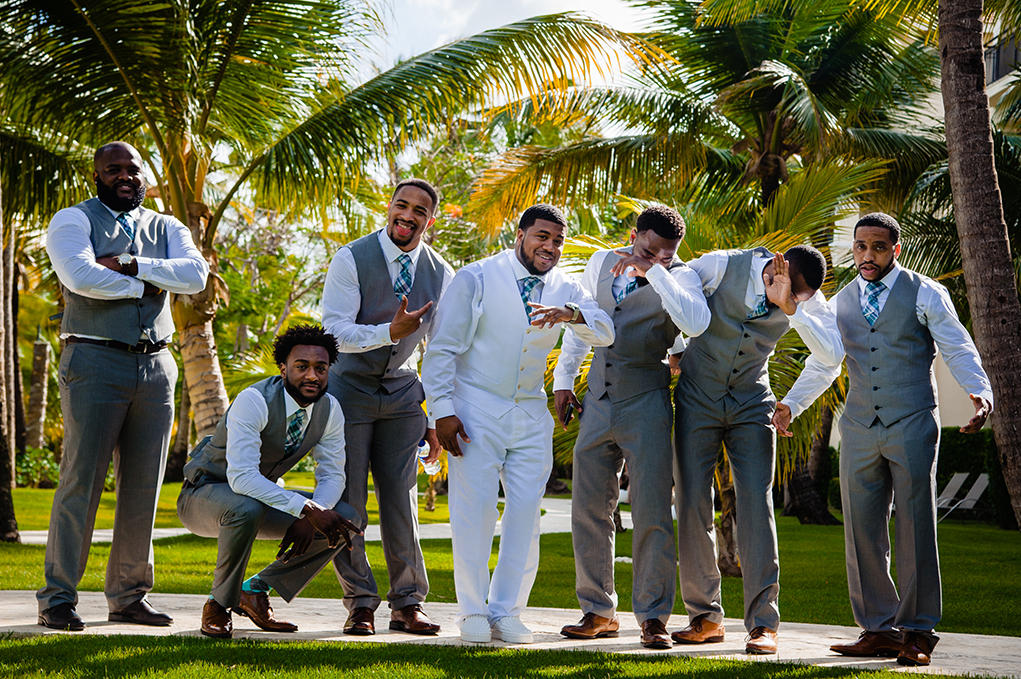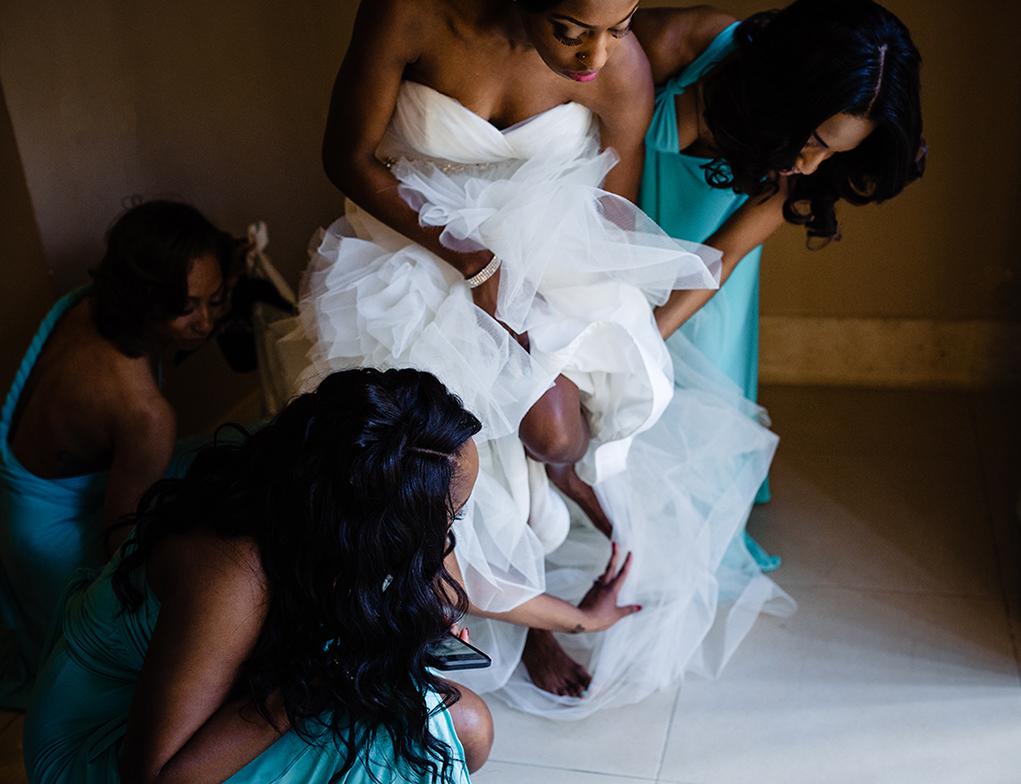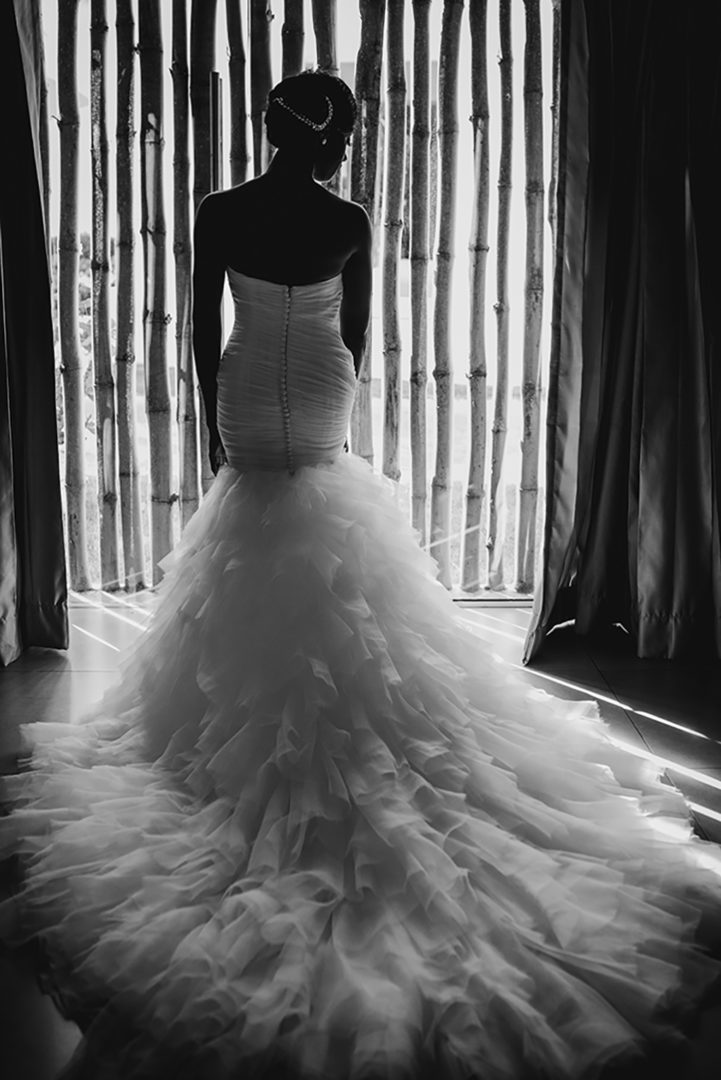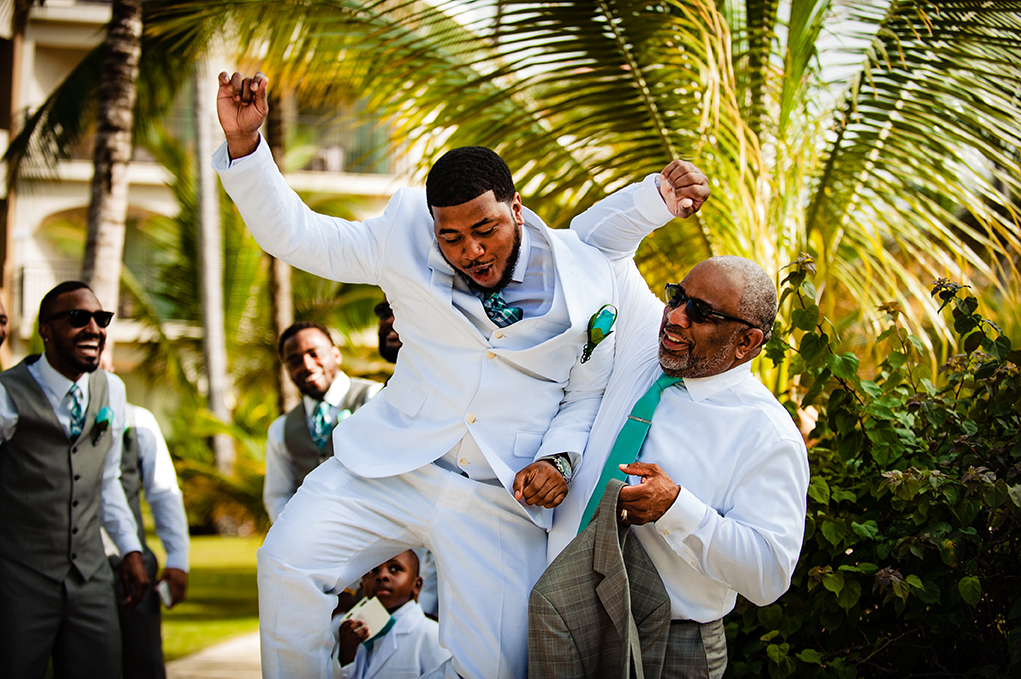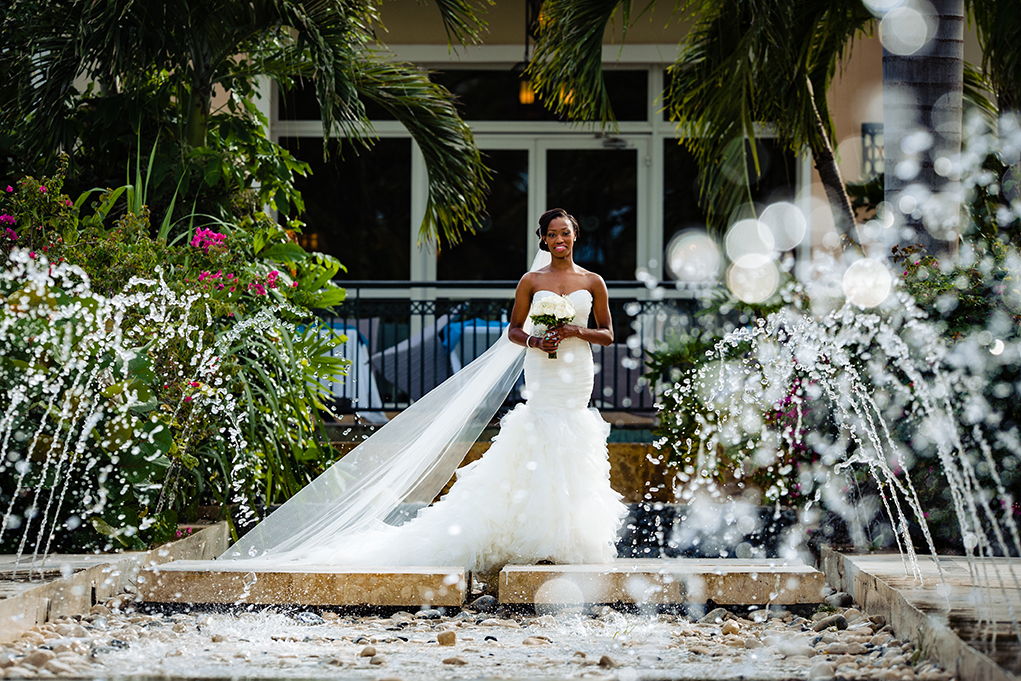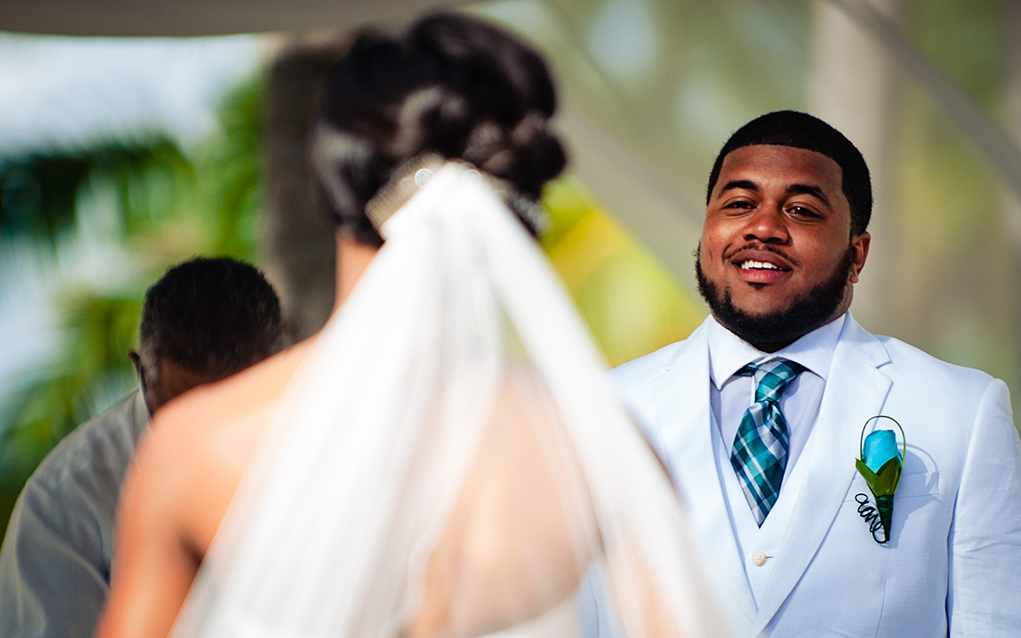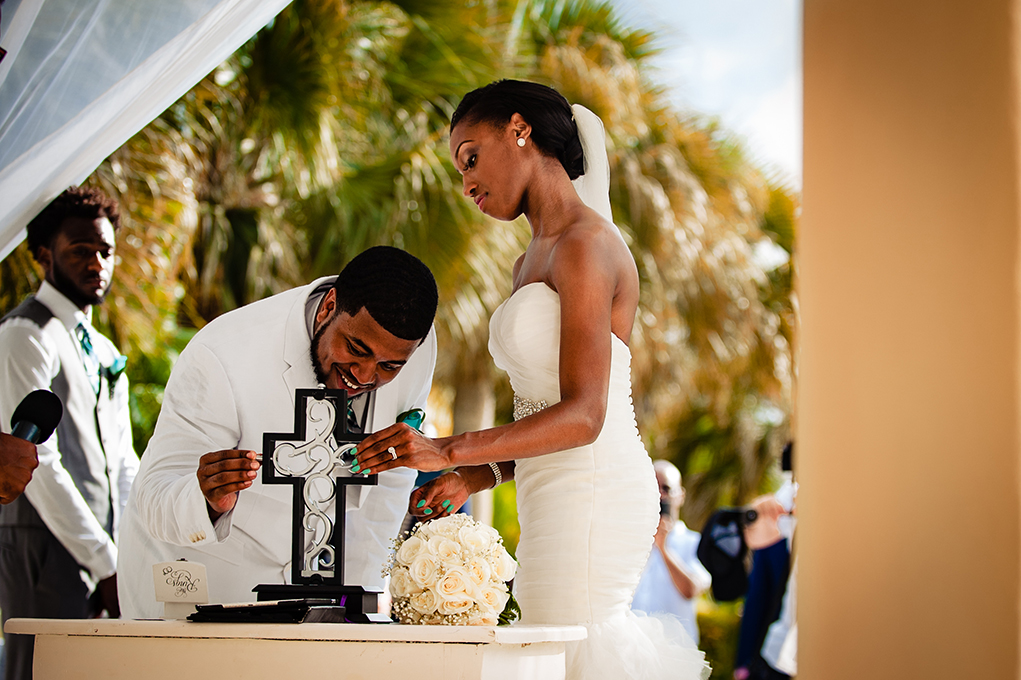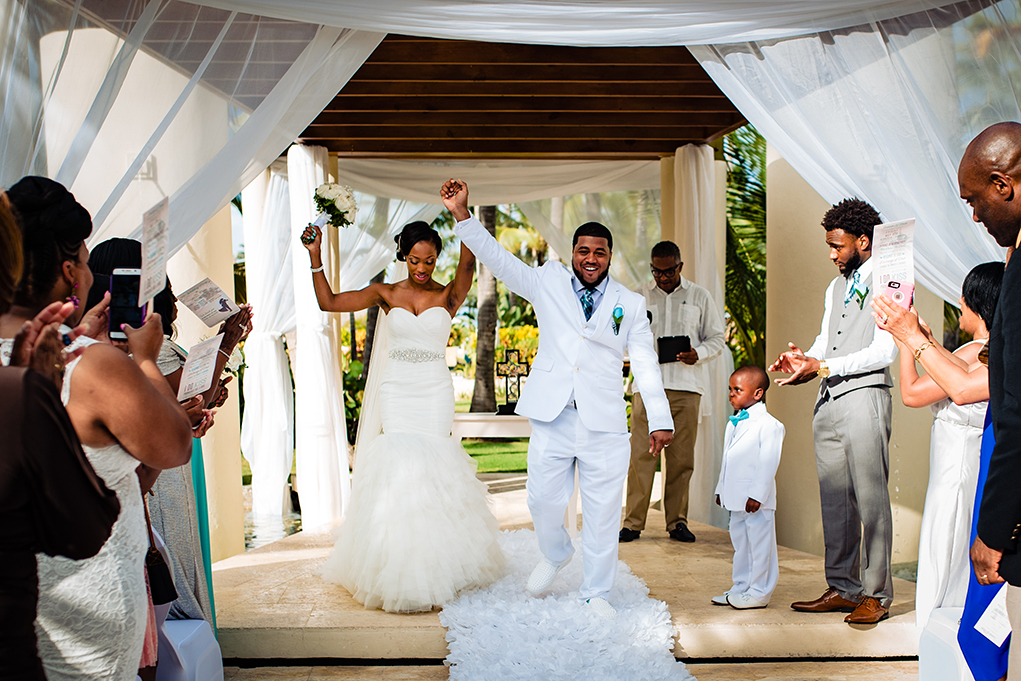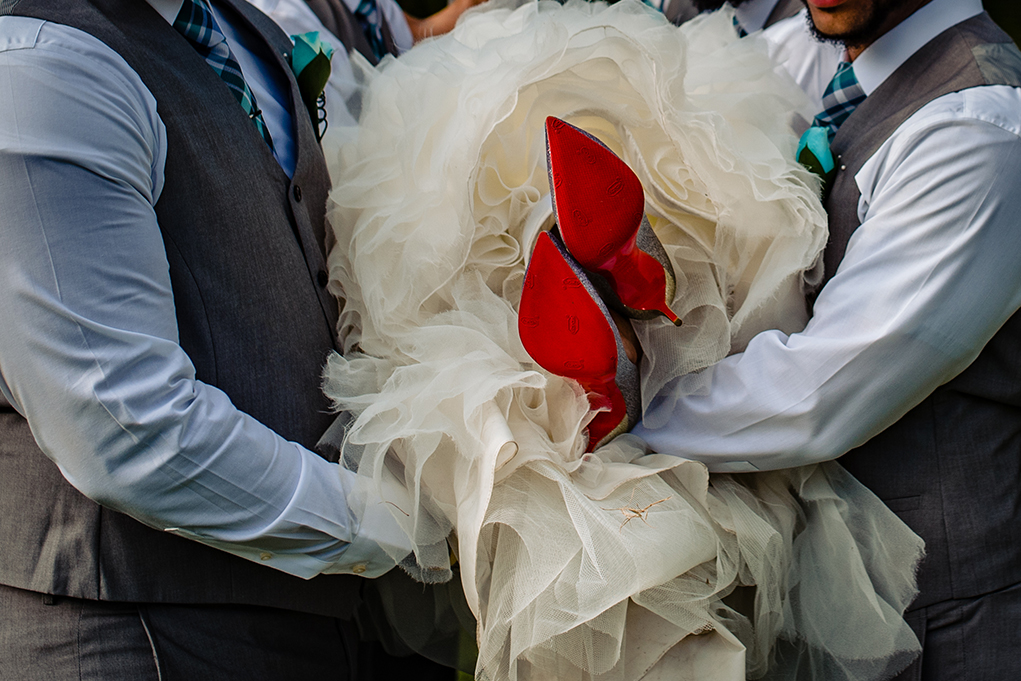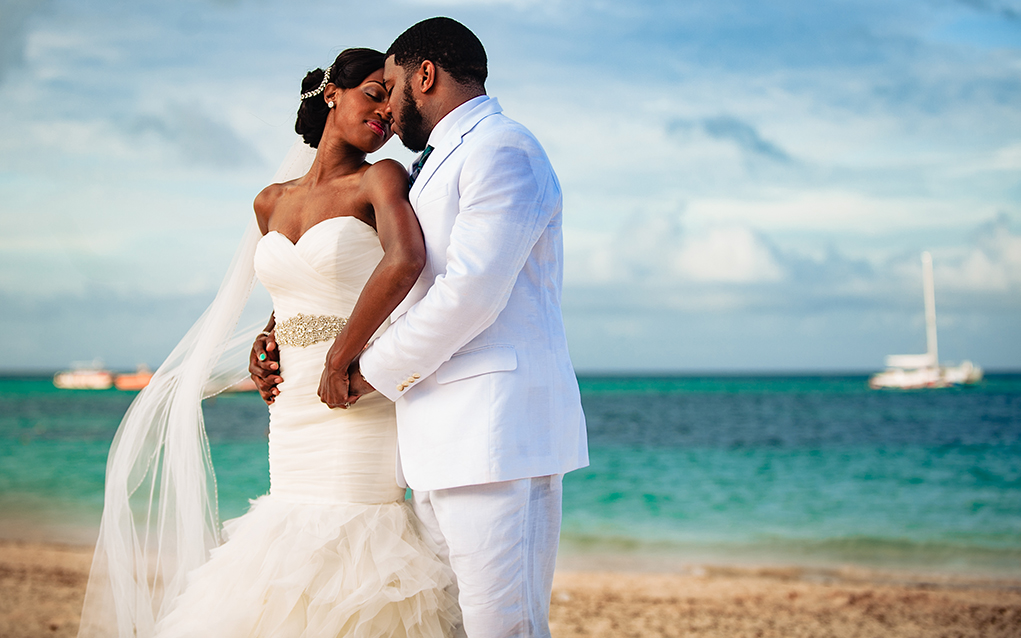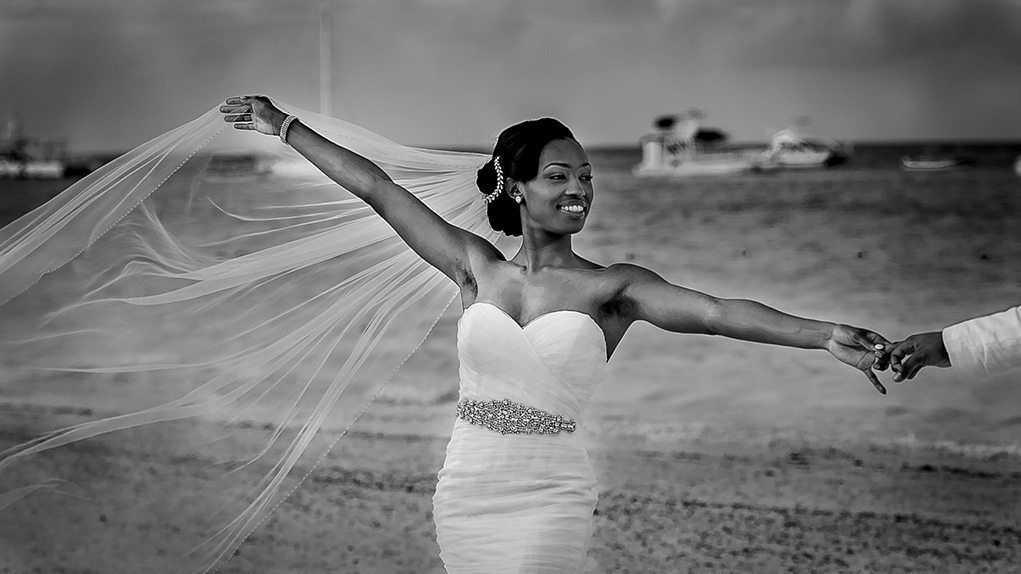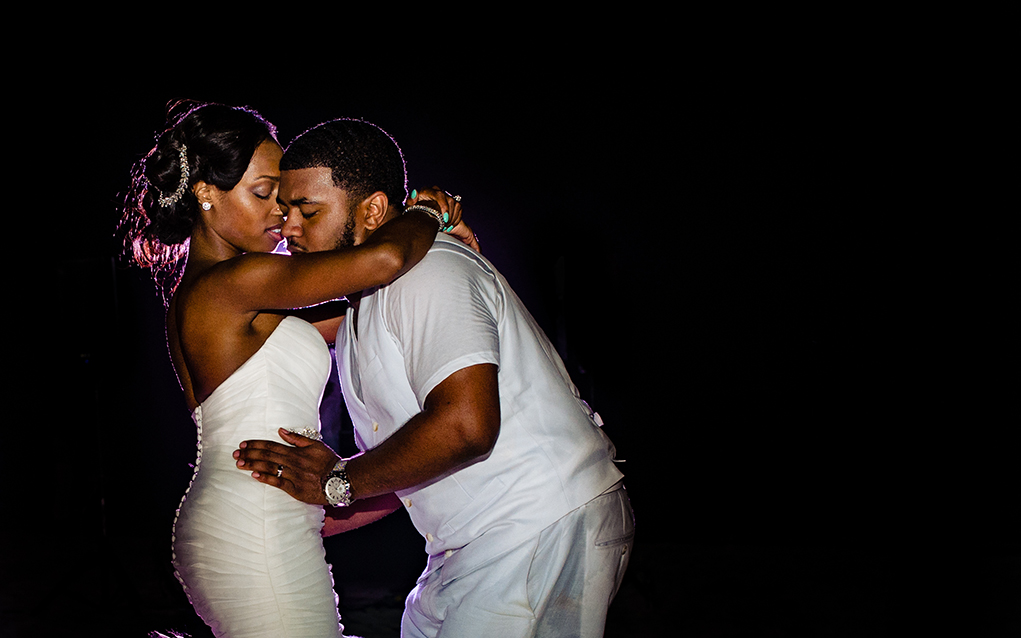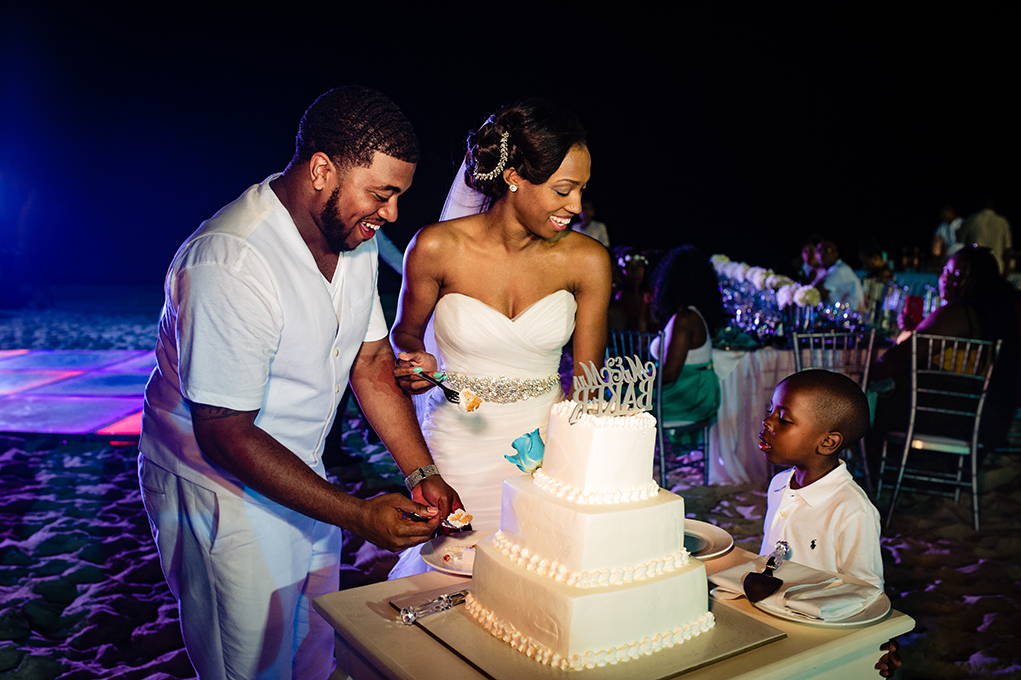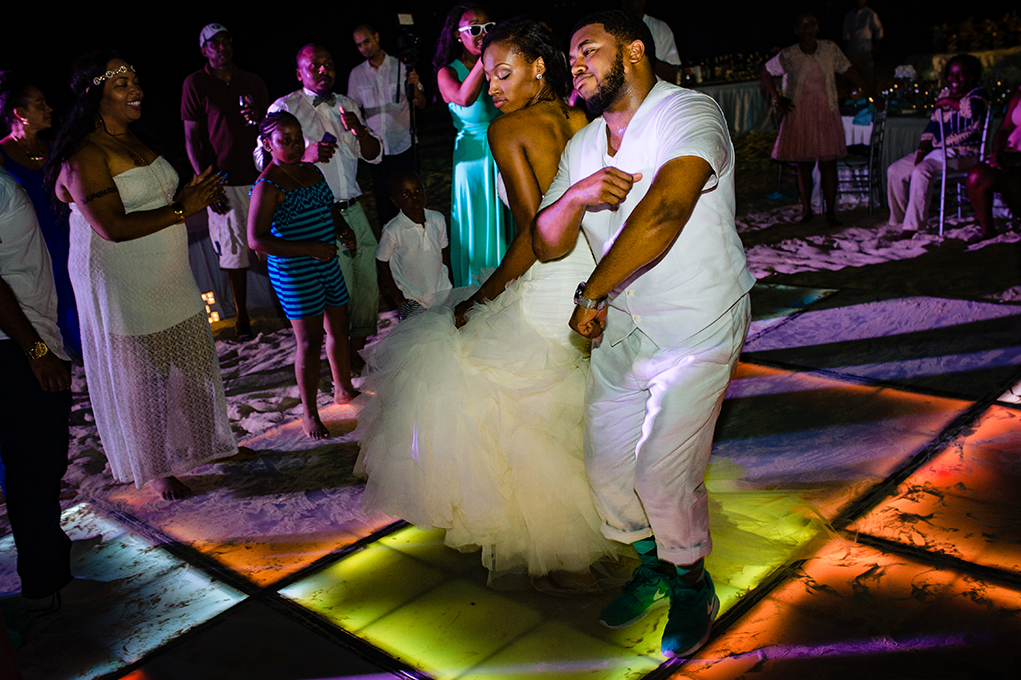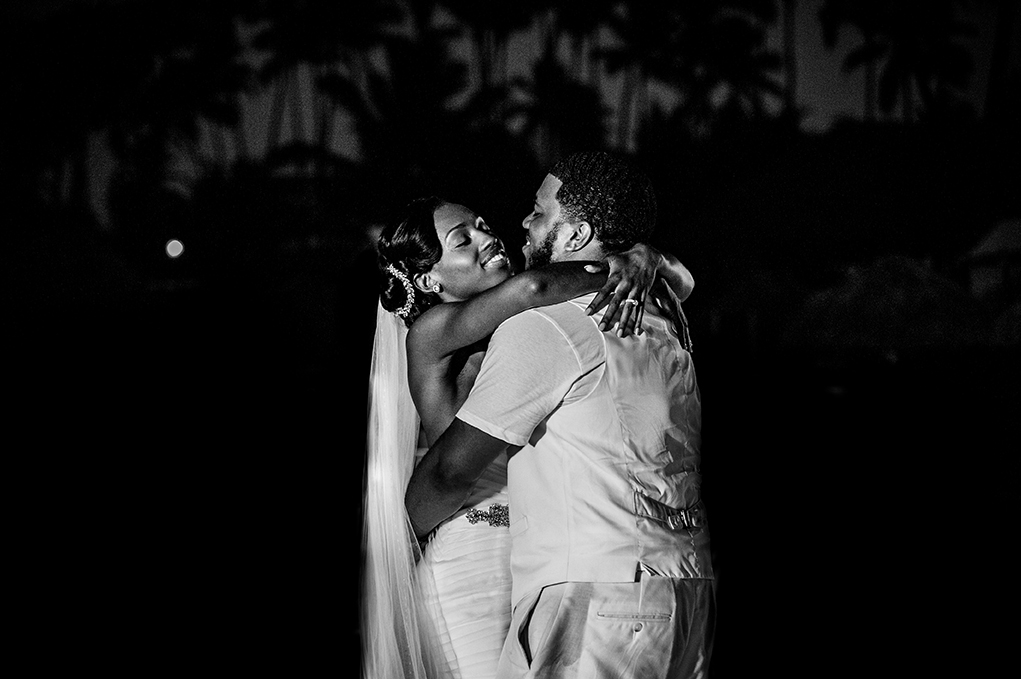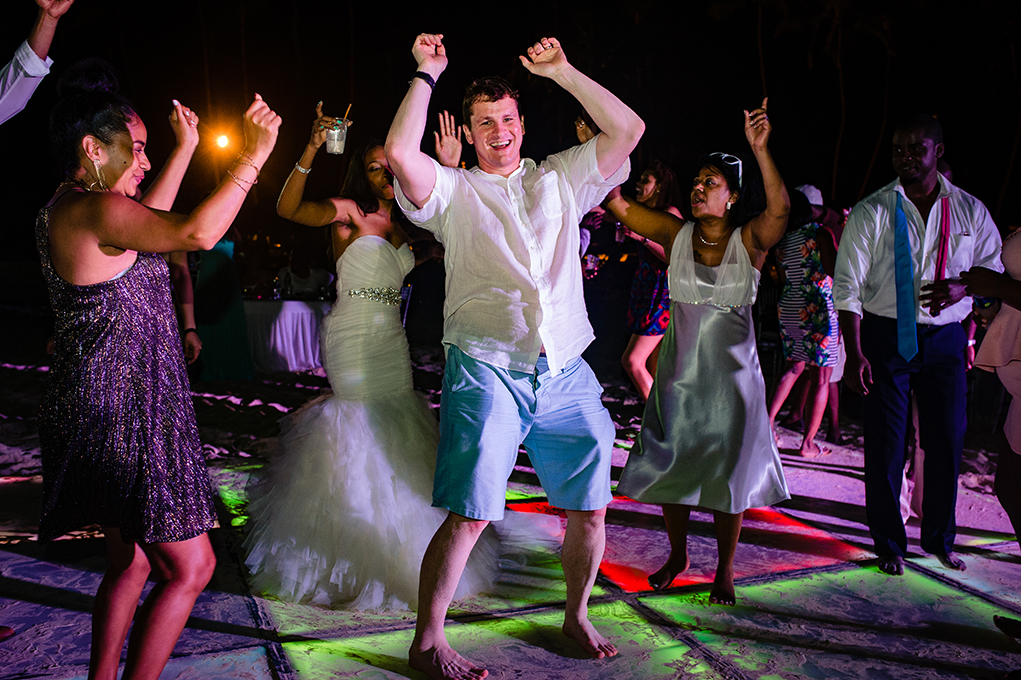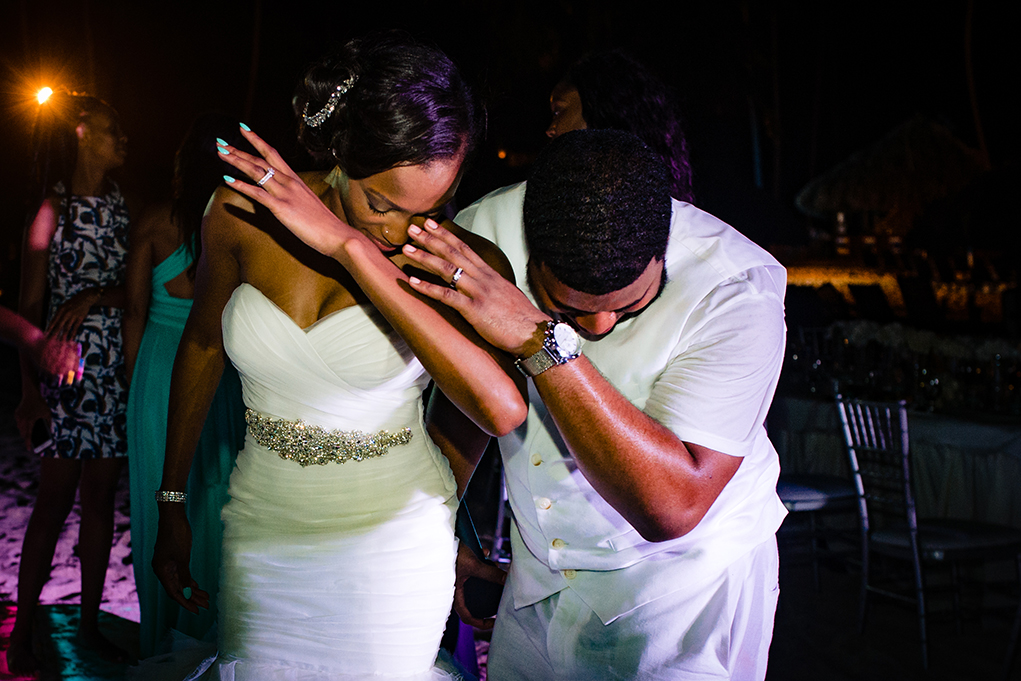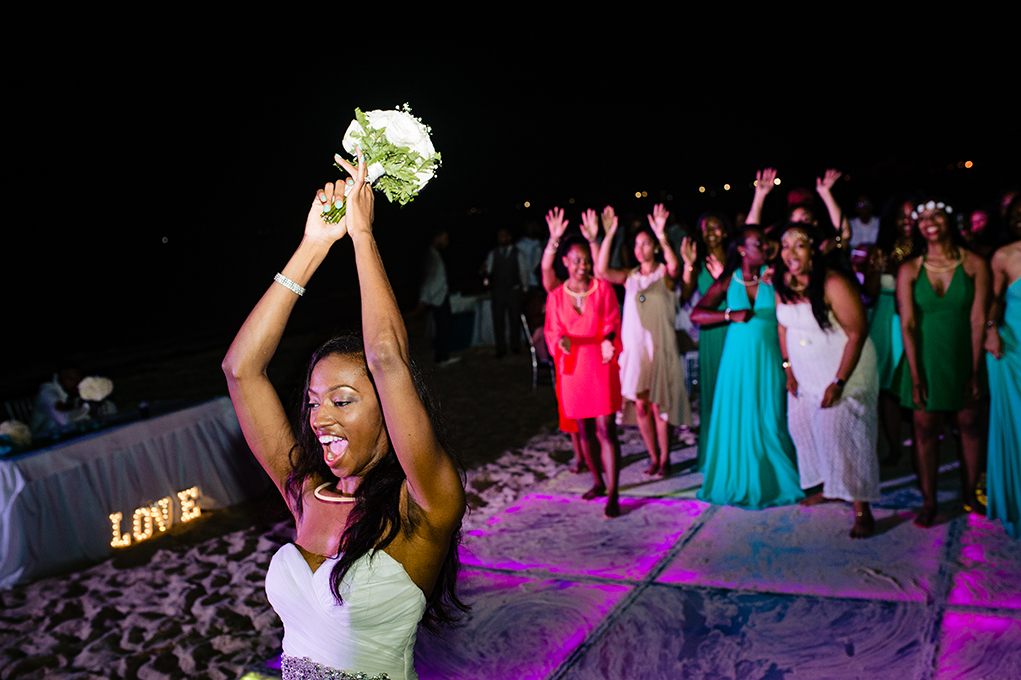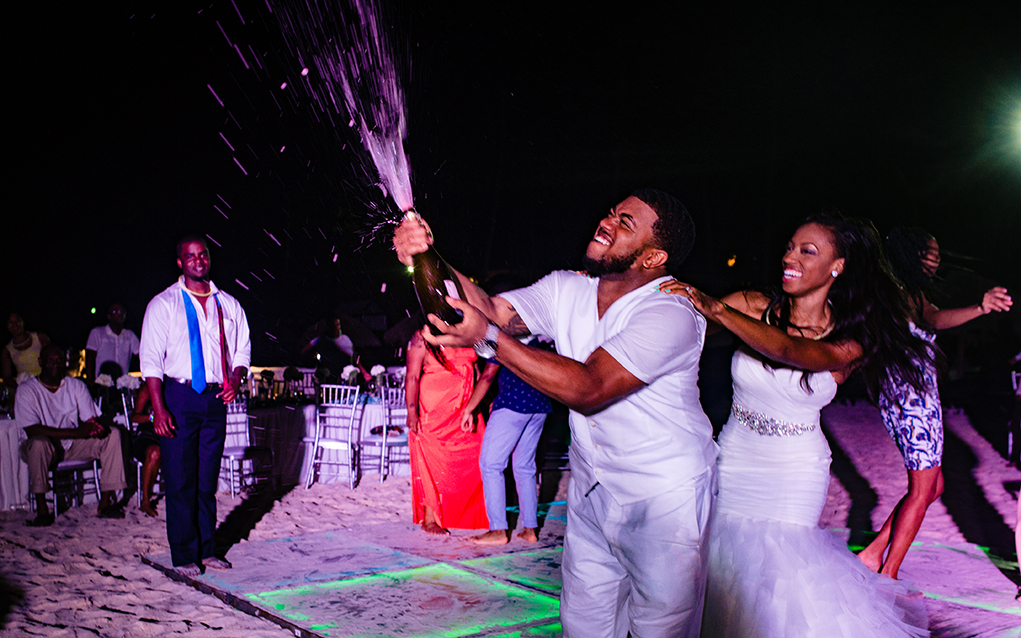 ---
Contact Us for More Information about Photographing
Now Larimar Resort Destination Weddings
!
We hope that you enjoyed this glimpse of what your own photo gallery will look like if you book us. We also hope it has piqued your interest about our services! For our part, we can't wait to hear more about what you have planned for your big day! So go ahead and send us a message here.
Planning a destination marriage event? No problem! Though we are based in Washington DC, we obviously travel for Now Larimar resort destination weddings and engagement sessions. In addition to the Dominican Republic, we have photographed marriage celebrations in countries in Asia, Europe, and in various cities within the US.