Small Intimate Weddings During Coronavirus
Thinking of planning small intimate weddings during coronavirus? Here is why this might be a great option for you!
The COVID-19 pandemic currently gripping the world is forcing many future spouses to reconsider their wedding plans. Those who aren't rescheduling or putting their nuptials on indefinite hold are having to make do with smaller marriage celebrations. In this blog post, we're going to talk about why those are not a bad option, all things considered. 
Let us start by saying that if you are having to rethink your wedding plans, our hearts are breaking for you. As professional wedding photographers, we know how much work goes into designing the perfect marriage celebration. More importantly, as a married couple, we know how much of your emotions you're pouring into it. Having to scrap all of that and set aside your dreams because of events outside of your control is devastating. That's why we are here for you during this difficult time. Whatever you need to help make your wedding unforgettable, you can count on us. Especially when it comes to capturing on film the most important moments from your wedding day, no matter what it looks like.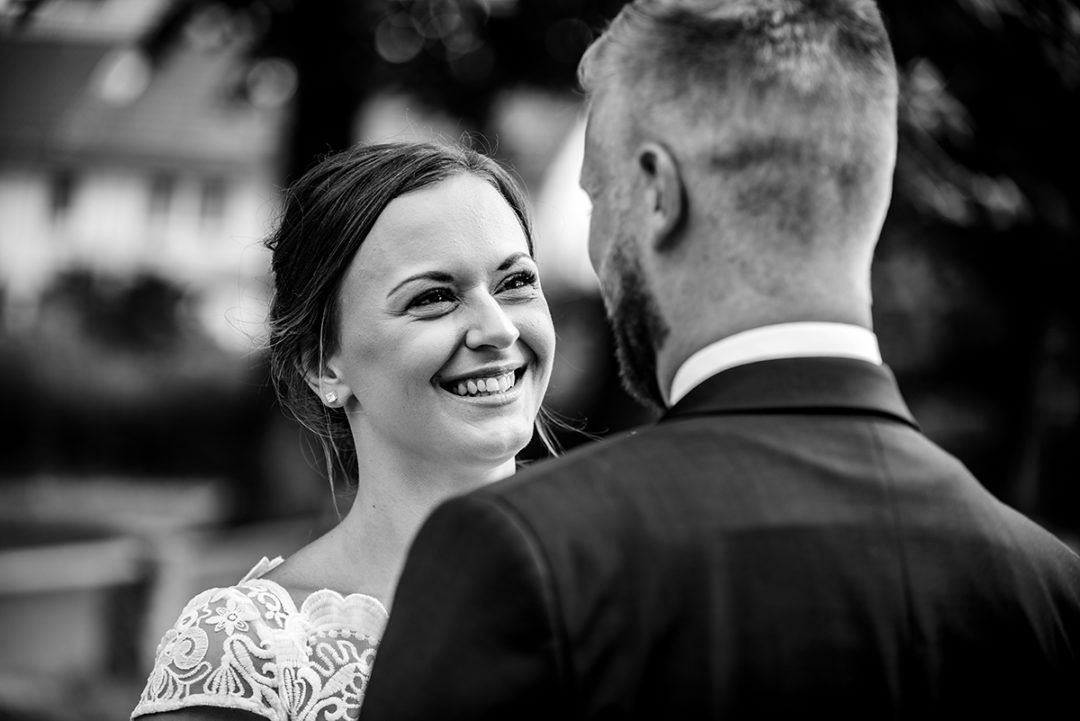 Planning a Small Intimate Wedding During Coronavirus
The reality of the current situation is that big weddings with lots of guests present are not possible for the moment. The majority of DC wedding venues are closed for marriage celebrations or only offering limited options right now. Nobody knows when the restrictions will go or when hundreds of people will be able to congregate in one place. So for the time being, you can really only plan a small intimate wedding ceremony.
This might not sound great to you right now. The thought of having many of your family members and friends miss your nuptials cannot be bringing you much joy. Again, as DC wedding photographers and a married couple, we get it. You definitely want all of those people to witness and celebrate you tying the knot.
But there is, fortunately, a silver lining inside all of the dark clouds in the sky right now. We can tell you that smaller marriage celebrations are not as bad as you might think. Whether you opt for an elopement wedding, a minimony, a microwedding or a Zoom wedding, an intimate gathering can still be a beautiful testament to your love. Those celebrations can be just as fun, meaningful, sweet, touching and memorable as any larger event. We'd even say that some small intimate weddings are better than a big traditional marriage celebration.
A Small Intimate Wedding Ceremony Is Easier to Plan
Planning a wedding can be a very stressful thing. Which we're sure comes as no surprise to you! And we're betting that at some point during the process, you've thought about chucking everything and getting married on a beach somewhere. (We're talking about pre-coronavirus, of course.) You've imagined a wedding with just you, your future spouse, an officiant, the sun, the sand, the water and no hassles of any kind. It's ok, you can admit it! Every married couple had a couple of those moments when planning their wedding. We certainly did! And we even decided to do an elopement event when we renewed our vows a couple of years ago.
One of the upsides of not being able to have a big wedding is that this kind of simpler, stress-free celebration becomes a reality. (Minus the beach, unfortunately.) With fewer things to worry about and fewer people to keep happy, you will be able to relax and enjoy your wedding a lot more.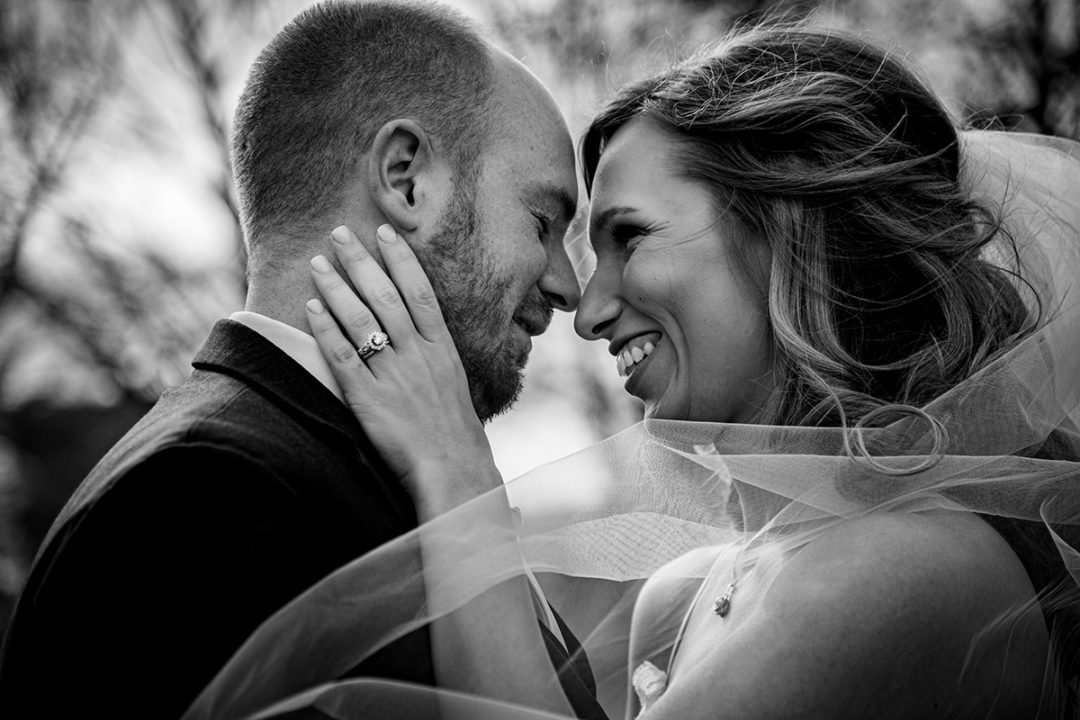 Unique Wedding Venues in DC Become Possible
A smaller celebration greatly increases the number of DC wedding venues available to you. When you don't need to worry about finding a place that fits hundreds of guests, your options multiply quickly. There are literally thousands of small wedding venues for 20 guests or fewer out there. Especially when you consider all the outdoor spaces that can accommodate a small intimate wedding ceremony. Parks, forests, mountaintops… Just about any public place could host your marriage celebrations!
Having a small wedding ceremony also opens up a more diverse range of DC wedding venues for you. This is especially true for elopement weddings, in which just you two and your officiant participate. With that small a grouping, just about anyplace can be a wedding venue! The only limit is your own imagination! (Well, that and social distancing guidelines. And trespassing laws, of course!)
A Small Wedding Costs a Lot Less
This is pretty straightforward and obvious. If you don't have to rent a large facility for your marriage celebrations, you're not going to be spending nearly so much money. Especially if you get creative with your choice of venue. Depending on the place, some outdoor venues will essentially be free!
You Can Focus on What Matters Most
The biggest obstacle to really getting the most out of your wedding celebrations is distractions. Whether it's your wedding planner needing your approval of a change to the program or your mom asking you where your aunt is going to sit, every little thing that you have to deal with on your wedding day is going to take your attention away from what you're there to do. All that matters, the only reason you're there, is to marry your soulmate. And unfortunately, that can sometimes get lost in the shuffle when there are a million things to attend to.
A small intimate wedding ceremony takes almost all of those distractions away. With fewer moving pieces to worry about, you can just focus on getting married to the person you love. And that will allow you to fully appreciate the significance of the step you're taking together.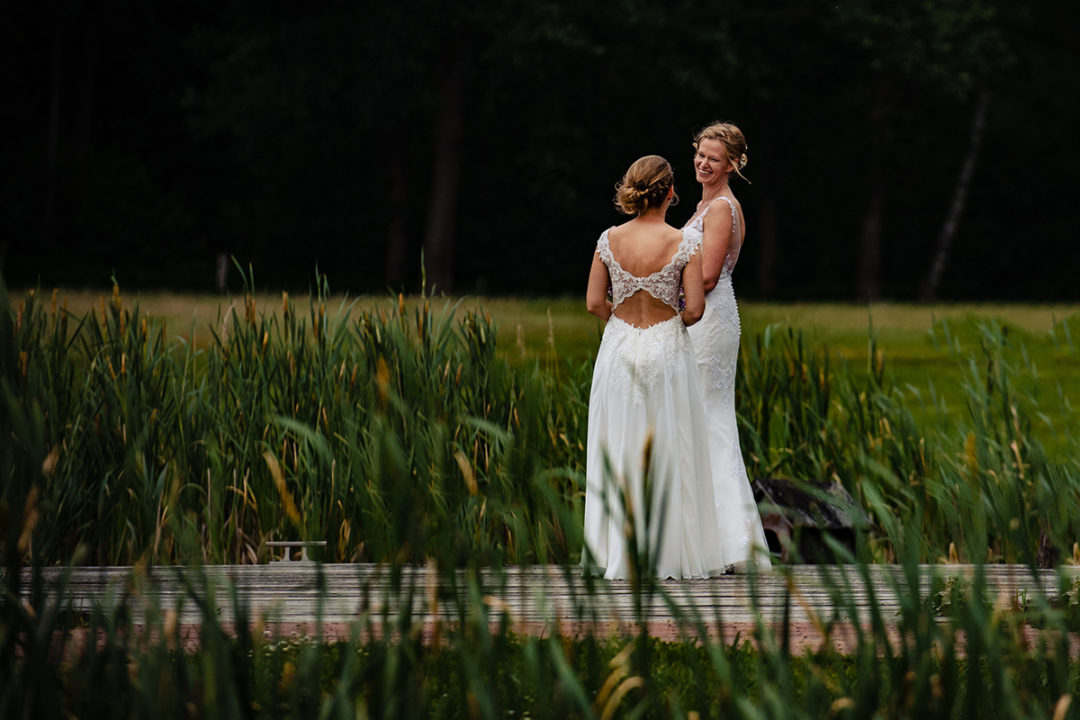 Small Wedding Photos Still Look Fantastic
Don't get us wrong. The best wedding venues can really add a lot to the pictures your Washington DC wedding photographer takes of you. A really stunning background can transform your wedding photos from ordinary to jaw-dropping.
At the same time, though, the best wedding photography is about more than just the setting. The moments and the emotions captured on film are what make an image truly unforgettable. When you look at your photo album in 20 years, those are what will bring a tear to your eye. Those are the things that you're going to want to remember. Those are what you are going to treasure most. And DC wedding photographers like us can give you moments and emotions no matter where you get married.
If you are proceeding with your wedding planning in the coming months, please take a look at our portfolio. Since becoming wedding photographers, we've had the pleasure of photographing many smaller, unique or nontraditional marriage celebrations. We understand what makes them special and how to capture those elements on film. We're more than ready to help you document your wedding, no matter what form it takes. (Assuming, of course, that it complies with social distancing best practices and all relevant local laws.)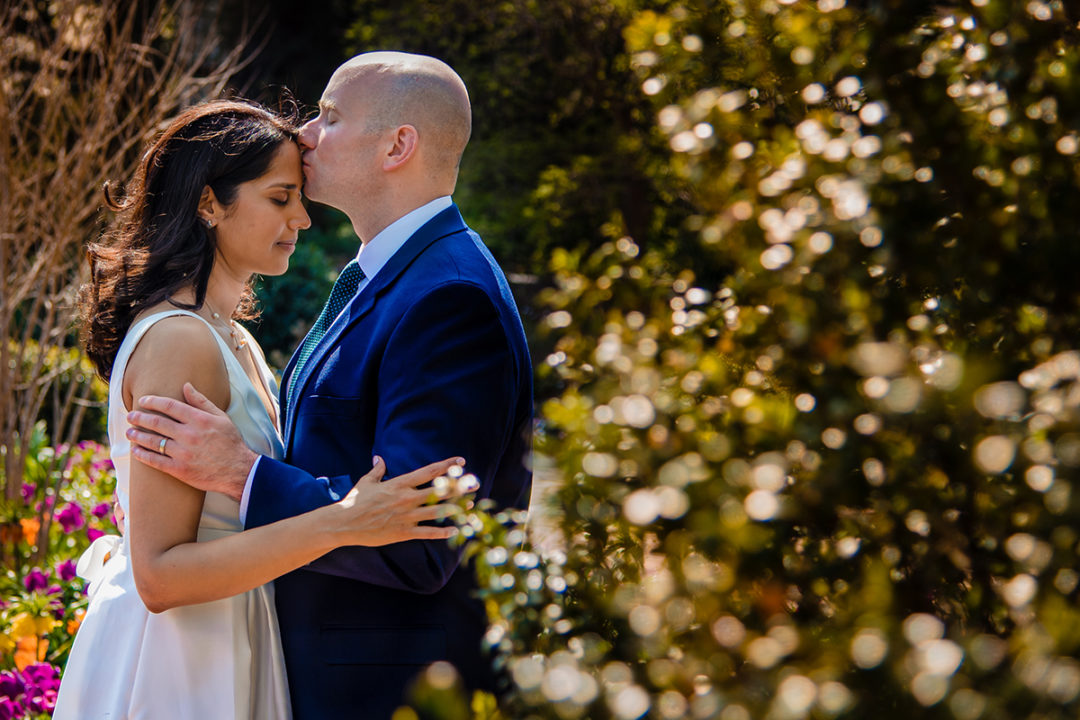 ---
Contact Us for More Information!
We hope that you enjoyed this glimpse of what your own photo gallery will look like if you book us for your small intimate wedding during COVID-19. We also hope it has piqued your interest about our services! For our part, we can't wait to hear more about what you have planned for your big day! So go ahead and send us a message here.
Planning a destination wedding? No problem! Though we are based in Washington DC, we often travel for weddings and engagement sessions. That has taken us to countries in Asia, Europe and various cities within the US.