Every wedding is about the present, future and past all at the same time. It is obviously a celebration of the couple and their love in that moment. It is also about the commitment they are making to one another and the journey they are undertaking together. Finally, it reminds everyone of the path the couple took to get to their wedding. Erin and Ben's Salamander Resort wedding was a gorgeous celebration of all those things.
But thanks to COVID-19, the past played just a little bit bigger role in their wedding than it does in others. Like many couples who are marrying this year, Erin and Ben had a longer and more star-crossed road to the altar than they expected or wanted. But fortunately, the extra half-year they had to wait to tie the knot just made their wedding day that much sweeter for them in the end. The emotions were just a little more heartfelt. Everything just meant a little bit more. And everyone in attendance was that much happier to be there to support them.
The Wedding that COVID Just Couldn't Stop
We met Erin and Ben for the first time at the 2019 Washington Bridal & Wedding Expo. At that time, they planned to marry at the Kimpton Hotel Monaco Washington DC in October 2020. However, the pandemic threw a giant monkey wrench in their plans. With their preferred venue not hosting weddings and most of their out-of-town guests unable to travel in October, Erin and Ben made the difficult decision to not marry last October. Instead, they postponed their wedding indefinitely.
We remained in touch with them through the end of 2020 and into 2021 as they weighed their options. Needless to say, we were thrilled for them when they told us their wedding was back on for April of this year. As a married couple ourselves, we understand how painful 2020 was for the many would-be spouses who had to delay or scale back their weddings last year. To put all that effort and energy into something so important only to have it fall apart is just devastating. So it brings us joy every time couples find ways to move forward in the face of that adversity.
New Plans Now Meant a Salamander Resort Wedding
A new year meant a new game plan for Erin and Ben's marriage celebrations. Instead of going to the Kimpton, they instead booked Salamander Resort & Spa in Middleburg VA for their reception. And as much as we love the DC luxury hotel that was going to host their party, Salamander proved to be an ideal location to celebrate this couple's nuptials. The laid-back vibe and natural beauty fit the mood and tenor of their wedding just right.
Wedding Ceremony at St Peter's Church on Capitol Hill
We'll get into everything that made Salamander Resort & Spa such a great venue for this wedding reception shortly. But first, let's talk about Erin and Ben's ceremony! Both the bride and groom got ready at the Capitol Hill Hotel. That venue is a cozy little spot in the heart of one of DC's most historic neighborhoods. That location was especially convenient for Erin and Ben's purposes, because the hotel was not even a block from the site of their wedding ceremony.
The groom and his groomsmen were the first to make the short walk from the hotel to St Peter's Church on Capitol Hill. Once there, Ben waited nervously for Erin to arrive. A short time later, the bride made her way around the corner, accompanied by her bridesmaids and her dad.
Erin and Ben's wedding ceremony at St Peter's Church on Capitol Hill was absolutely lovely. It had lots of the little moments and gestures that really make a nuptial celebration special. When the bride and her dad snuck a quick peek at the groom and the wedding guests from the church entrance, for example. Or when Ben struggled not to cry when Erin came down the aisle. Or the little looks and smiles the two shared throughout the proceedings.
Gorgeous Salamander Resort Wedding Photos in the Culinary Garden
After the lengthy drive from downtown DC to Middleburg, the entire wedding reconvened at Salamander Resort. Shortly after the couple arrived, we took them out to the resort's spacious grounds for their wedding portraits. Salamander offers acres and acres of gorgeous outdoor locations for unforgettable couples pictures. From trails through the woods to the Equestrian Center and Stallion Barn to a people-sized chessboard, the resort offers a bit of everything.
The highlight, perhaps, is the location of Erin and Ben's Salamander Resort wedding photos: the Culinary Garden. Down a small hill from the main resort building, the gardens offer lovely views of both the Equestrian Center and the mountains that surround Salamander. As you can see from Erin and Ben's portraits, though, the best photo opportunities are closeup shots under the Culinary Garden's network of trellises. There are so many little unique features that are perfect for gorgeous photos. The lovely magenta flowers growing everywhere, for example. And the portholed wooden doors that separate different parts of the garden. The wrought-iron benches are a great spot for photos of newlyweds cuddling. Just like the path running under the main trellis is ideal for shots of you walking hand-in-hand.
Erin and Ben's wedding day concluded with an intimate dinner and reception on the Middleburg Terrace. The latter is an outdoor space overlooking the Culinary Garden. The highlights of that part of their event included the bride's sorority sisters hoisting Ben in the air, Erin's dad choking up repeatedly while talking about how proud he is of his daughter and the bride's gregarious uncle delivering a hilarious speech that had everyone simultaneously laughing and nervously expecting something inappropriate.
Thank you again, Erin and Ben, for allowing us to be a part of your day! We are honored by your trust!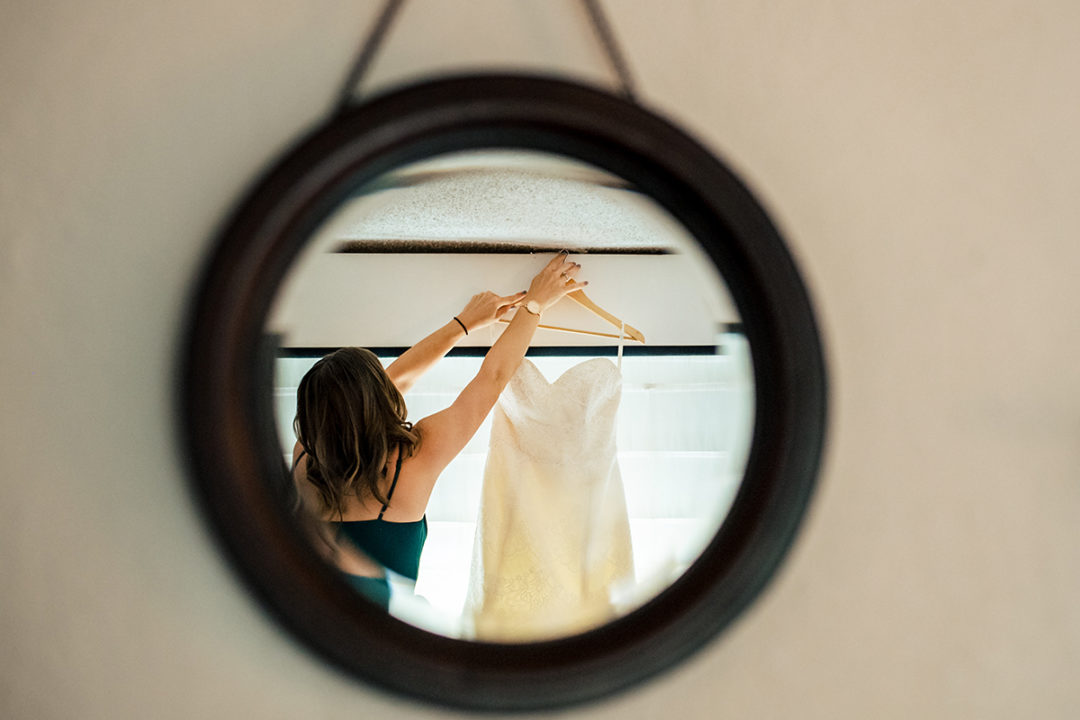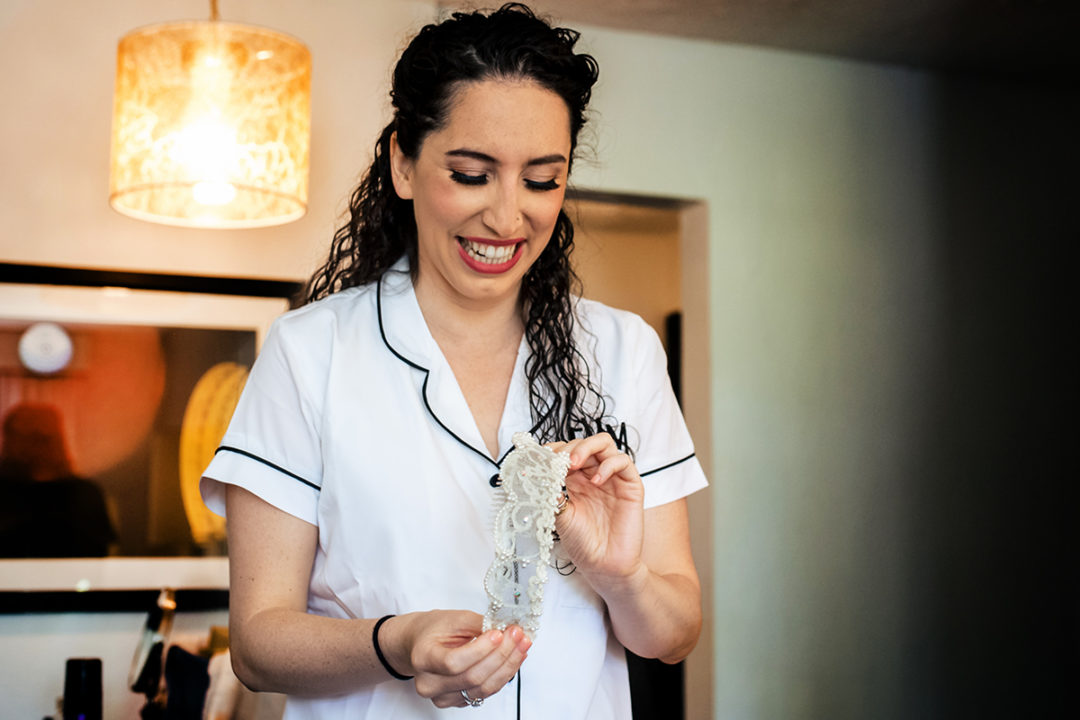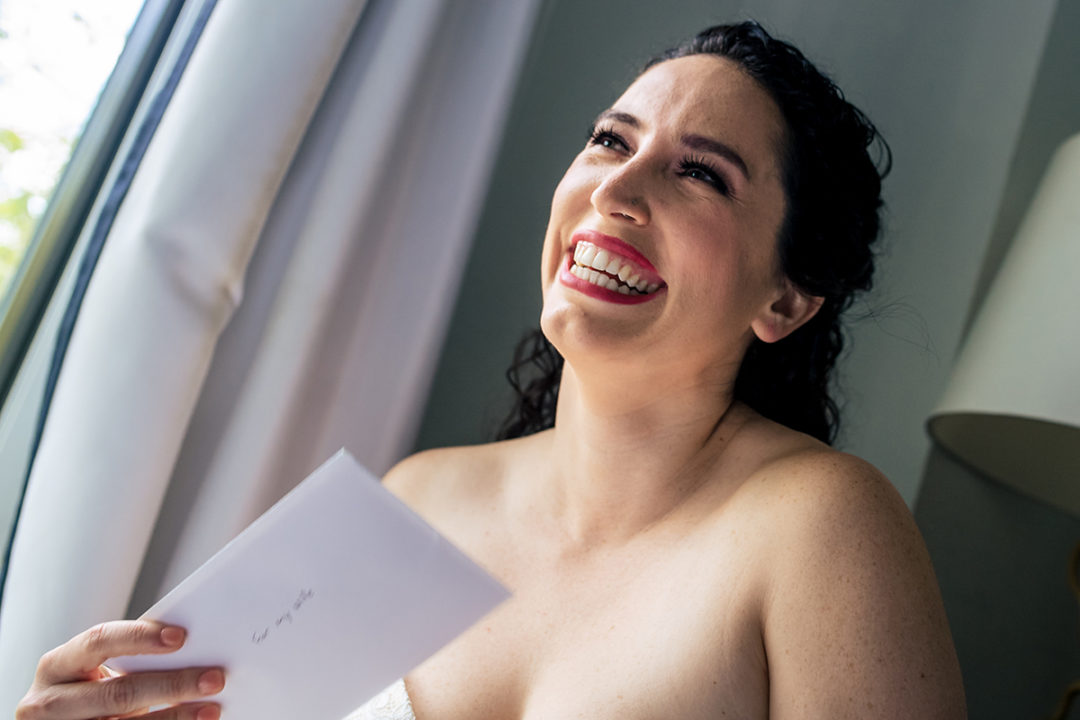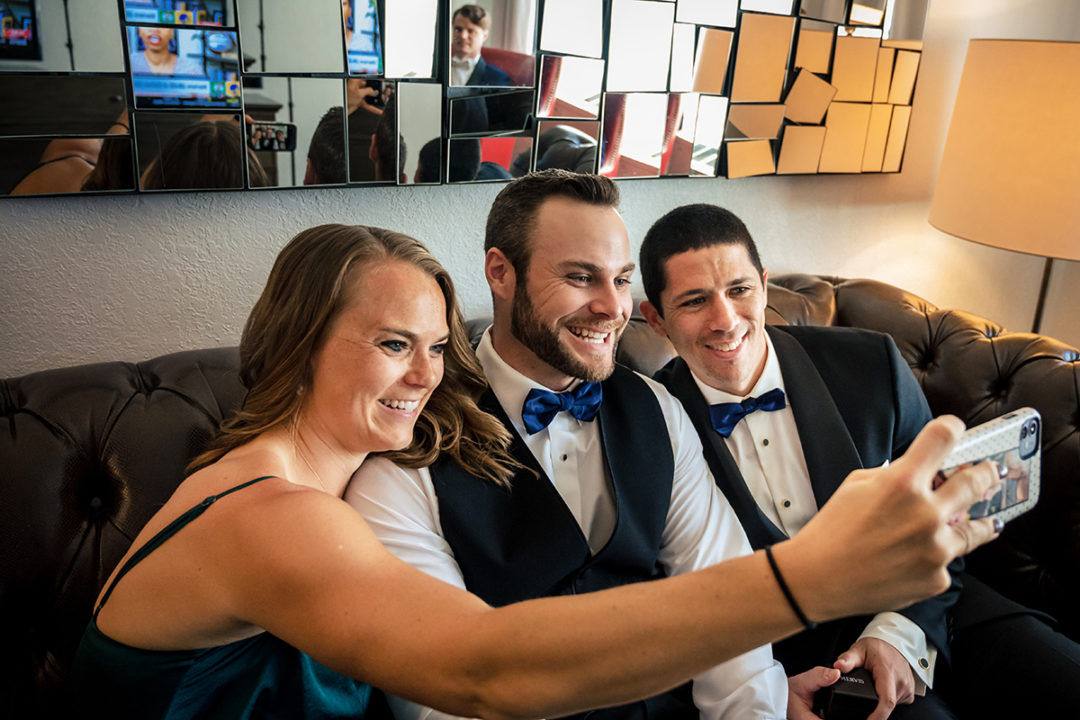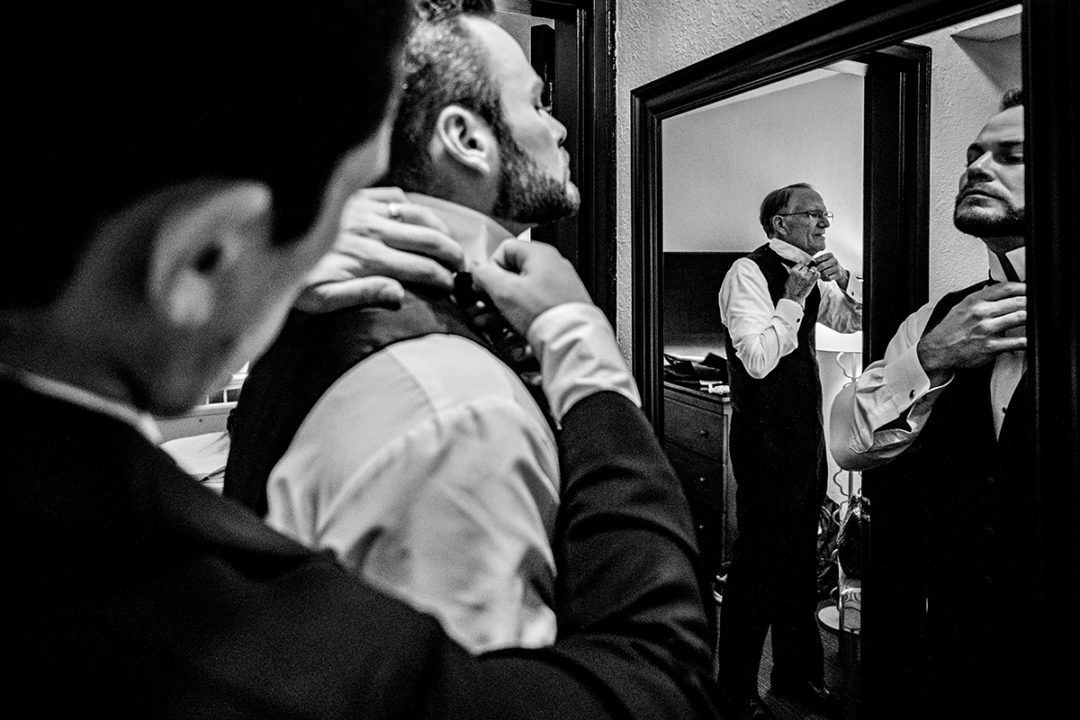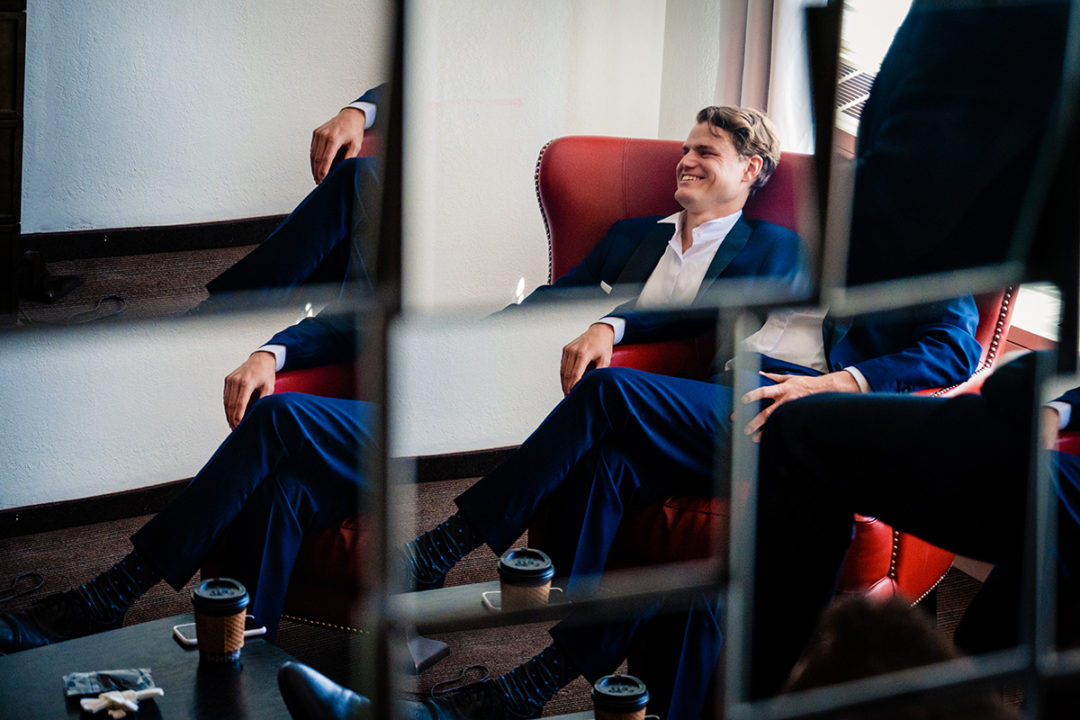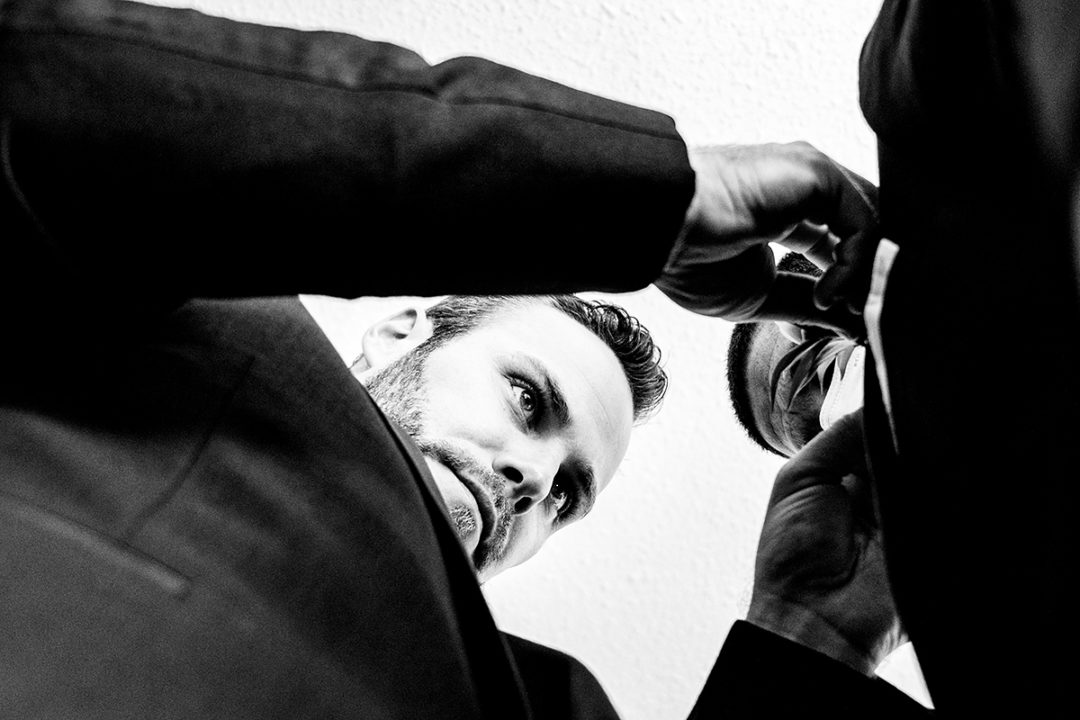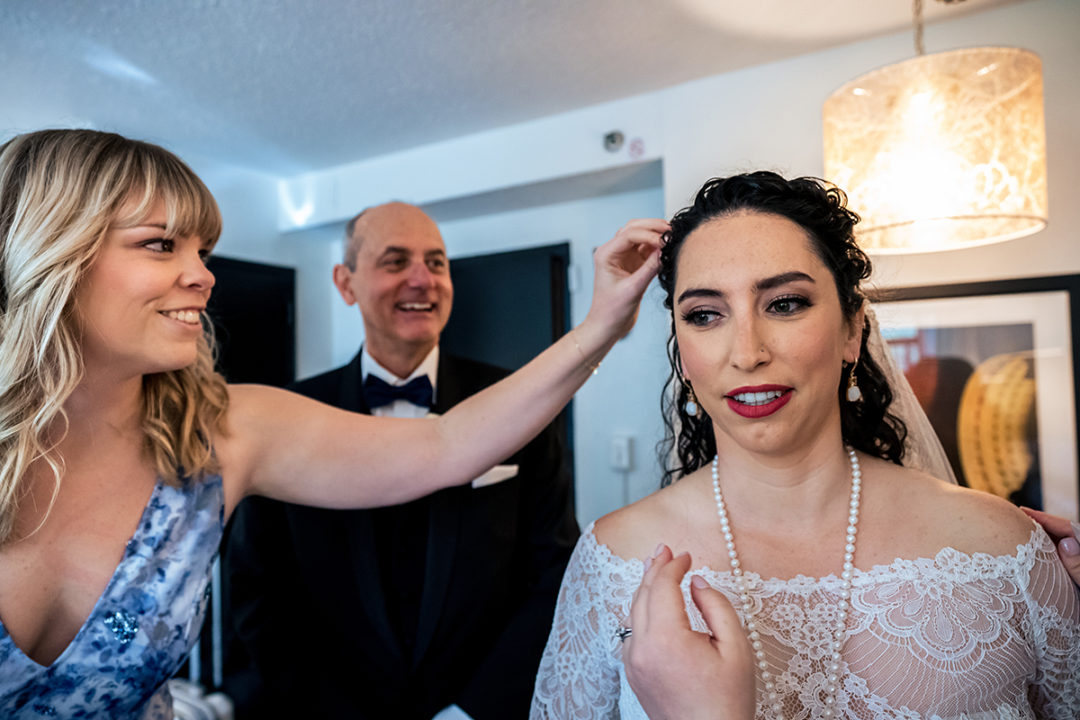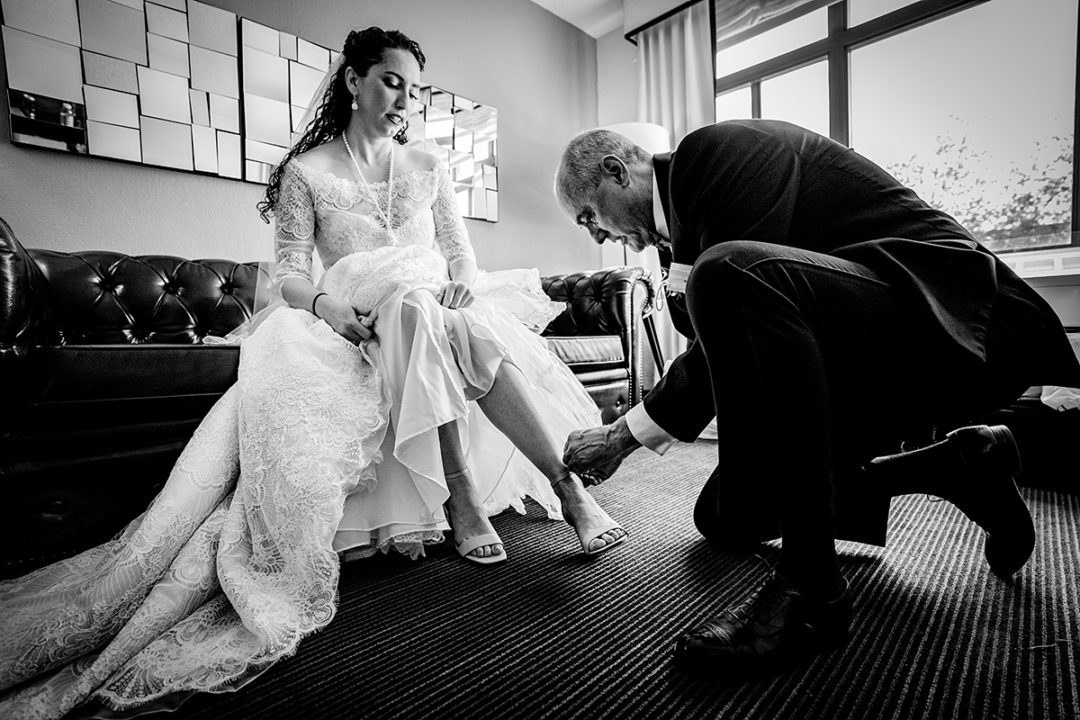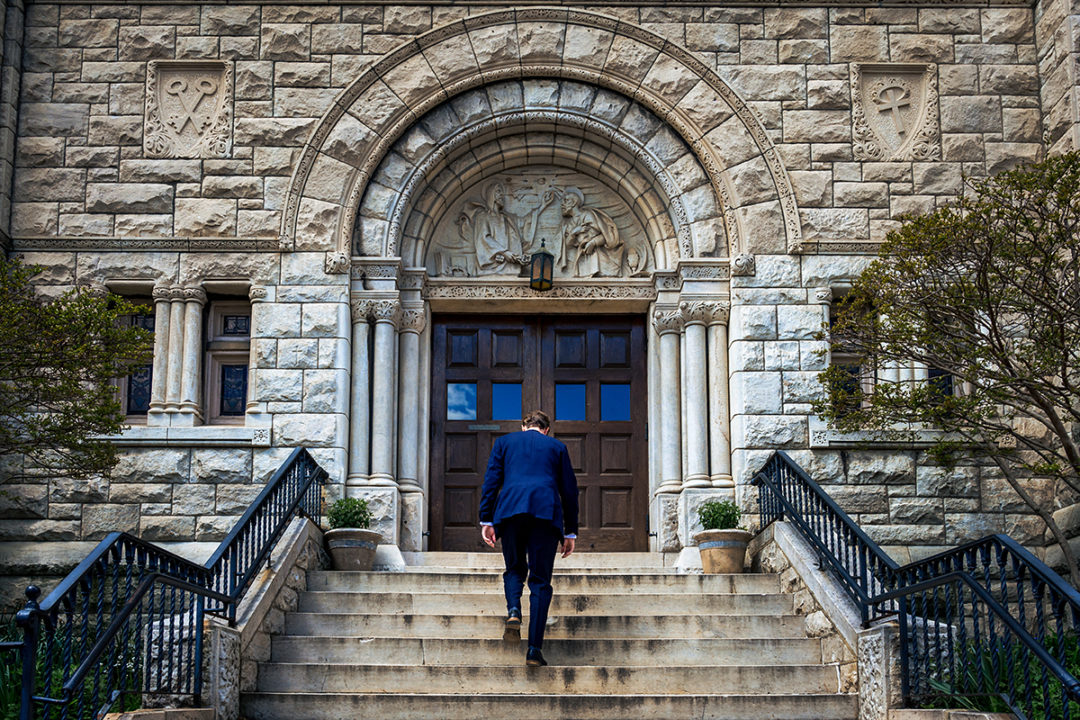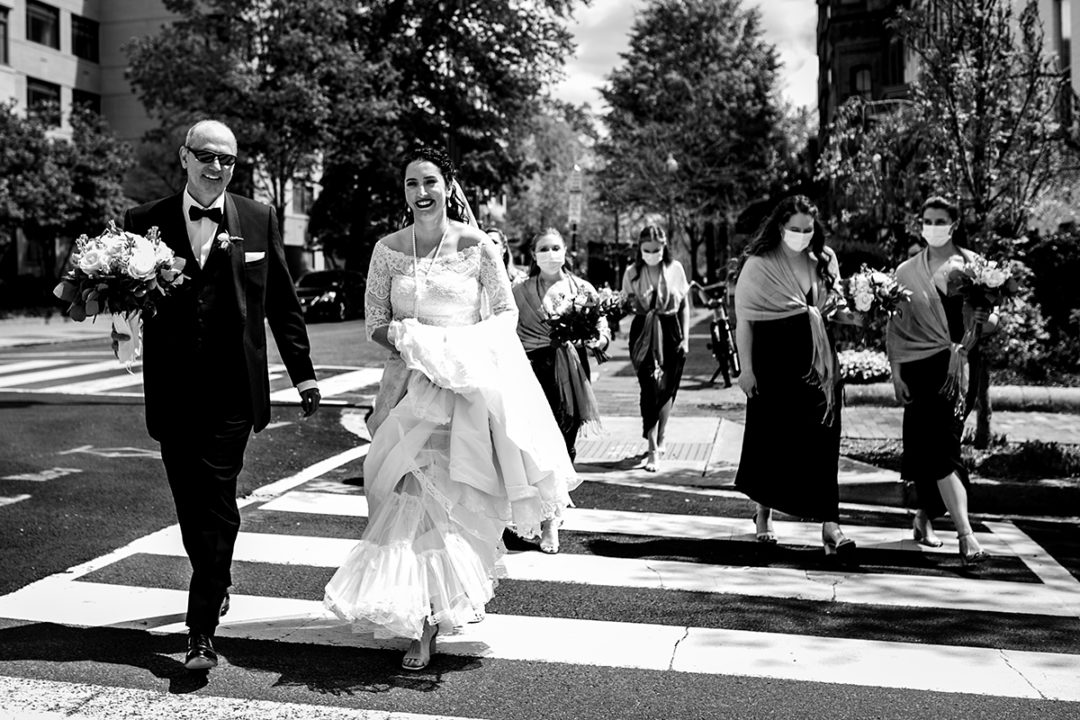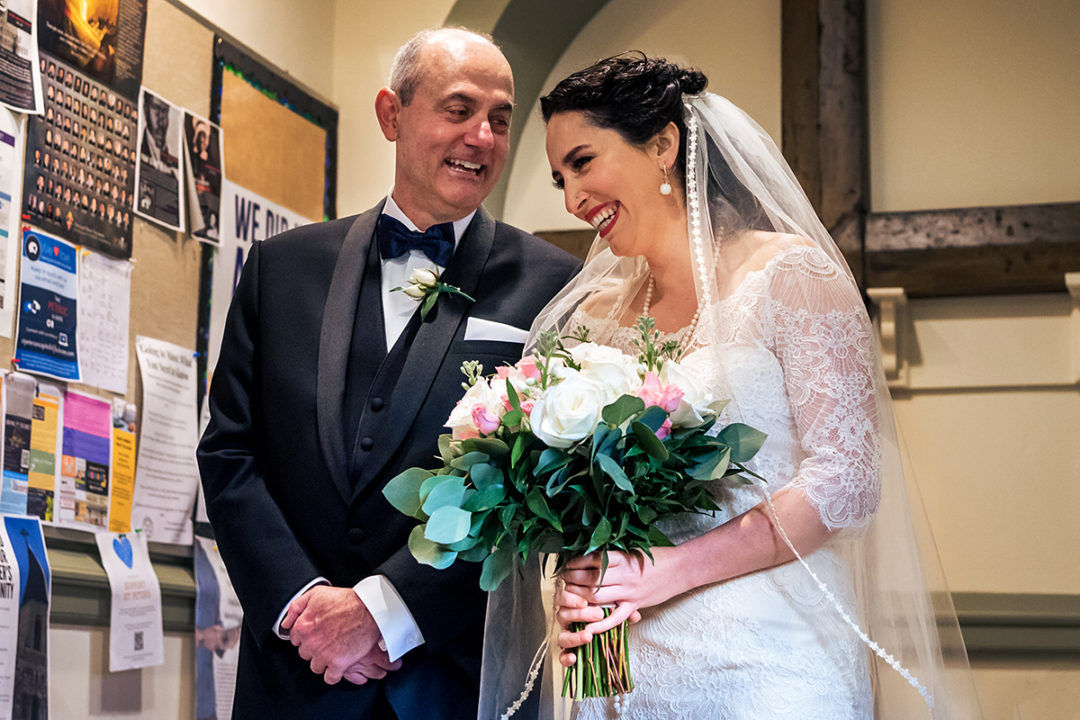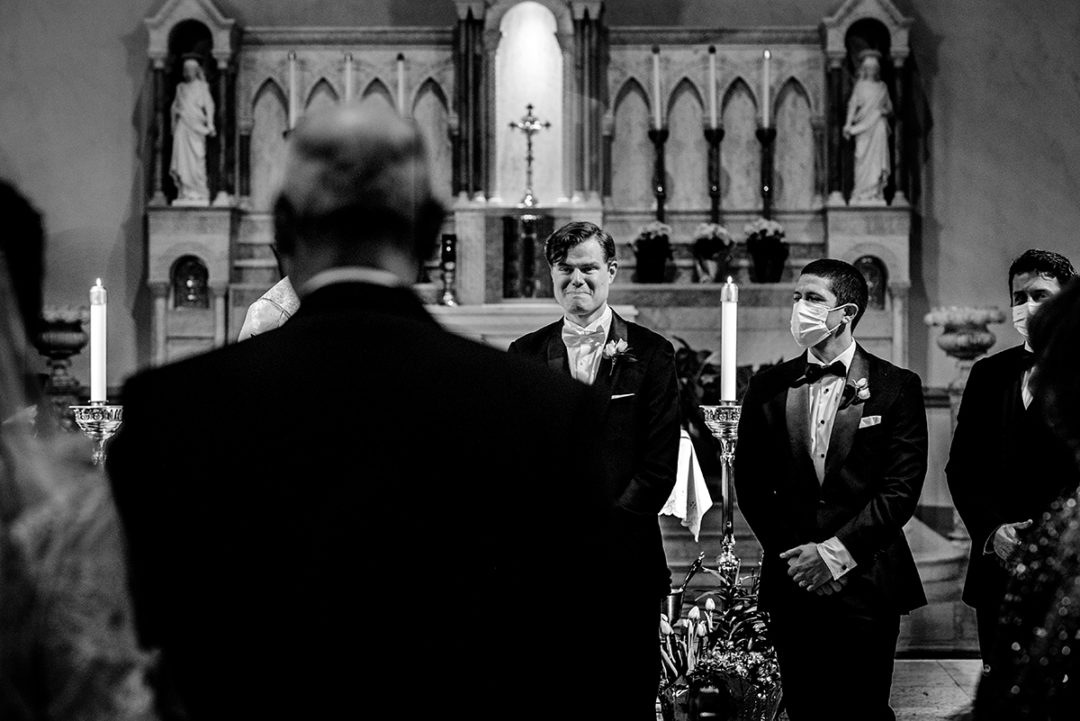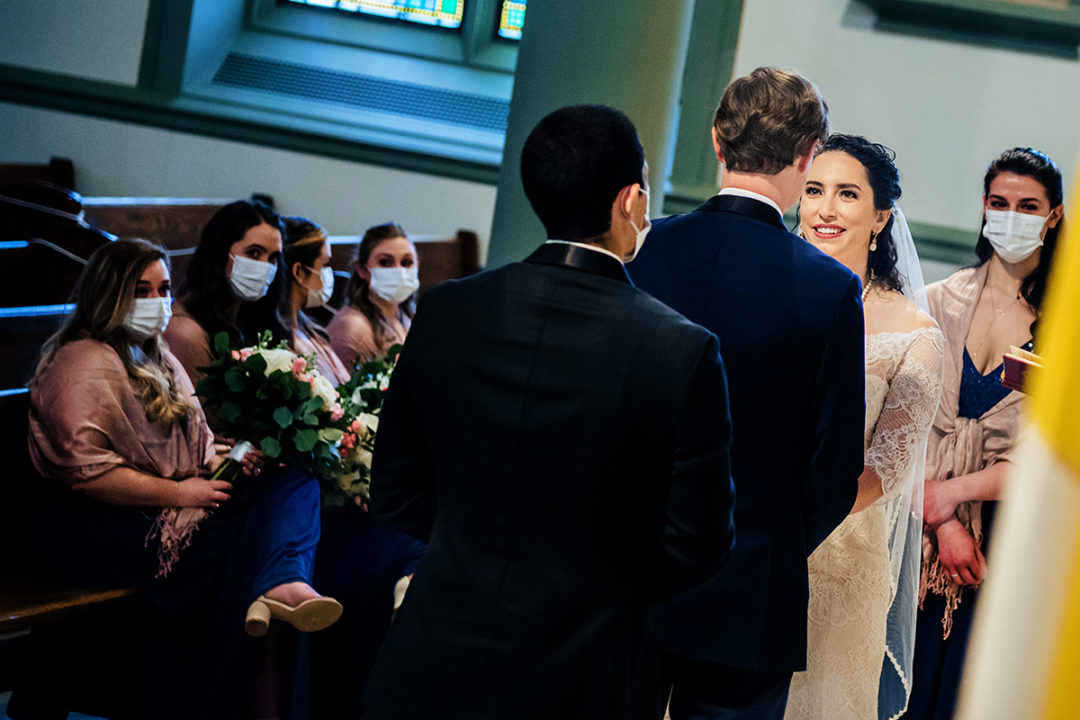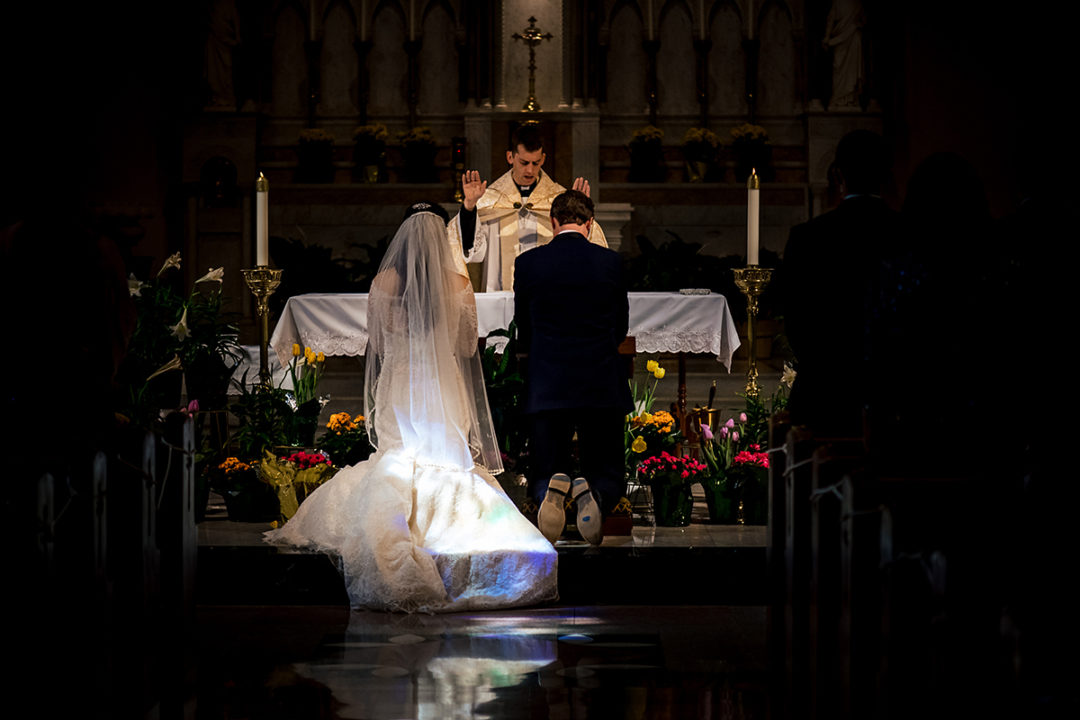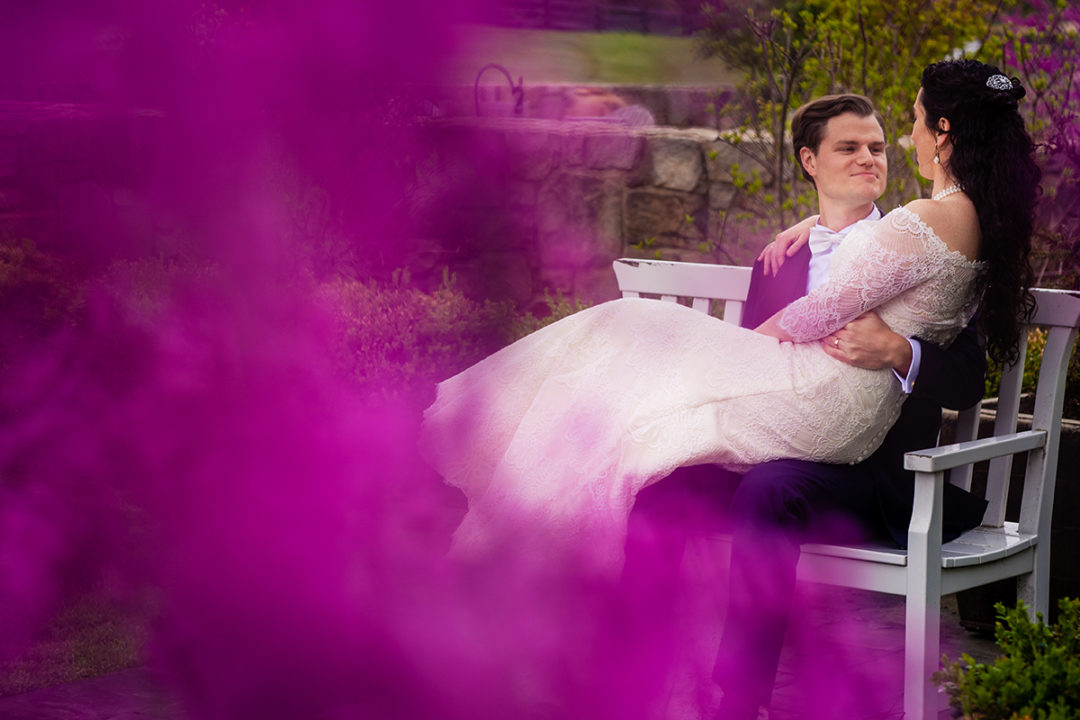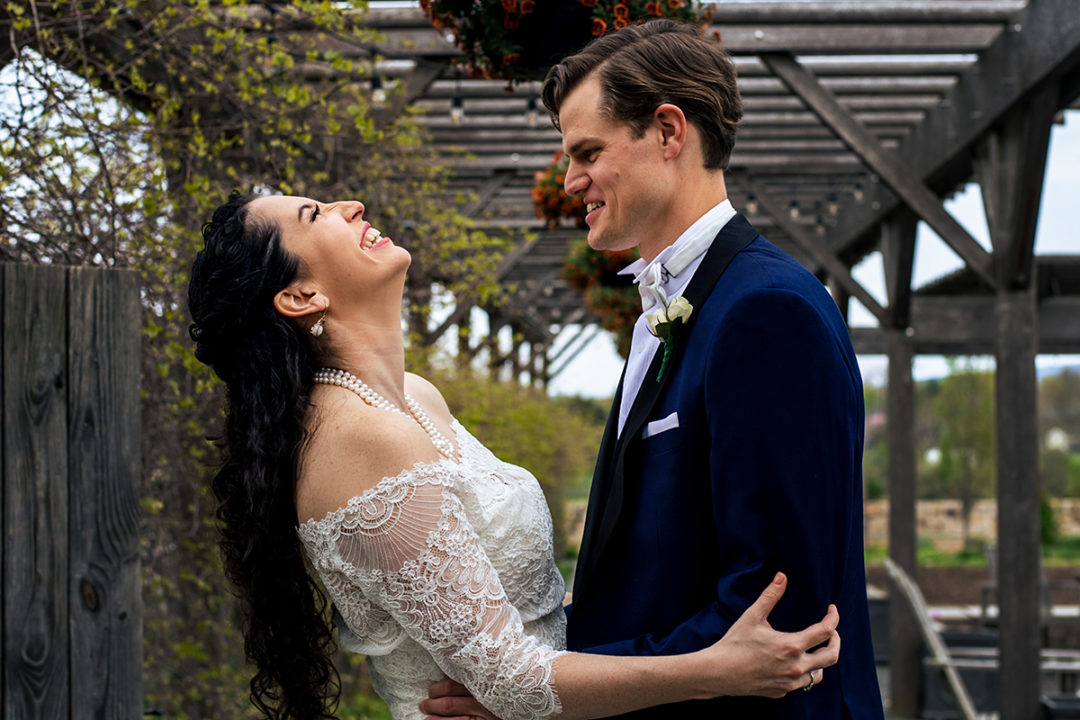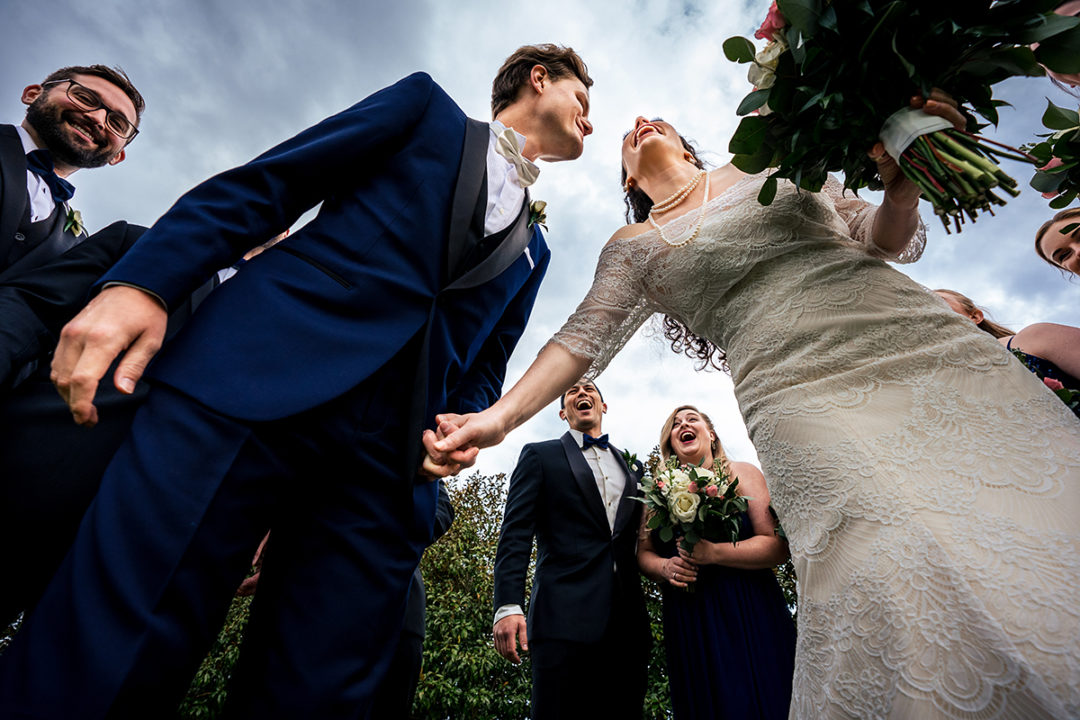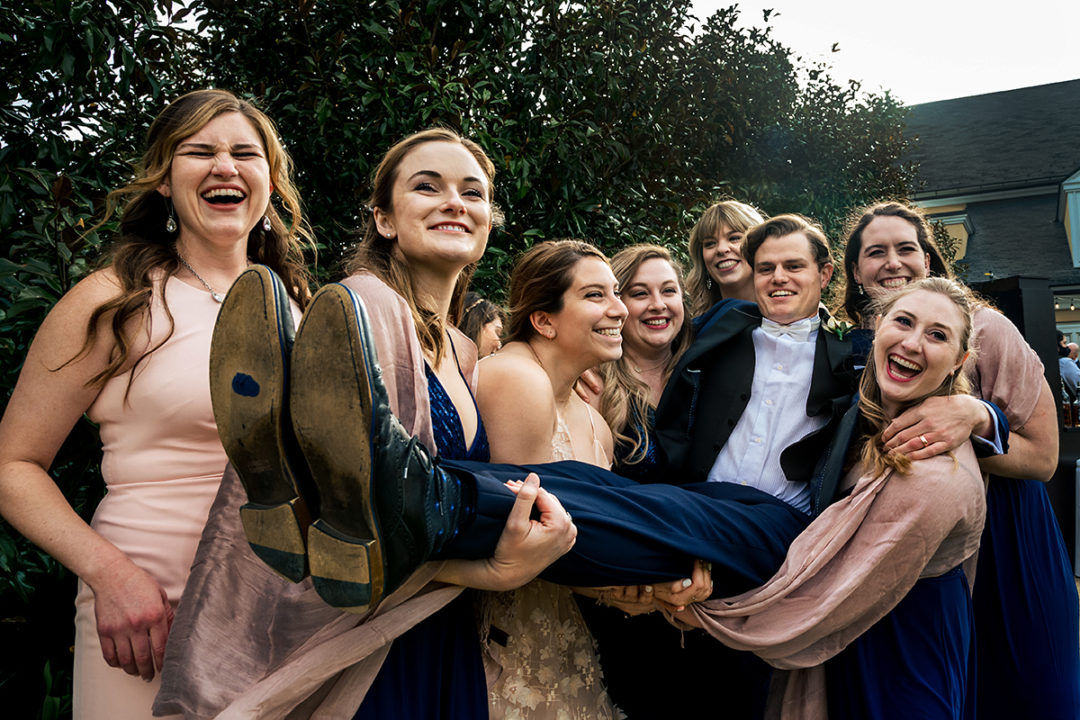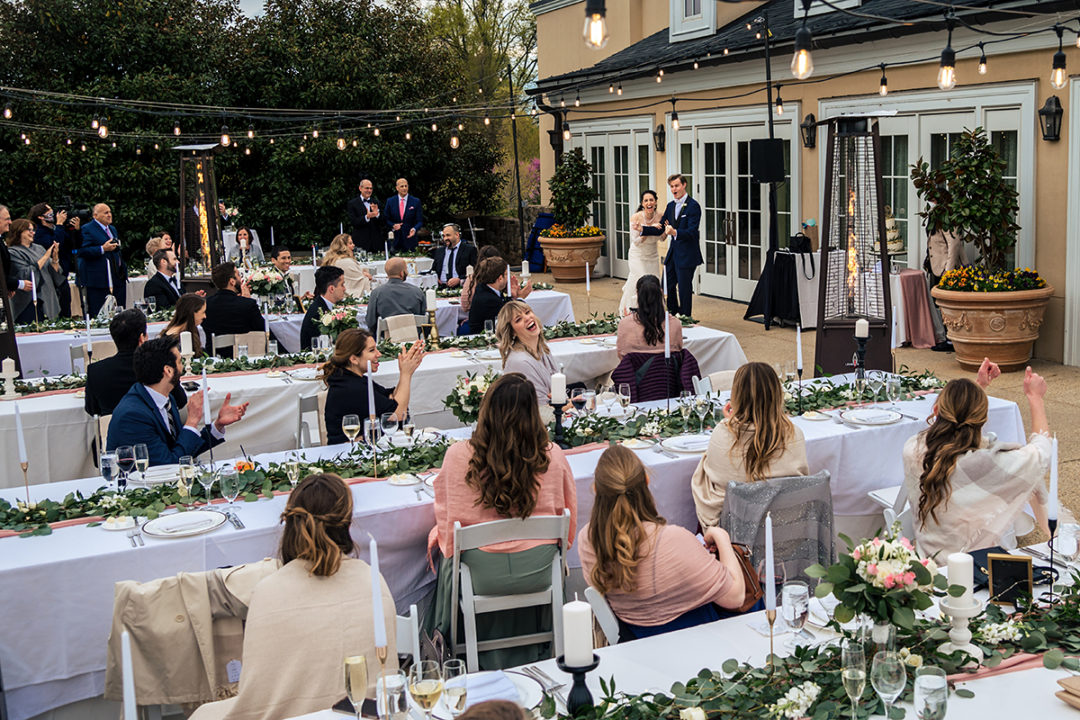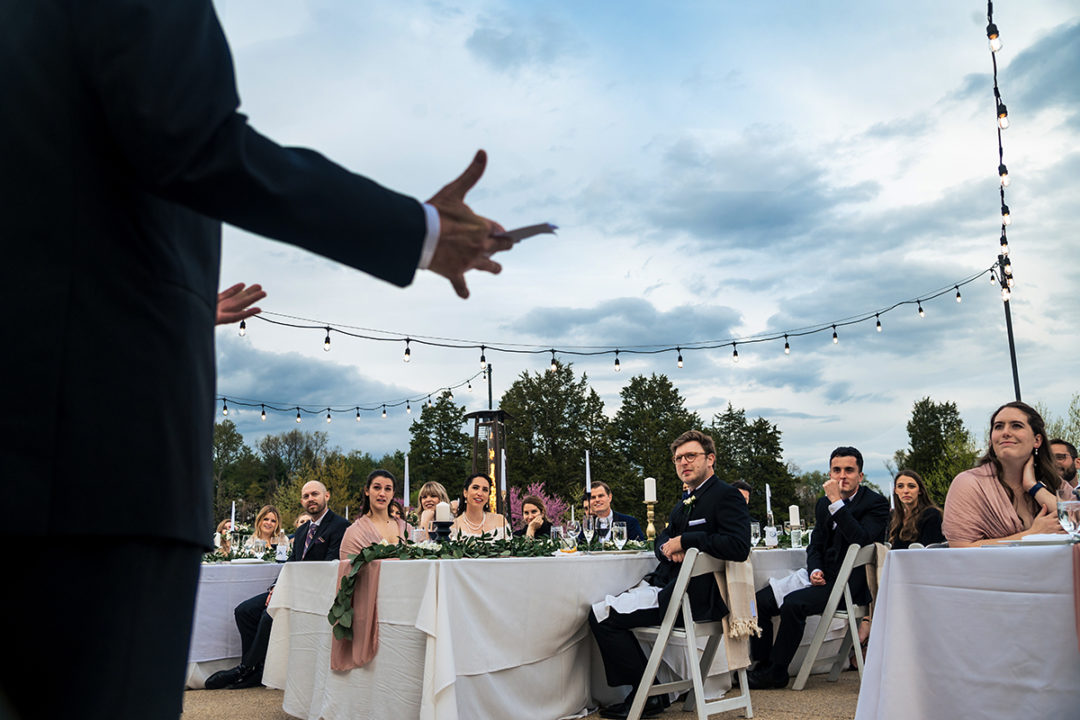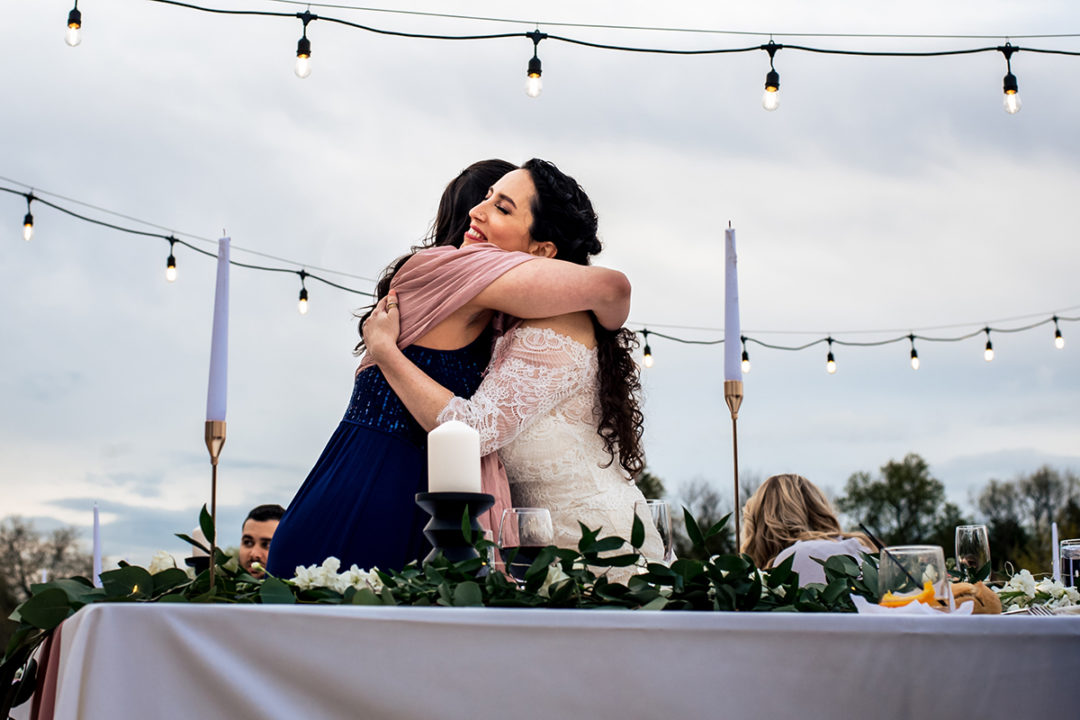 ---
Contact Us for More Information!
Interested in learning more about our services? Please visit our Wedding Photography FAQ page for answers to all your questions! Ready to inquire about our availability on your wedding date? Contact us now to get the conversation started!