Washington, D.C. Engagement Photography | Sam + John
What we love most about being wedding and engagement photographers in the Washington, DC area is that it is so easy to make the nation's capital a part of every couple's love story. Capturing the emotions that two people feel for one another with one of Washington's beautiful monuments or in one of the wonderful Smithsonian Museums really gives the resulting images a "DC feel!" Working in Washington also mean that we are never short of wonderful portrait locations!
National Gallery of Art Engagement Session
We met Sam and John at the National Gallery of Art and started their photo session there. Doing engagement or wedding photography sessions at this museum is great, because it offers such a wonderful range of options and allows the photographers to find backdrops that suit the personalities of the particular couple. There are parts of the National Gallery that are more traditional, with classical paintings and statues, but there is also a modern wing that features more whimsical and offbeat work. Connecting the two sides is the famous Leo Villareal Multiverse, an underground moving walkway through a silver tunnel illuminated by patterns of flashing white lights. Sam and John are very fun people, so we thought that would be a good place in which to start the session.
We definitely made the right choice! The minute Sam and John got onto the moving walkway, they started cuddling, smiling and giggling. The setting brought out their playful sides, and that made for some very natural and fun images!
After we finished taking pictures inside the National Gallery, we wandered around the outsides of several of the other Smithsonian buildings near the National Mall. As the engagement session progressed, we could see what drew them to one another. When they cuddled in the Mary Livingston Ripley Gardens behind the Smithsonian Castle, we could see that they were soulmates and put on this planet to be with each other. The were in a world of their own and looked at each other like no one else existed.
We finished their session a few blocks from the National Mall amid some vibrant tulips that complimented Sam's beautiful red hair and the glow of the setting sun.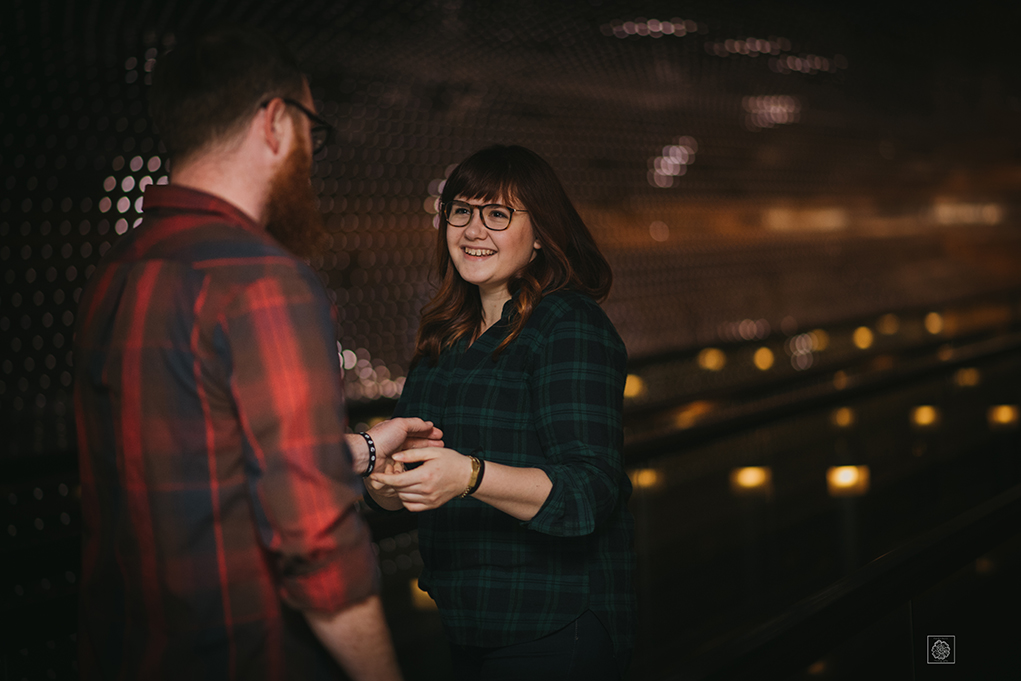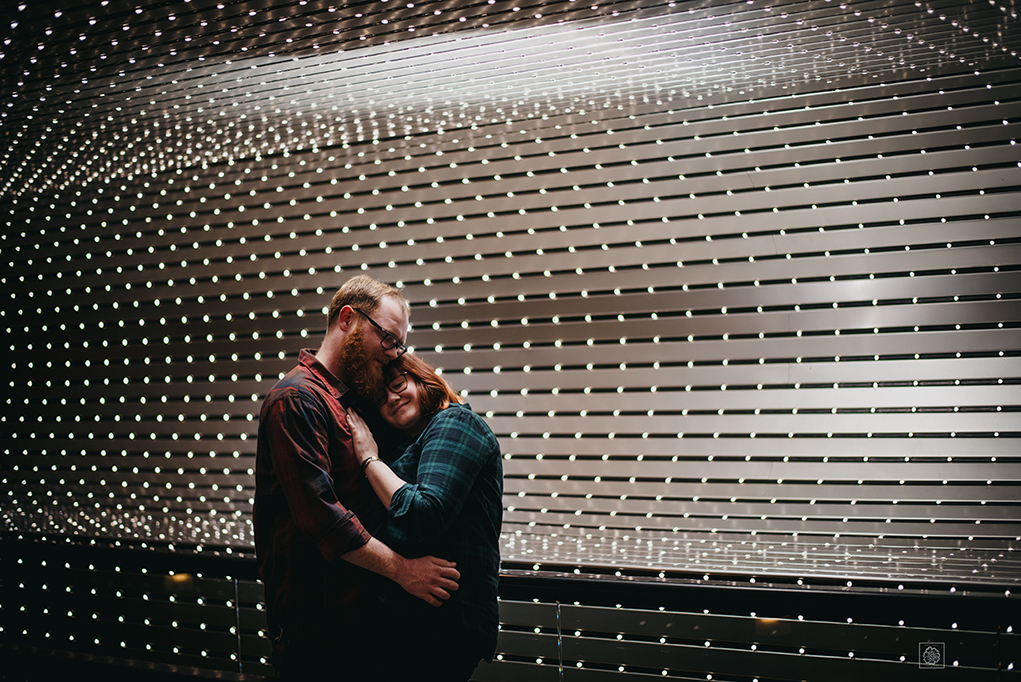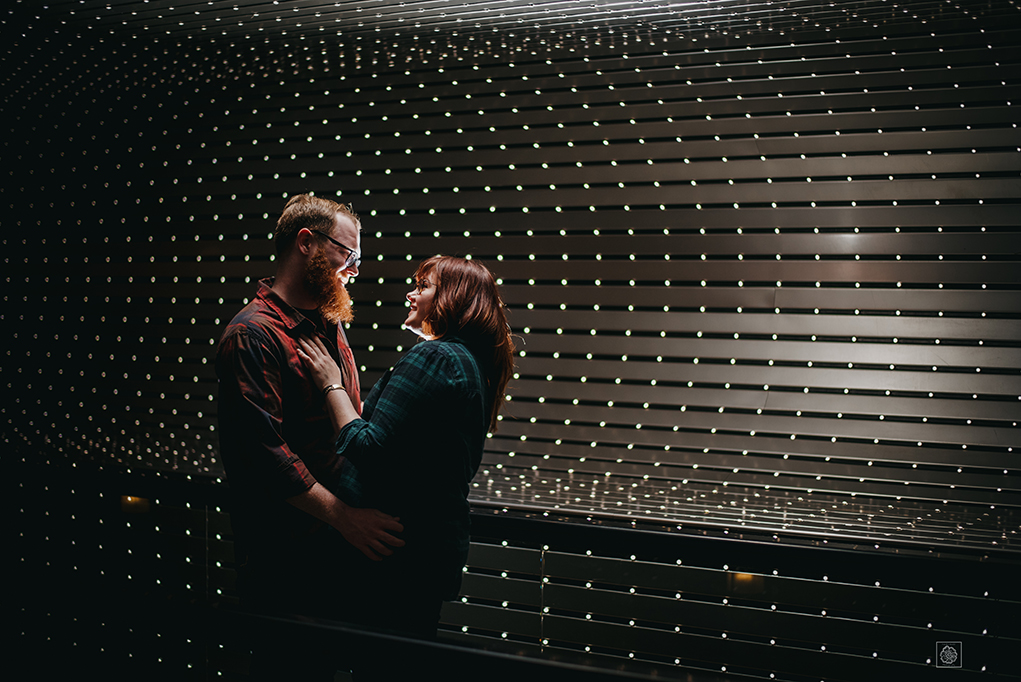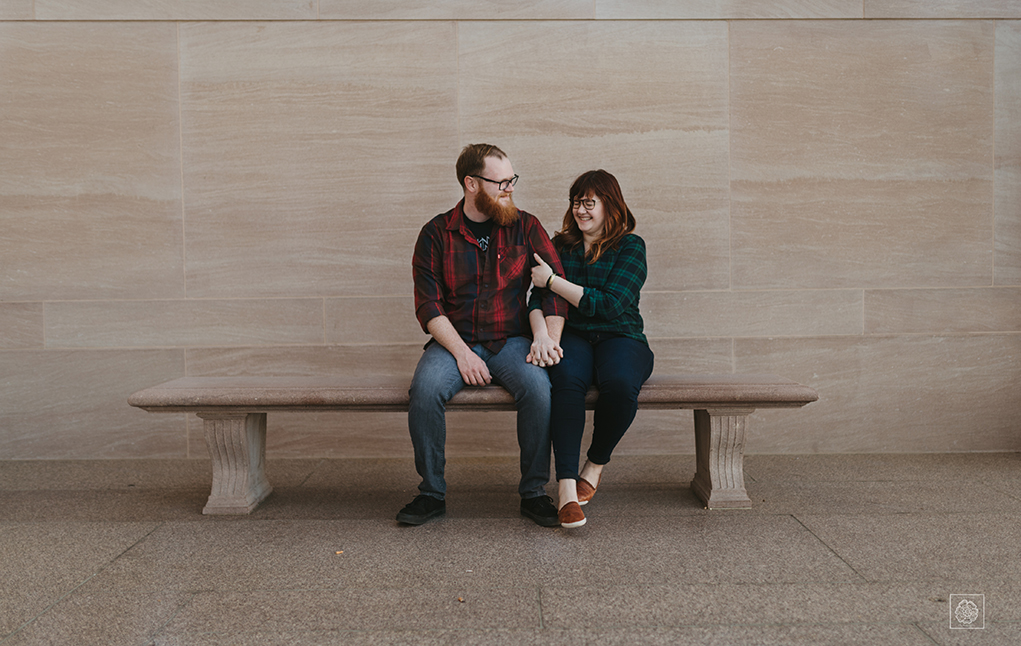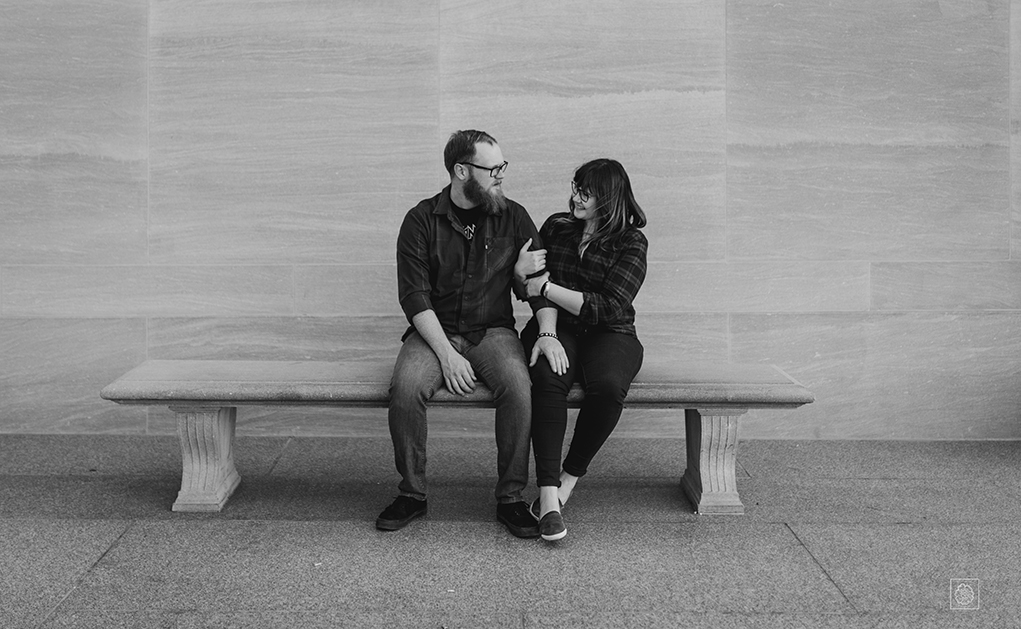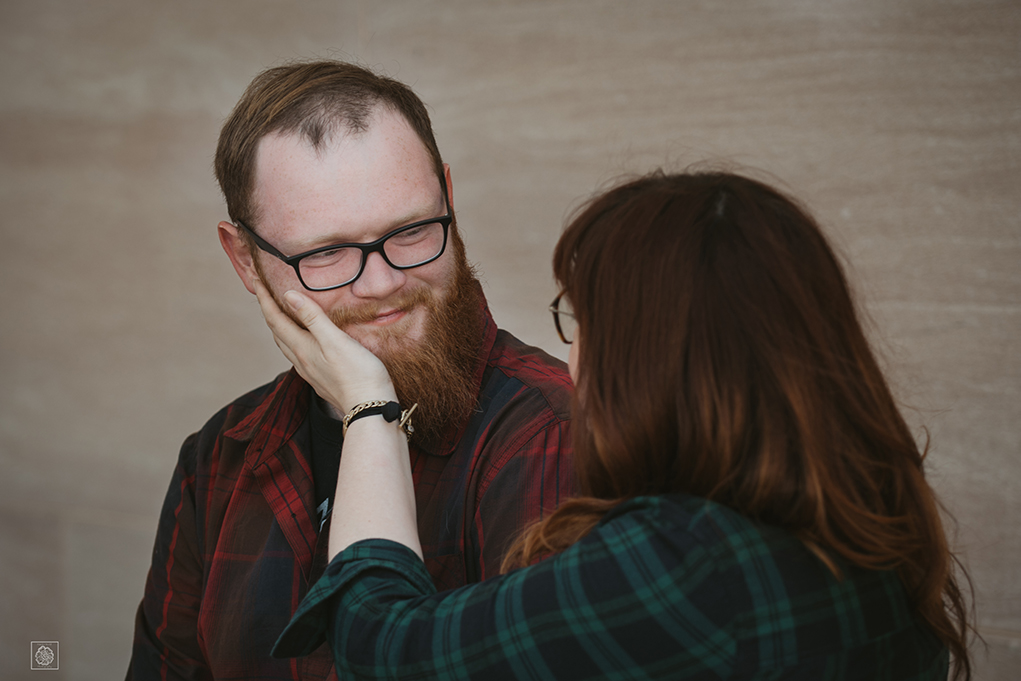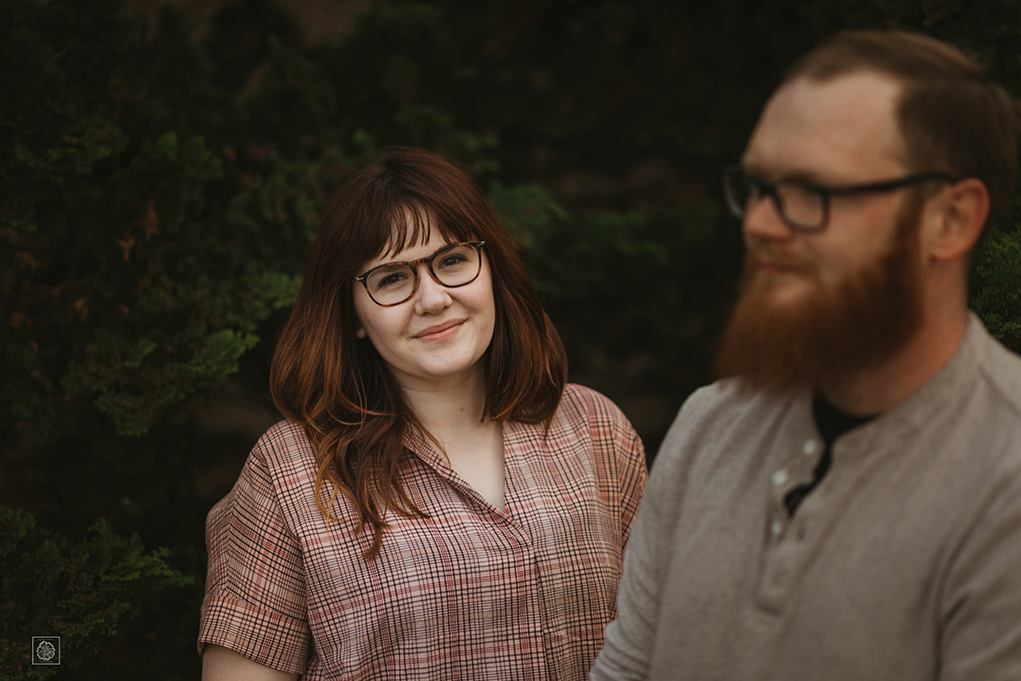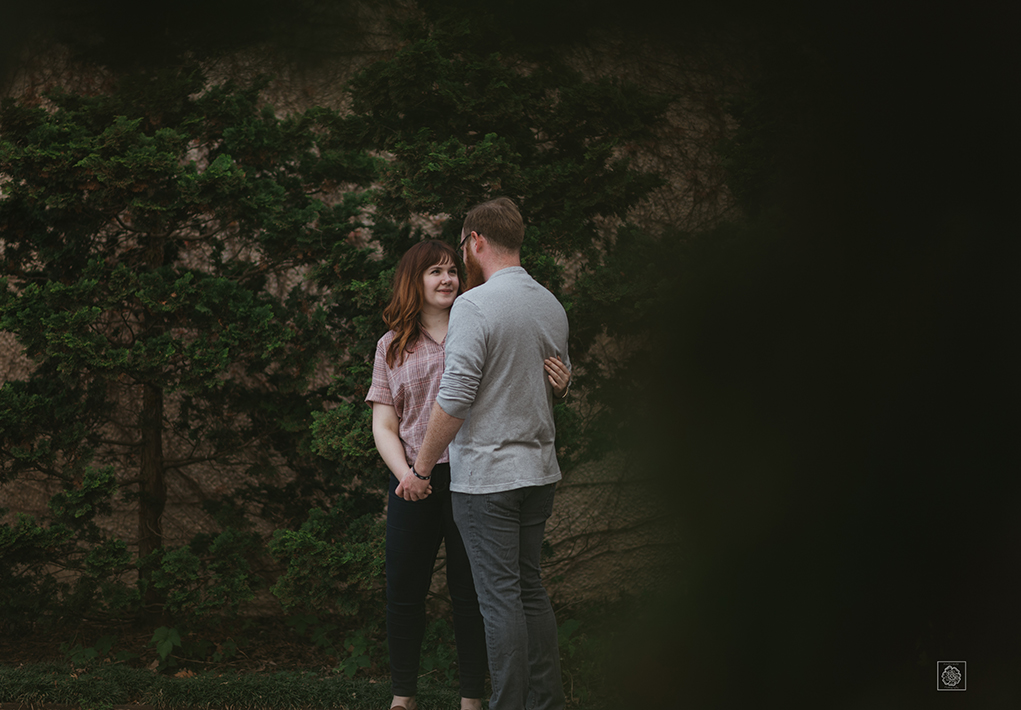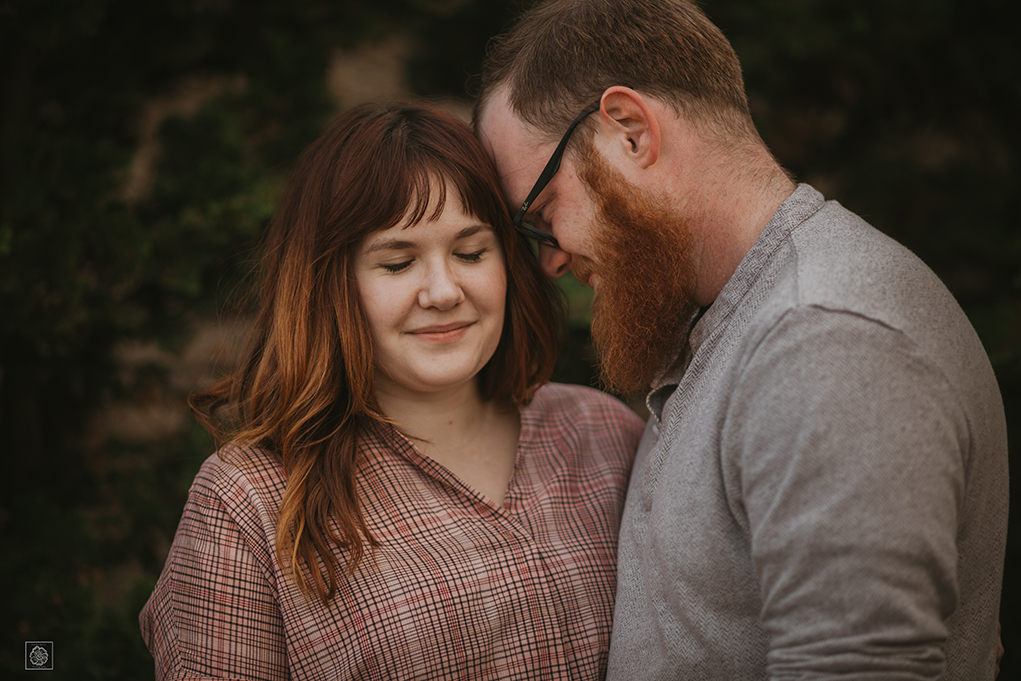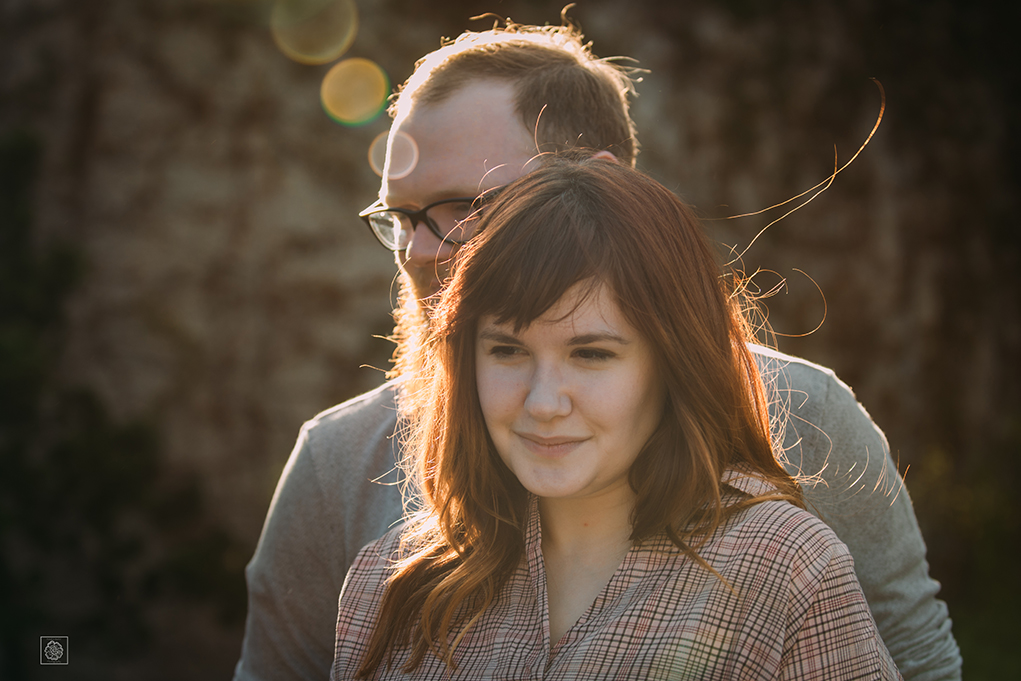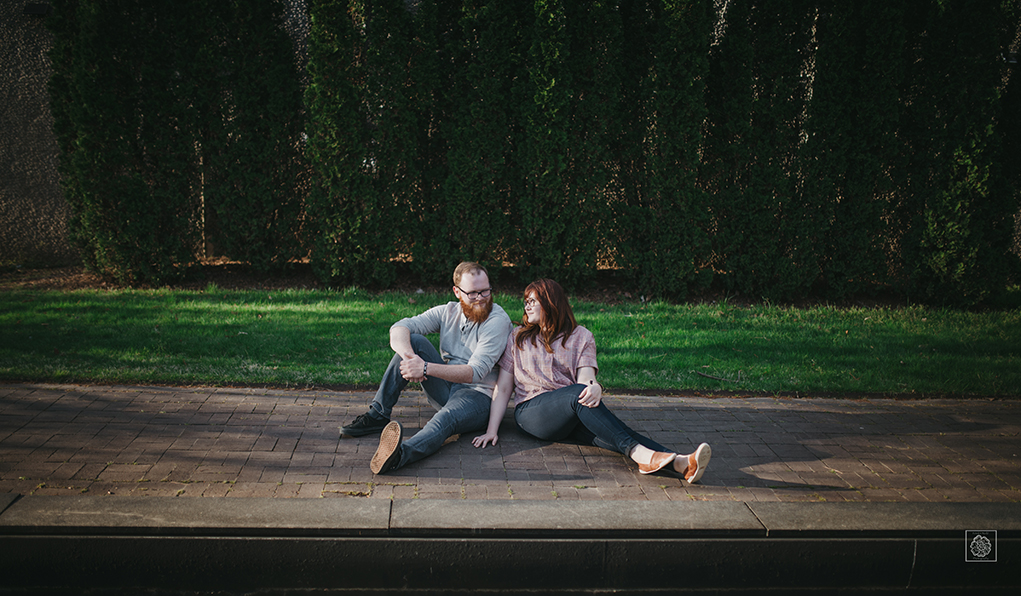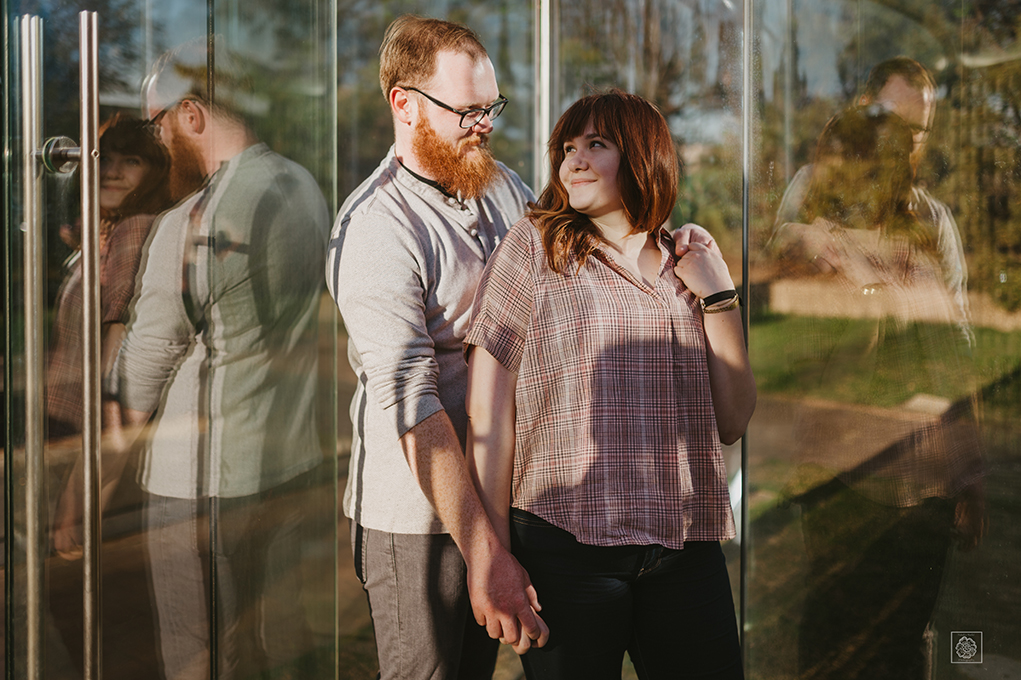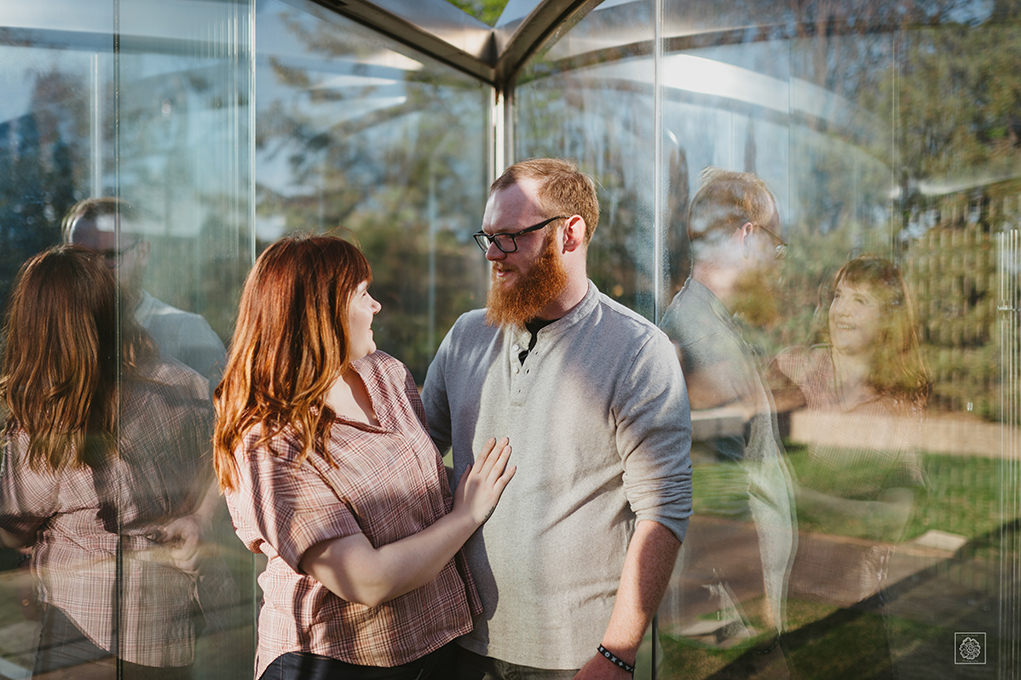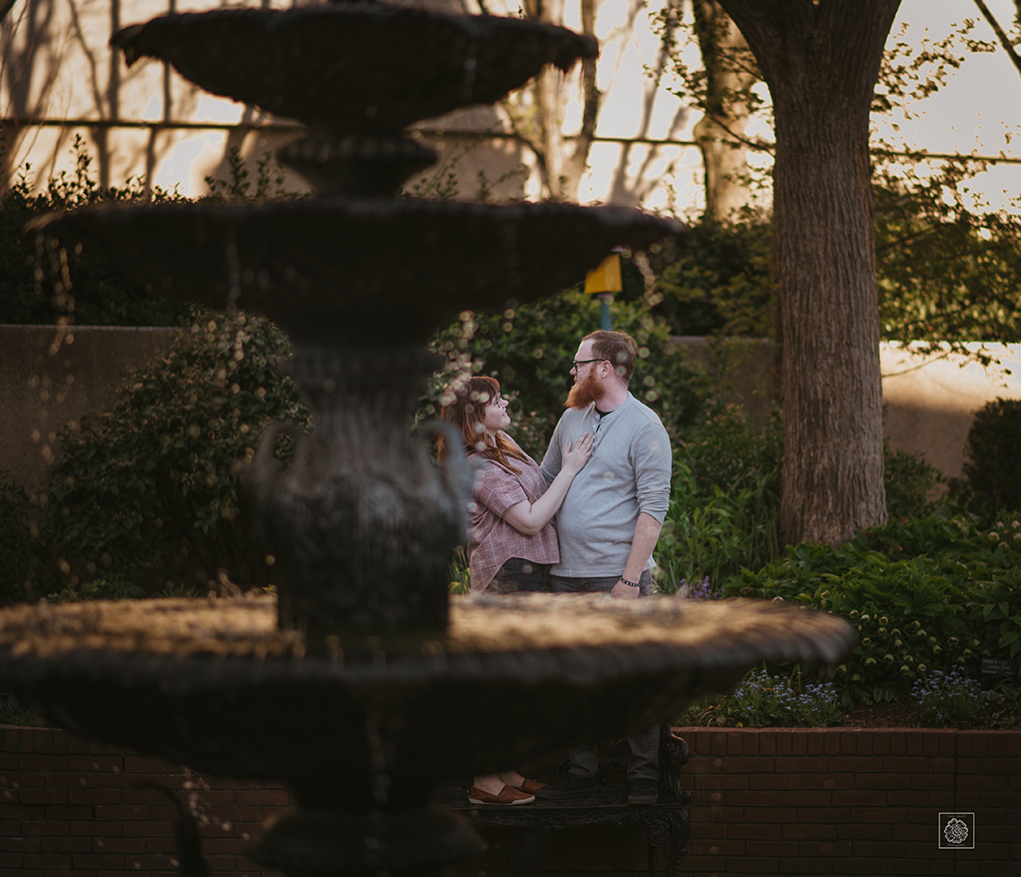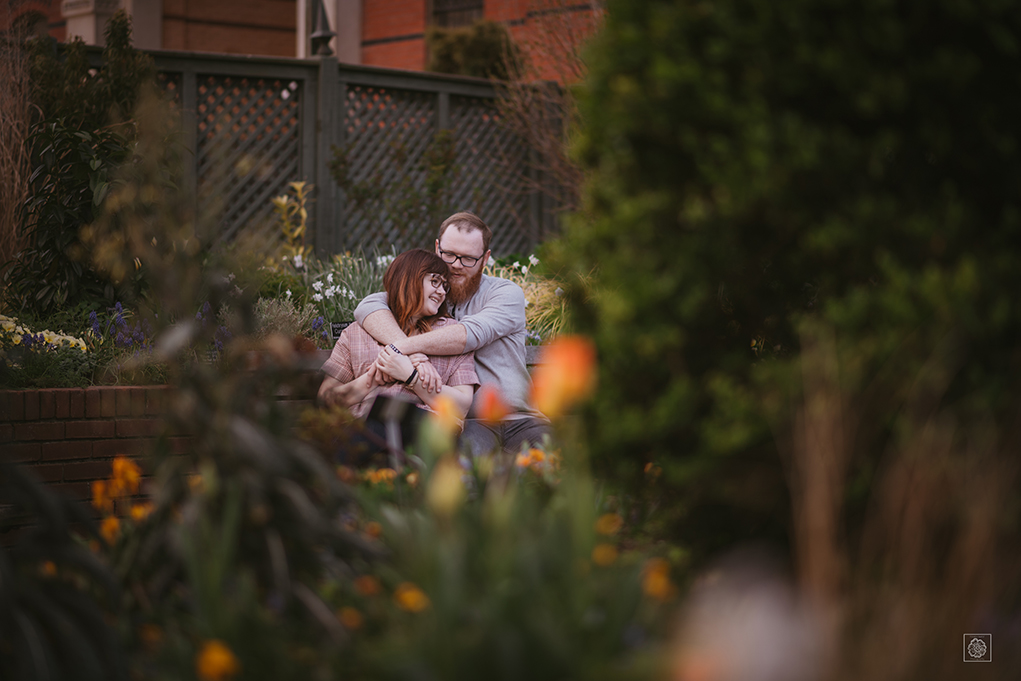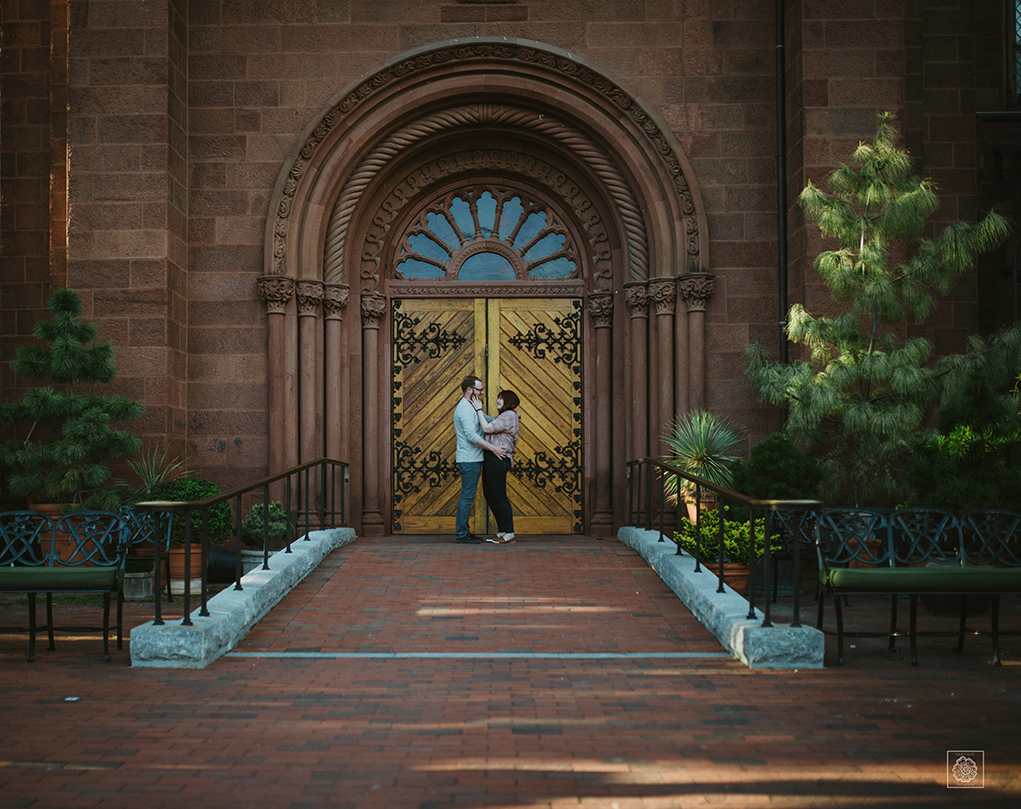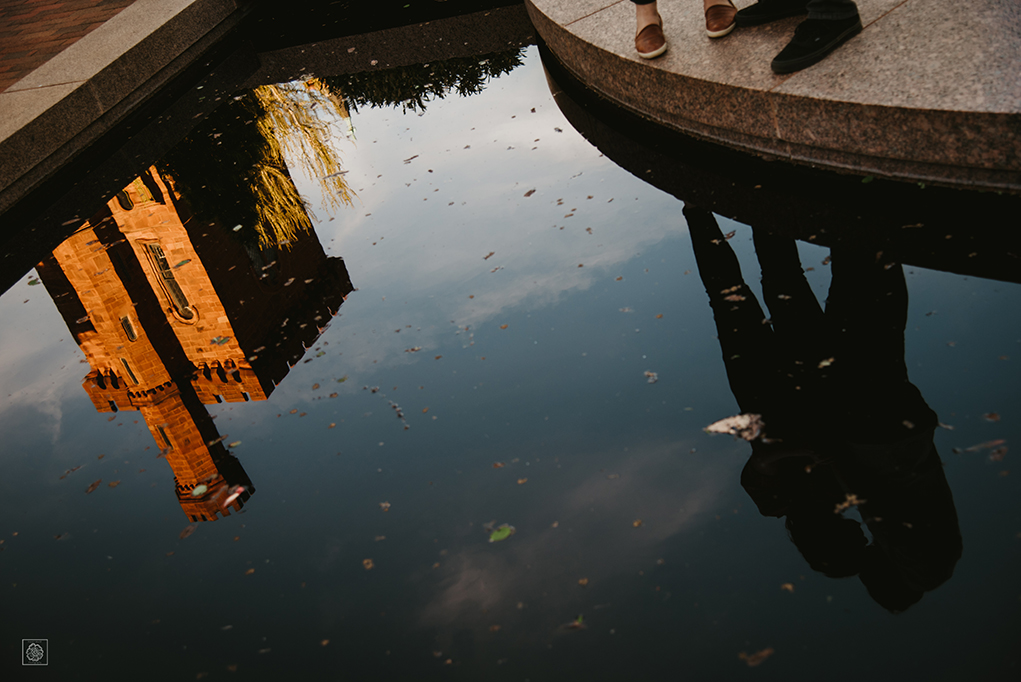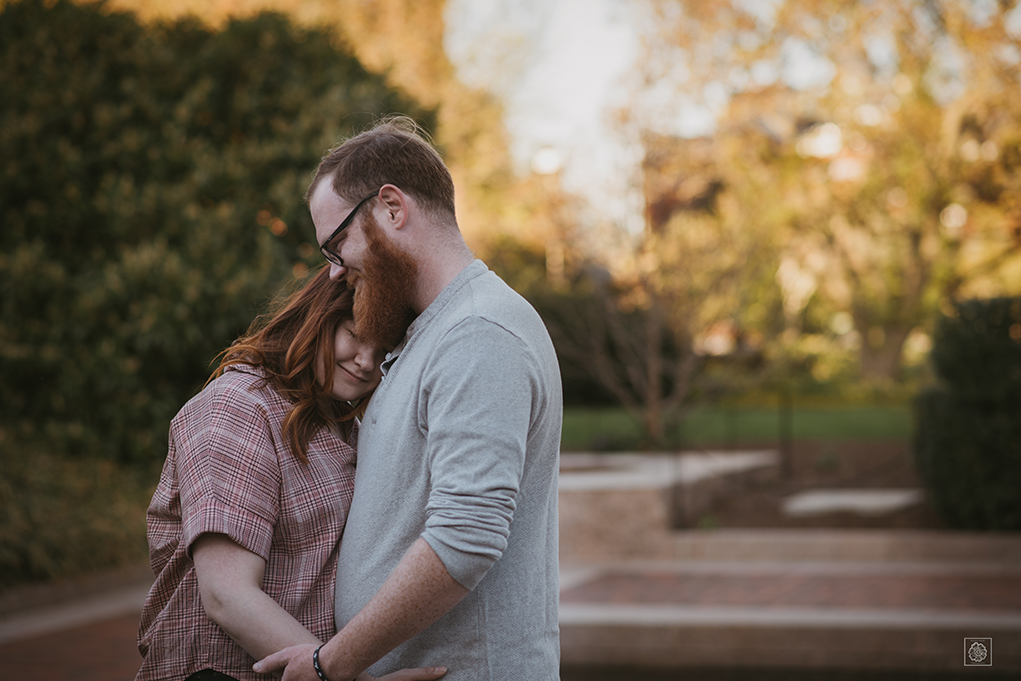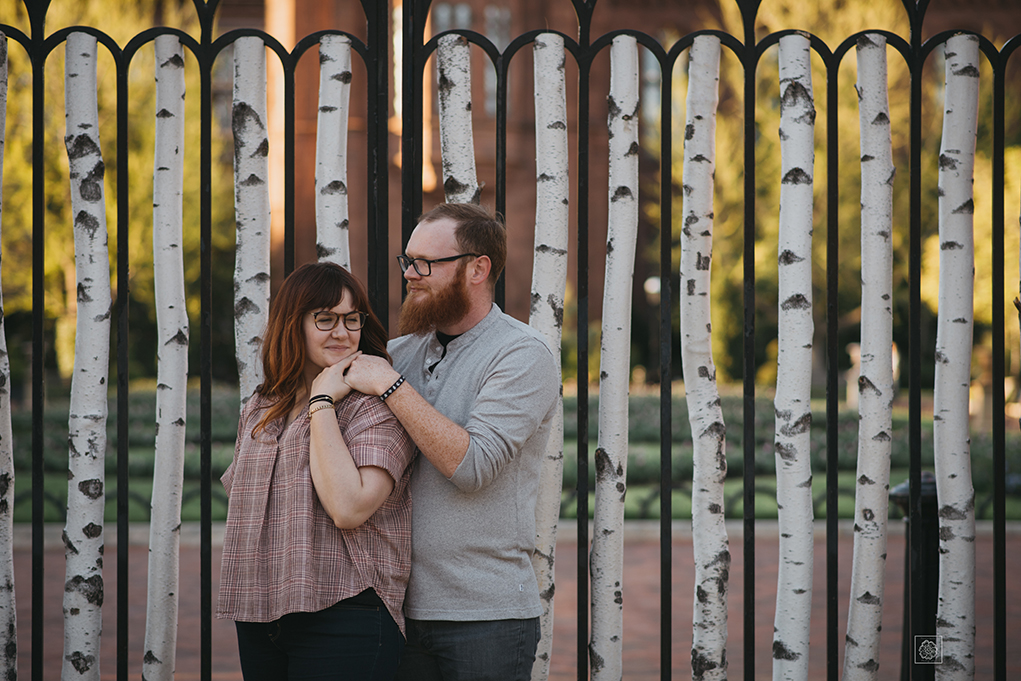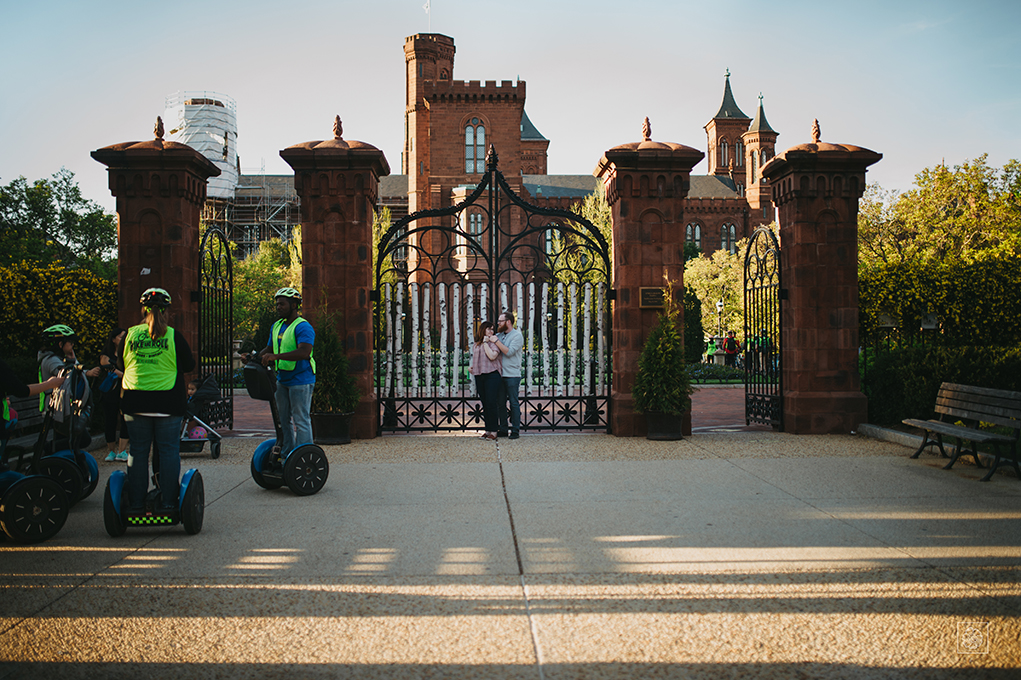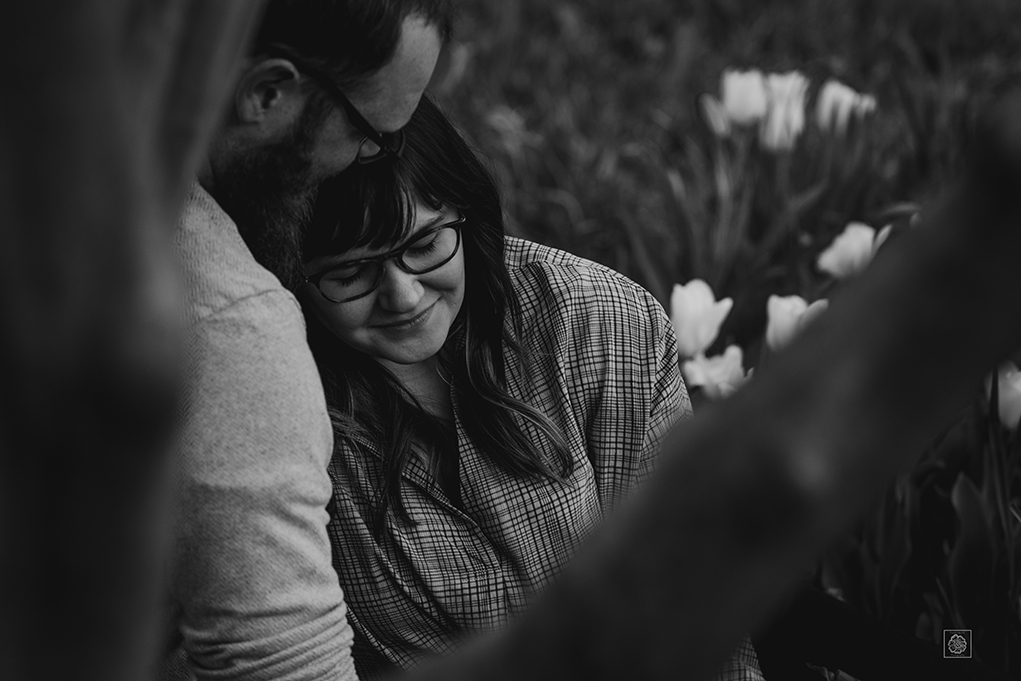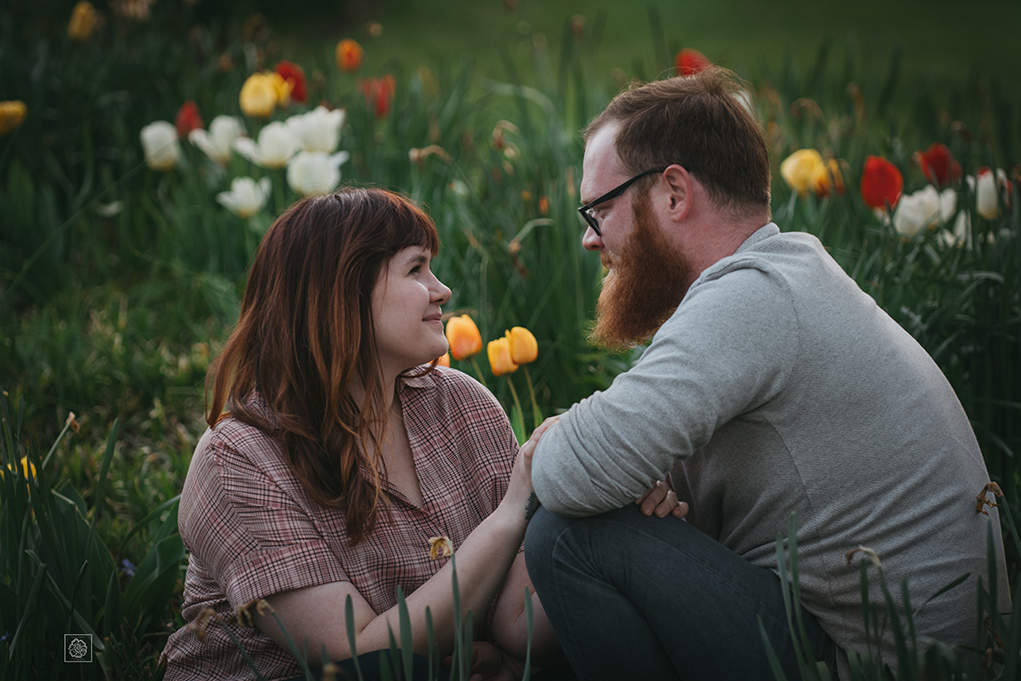 ---
Contact Us for More Information!
We hope that you enjoyed this glimpse of what your own photo gallery will look like if you book us for your engagement photoshoot. We also hope it has piqued your interest about our services! For our part, we can't wait to hear more about what you have planned for your big day! So go ahead and send us a message here.
Planning a destination wedding? No problem! Though we are based in Washington DC, we often travel for weddings and engagement sessions. That has taken us to countries in Asia, Europe and various cities within the US.