Sam and Ally's City Club of Washington wedding was among the most touching marriage celebrations that these DC wedding photographers have ever photographed. Two people committing themselves to one another is always going to be an emotional event, of course. At most weddings that we photograph, we capture on film at least one person wiping a tear from their eye. The outpouring of love and affection at Sam and Ally's wedding, however, was far beyond anything we had experienced before. And that led to photographs that were as beautiful as the sentiments they preserved for this lovely couple.
The day started relatively quietly, with both brides getting ready in the company of their bridal parties. Sam, her sisters and her closest friends got dressed in an AirBNB in DC's Petworth neighborhood. Ally put on her attire for her City Club of Washington wedding alongside her bridesmen and bridesmaids. There were plenty of lovely moments in those interactions but no huge displays of emotion. We also photographed Sam's sisters helping her into her dress and laughing as she snuck a quick sip from her mimosa. We also got an authentically "DC" photo of Ally and her bridal party waiting for their Uber on 13th St. NW.
First Look Photos from City Club of Washington Wedding
The emotions really started pouring out once the two brides saw each other for the first time before their City Club of Washington wedding. They shared a first look on a wooden walkway spanning a small bay in the Potomac River. As soon as Sam and Ally turned around, seeing one another in wedding clothes brought forth a flood of feelings. Both brides immediately began crying tears of joy. That caused several members of the bridal party watching from the shore to get misty-eyed.
Emotional City Club of Washington Wedding
The tears flowed even more freely once the brides were back at the main site for their City Club of Washington wedding. Sam had first looks with her mother and father, and both moments left the participants and many of the onlookers wiping away tears of joy. Those feelings carried over to Sam and Ally's lovely ceremony in the gorgeous atrium just outside the club's main entrance. Before Sam even joined Ally at the altar, we photographed some of the wedding guests misting up. In fact, every time we took a picture of the crowd during the ceremony, someone was dabbing their eyes with a napkin or handkerchief. Especially once happy tears started streaming down Ally's face as she watched Sam descend the City Club of Washington's ornate staircase toward her.
DC Same Sex City Club of Washington Wedding Photographers
As moving as all these moments were, however, they were not the ones that really defined Sam and Ally's City Club of Washington wedding for us. Those occurred just after the brides tied the knot. Instead of heading back into the club with their guests, Sam and Ally proceeded up the stairs to prepare for their family formal portraits. They enjoyed a moment of privacy, which gave Ally a chance to wipe her eyes. The brides were not alone for long, however, nor did Ally's eyes stay dry. Within a minute, their wedding party came bounding up the stairs. Their bridesmen and bridesmaids quickly enveloped them in bearhugs, and within moments, everyone was crying tears of joy. That moment made it abundantly clear just how much everyone present loved the brides and how happy it made them to see Sam and Ally happy.
When we say everyone teared up during those lovely post-ceremony moments, we do mean everyone. Even Sam and Ally's DC wedding photographers got a little choked up watching this heartfelt scene. The same was true during the speeches portion of their City Club of Washington wedding reception. Ally's uncle gave an impromptu toast to and on behalf of the bride's grandparents. When he alluded to the health problems that prevented their relatives from attending, there was nary a dry eye in the house, including ours.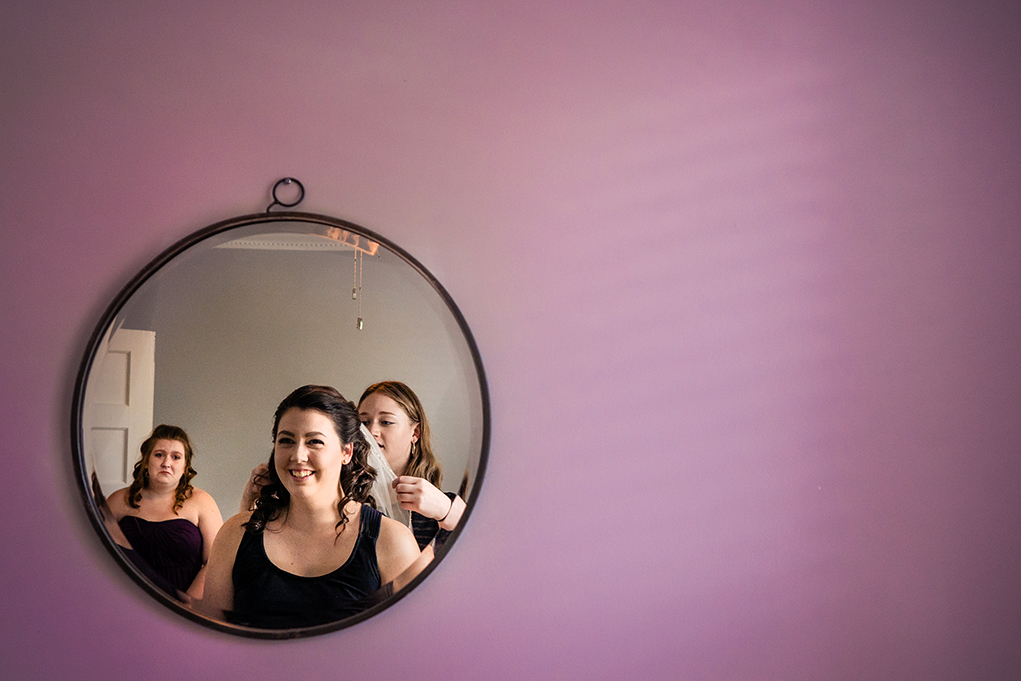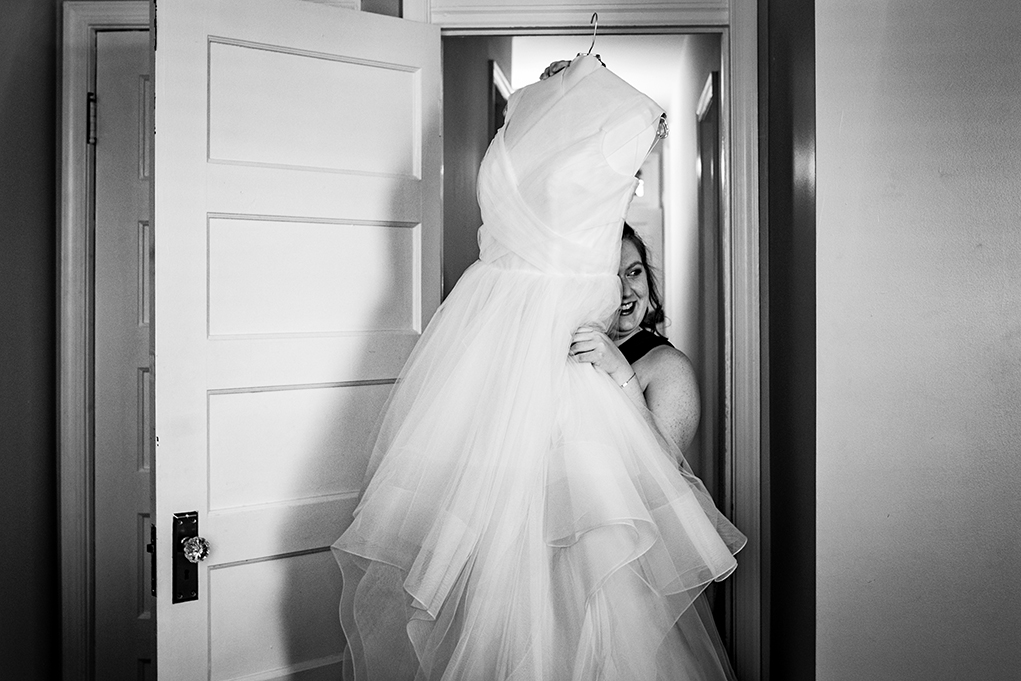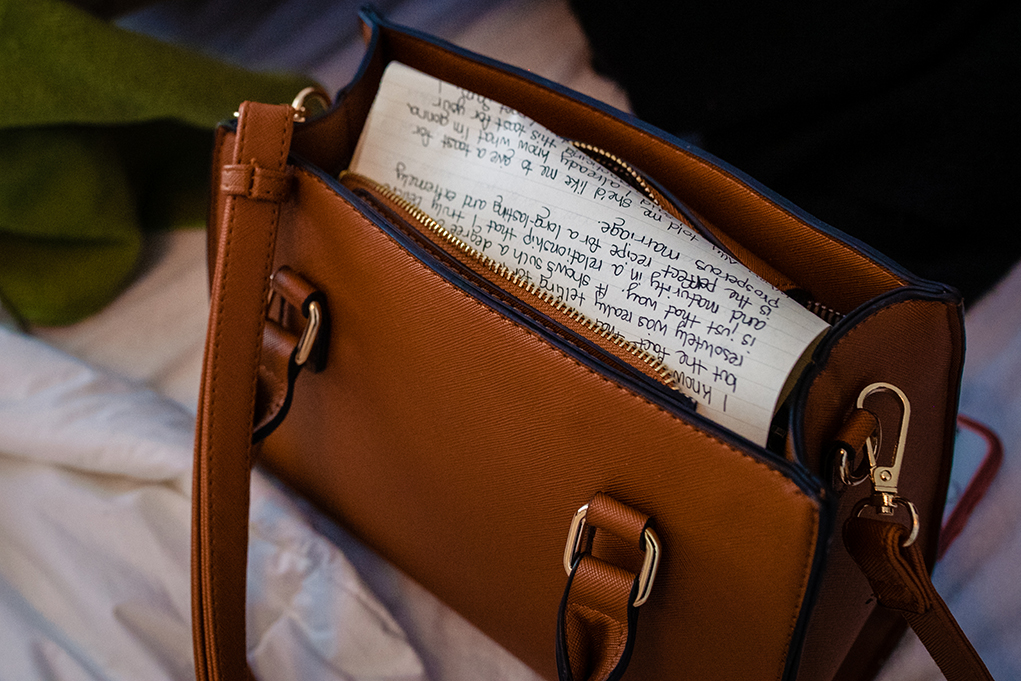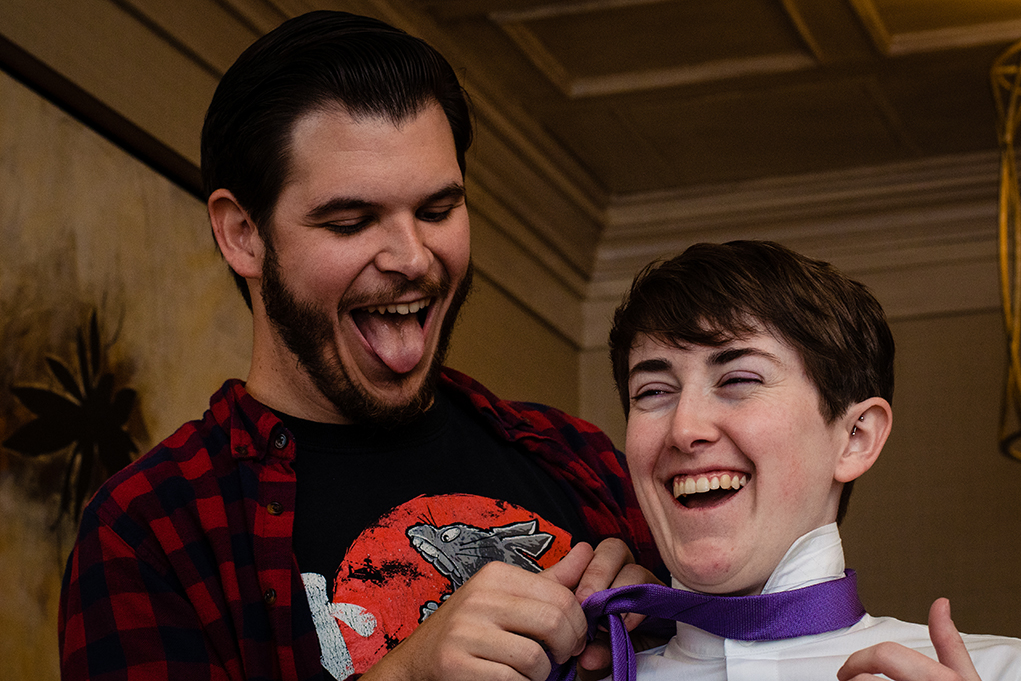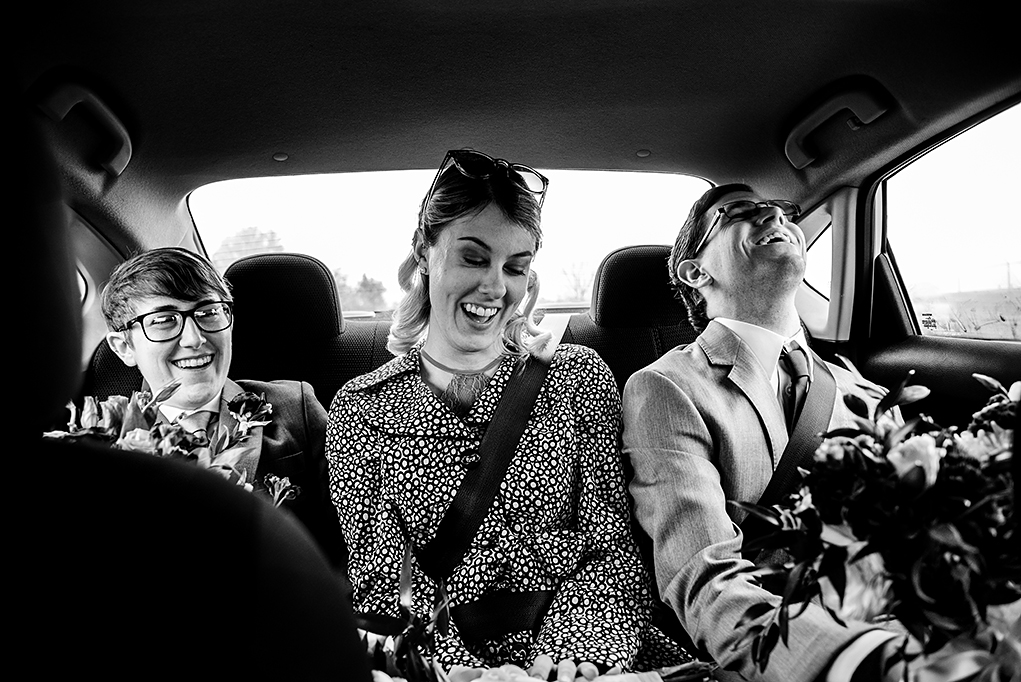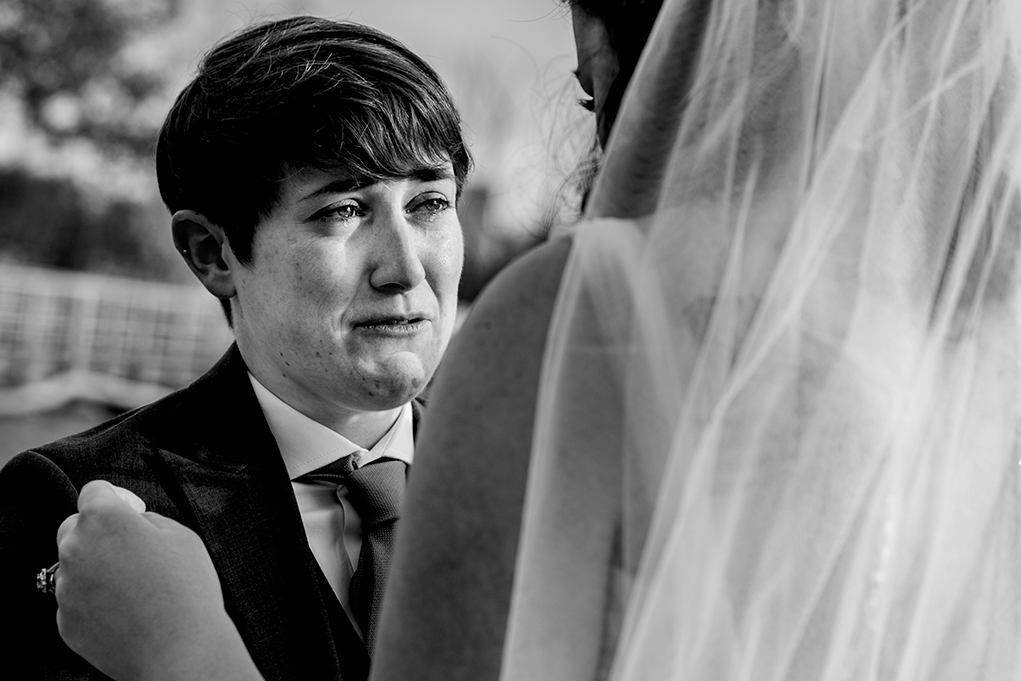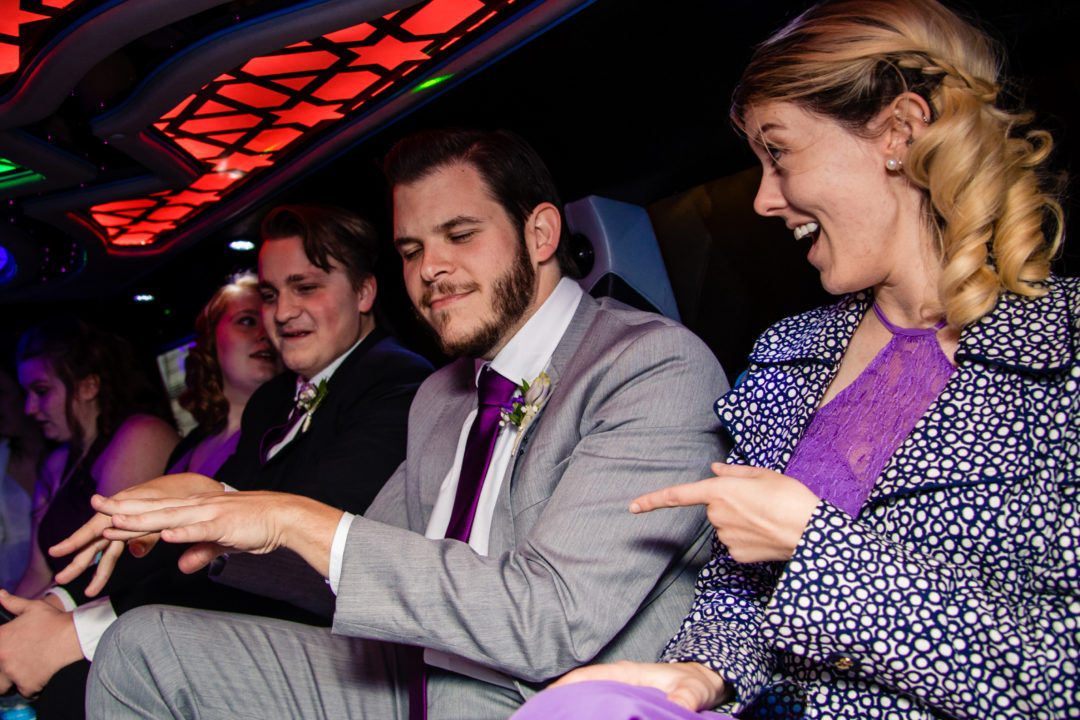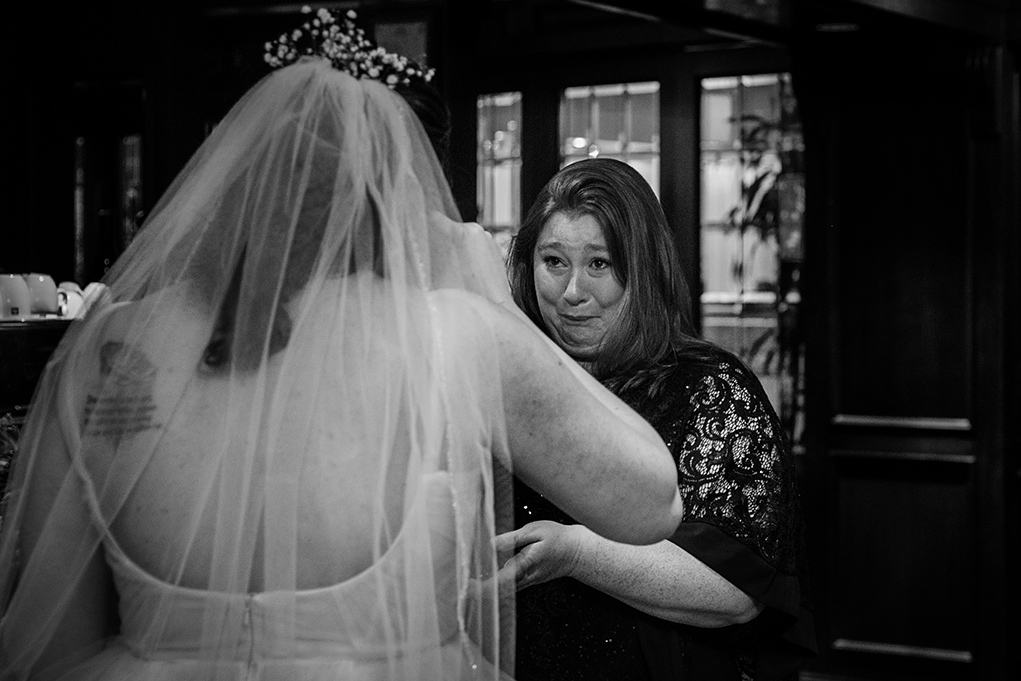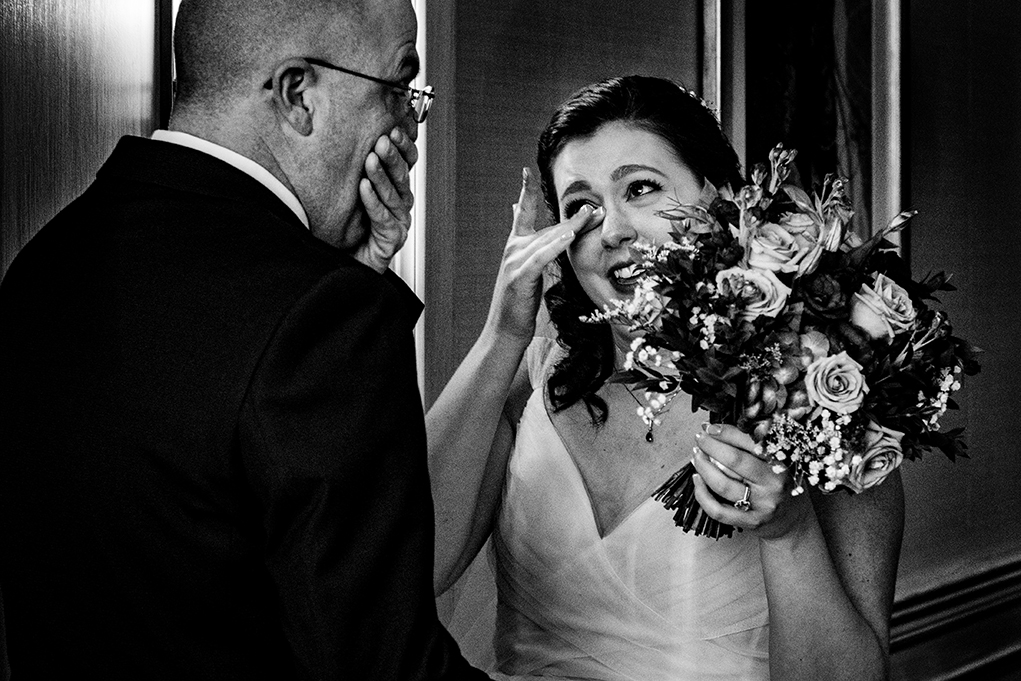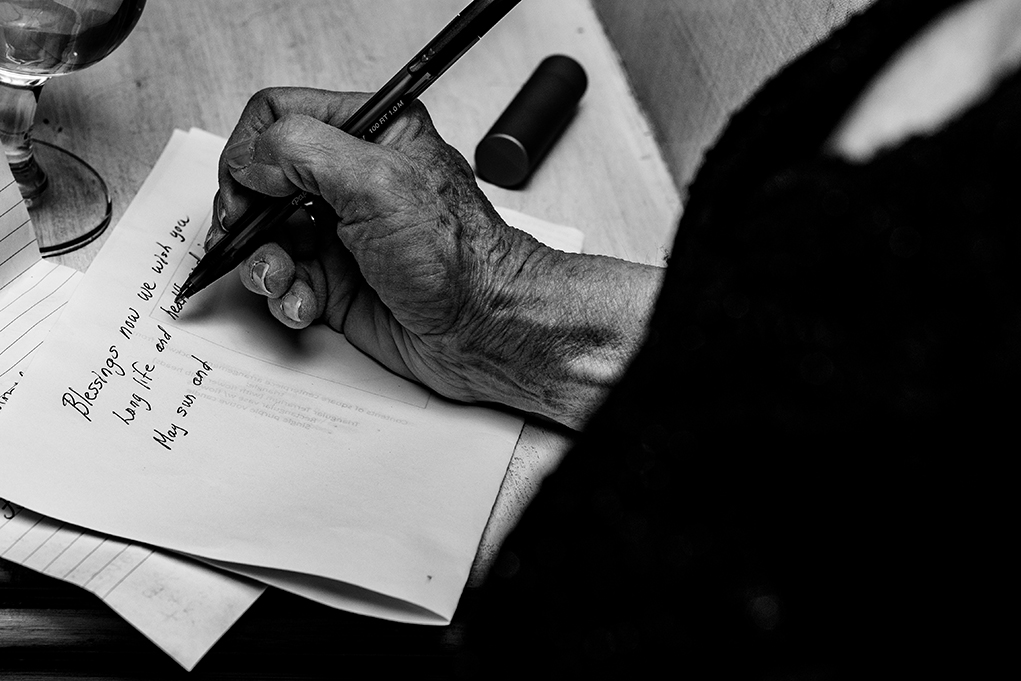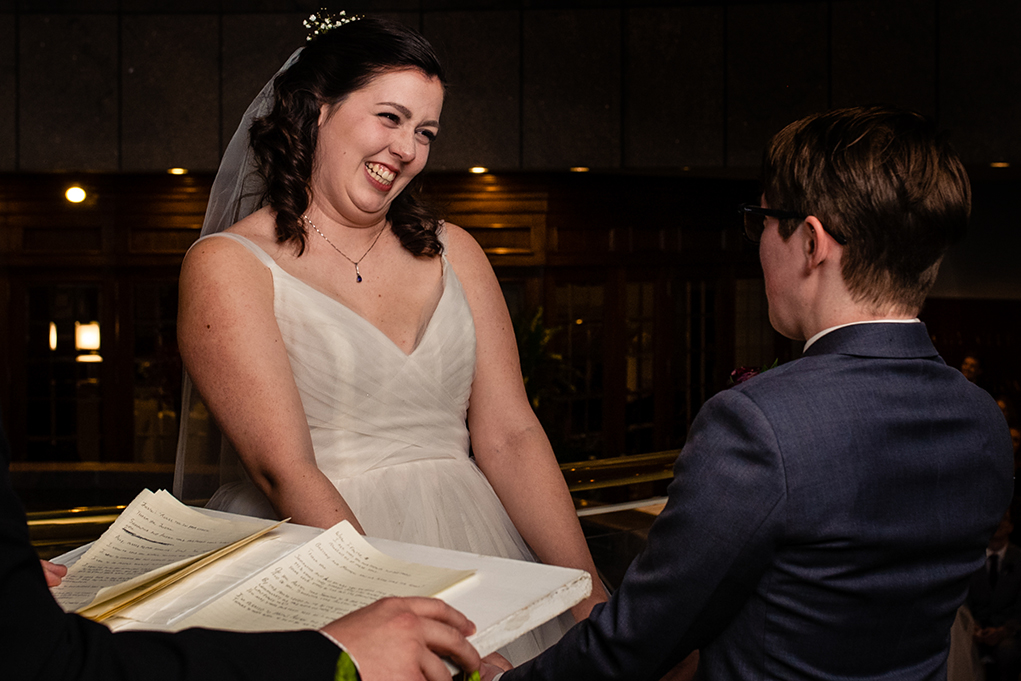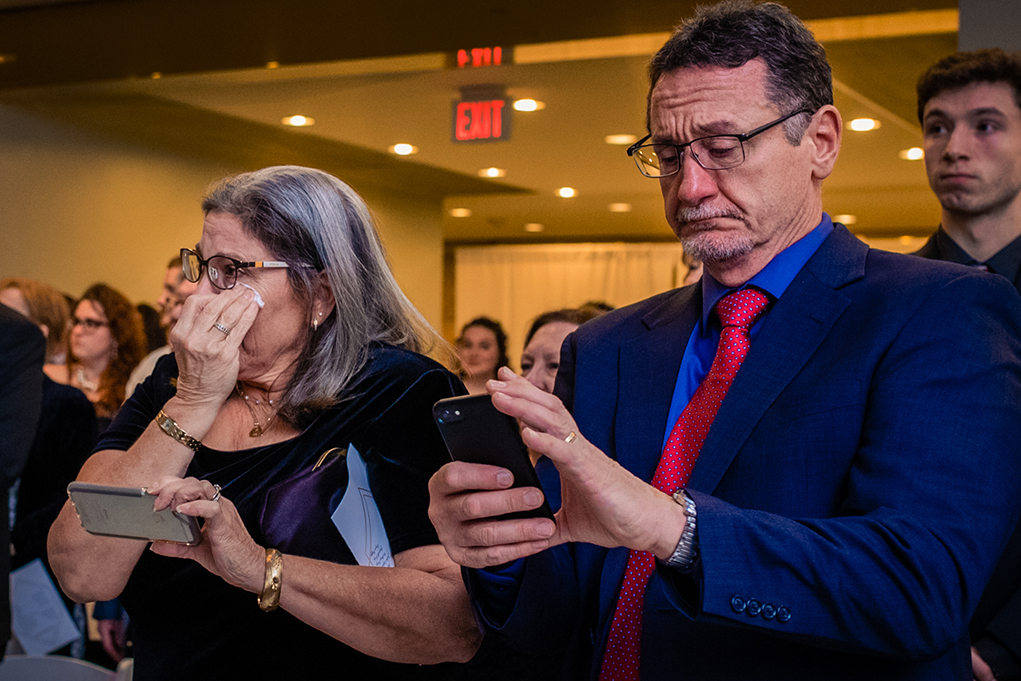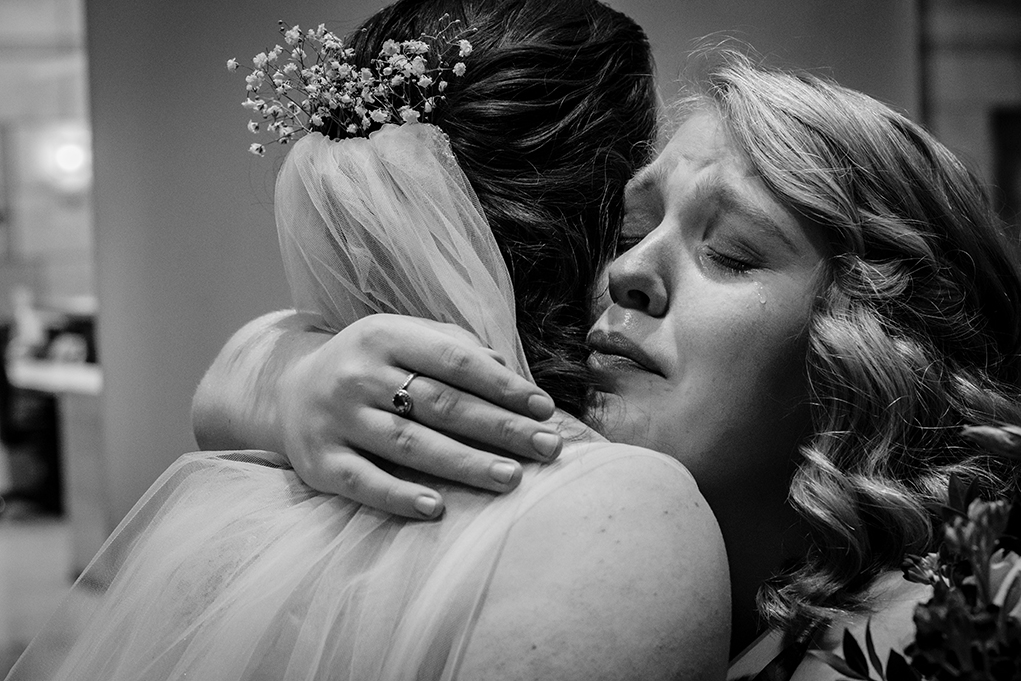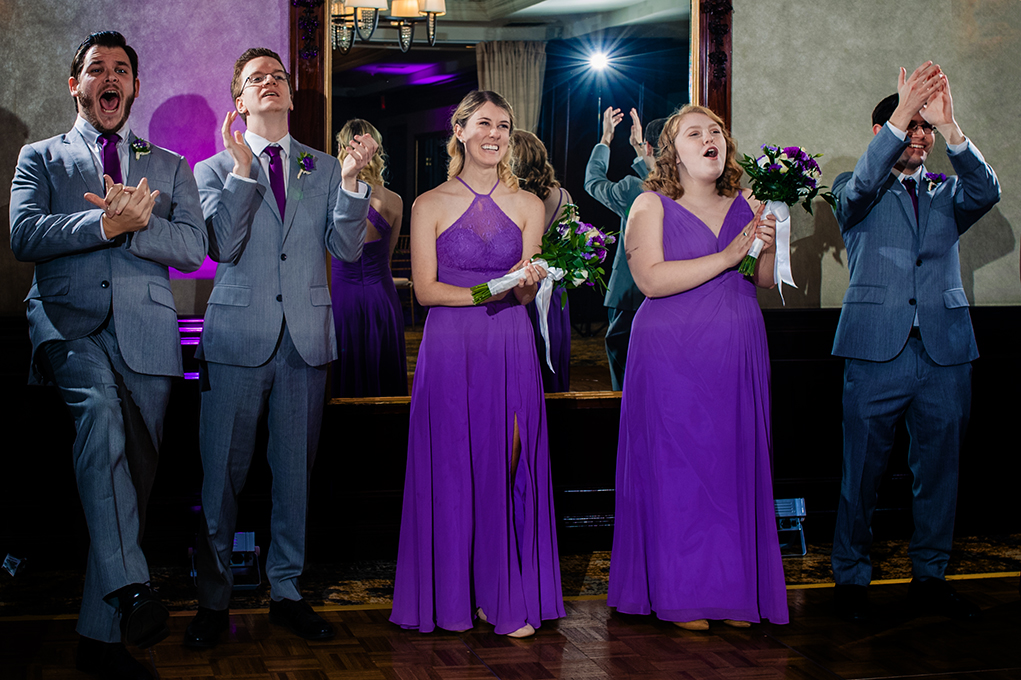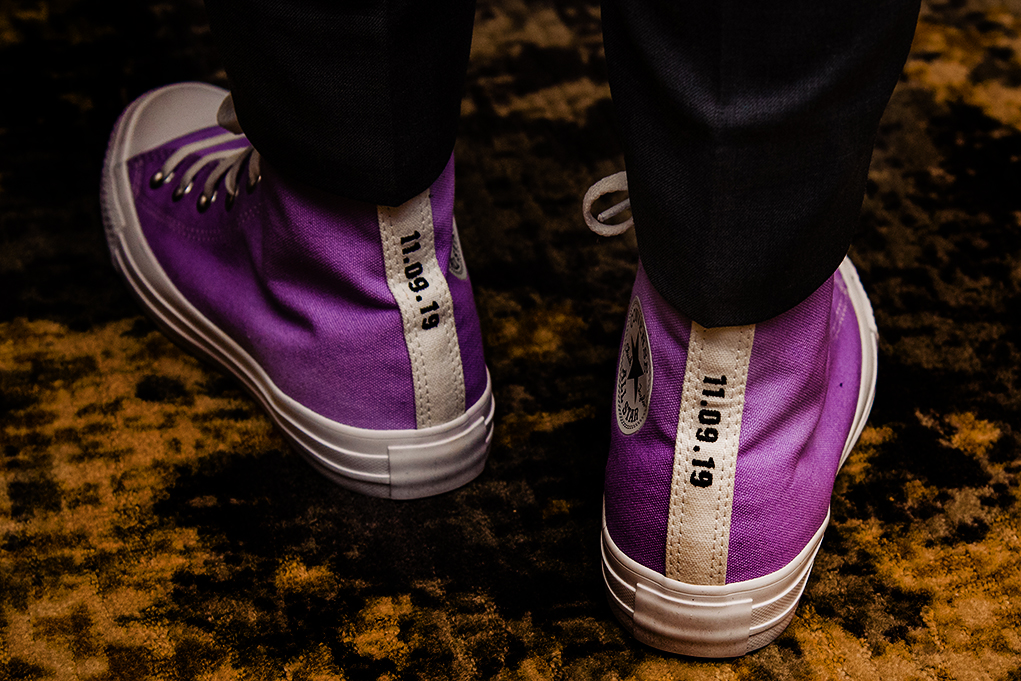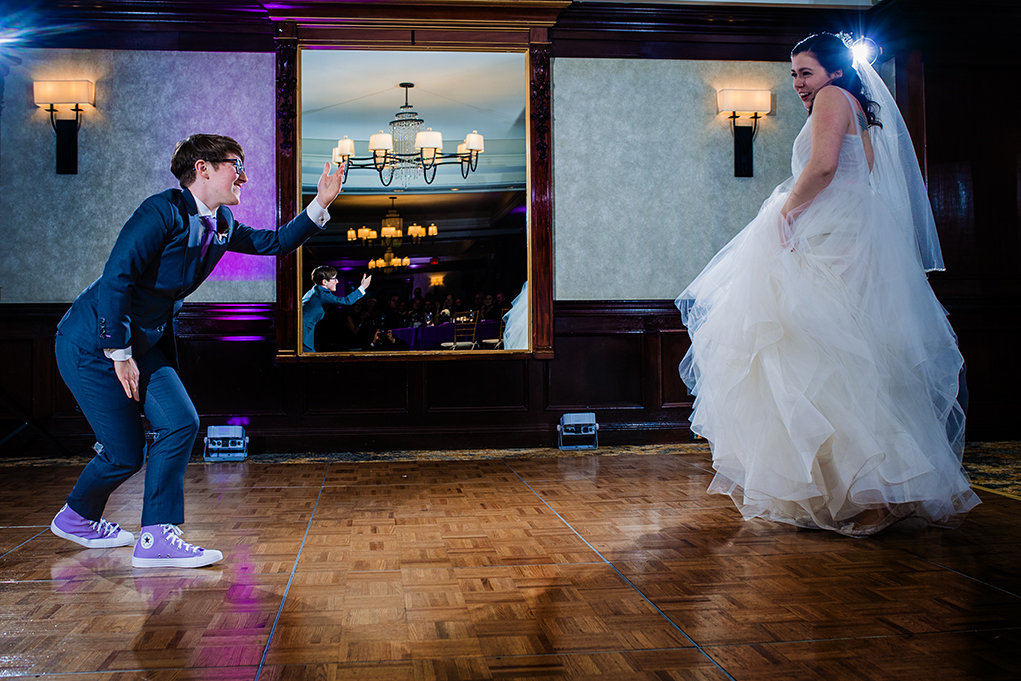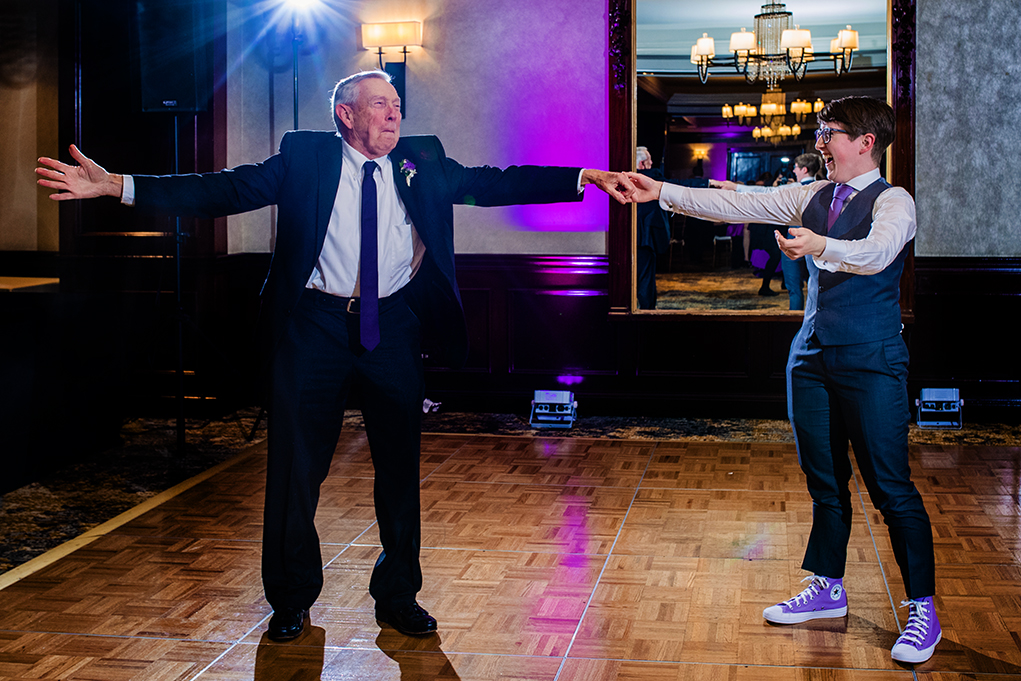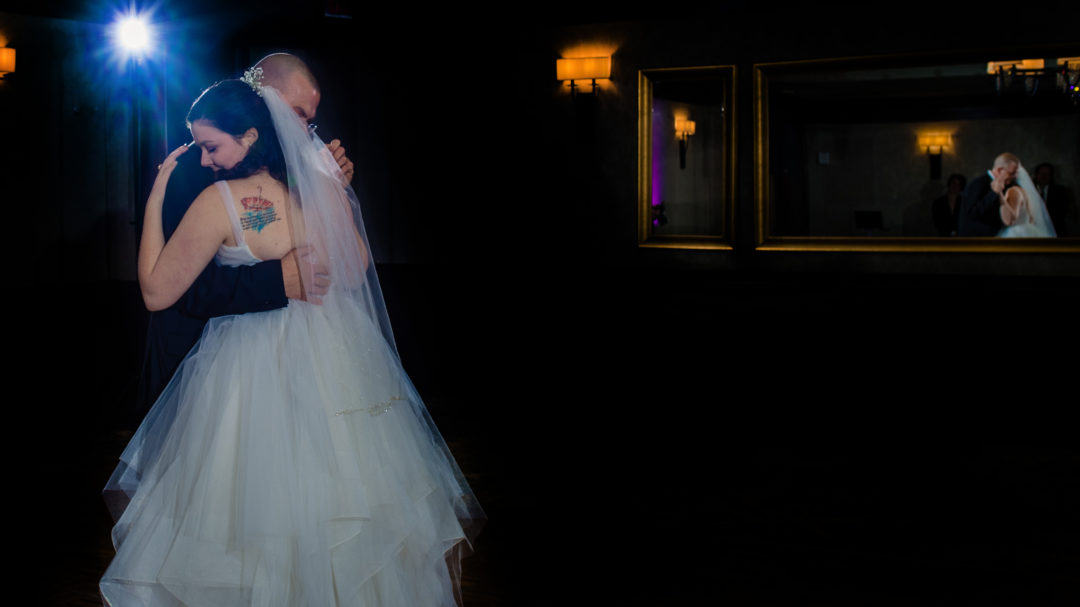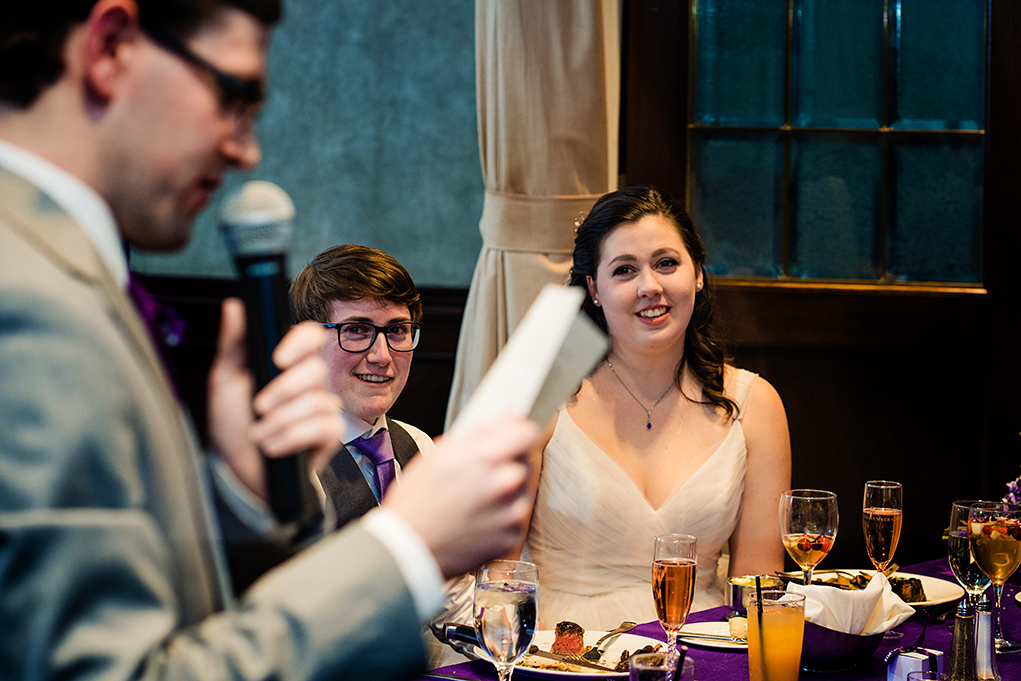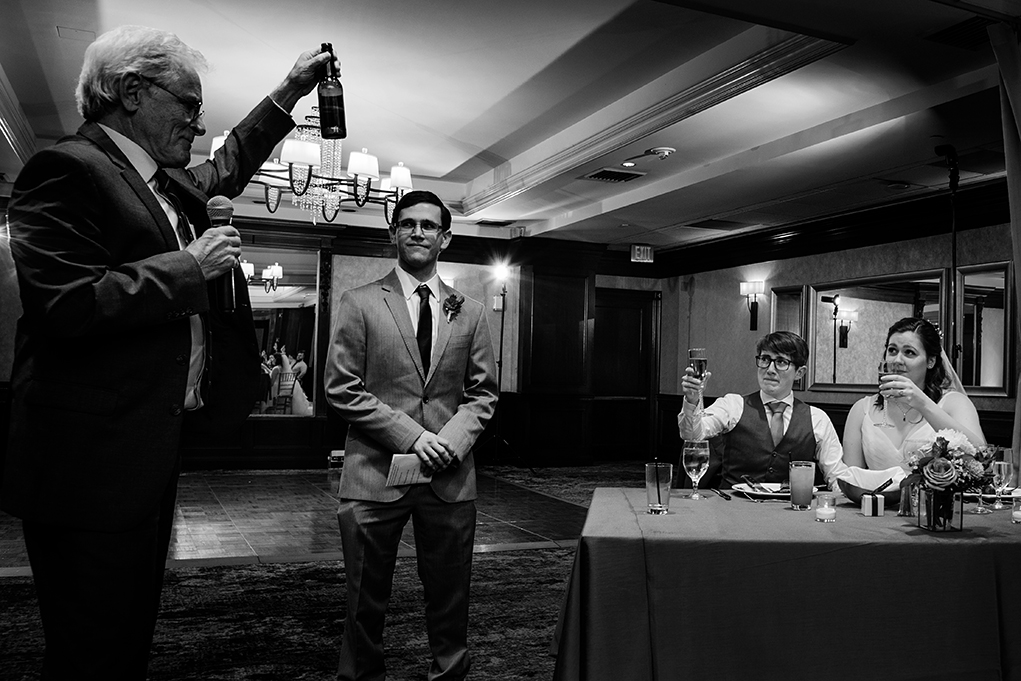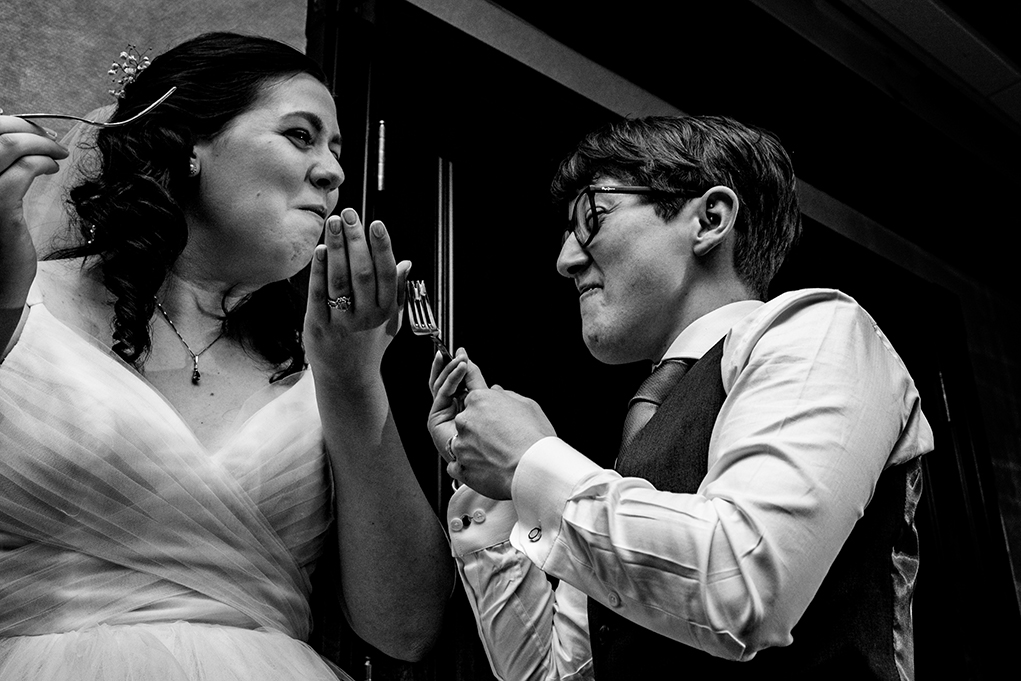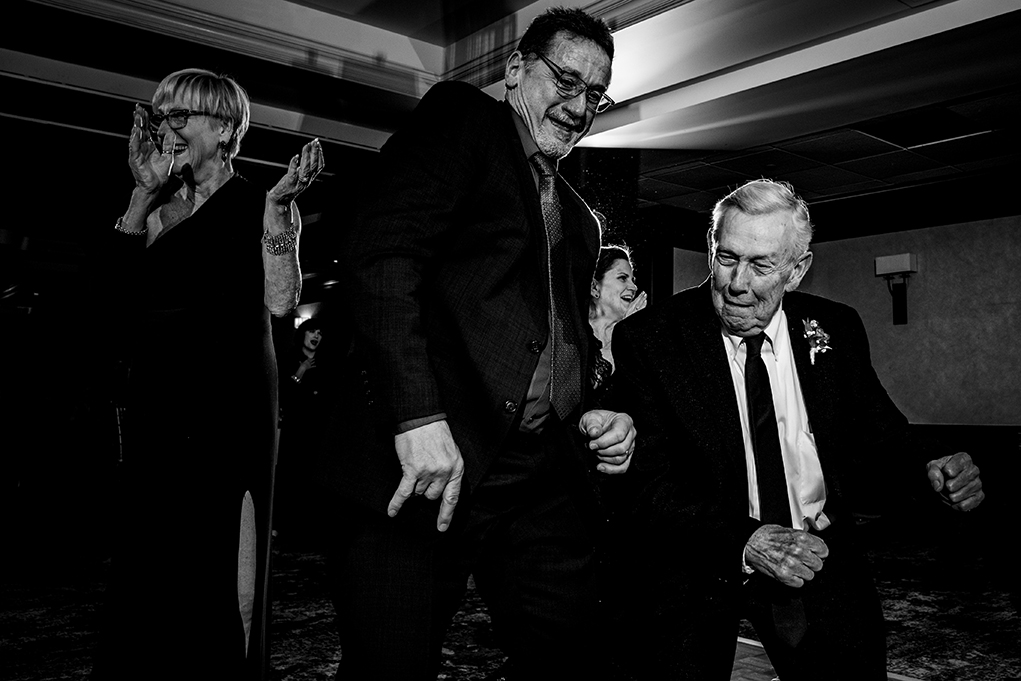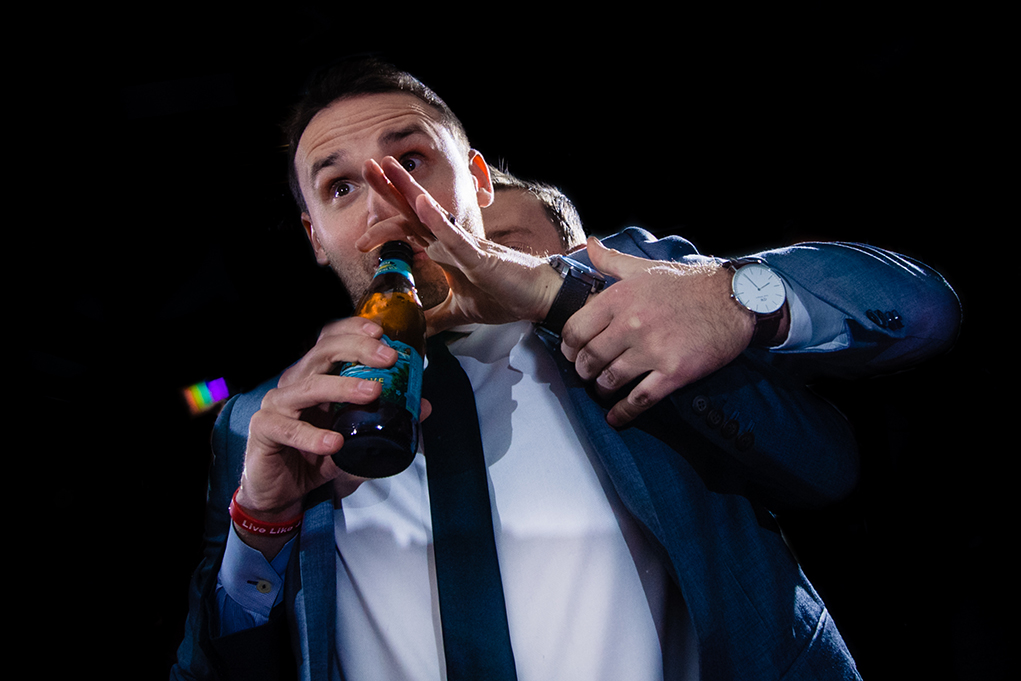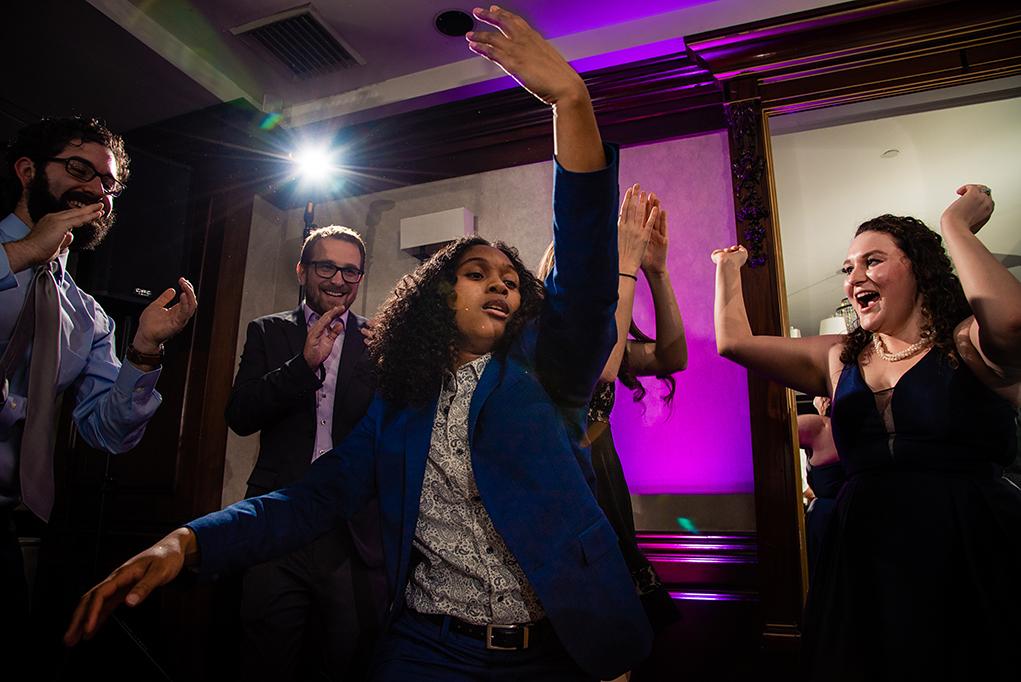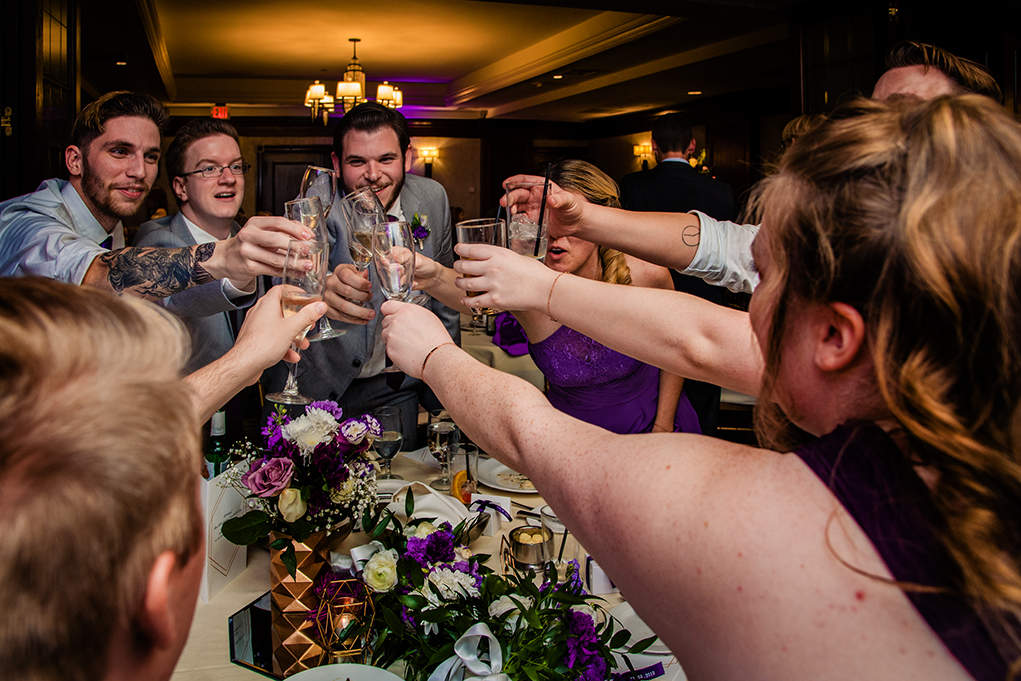 Vendor Team:
Wedding Dress: Hayley Page 
Cake artist: Sweets by E
Flowers: Blooms Reston Floral
To see other recent weddings, click HERE
---
Contact Us for More Information!
We hope that you enjoyed this glimpse of what your own wedding photo gallery will look like if you book us. We also hope it has piqued your interest about our services! For our part, we can't wait to hear more about what you have planned for your big day! So go ahead and send us a message here.
Planning a destination wedding? No problem! Though we are based in Washington DC, we often travel for weddings and engagement sessions. That has taken us to countries in Asia, Europe and various cities within the US.