Who says that a courthouse wedding and the photos of it can't be awesome? Just because a civil ceremony has fewer frills, it doesn't mean that it can't be meaningful, touching, awe-inspiring and above all, fun. All that matters is the people involved and what they bring to the celebrations. Because when a couple invests themselves in making their civil wedding special, it shows. And nowhere more than in their courthouse wedding photography!
Civil Wedding Ceremony During Destination Event
We got a reminder of this truism during a recent destination wedding in Germany. Due to the ongoing pandemic, Sarah and Marcel had to postpone their plans for a more elaborate wedding until later in the year. They were so excited to get started with their married life, though, that they decided to go ahead with their civil wedding ceremony now.
Having a separate courthouse wedding is the norm in Germany. But again, this one took on added importance for Sarah and Marcel because of the limitations that the coronavirus imposed. Only a few special guests could attend, so the presence of every one of them had that much more value to the couple.
Coronavirus Restrictions Mean A Novel Take on Courthouse Wedding Pictures
We started their day with a rather unorthodox approach to courthouse wedding pictures. Pandemic restrictions limited the number of people allowed in the ceremony room to three — the couple and the officiant. Sarah and Marcel still wanted documentation of that part of their day, though. So we came up with a clever solution. We installed two cameras on stands in corners of the room and set them on timers. Then we left the room, pressed our thumbs (the equivalent of crossing one's fingers in German culture) and hoped for the best.
Fortunately for us (and even more happily for Sarah and Marcel!), this setup worked great! We were able to preserve some really lovely moments for the newlyweds that would have otherwise been lost to the mists of time. They would never have had a record of when each pulled down their mask to confirm their identity, for example. Nor would they have had images of Marcel stroking Sarah's cheek as a single tear fell from her eye. The beautiful first kiss they shared would have lived only in their memories. Marcel would have never known that his bride raised her arms and shouted in happiness when he left the room briefly to get us after the ceremony.
Post Courthouse Wedding Photography = Capturing Really Touching Moments
The coronavirus restrictions made any post-ceremony celebrations just as challenging. Instead of heading to a fancy reception hall, the couple brought the small collection of mask-wearing wellwishers to a nearby parking lot for the Sektempfang (champagne toast) that is a vital part of every German wedding. (Ah, we do enjoy Germany's more relaxed public drinking laws!)
The relative simplicity of the "venue" did not matter one bit. Why? Because everyone was so happy to be there for Sarah and Marcel that they could have been in the middle of the desert or on the surface of the moon. The only thing that was important was sharing those precious moments with the newlyweds.
The couple popped a few bottles of champagne, and everyone raised their glasses in honor of their nuptials. They laughed with Sarah and Marcel, and gave them congratulatory hugs (with masks on, of course!). The groom played with his godson, and the bride shared a beautiful moment with her sister. Everyone paid a little extra attention to the couple's adorable pet dog, Quentin, who was specially attired for the occasion. It was such a lovely scene that we forgot for a moment that we were doing courthouse wedding photography. We could have been working at the most extravagant event of the year, and it still wouldn't have been as special.
The highlight of the "reception" was a surprise appearance by some of the bride's and groom's grandparents. Neither Sarah nor Marcel expected them to be able to attend, so they were delighted to see their elderly relatives. Another sweet moment happened when the couple's family and friends convinced them to stop off at their apartment. The guests had secretly festooned the interior with fun, wedding-themed decorations.
Civil Wedding Photoshoot on the German Mountainside
After the stop at their apartment, we took them up a nearby hill to the top of Gehrdener Berg, a small mountain that overlooks the quaint town where Sarah and Marcel had their courthouse wedding. Having been there before for their engagement photo session a month or two ago, we knew it would be a great place for their civil wedding photoshoot.
And we weren't wrong! Yes, the cold mountain winds that whipped around the couple were not ideal. But the vistas and the blue skies were more than worth it. As were the lovely German forests that grew on the hillside. So we all bundled up a little tighter and went about creating art.
We started by having them get in close to each other between some soaring oaks with the winter sky behind them. After taking those majestic shots, we brought them over to a lovely path through the trees, where we captured images of them walking and smiling at each other. From there, we had them cuddle up close behind a pine tree for some closeup shots. Their post-ceremony photoshoot then concluded with some gorgeous pictures of them embracing in the middle of a road through the woods.
Thank you again, Sarah and Marcel, for allowing us to be a part of your civil wedding! We wish you nothing but happiness and love on your journey together through life!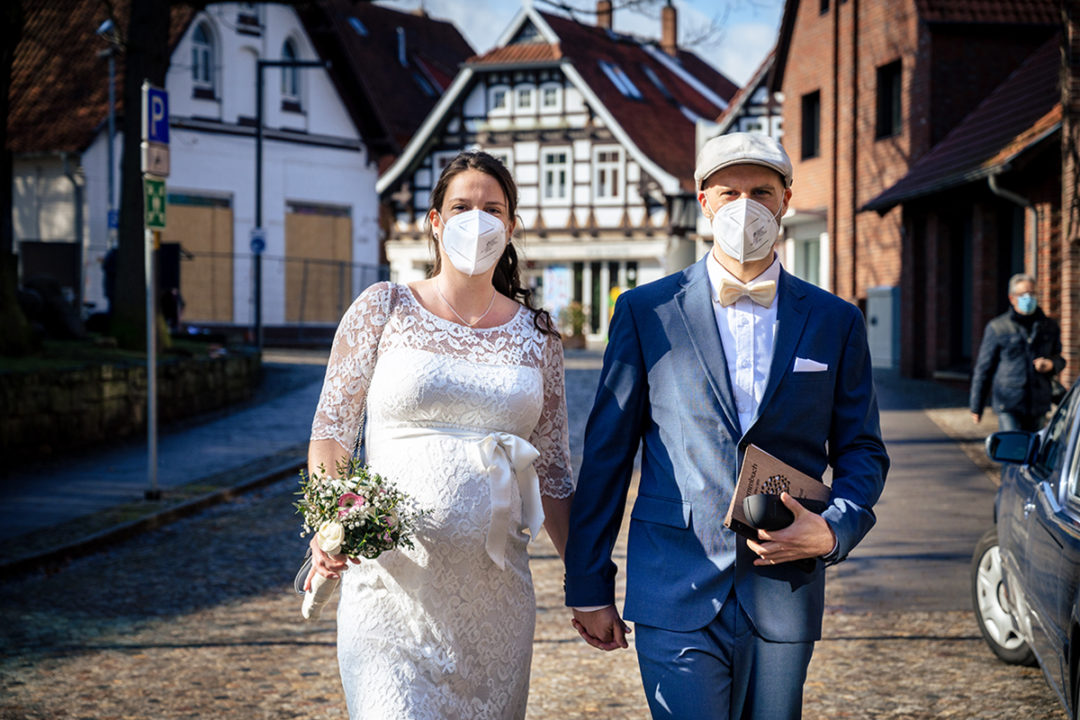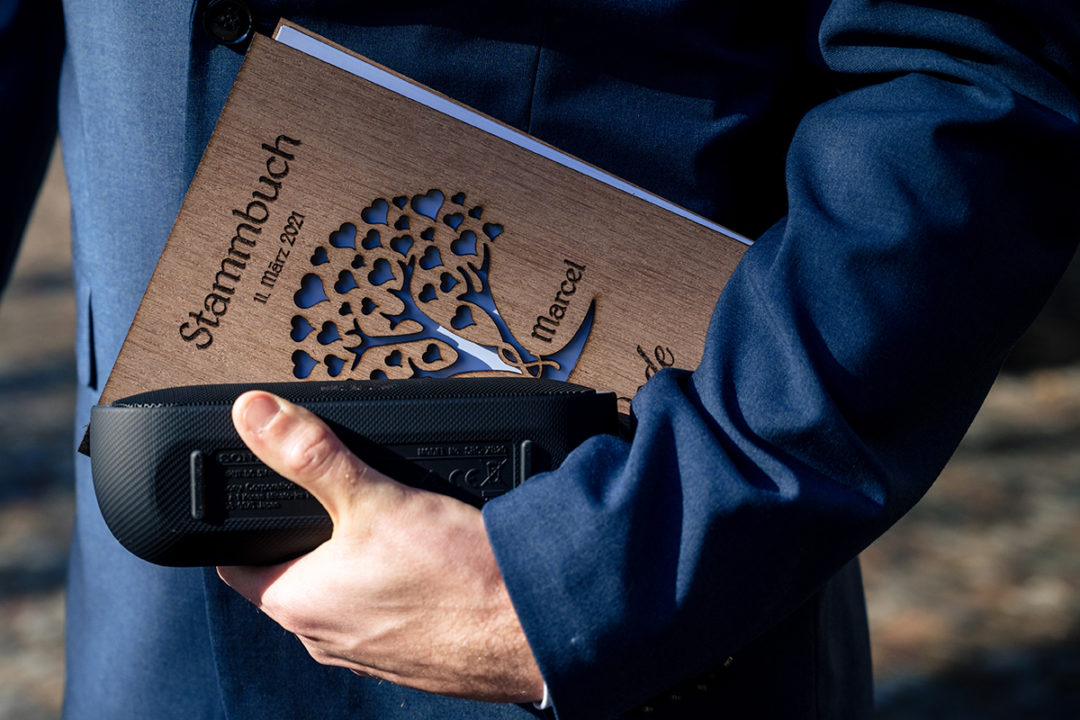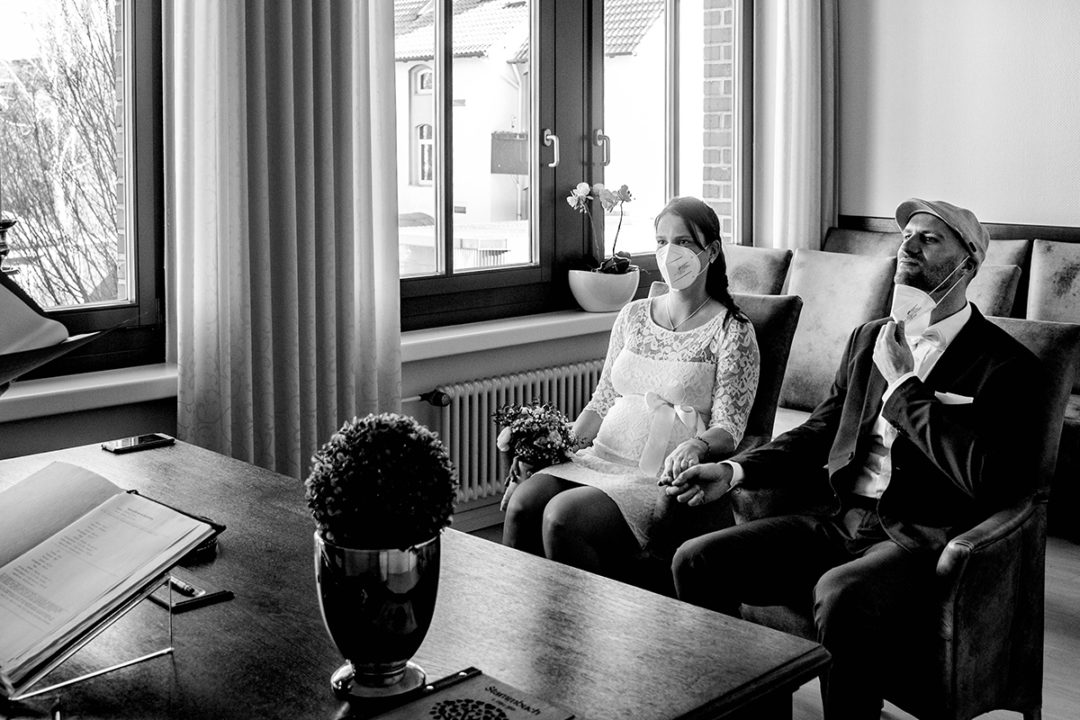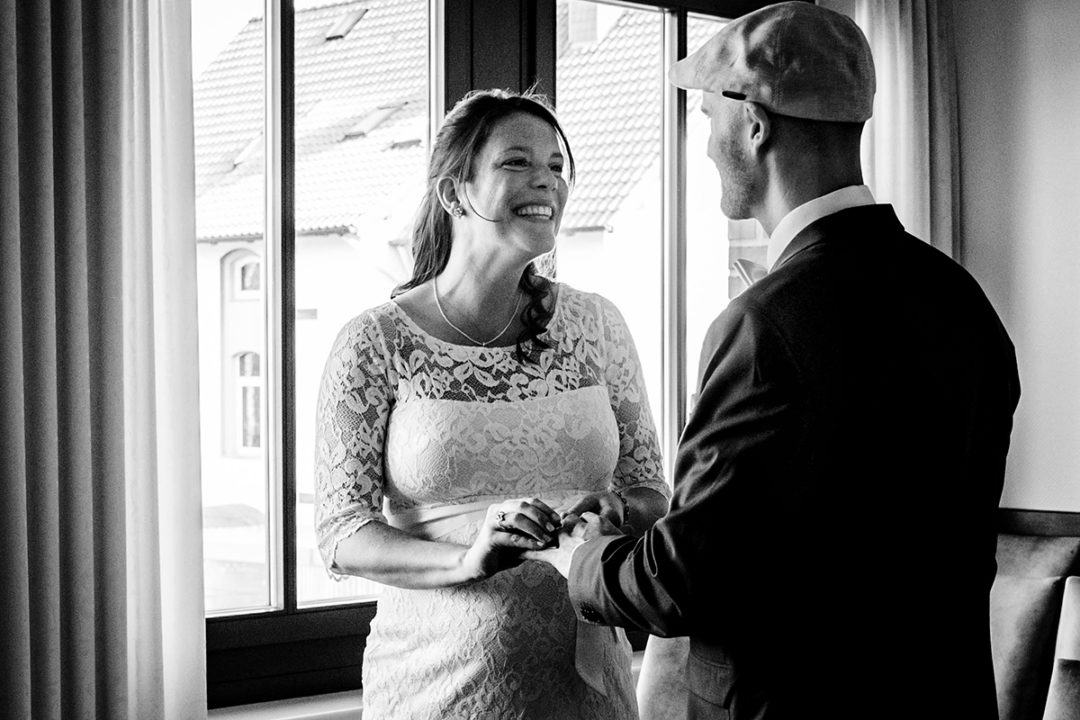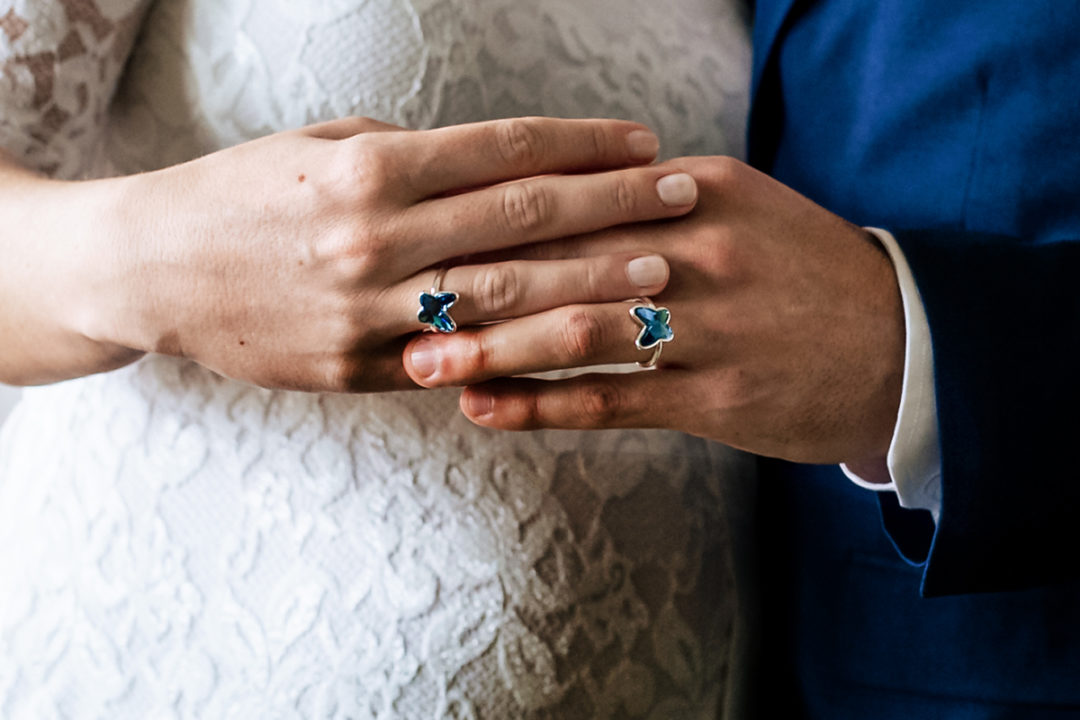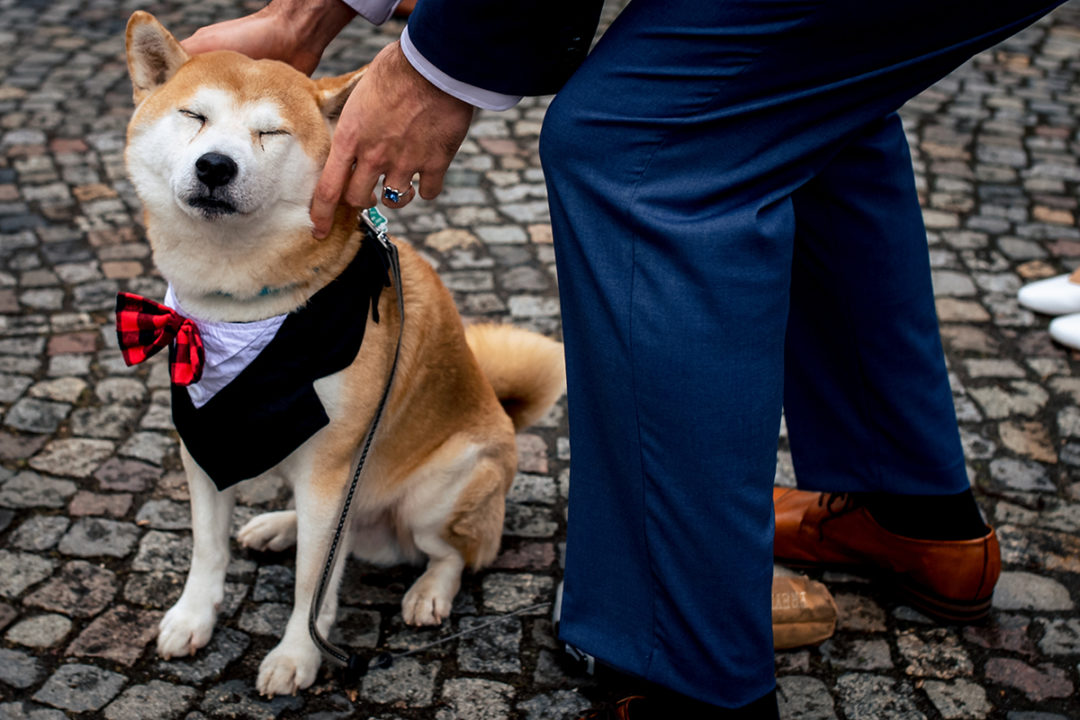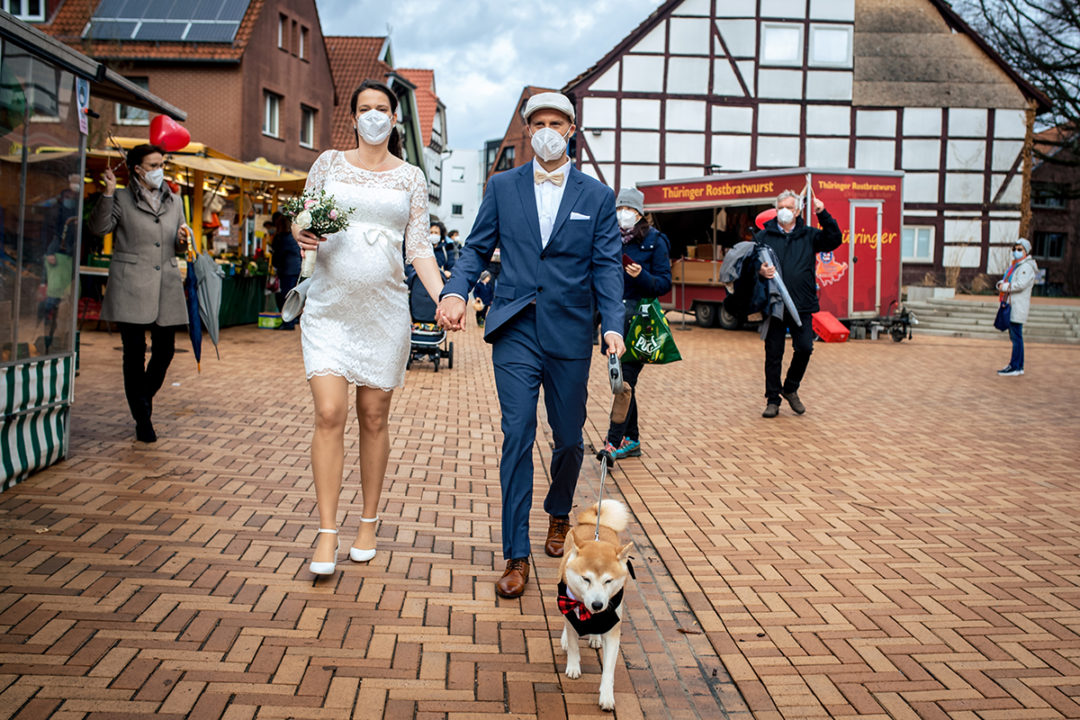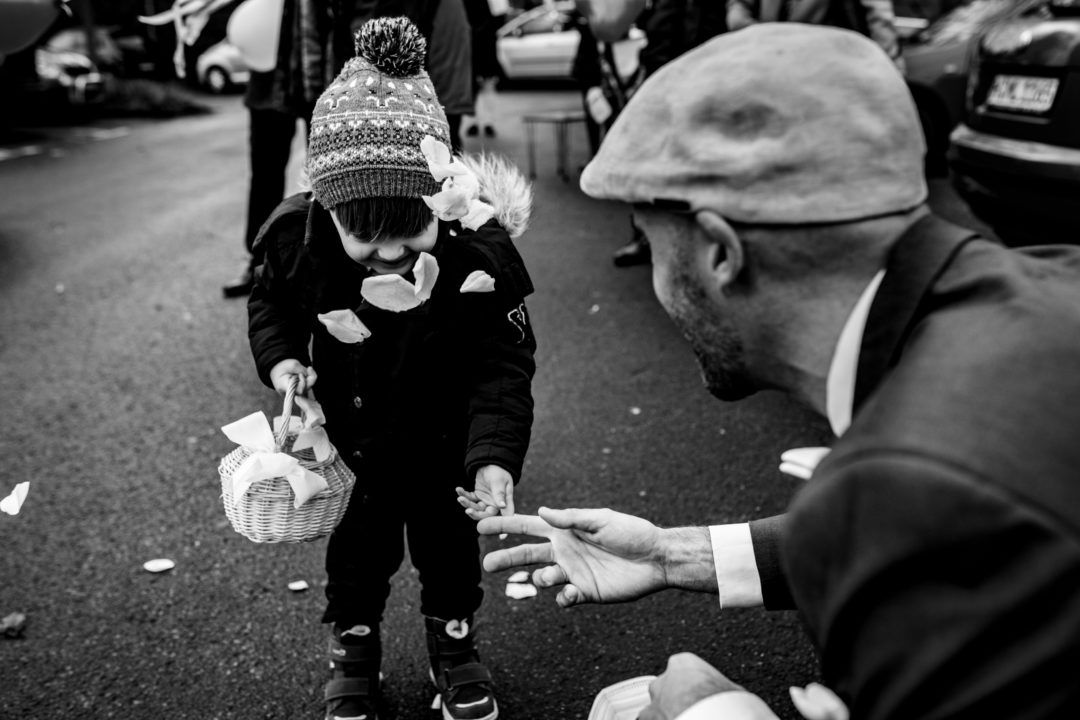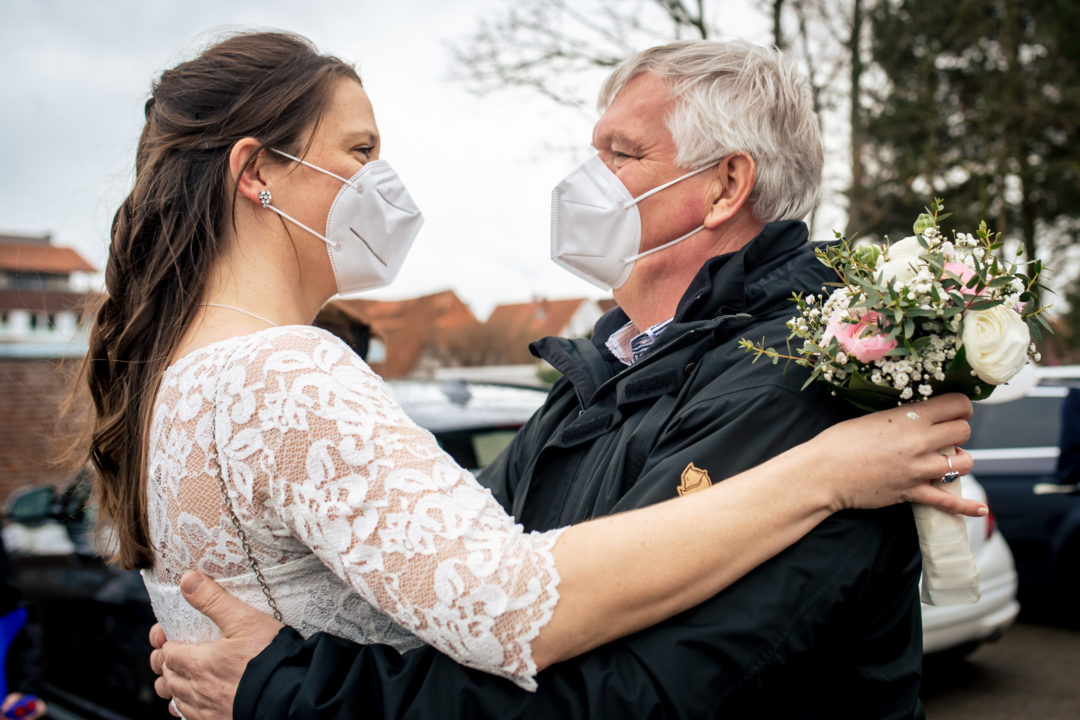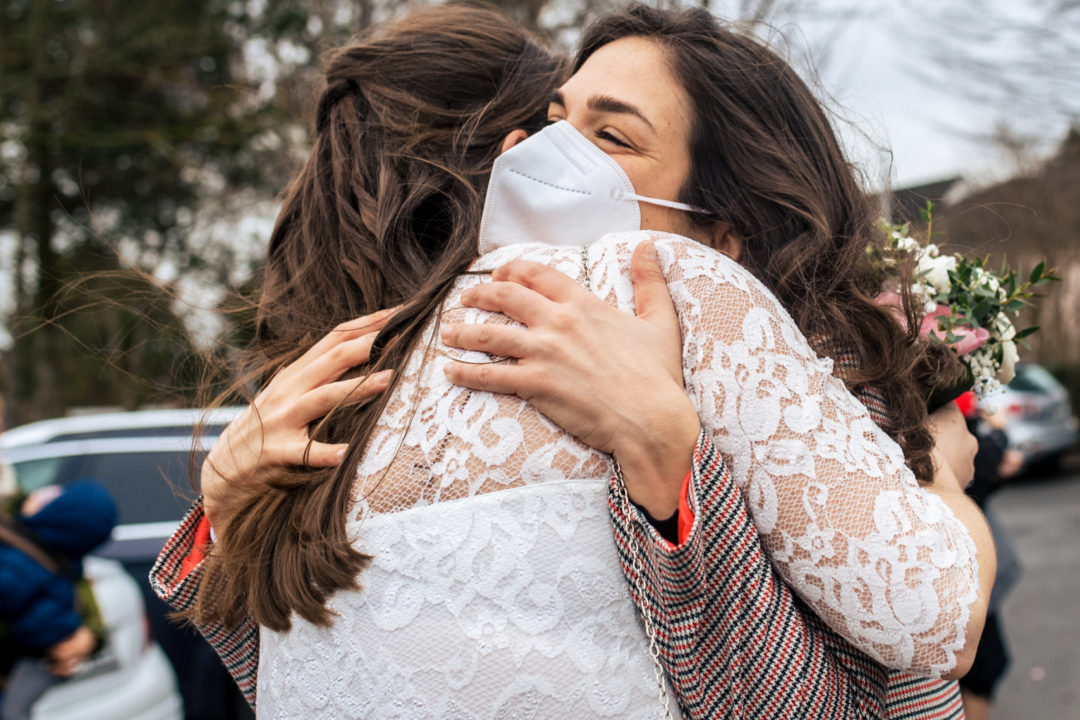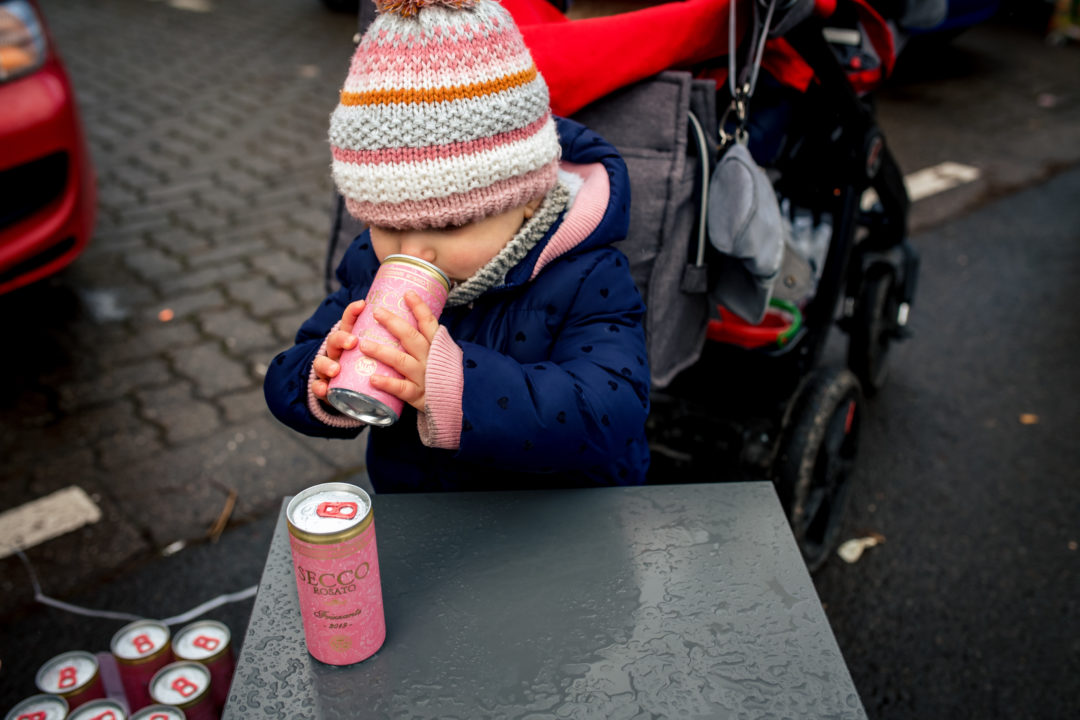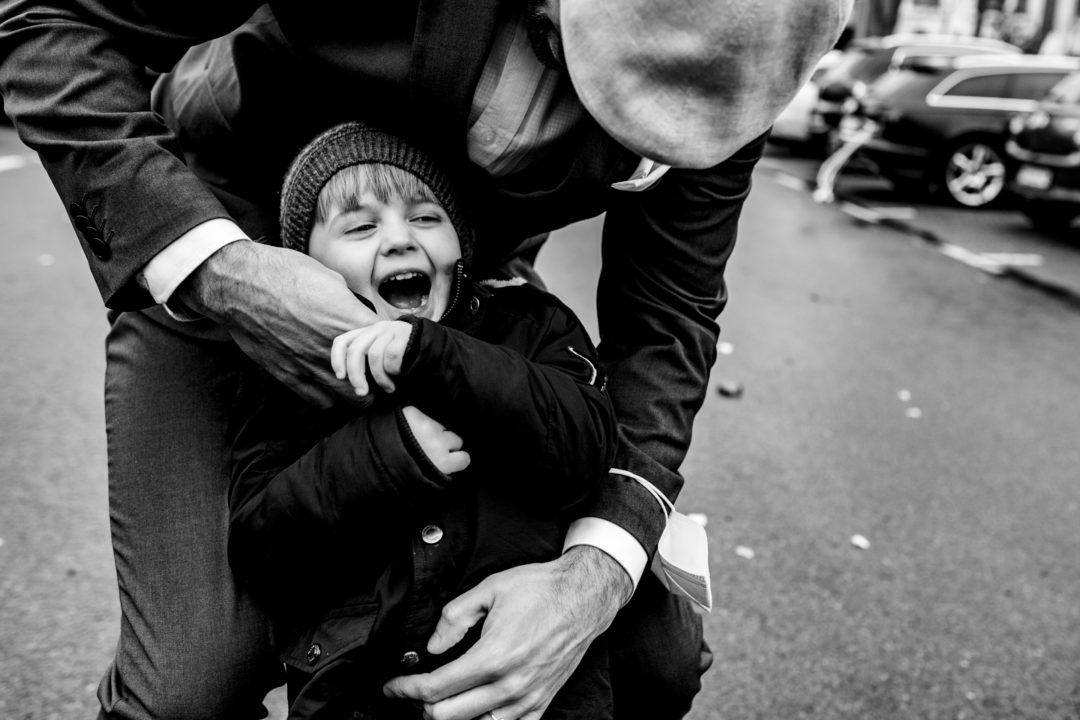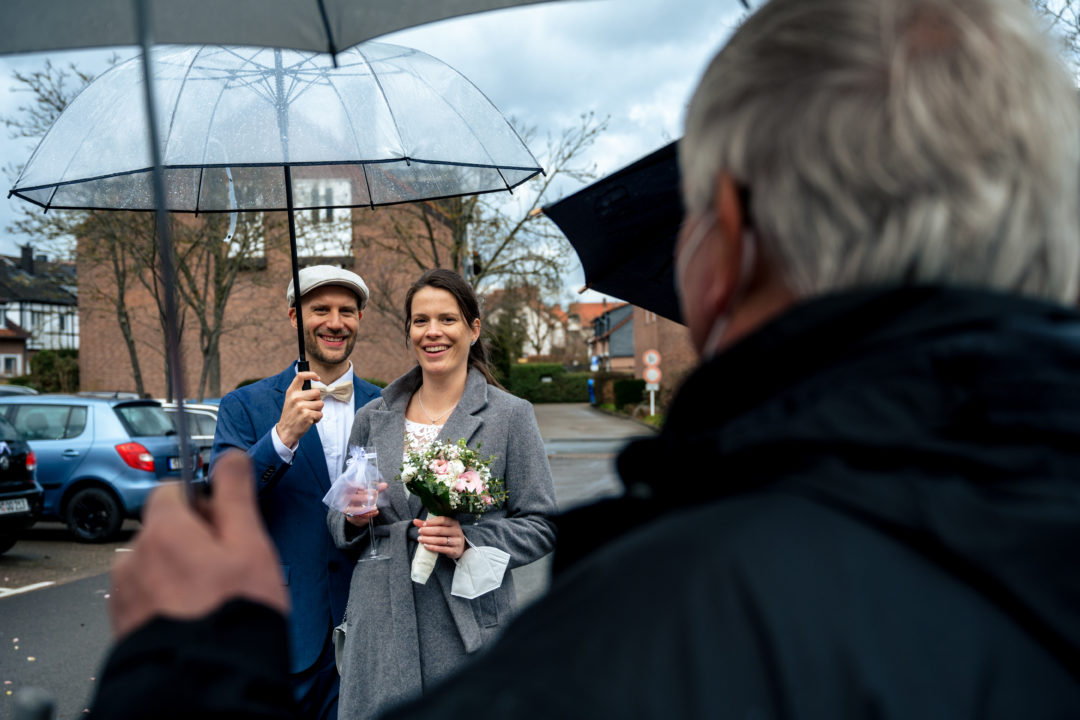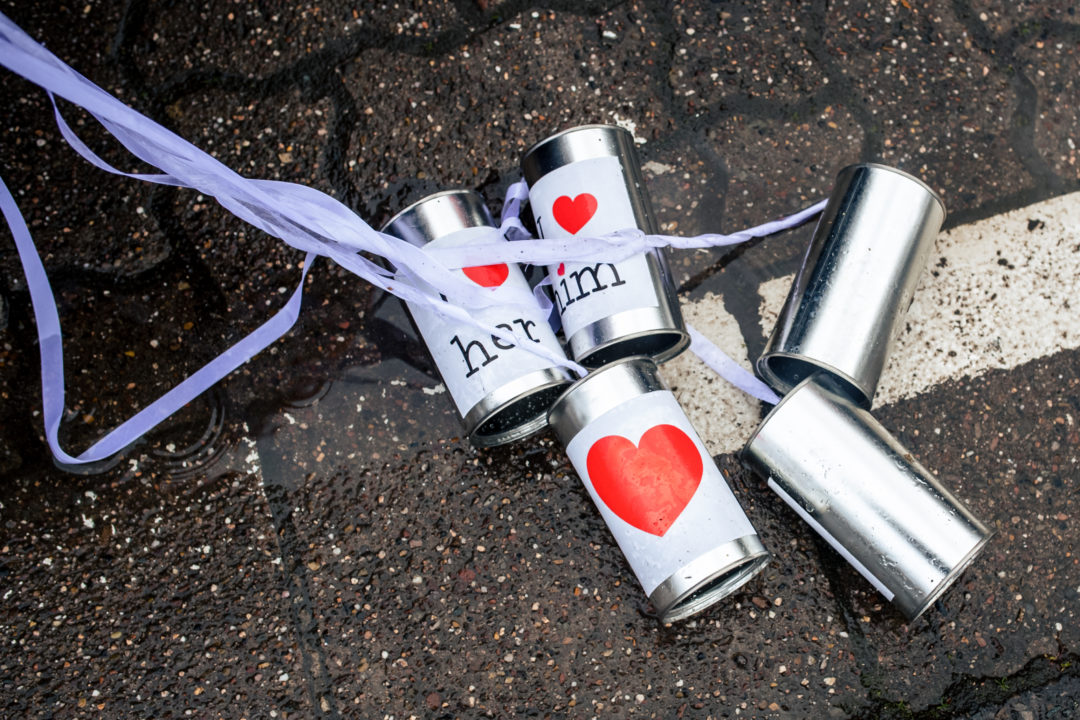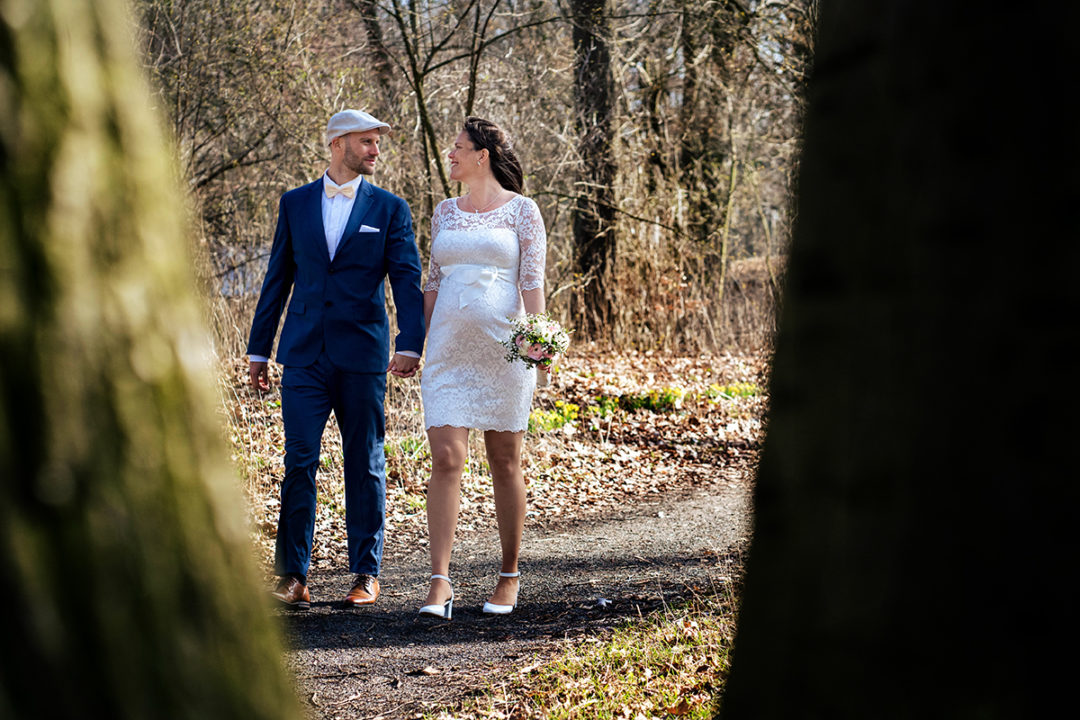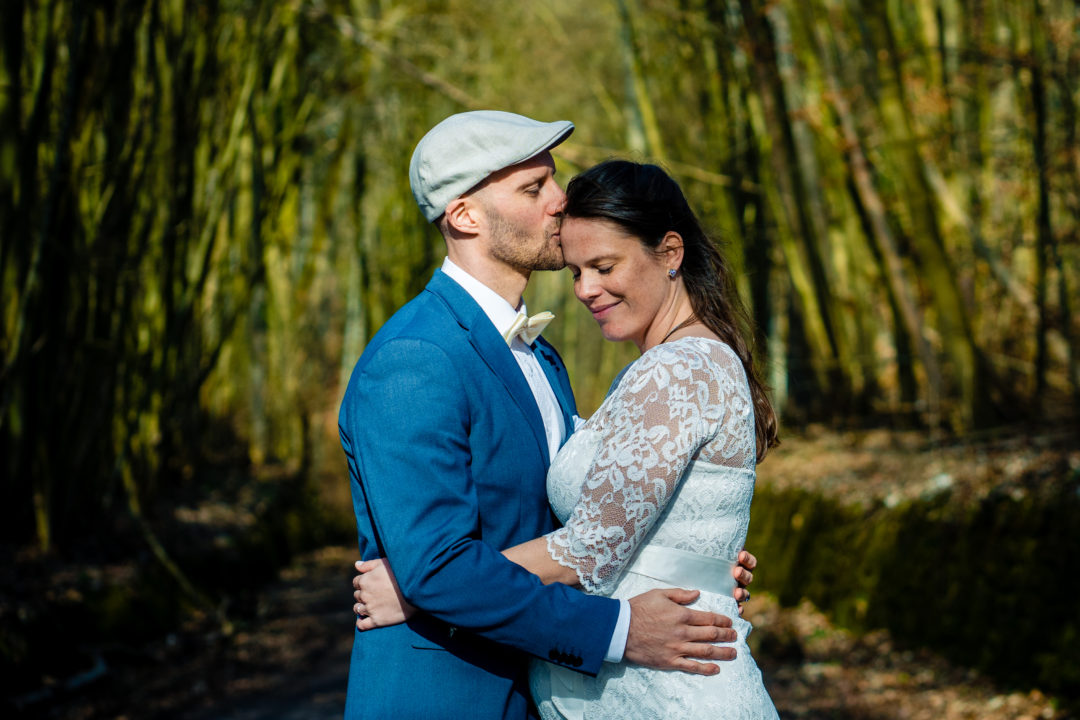 _______________________________________________________________________________________________________
Contact Us for More Information!
Interested in learning more about our services? Please visit our Wedding Photography FAQ page for answers to all your questions! Ready to inquire about our availability on your wedding date? Contact us now to get the conversation started!