Hannover, Germany Engagement Session
We love photographing weddings and engagements in the Washington, DC area! The nation's capital is particularly great for the latter, because the city provides such a wealth of beautiful locations for our couples.
As much as I enjoy working in Washington, though, I will always have a soft spot for my hometown of Hannover, Germany. For me, that city's most famous landmarks are more than just pretty parts of the local culture and landscape. They evoke memories of my childhood, and as a result of that personal significance, I have always wanted to incorporate them into the work that I do for our brides and grooms. So I was obviously very excited when I finally got a chance to share them with an absolutely lovely couple from Hamburg. This future bride and groom booked us to do their engagement session and agreed to make the drive down to Hannover for the shoot.
We started their Hannover, engagement session at the city's most famous landmark: the new city hall at Trammplatz. Hannover being European, new is a relative term, of course! Though the building has been in use since 1913, the city actually celebrated its 775th birthday last year! After taking some photos of the couple in front of the lovely pond behind the city hall building, we brought them inside for some shots on the grand staircase that dominates the main hall.
Then we drove over to the Opernplatz, where (not surprisingly) Hannover's opera house is located. We got some great images of the couple in the carefully cultivated hedgerows just to the side of the historic building. We ended the session with some beautiful, sweeping images of the future bride and groom embracing in front of Hannover's train station and a statue memorializing Ernst August I, one of the last kings of Hannover.
From the time we met them to the moment they returned to Hamburg, we were impressed by this couple's patience, friendliness and playful nature. They laughed with us as we circled the same block three times after a wrong turn, made each other smile and laugh with their own secret jokes when posing and showed how much they love one another every time they embraced. We cannot wait to see them again and to document their wedding in Hamburg in just over two weeks!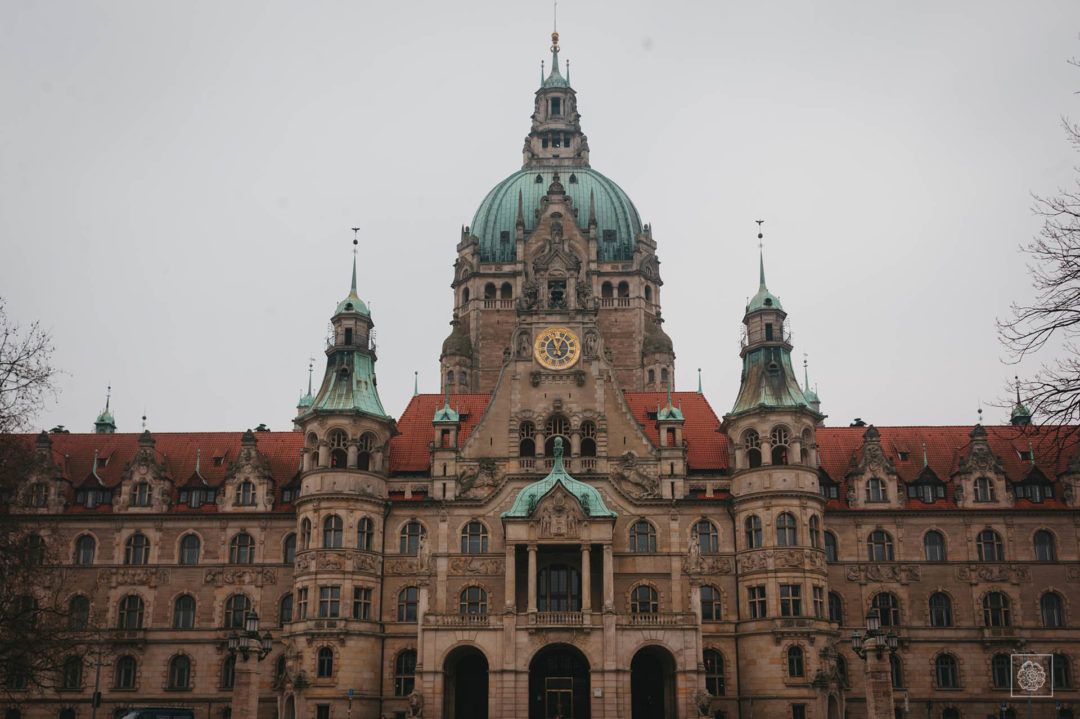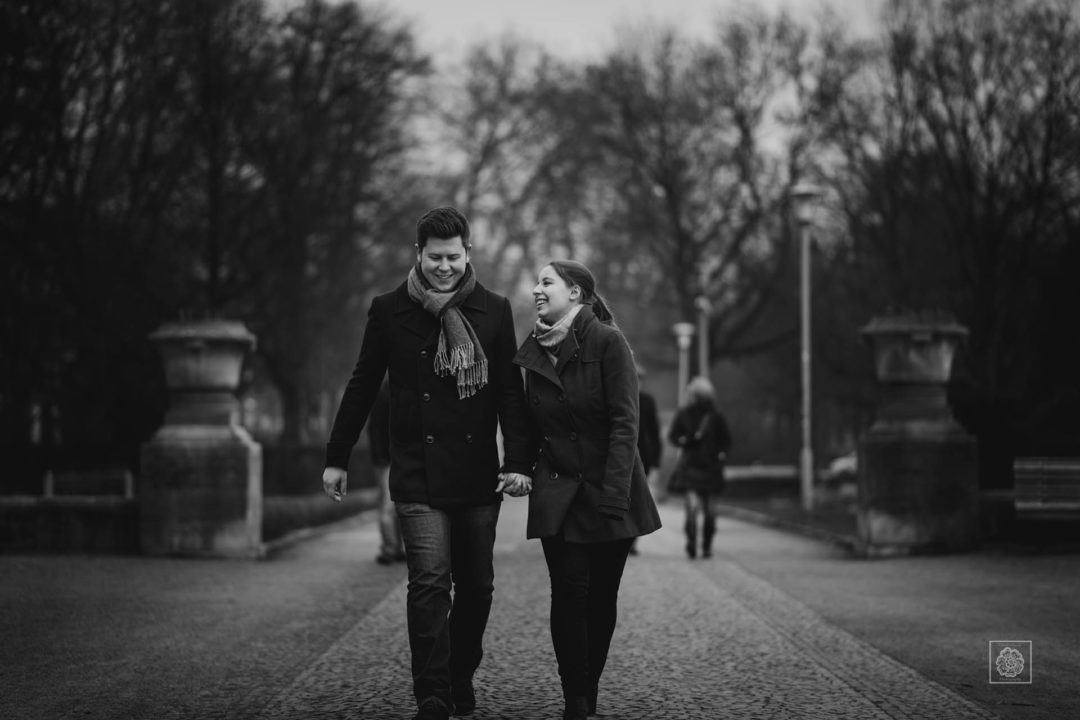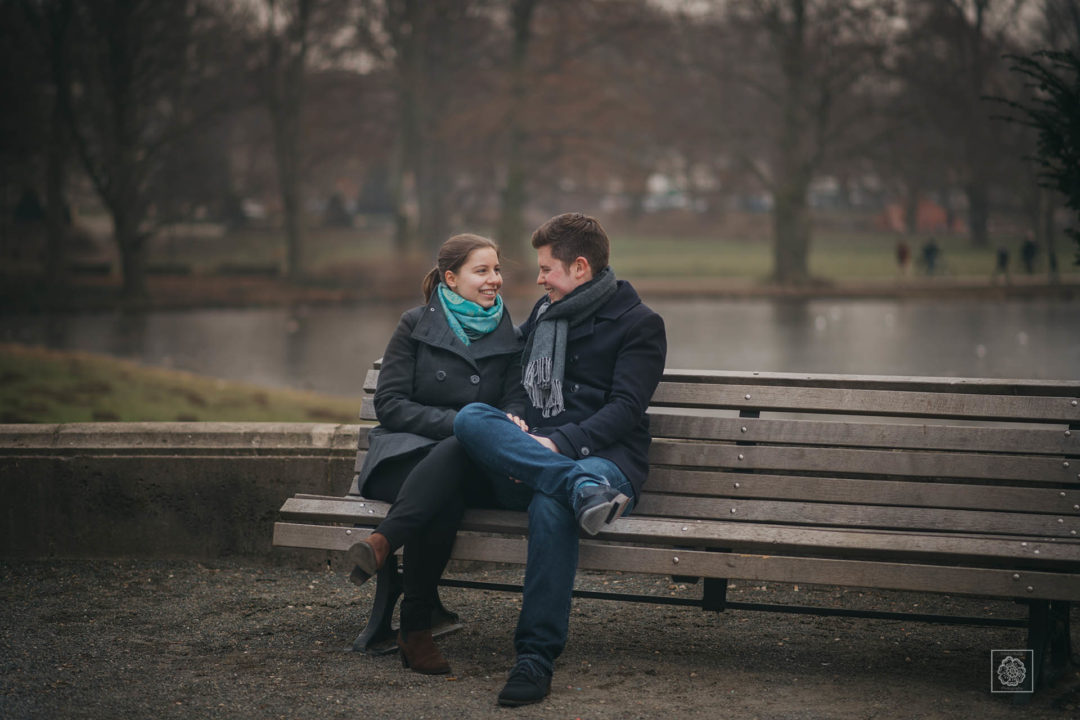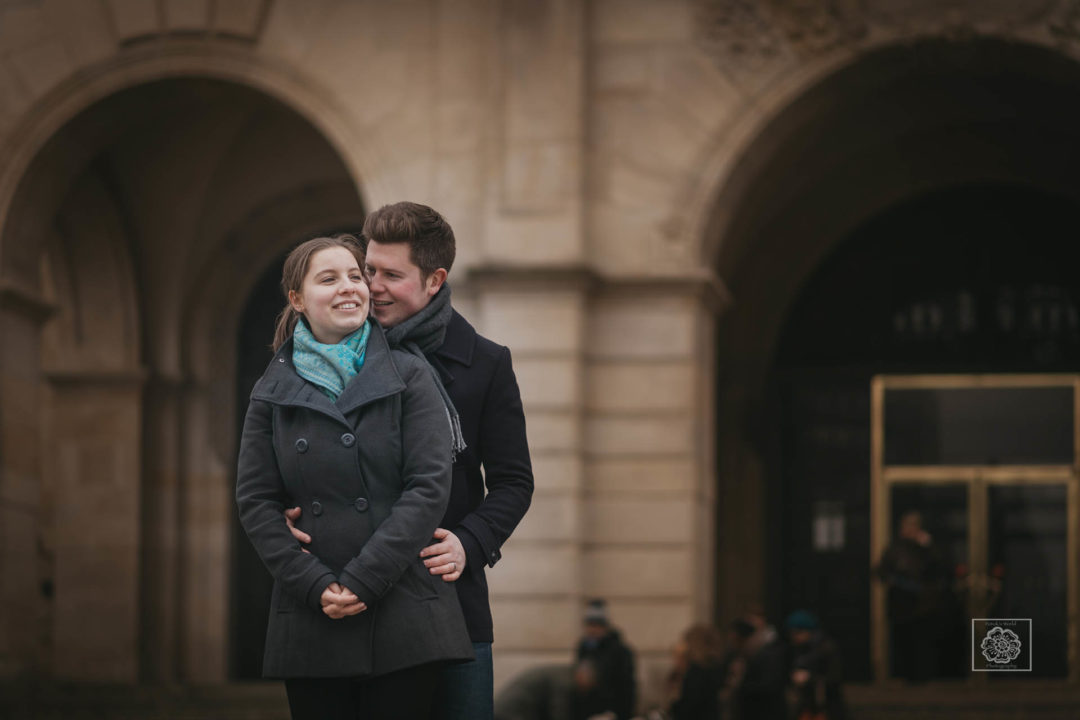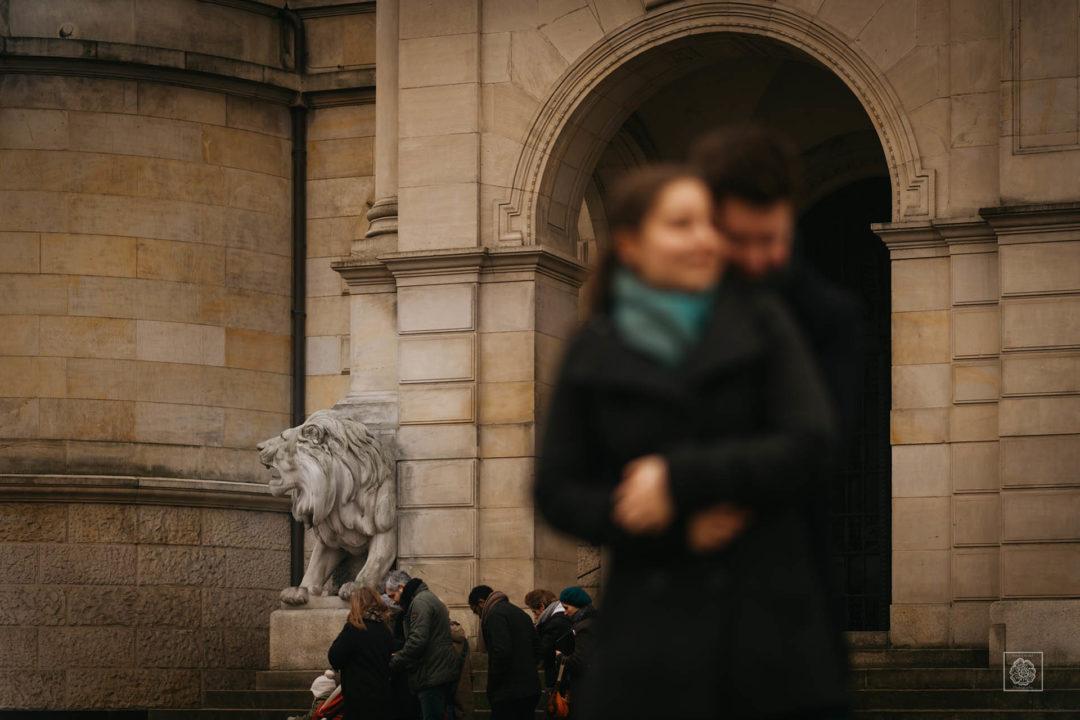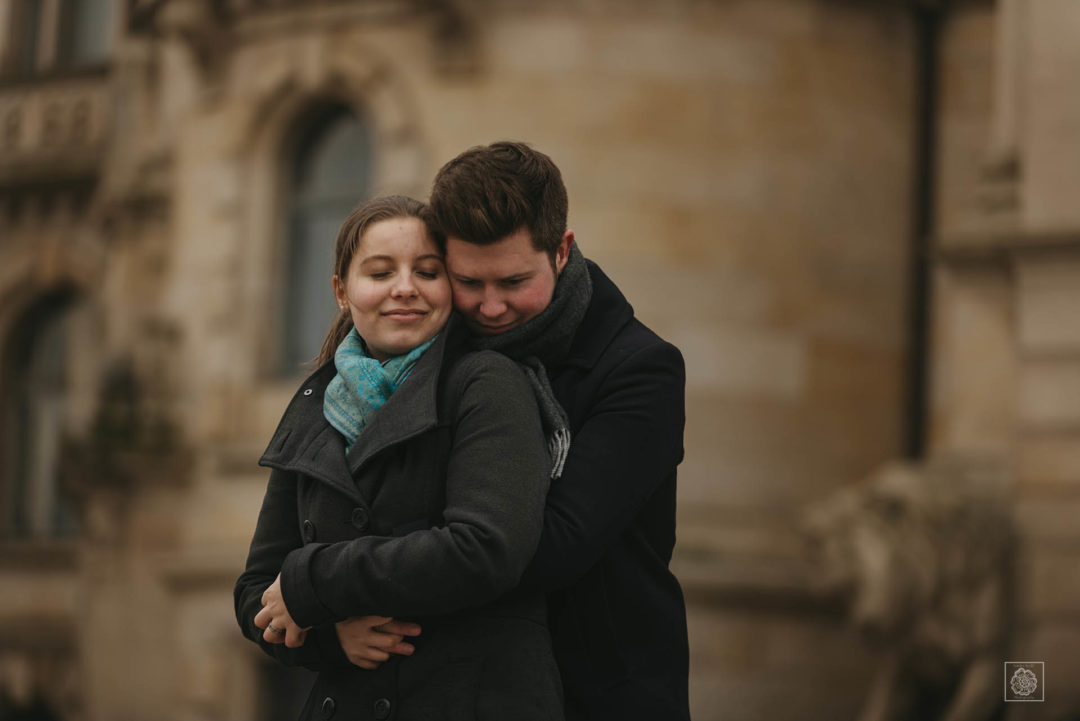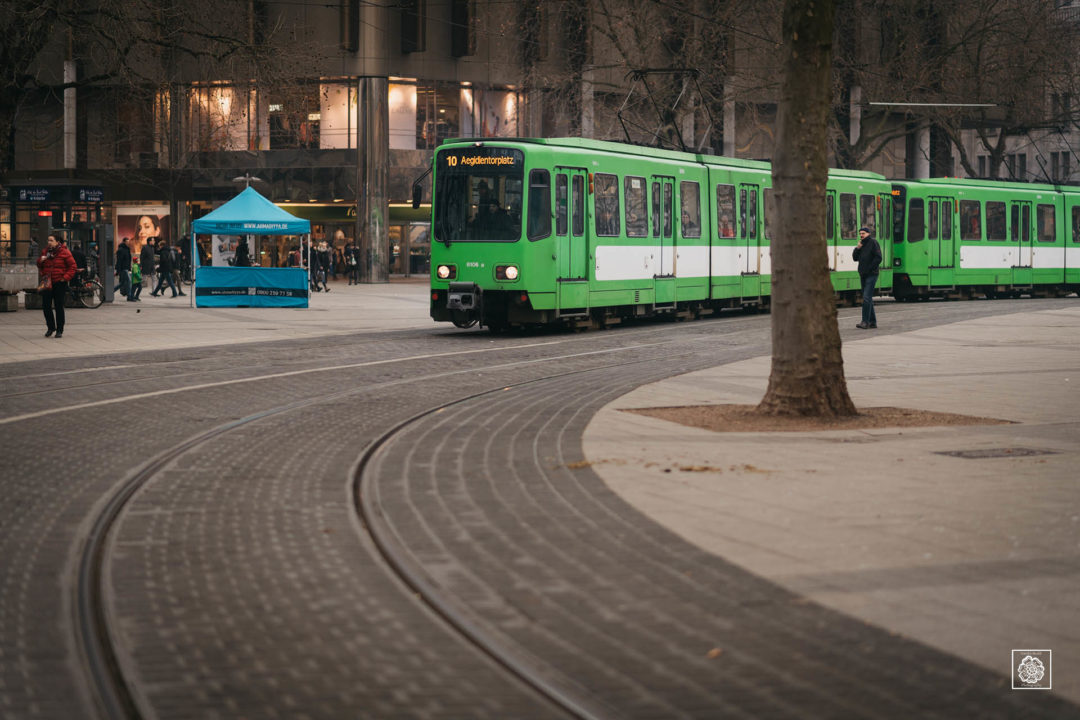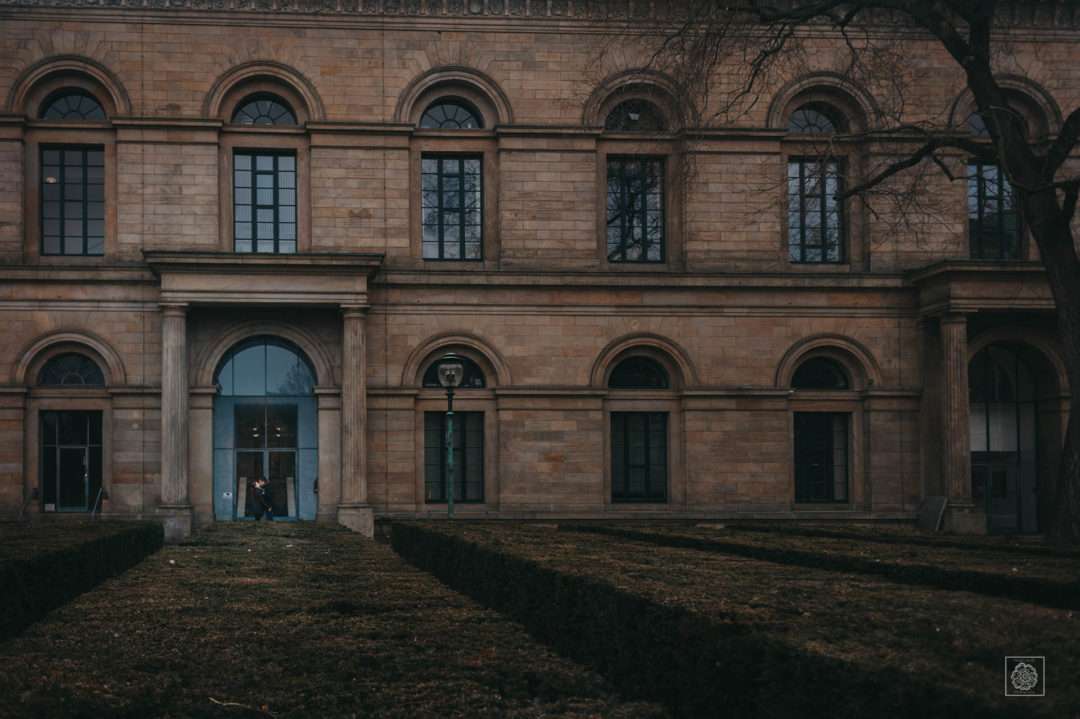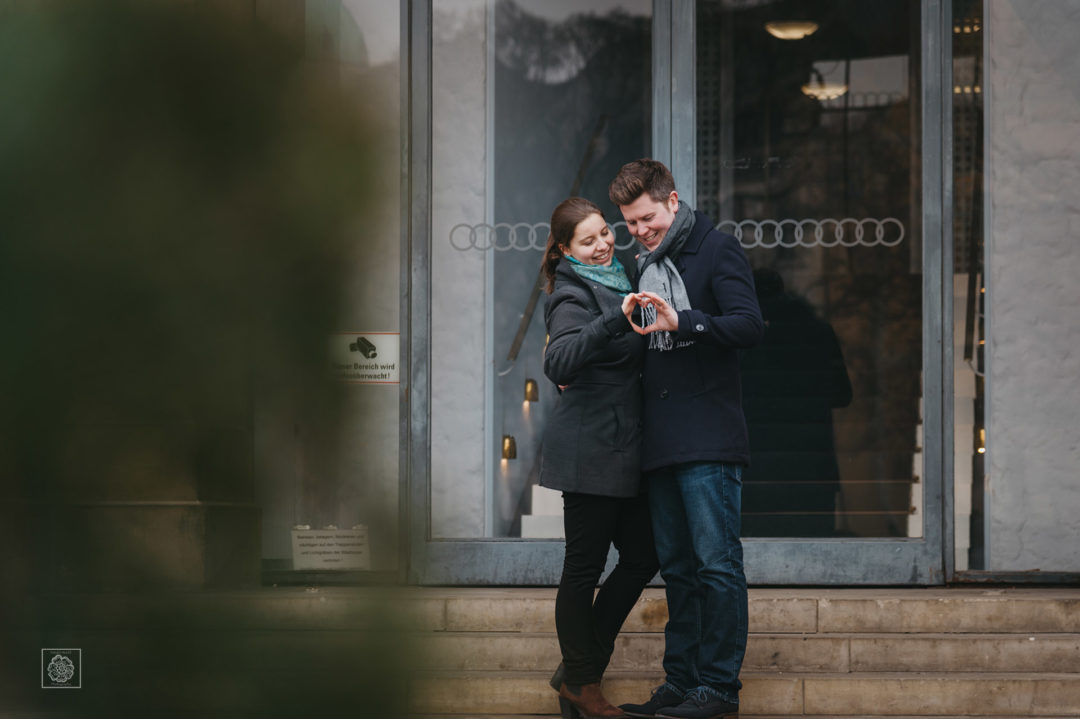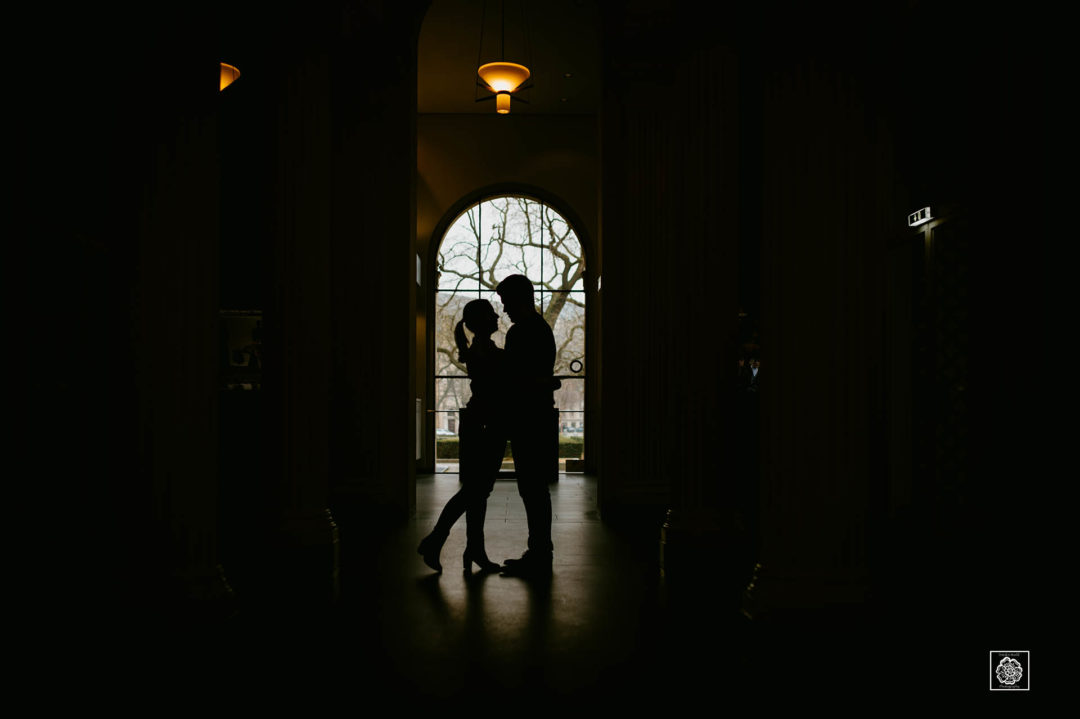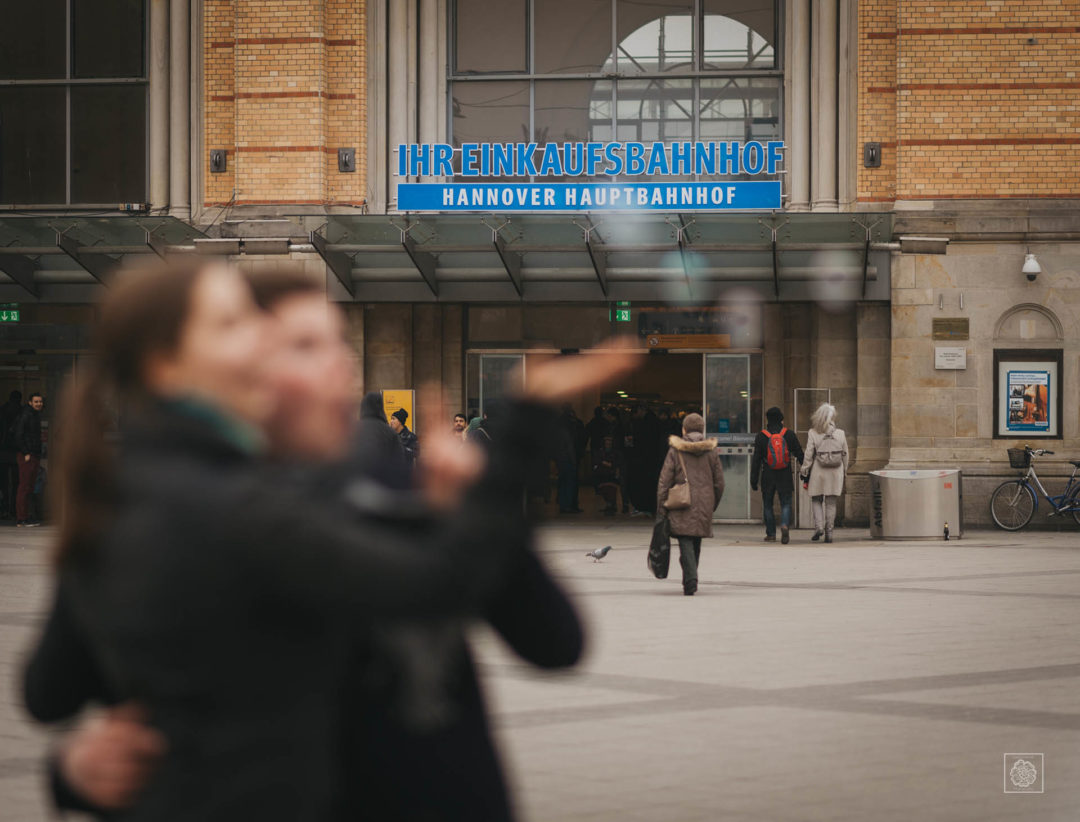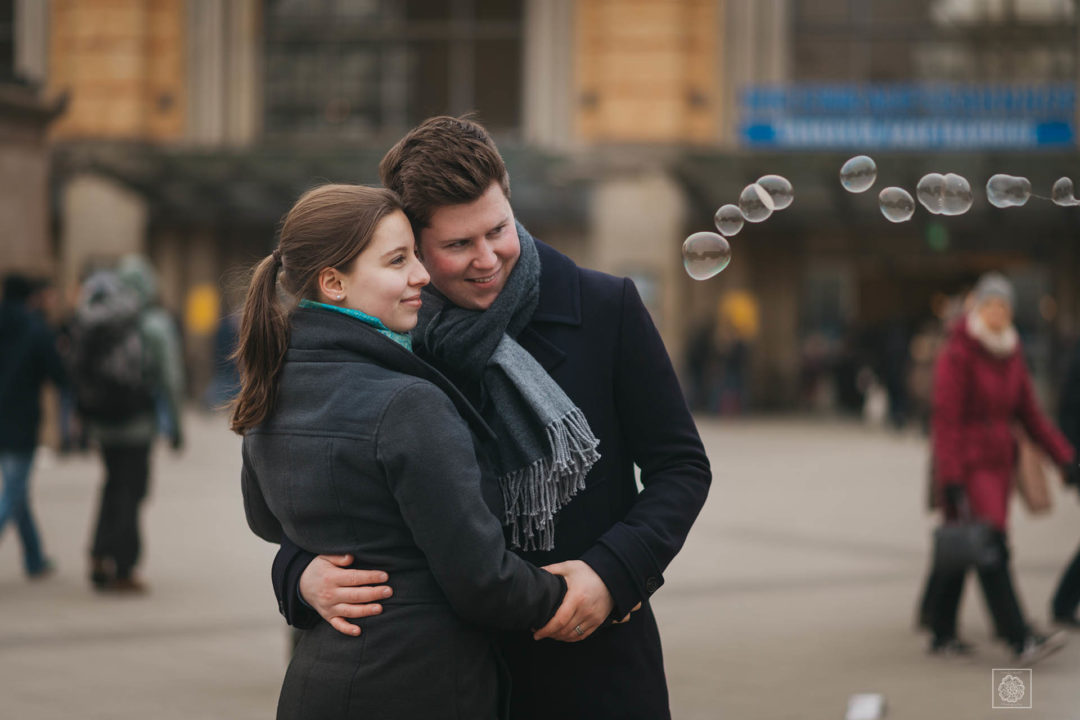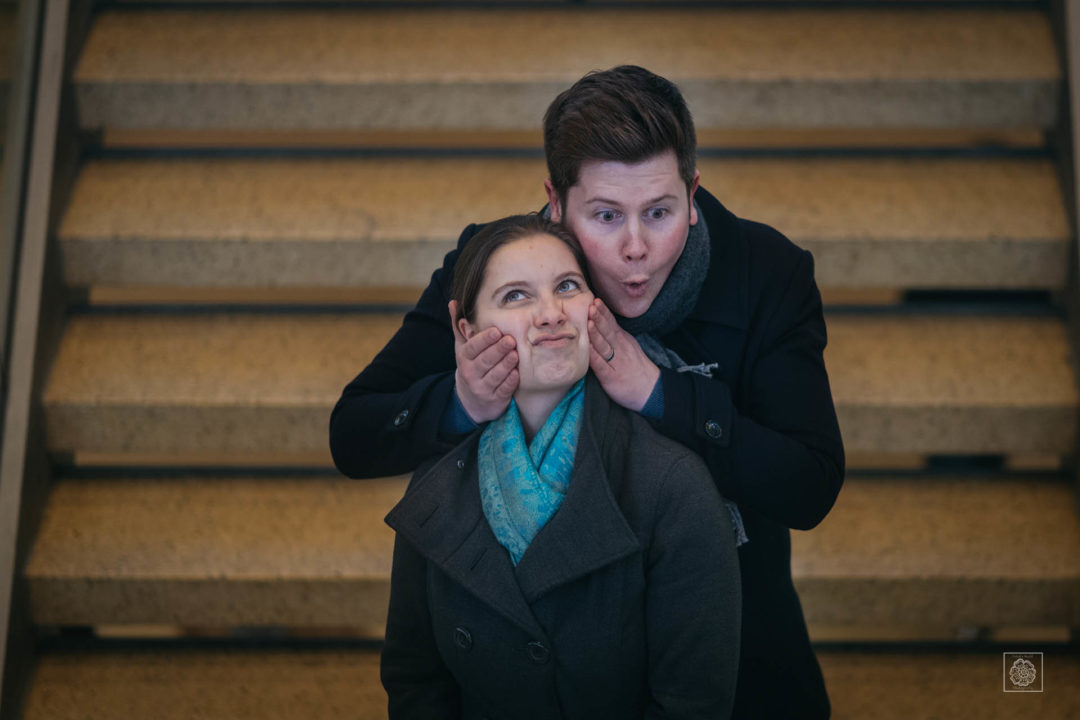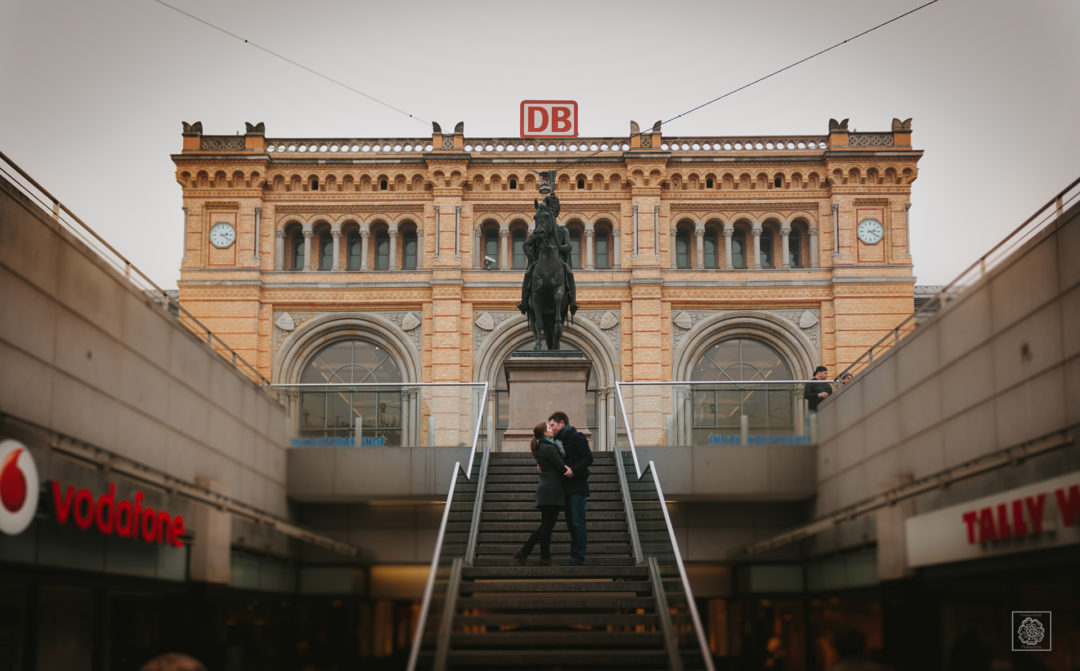 ---
Contact Us for More Information!
We hope that you enjoyed this glimpse of what your own photo gallery will look like if you book us for your destination engagement session. We also hope it has piqued your interest about our services! For our part, we can't wait to hear more about what you have planned for your big day! So go ahead and send us a message here.
Planning a destination wedding? No problem! Though we are based in Washington DC, we often travel for weddings and engagement sessions. That has taken us to countries in Asia, Europe and various cities within the US.