As you shop for wedding photographers, your head is no doubt swimming with questions. Some are things you've been wondering about. Others have come at the recommendation of family, friends, wedding blogs or wedding magazines. Seemingly everybody has suggestions for what you should make sure to ask wedding photographers before hiring them!
As great as most of those ideas are, though, they can make for a pretty long list when you put them all together! If you were to take all of them, you'd be looking at a several-hour-long conversation with each wedding photography candidate! And who has time for that? So to help streamline your search process a bit, we'd like to offer you a slightly different perspective from the ones you're probably getting. Namely, that of the people on the other side of those interviews! We've been doing this for a long time, and we'd like to think we have a pretty good feel for what is really important when it comes to your wedding photography. So without further ado, here is a short list of questions you should be sure to ask every potential wedding photographer.
What Are Your Packages and Prices? 
Ok, let's start with the no-brainer. You definitely need to ask wedding photographers what they can offer you and how much it will cost. You have to know whether they fit within your budget. And perhaps more importantly, whether you'll get your money's worth.
Don't be afraid to ask for exactly what you want, though. Determining whether a wedding photographer's packages suit your individual needs is a must. With that in mind, be sure to ask if they can design something customized for you if none of their standard offerings fit exactly what you want. Not all wedding photographers will accommodate you on that, but we're always happy to explore ways to make things work for our clients.
When it comes to what a wedding photographer's various packages include, another important thing to inquire about is whether there are limits on how many photos you'll get. Some photographers put caps on the quantity of images they deliver with each package. That doesn't necessarily need to be a problem, but it can mean that some meaningful shots end up on the cutting room floor. Our policy, by contrast, is to give our clients every picture that turns out well and isn't essentially a duplicate of another image.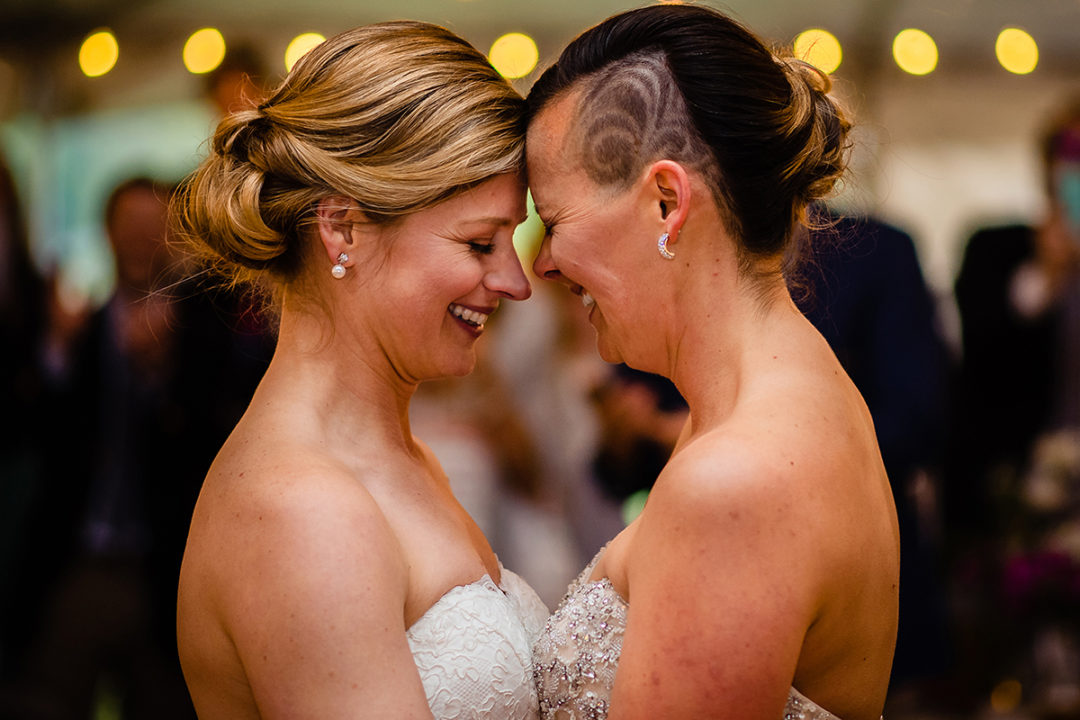 What Is Your Photography Style?
This is a sneakily important question to remember to ask. Why? After all, can't you just figure out a wedding photographer's style just by taking a look at their portfolio? Of course! Are the photos you see there bright and airy? Dark and moody? Bright and bold? Do they highlight moments or focus on posed portraits? You might not know the exact photography terms, but viewing the images gives you a sense of the style and whether you like it. 
However, it still pays to ask every wedding photographer to tell you about it themselves. First of all, keep in mind that a portfolio only shows you a slice of what the wedding photographers will typically deliver to you. It probably won't show you the full range of different kinds of images they'll give you. More importantly, their portfolio also tells you nothing about their passion and enthusiasm for the way they approach documenting marriage celebrations. Do they take pictures the way they do because it's easier and faster, allowing them to crank through wedding after wedding? Or do care and craftsmanship define their efforts? So ask them to talk about their photography style. Again, you might not know all the jargon. But you will definitely get a sense of how much of their personal, artistic energy they will invest in your wedding.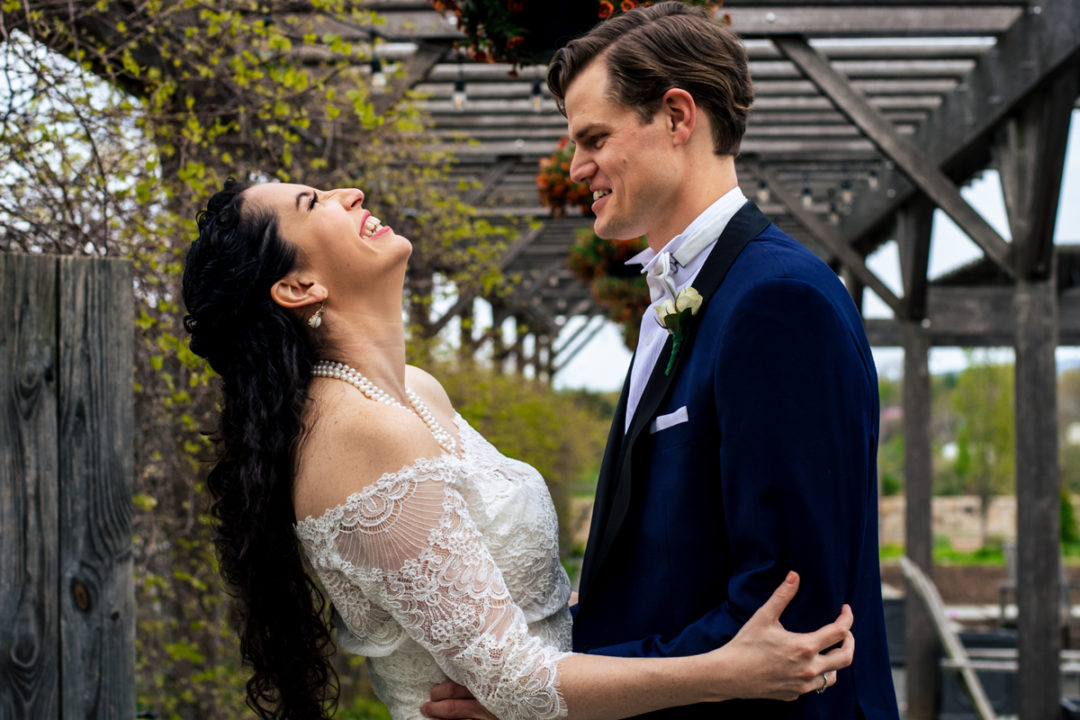 Can I See a Full Gallery?
To expand on a point we just made above, a wedding photographer's portfolio only gives you a small glimpse into the kind of pictures you'll get from them. A highlight reel, if you will. The photos that they will have spent a lot of extra time touching up. By contrast, your full gallery will include a lot of kinds of images that don't often get featured on a wedding photographer's website or Instagram. Things like family formal portraits or shots of guests during cocktail hour.
With that in mind, it's always worth asking to see a full gallery of wedding photos that have already been delivered to a client. Then you can look through to see if the photographer maintains the same level of quality you see on the website for a whole wedding.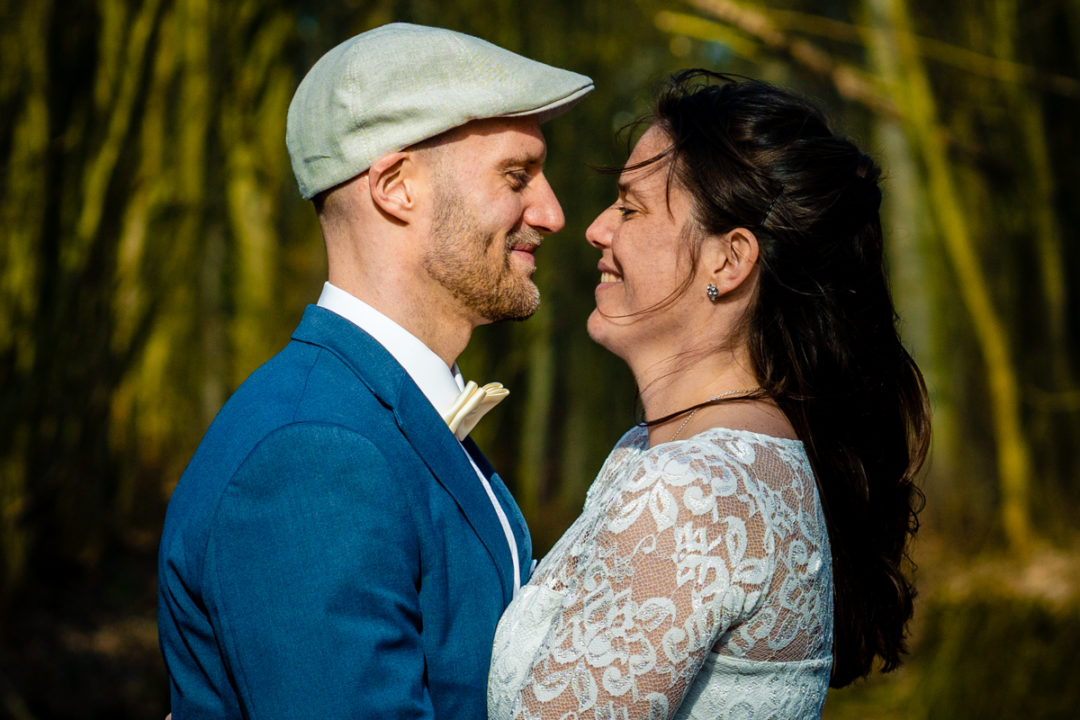 How Many Years of Experience Do You Have?
This is another question that is important for reasons that you might not realize. Knowing how long wedding photographers have practiced their craft is not going to tell you much about their abilities. Their portfolio and a couple of the aforementioned full galleries will give you more than enough to evaluate that. And if their work impresses you, does it really matter if they've been in business for 20 years or two days?
No, the reason we suggest asking about this is so that you can slyly figure out how justified their pricing is. As with most professions, the longer someone has been photographing weddings, the more they can charge. There are a variety of reasons — better reputation and higher demand for their services are two that come to mind — but it's a pretty standard phenomenon. Yes, there are exceptions to this. Some professional photographers build a big client base so quickly out of the gate that their prices are higher right from the start. And doing something for a while doesn't guarantee that someone gets better at it. But if you notice a huge gap between how long a wedding photographer has been in business and what they charge, that could be a red flag.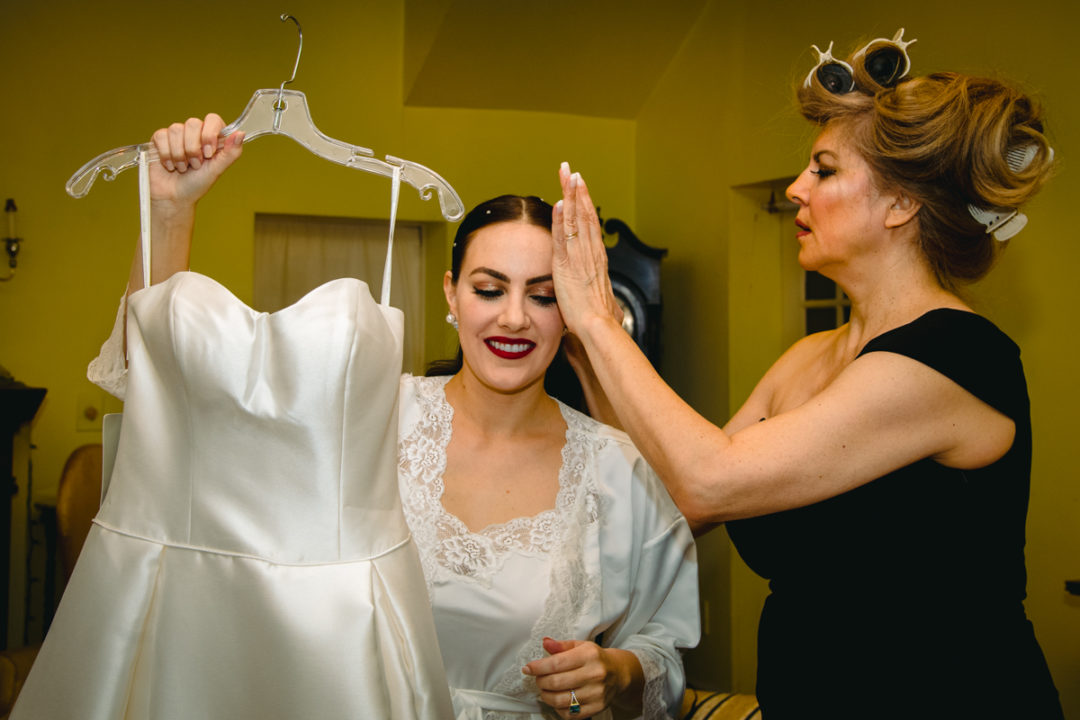 How Long Have You Lived/Worked in the DC Metro Area?
A related question to ask is how long wedding photographer candidates have been active in the Nation's Capital. Obviously, that isn't going to tell you anything about their skills or prices. It will, however, give you insight into how well they know the metro area. And why does that matter? Because that knowledge can be critical to their ability to imbue your wedding photos with a real DC look and feel. And given that the metro area has almost certainly played a role in your love story, that vibe is critical to telling it right.
So feel free to ask them all about their relationship with Washington DC. Can they identify locations with the exact look and feel you want? Are they familiar with all the best spots for engagement photos and couple portraits? Can they tell you the best places for sunrise or sunset sessions? Do they know which locations in the DC metro area require commercial photography permits (because there are a bunch)? The longer wedding photographers have been plying their trade here, the more likely they are to answer "yes" to those questions.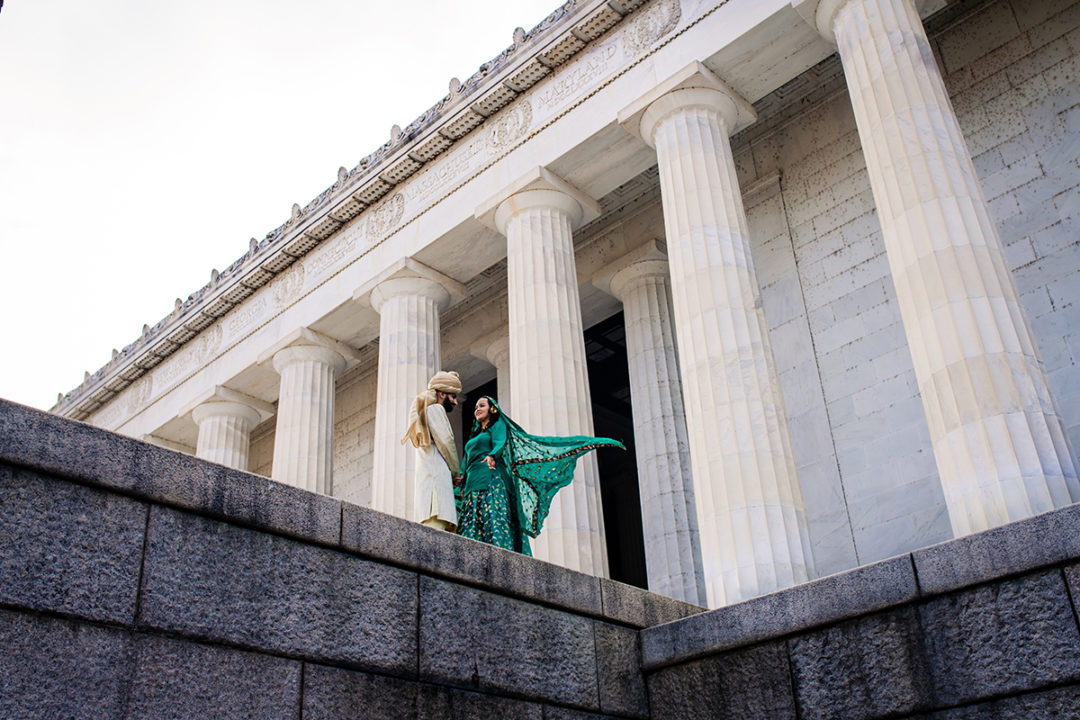 What Are the Pros and Cons of Having a Second Photographer?
There are two main drivers of price when it comes to wedding photography. (We're talking the basics here, not extras like albums and prints.) The first is the hours of coverage. Pretty obvious, right? The more your wedding photographers are working for you, the more it will cost. The other is whether they bring a second professional along with them. Two photographers documenting your wedding is going to up the price no matter how many hours of coverage you purchase. So it is always worth asking wedding photography candidates what you'll get for that extra that you pay.
The Pros
Here is what we tell potential clients when we get questions about the benefits of having a second photographer:
For starters, they give you more logistical flexibility. You get the possibility of covering wedding-day events taking place in multiple locations simultaneously. So if you're getting ready in one hotel and your future spouse in another, you can get coverage of both.
A second photographer also gives you a wider variety of shots in your wedding gallery. Even, sometimes, of the same exact moment! During the ring exchange, for example, one photographer can be in the center aisle capturing that sacred moment. And the other can be elsewhere, focusing on your mom and ready to catch that instant when she wipes away a tear.
Finally, an additional photographer is a safeguard against the unpredictability of a typical wedding day. We can tell you from experience that Uncle Bob can and probably will stand up to take a cell phone picture at exactly the wrong time. And if you only have one photographer, the moment that Uncle Bob just had to capture will be lost forever. With a second photographer, though, you get assurances that your wedding photo album will still contain every precious memory you want to preserve.
The Cons
There are only two potential downsides to having a second photographer to document your wedding. The first only applies in very specific cases. Some venues and events are too small for two professionals to work in without getting in each other's way. This has happened more often during the pandemic, but still is a rarity. The other drawback is what we mentioned above. Namely, the extra cost. That is less of an issue for us, because we work for each other. Which means we are just paying ourselves and not an outside photographer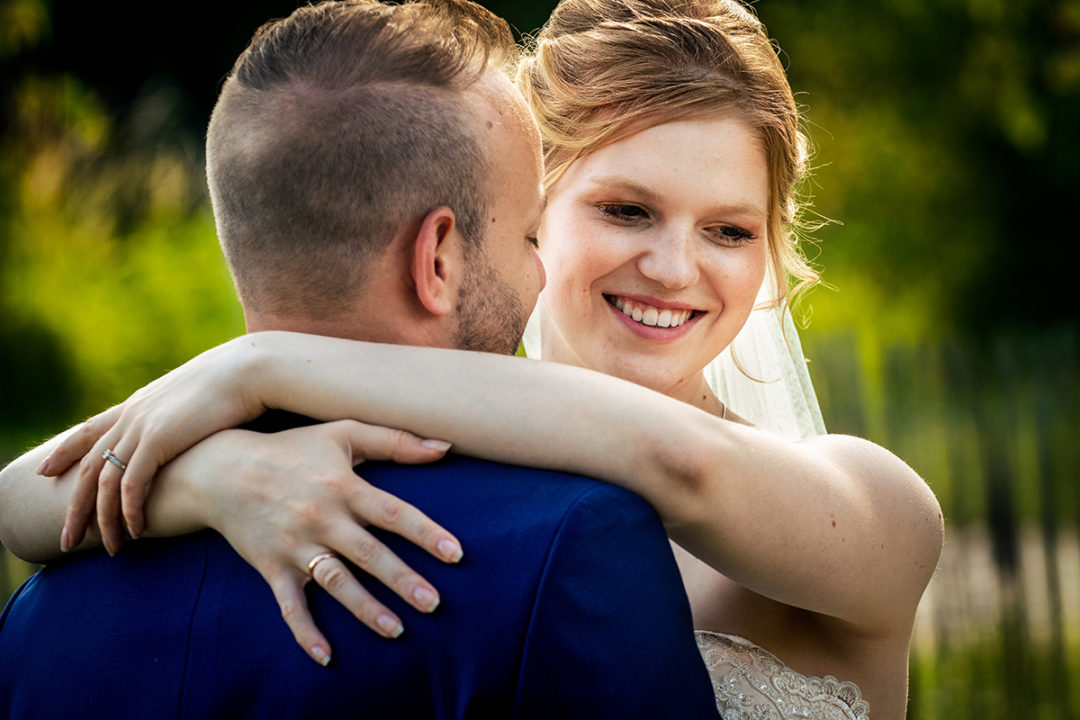 How Much Will You Pose Us?
Every wedding photographer, even those most dedicated to a documentary style, will pose you for your couple portraits. Most of your wedding is about capturing the emotions and moments that make it special. Your wedding portraits, though? That is about creating art and making you look fantastic!
The question for you to ask yourself is how much direction you want from the photographers. Do you want them to take an almost literal hands-on approach and arrange you and your spouse-to-be down to the last detail? In our experience, this works well if one or both of you is feeling uncomfortable in front of the camera. Conversely, you might prefer that your photographers let you find your own natural posing and only make tweaks here and there. That is probably better if you don't  find the process of having your portraits taken very daunting. In either case, it's worth reflecting on what you like and then asking wedding photography candidates to talk about their approach.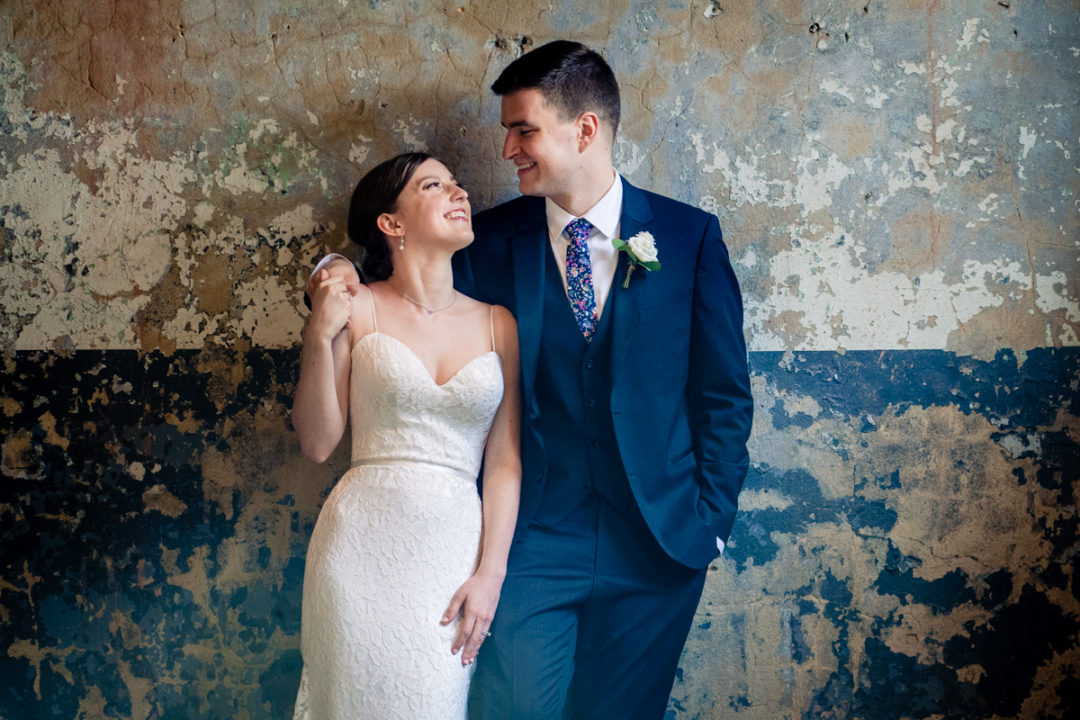 How Do You Corral People for Family Portraits?
This seems like an oddly specific question, right? It is. When you ask this, though, what you're really asking is, "Can you handle my (or my future spouse's) crazy family? Can you get the family pictures done quickly and efficiently? Or are we going to lose all of our couple portrait time to them?" And as with the question about photography styles, HOW a potential hire answers is more important than what they answer. Their specific plans for getting family formal portraits done quickly and efficiently don't matter that much. THAT they have thought it through ahead of time and will come in ready to deal with the craziness is very important.
Believe us when we tell you that no family is crazier than either of our two large clans. So we know how to handle large, unruly groups. And thanks to Pete's past career as a Foreign Service Officer, we always come in armed with a plan. (A good chunk of the decade he spent with the State Department involved planning and coordinating VIP visits.) We'll start gathering information during your pre-wedding planning process and identifying any potential snags. We'll ask you to designate a person who knows everyone to help us corral people on the day of. And finally, we'll be ready to scrap the whole plan and adapt on the fly if everything descends into chaos.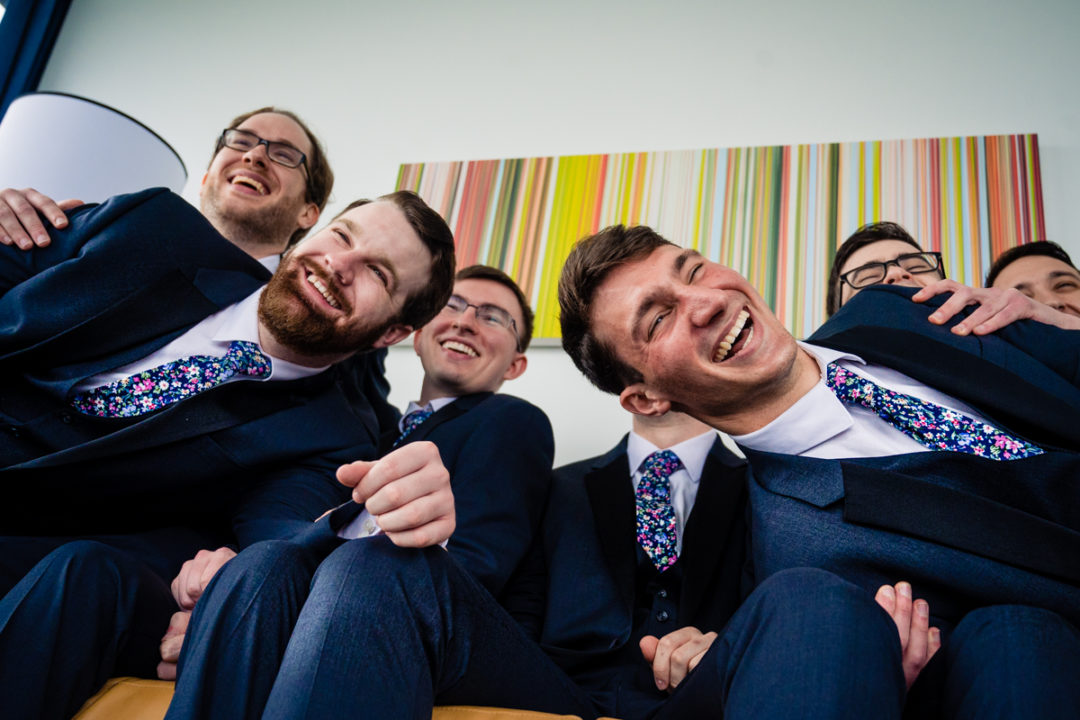 Ask Us All of These and More!
We hope that you find these suggested questions useful and that they help guide you in your search for the perfect wedding photographer for you! And we'll leave you with perhaps the most important advice of all. Make sure you feel free to ask every wedding photographer about anything that you might have on your mind. Wedding photography is not cheap, and you should be 100% comfortable with the choice you end up making. For our parts, we promise to answer any and all questions that you throw our way!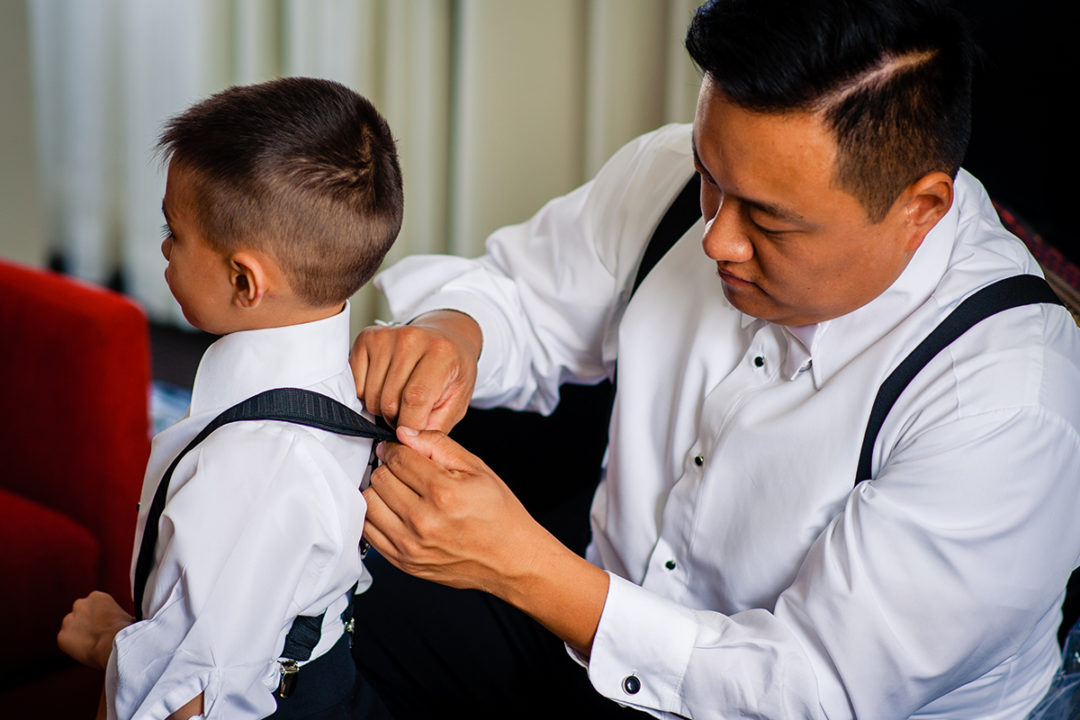 _______________________________________________________________________________________________________
Contact Us for More Information!
Interested in learning more about our services? Please visit our Wedding Photography FAQ page for answers to all your questions! Ready to inquire about our availability on your wedding date? Contact us now to get the conversation started!