5 Engagement Session Locations
5 Fun Engagement Session Location in Washington DC
So your boyfriend popped the question and you said yes! The two of you are engaged - yay! Now it time to think about taking engagement photos and you are left with the question of where to go?!?
Maybe the two of you have a favorite restaurant where you went on your first date, or perhaps your favorite activity as a couple is hiking. There are so many things to consider when you are trying to decide which location is the best one for your engagement photos.
If you haven't quite decided on where to go taking to your photographer about a few location suggestions might be the way to go.
And we are here to help you all by showing you a few of our favorite engagement picture spots in Washington, DC.
So stay tuned!
1. Dumbarton Oaks Park
Do you love walking through Georgetown but feel that the waterfront or M street are too crowded? Then the Dumbarton Oaks Park might be a more intimate location that is still technically located in Georgetown. This park is a public park that can be accessed via Lovers' Lane from R street - and if that doesn't spell romance we don't know what does!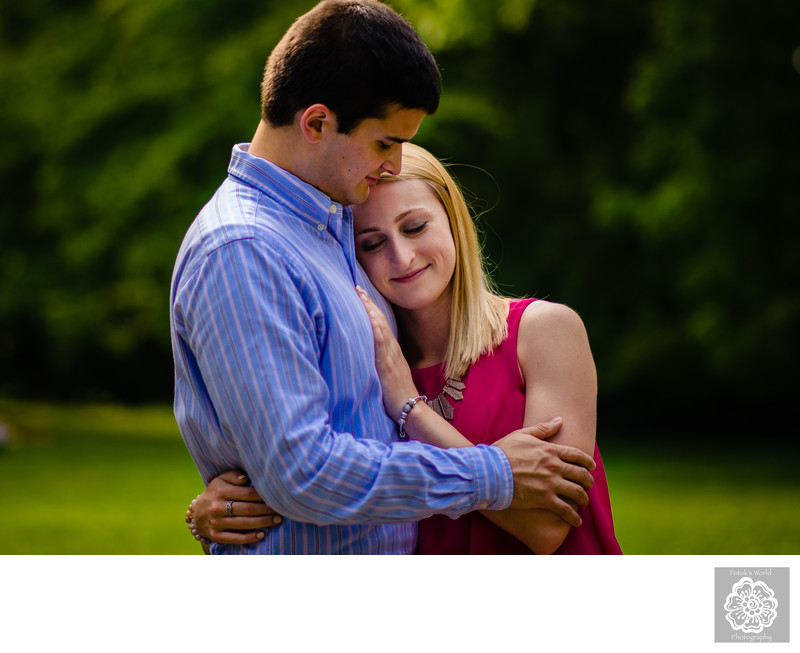 2. Ford's Theatre
If you like a little bit of history then the Ford's Theatre in downtown DC is a perfect location for your engagement pics. It is famous for being the site of the assassination of US President Abraham Lincoln in 1865. Apart from that it is a working museum in Washington DC.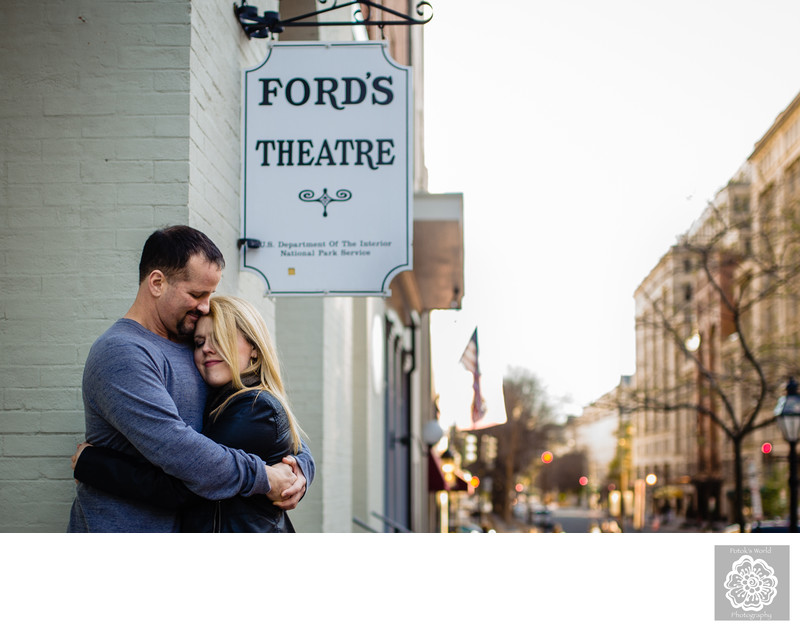 3. National Gallery of Art Sculpture Garden
If you consider yourself a lover of the arts and don't want to take pictures in one of the many beautiful Smithsonian Museums then the National Gallery of Art Sculpture Garden could be just what you are looking for! The various sculptures include those of modern artists such as Marc Chagall, Joan Miro and many others.
If you also fancy having a lush green backdrop in addition to the sculptures then the garden is perfect with its many types of trees and plants from all over the country!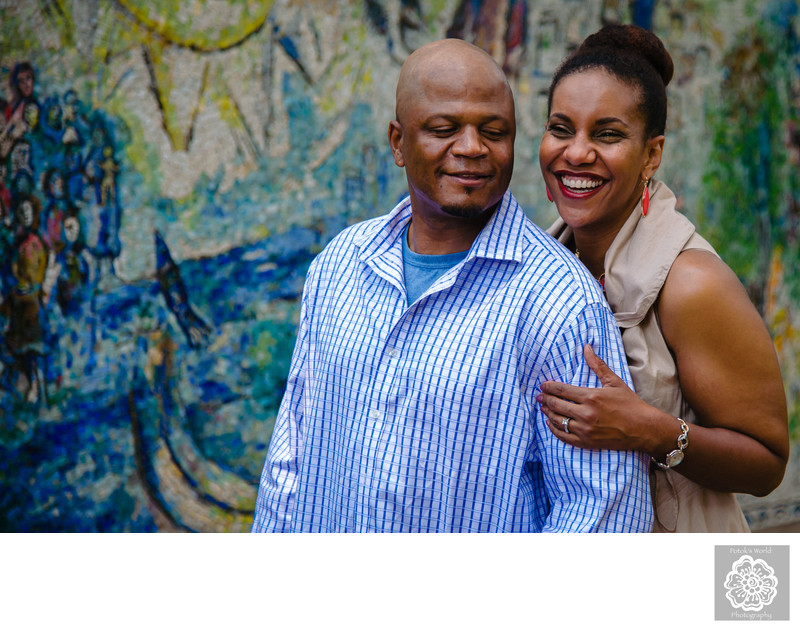 4. Smithsonian Gardens - Mary Livingston Ripley Garden
For spring engagement sessions the Mary Livingston Ripley Garden is a great location! If you two love vibrant flowers and want an outdoorsy vibe to your images without actually leaving the Nation's Capital then this is the place for your photos! And apart from the plants you will love also the curvilinear walkway!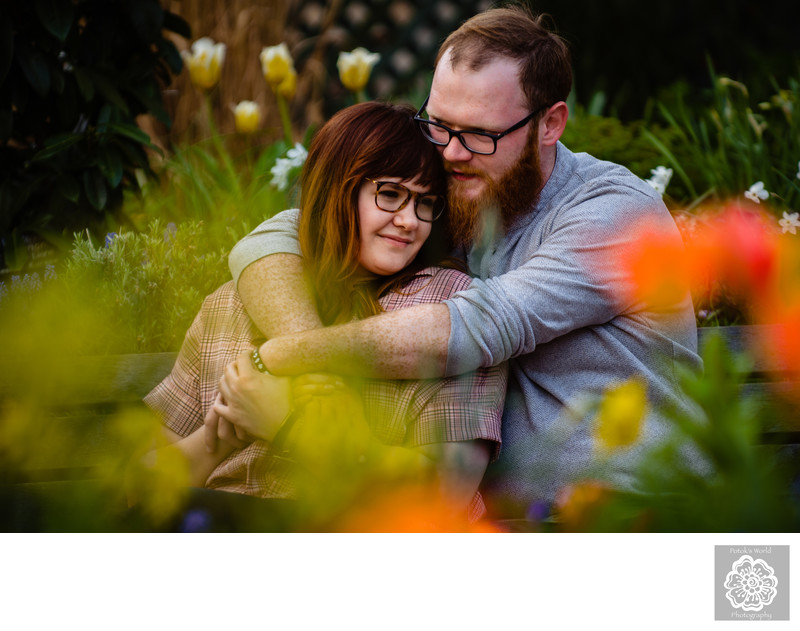 5. Tidal Basin with Cherry Blossoms
Let's face it, everyone loves it when the cherry blossoms start to bloom in Washington DC! And the only thing better than that is having them as part of your images is even better! Though there are many places around the city and in the various suburban neighborhoods where they bloom, the tidal basin remains an uncontested favorite when it comes to having your picture taken with these beautiful flowers.