Washington DC Elopement Photographers
The coronavirus pandemic continues to mess with the plans of couples looking to get married in the Washington DC metro area. The good news is that love is not canceled! People are still finding ways to have beautiful, moving weddings during coronavirus. However, forging ahead requires making hard choices about your plans. You still cannot have a full wedding in most venues in the DMV. So do you postpone your wedding to 2021 in the hopes that all the restrictions will be lifted by then? Or do you put your plans on hold indefinitely, effectively sitting on your dreams? Or do you go ahead now with a scaled-back version of your marriage celebrations like a streamed wedding, microwedding, minimony or Washington DC elopement? It is a brutally tough choice, and our hearts break watching couples grapple with it.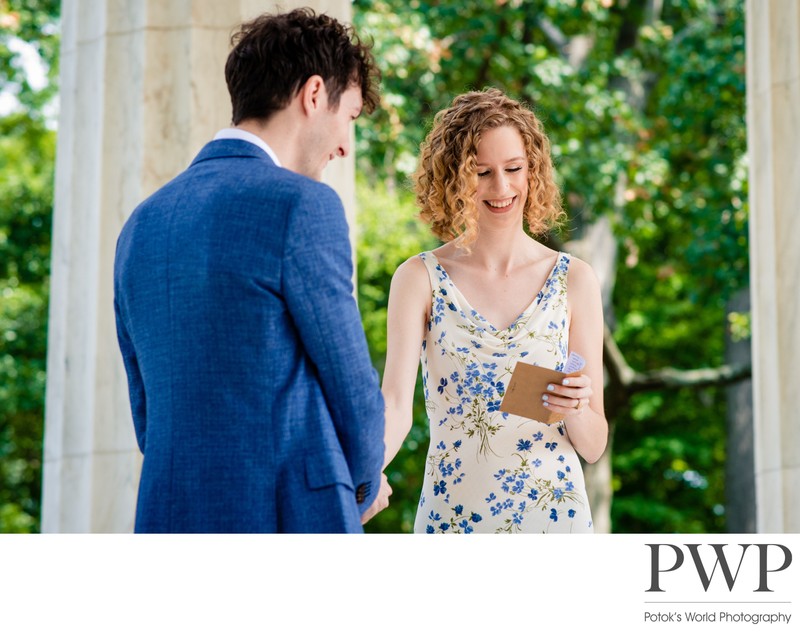 An Elopement in Washington DC: Better than You Think
If you have decided to do an elopement in Washington DC, though, we have some great news for you. It is a fantastic choice for a wedding celebration -- perhaps even better than you are imagining! Couples were eloping long before coronavirus, and it turns out they were on to something. We have seen it firsthand, having photographed several elopements in the metro area in the past few months. And we can tell you that holding a wedding with just you, your future spouse and your officiant in attendance has some definite plusses. Below are some reasons why eloping in Washington DC might be better than you think.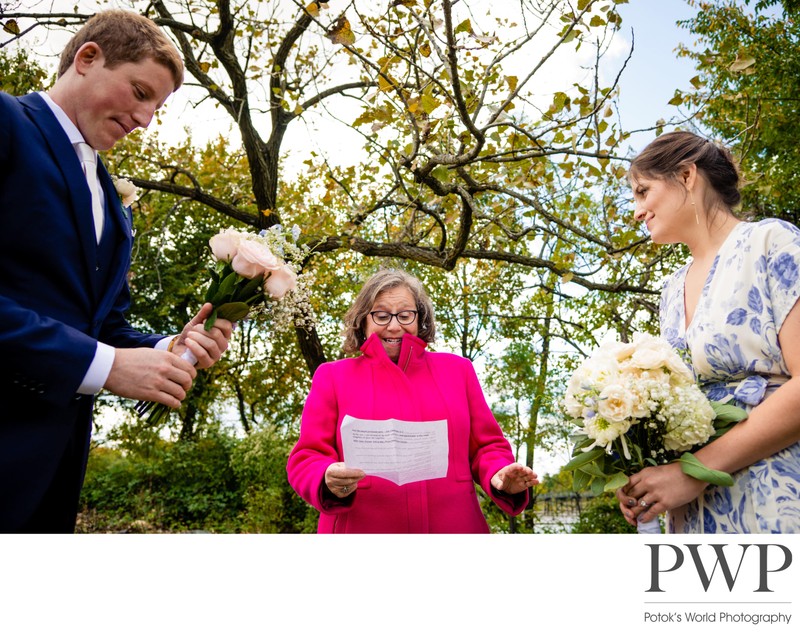 Advantages of DC Elopements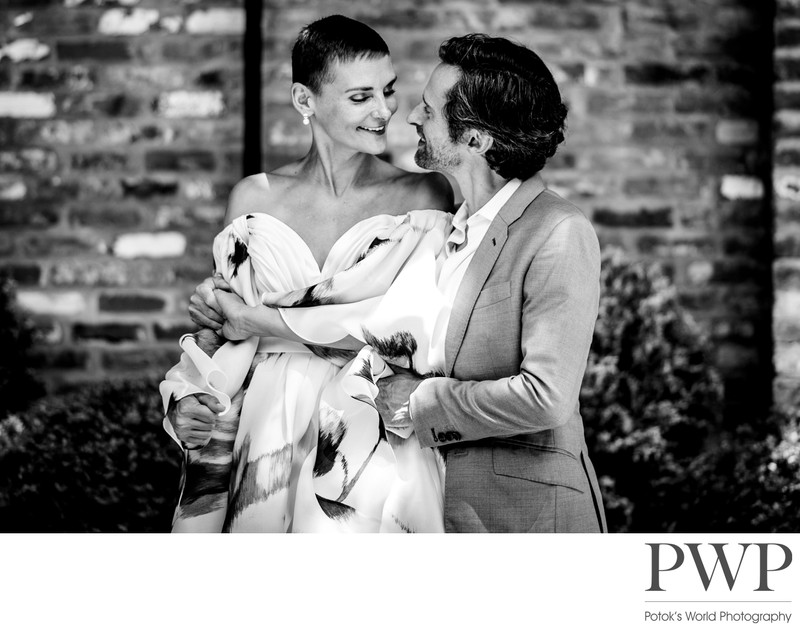 Less uncertainty. Having a small wedding in the near future relieves you of all the waiting, wondering and stressing about when you can marry. You can start your life together as a married couple right now!
Having your cake and eating it too. Eloping now does not mean that you can't still have a bigger celebration next year. A scaled-down wedding will cost a lot less, leaving plenty of budget room for a larger party down the road.
A wedding your way. DC elopements can be exactly what YOU want them to be. With only two attendees, you will not need to make sacrifices to make other people happy.
More focus on what matters. When it is just the two of you, you do not need to worry about anything but getting married! Your attention can be entirely on your spouse-to-be and how much you love them.
Cool venues. A guest list of two opens up a whole world of possible locations for your marriage celebrations! Just about every corner of the metro area becomes a potential venue for your DC elopement.
Awesome wedding photos. Pictures of a smaller wedding are no less spectacular than ones from a full-sized celebration. Images we have captured at elopements have been every bit as meaningful to the couples as ones from bigger weddings.
Images of Washington DC Elopement Celebrations
In some ways, the photos from a Washington DC elopement can be even better than images from a regular-sized wedding. Why? Because the narrative is much more direct and straightforward. Documentary wedding photographers like us use our pictures to tell your love story. At a big wedding, that means weaving together a lot of disparate elements into a coherent thread. When it is just the two of you, though, the story is simple, unambiguous and powerful. The only subjects of every shot will be you and the love that binds you together. The images are intimate and personal, and could only ever have been taken of you.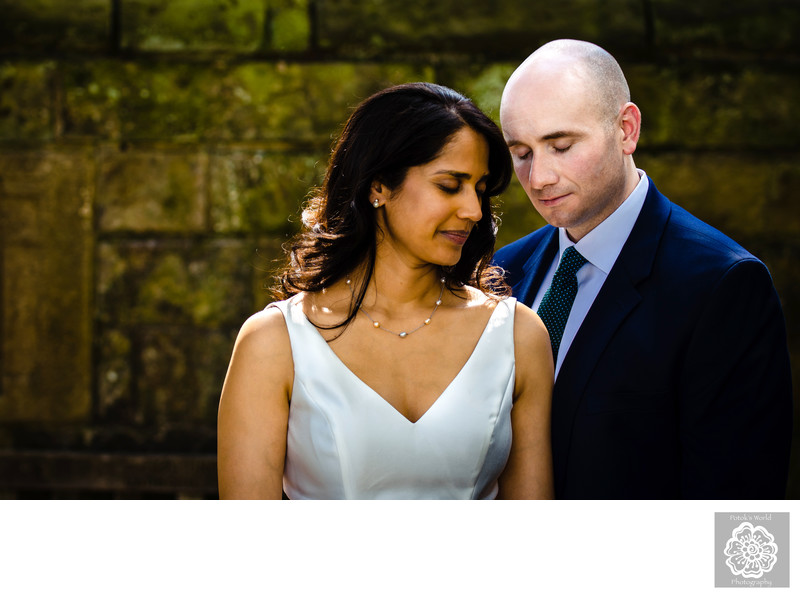 What Else We Can Do to Make Your DC Elopement Special
Because we have been wedding photographers in the DC metro area for years, we have acquired an insider's knowledge of what is available to couples marrying here. Here are just some of the things we can do to make your DC elopement great:
Since we have worked with many different vendors such as officiants, cake artists and florists,

we can help you find the right one for your elopement.

We can help you find venues that specialize in elopements and smaller wedding ceremonies.

Many monuments and parks require you to get a photography permit which we can get for you.
We would love to hear about your elopement plans. So let's connect!
Eloping but not in DC? No problem! We would love to help you plan your elopement at your dream destination as well!
© 2023 Potok's World Photography - Husband & Wife Washington DC Wedding Photographers
DC Elopement Photographer