Testimonials
We are incredibly honored to have photographed wonderful weddings here in the DC metro area, in other states in the continental US and overseas! And we are especially thankful to those clients who have taken the time to write a review about our service. Here is a selection of those testimonials.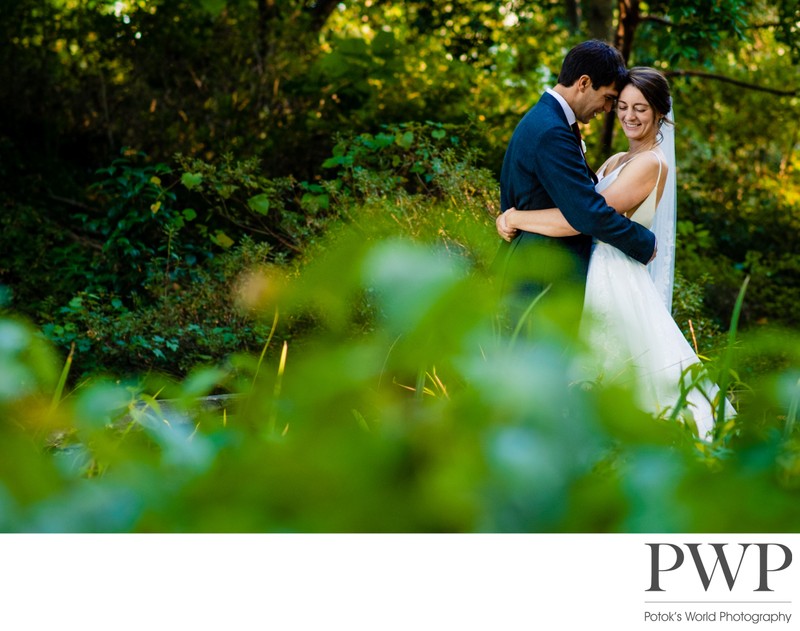 Jenny and Mike
Wedding venue: Vanish Brewery, VA
Let me begin by saying that we could not have made a better decision than to have Potok's World Photography capture our wedding day. Pete and Anji checked off every single box for us… quality of work, responsiveness, likability, etc.

We fell in love with their style as soon as we laid eyes on their online portfolio. Their quality of work was apparent, so we were already more than interested… and this is before we got to know them. Pete and Anji's work is nothing short of remarkable, but we were so happy to find out that as good of photographers that they are, they are even better people! We got to know Pete and Anji through a number of zoom meetings before the wedding and they just made us SO comfortable. They are easy to talk to, and their banter with one another is charming. They are such a fun and loving couple, and they work very well together. They acted as an extension of our wedding party, and were so effortless in their ability to capture all our special moments, we didn't even know they were there! Total pros.

We were blown away when we received our album, and our families went nuts about every single picture. What we love most about our photos is that Pete and Anji capture FEELINGS. Sure, there were plenty of "posed" photos (couples, family pictures, etc.) but their action shots are pure gold. Check out their website, you will see for yourself.

To sum it all up, we went out looking for a photographer, and we are so proud to say that we came back with BEAUTIFUL photos, and a pair of lifelong friends.
_______________________________________________________________________________________________________
Shannon and Mark
Wedding venue: Now Larimar Resort, Punta Cana
My wife and I met Pete & Anji through a mutual friend after them capturing their special day. After our initial consultation we were immediately impressed with their presentation, knowledge, and organization of their information. We began planning a destination wedding and wanted to have them as part of our special day. Through the planning process they were easily accessible and and had great communication leading up to our special day. On our wedding day they snapped away and we barely noticed they were there. They were able to capture all of the photos we wanted without being asked and even enjoyed the reception with us as we danced the night away! They were very professional, prompt, and provided us with comfort through the entire process. When it came to receiving the finished product, we were impressed with turnaround time as we had heard horror stories about photographers how long edits could take. We received a sneak peak of the photos very fast and then the full product shortly after! The outcome was AMAZING! I think they may have won an award from our wedding photos :-) I would recommend Potok's World Photography for capturing your special moments!
_______________________________________________________________________________________________________
Sara and Ron
Wedding venue: Adas Israel Congregation DC
Anji and Pete were incredibly attentive, warm, and thorough! We were their first Jewish wedding and they learned all about the ceremony to be sure the photos would reflect our joyous day. We couldn't be happier with the outcome! Highly recommend.
_______________________________________________________________________________________________________
Emily and Doug
Wedding venue: Cosmos Club, Washington, DC
Anji and Pete were awesome for our two-day wedding with totally different vibes each day. Perhaps the best part about this experience is that you couldn't tell the photographers were there. That made the bridesmaids and especially my mom way more relaxed and comfortable. We were a bit of an unusual crowd, and they did such an amazing job! They were fun, professional, timely, and I would absolutely recommend them for your wedding or other special occasion! :)
---
Raegan and Michael
Wedding venue: Mount Vernon Country Club, Alexandria, Virginia
I hired Anji & Pete for our engagement photos and wedding day. They are an incredible team. They capture the special moments perfectly and know what angles and shots are best. Being a bride on a budget paying for my wedding myself, they gave me great advice and worked within the numbers. Everything happens so fast on your wedding day, you will be grateful to have them capture the moments you were in and even the ones you didn't see or didn't remember. Our day was spectacular and the photos are helping us relive our day for years to come. Thank you, Anji & Pete!
---
Avista and David
Wedding venue: Rust Manor House, Leesburg, Virginia
First of all, Anji and Pete are AWESOME!!!!! If you are considering a wedding photographer, engagement shoot, or just a lifetime shoot, look no further and book them. This power couple has some serious talent and it's to capture your day/moment in a way no one can. We couldn't thank them enough for our awesome engagement session and because we loved the shoot so much and the pictures even more, we booked them for our wedding as well. They are so easy to work with and truly know what they are doing. It shows in the quality of the images we got. Every little detail is captured and we got sneak peaks the day after our wedding! The best thing is that our entire family and all of our friends loved them. They were so respectful, personable, and friendly and they even remembered most of our family and friend's name and called them by it. Everyone loved our pictures as well. They both work incredibly together and they have an understanding like no other couple in the business. Best of all was that they moved like stealth. The last thing you want is a photographer who is constantly in your face and that you notice walking around taking pictures. We didn't have that feeling at all! In fact, we were quite surprised by some of the pictures they took because we didn't notice they were around us. Working with them is a breeze and they are super responsive to emails, phone calls, text. They are timely, friendly, listen to what you are looking for, and are truly passionate about what they do. Which is also what makes them great! Again, my husband and I absolutely LOVE them! And so do all of our family as well as all of our friends. Give them a shot or should I say, let them give you a shot (pun intended) and meet them. You will be so pleased with their work as well as their personality. I am so excited I have met and found them and look forward to a future shoot with them already :)
---
Melissa and Manuel
Wedding venue: Bückeburg Historic Courthouse, Bückeburg, Germany
We had the honor to have one of their first shootings in Germany and it was absolutely love at first sight. I've never met a couple that works as professional as they do. Every single picture tells a story. Pete and Anji made me feel pretty good in front of the camera and the results of our shooting, even those pictures from our wedding are the reason why we would tell everyone that Pete and Anji are the right choice. Pete once said: In twenty years no one will know how your wedding cakes looked like. The memories saved with the pictures of your wedding day never fade away. And he's right.
---
Janvi and Kavel
Wedding venue: Hyatt Regency Dulles, Herndon, Virginia
Anji and Pete were amazing for our wedding! We had a two day Indian wedding, and from the moment they came, they were such a calming and pleasant presence. All of our family members were so happy with them too, complimenting how calm and hard working they were! They were extremely accommodating with all of the different events we had going on, and made sure to get both the bride and grooms side of ceremonies and getting ready. Having them in the room while we were getting ready was actually fun! It didn't feel like they were just there to photograph the wedding, it felt like we had our good friends hanging out with us as we prepared for these big, important moments. This allowed us to be at ease, be ourselves and actually enjoy all of the moments of our special weekend! I would highly recommend their photography services for any special event!
---
Mollie and Todd
Wedding venue: St. Bede's Chapel, William and Mary, Williamsburg, Virginia
Or wedding was perfect. Anji was almost invisible during our service, which was great because our church guidelines and officiant insisted on it. We wanted pictures in Colonial Williamsburg- no problem. We wanted creative poses in the Williamsburg inn- no problem. We wanted to stop and eat-- really no problem!!!! Flexible, creative, fun, and talented.
---
Lauren and Tyler
Wedding venue: Rumbling Bald Resort on Lake Lure, Lake Lure, North Carolina
Anji and Pete are so very friendly and kind. For the wedding they did everything, no questions asked and made us feel like they were part of the family. They captured the biggest day of our lives and we couldn't be more grateful and pleased that they did.
---
Anna and Felix
Wedding venue: Schlossküche Herrenhausen, Hannover, Germany
Anji and Pete are absolutely wonderful: we can't thank them enough. They captured our wedding like no one else could because they are not doing a job, they are treating you like a dear friend.
From the very first moment we felt comfortable around them. They were supportive and shared all their knowledge and experience with us to help us make the most of our special day. They went above and beyond to provide any help we could possible need. They even offered to bring water and say we should let them know, if we needed anything at all!
We were overwhelmed by their helpfulness and even more so by their talent. We didn't have to stage any photos. They would see the perfect moment and take photo just at the right time.
We didn't even know what kind of photos we wanted but they knew!
Having them around as photographers/guests was wonderful and they were great with our friends and family.
On top of all that, they would have the first photos ready the next day!! Absolutely amazing.
Booking Anji and Pete you get sooo much more than photographers: you basically have your personal assistant to your wedding. And they make it seem to effortless….
---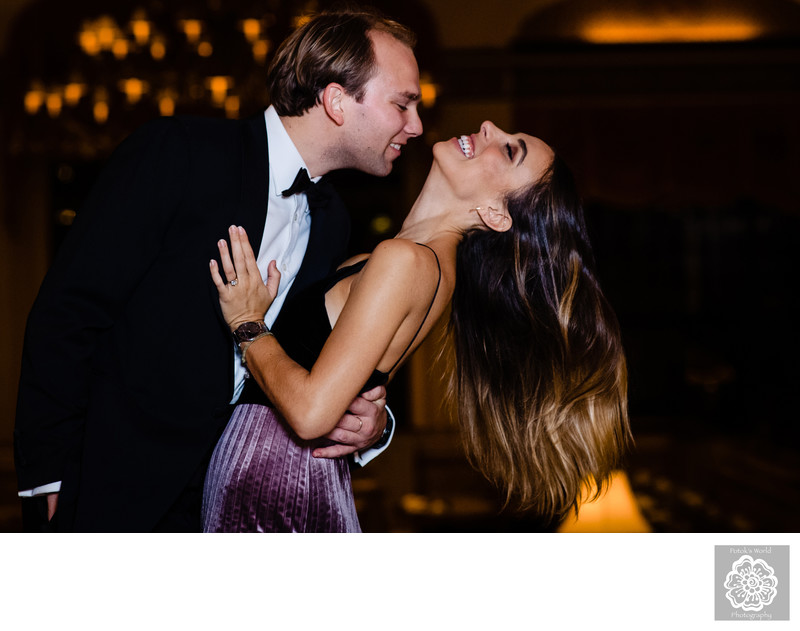 © 2023 Potok's World Photography - Husband & Wife Washington DC Wedding Photographers